[UPDATED] Gay Porn Star Sebastian Young Convicted Of "Disorderly Conduct" For Threatening To Murder A Police Officer
Sebastian Young's upcoming trial on felony charges of raping his daughter and possessing child porn has been granted several continuances, and it's now scheduled for March 5th, 2018, which is nearly two years after the crimes were allegedly committed.
The original article on Young's conviction of a related charge, as published last August, continues below.
***
As previously reported, gay porn star Sebastian Young (legal name Joshua Noles) was arrested last year after threatening to murder a police detective who was investigating allegations that Young raped his own 5-year-old daughter. The felony charges, specifically, are: 1. Felony possession of sexual performance by a child—enhanced (the "enhanced" likely means he was trying to sell the material, he made the material himself, or the material featured his own children); 2. Felony/capital sexual battery on person less than 12 years old. In a surprising development that could be considered good news for Young, the state reduced the third felony charge he was facing for threatening the police officer (felony corruption by threat of public official) to a second degree misdemeanor charge of "disorderly conduct," and Young pleaded guilty to the charge: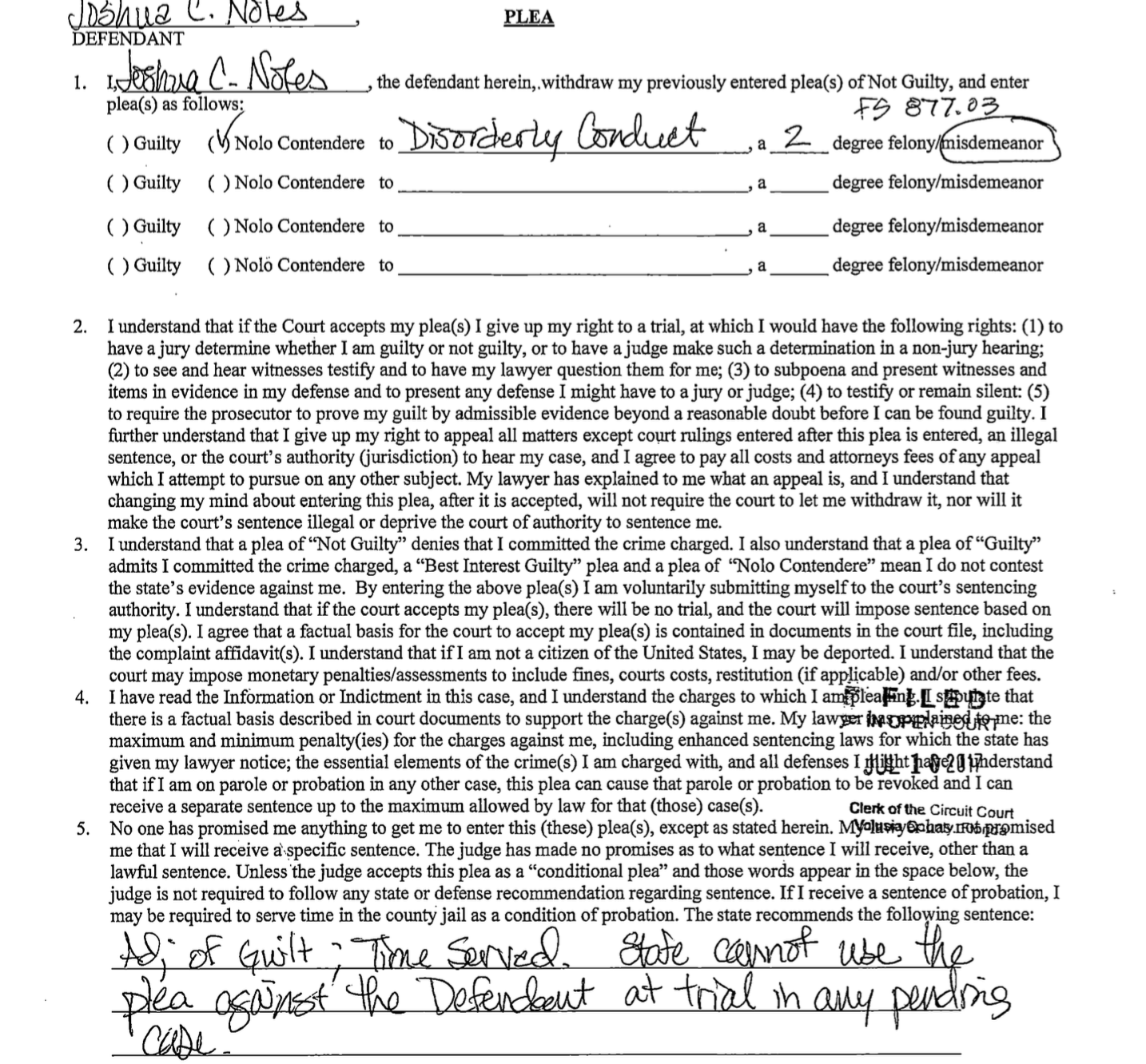 How threatening to kill someone can just be considered "disorderly conduct" is not clear, but Noles likely took the plea because the case and conviction now can't be used against him in the upcoming sexual assault trial (as noted above). He was sentenced to 60 days for the disorderly conduct, and given credit for time served.
As far as the other felony charges for allegedly raping his daughter and possessing child porn, there have been several continuances and delays this summer, but Young's trial is now scheduled to begin on October 2nd.