Today In Gay Porn Stars Having Orgies With Aliens: Paddy O'Brian Fucks François Sagat And Lukas Daken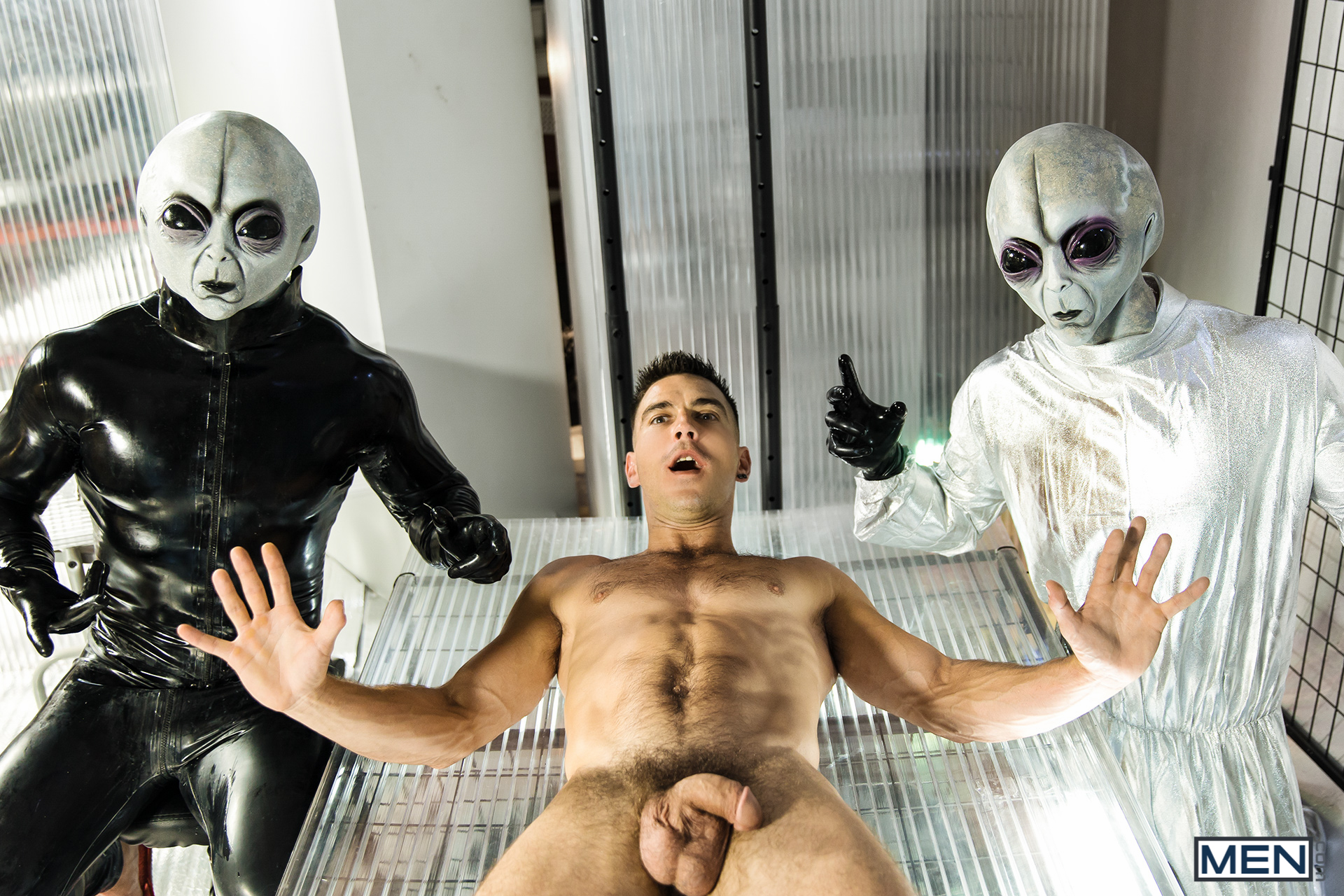 Halloween porn is almost always bad (the fast-forward button comes in handy during most Halloween-themed scenes), but the costumes and sets in this new one from Men.com are good, at least. And, if you enjoy jerking off to aliens, today is your lucky day:
That's François Sagat in the black suit and Lukas Daken in the silver one, and the human they've kidnapped for some alien anal probing is obviously Paddy O'Brian. But, don't get too excited, because Paddy doesn't get fucked in this scene.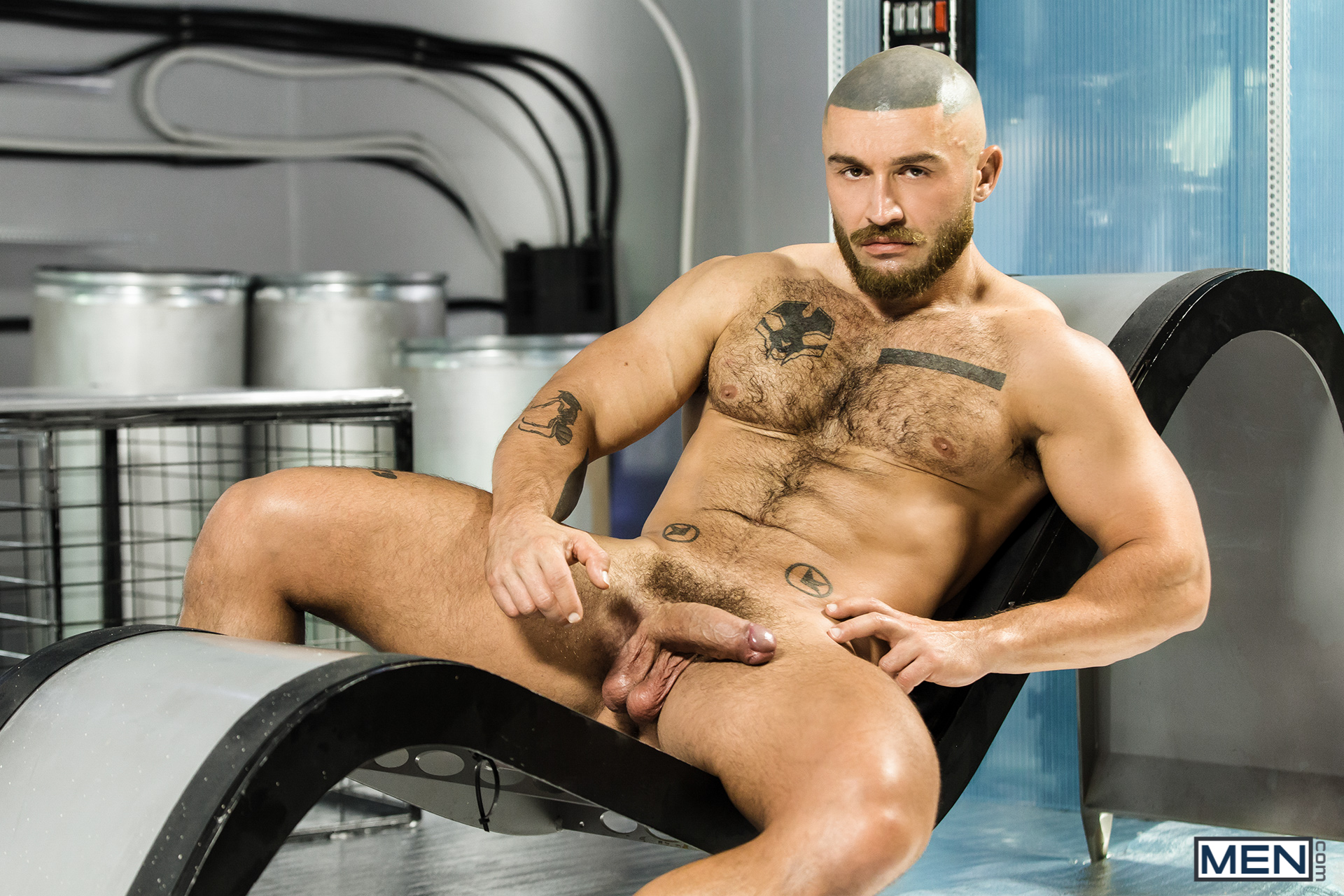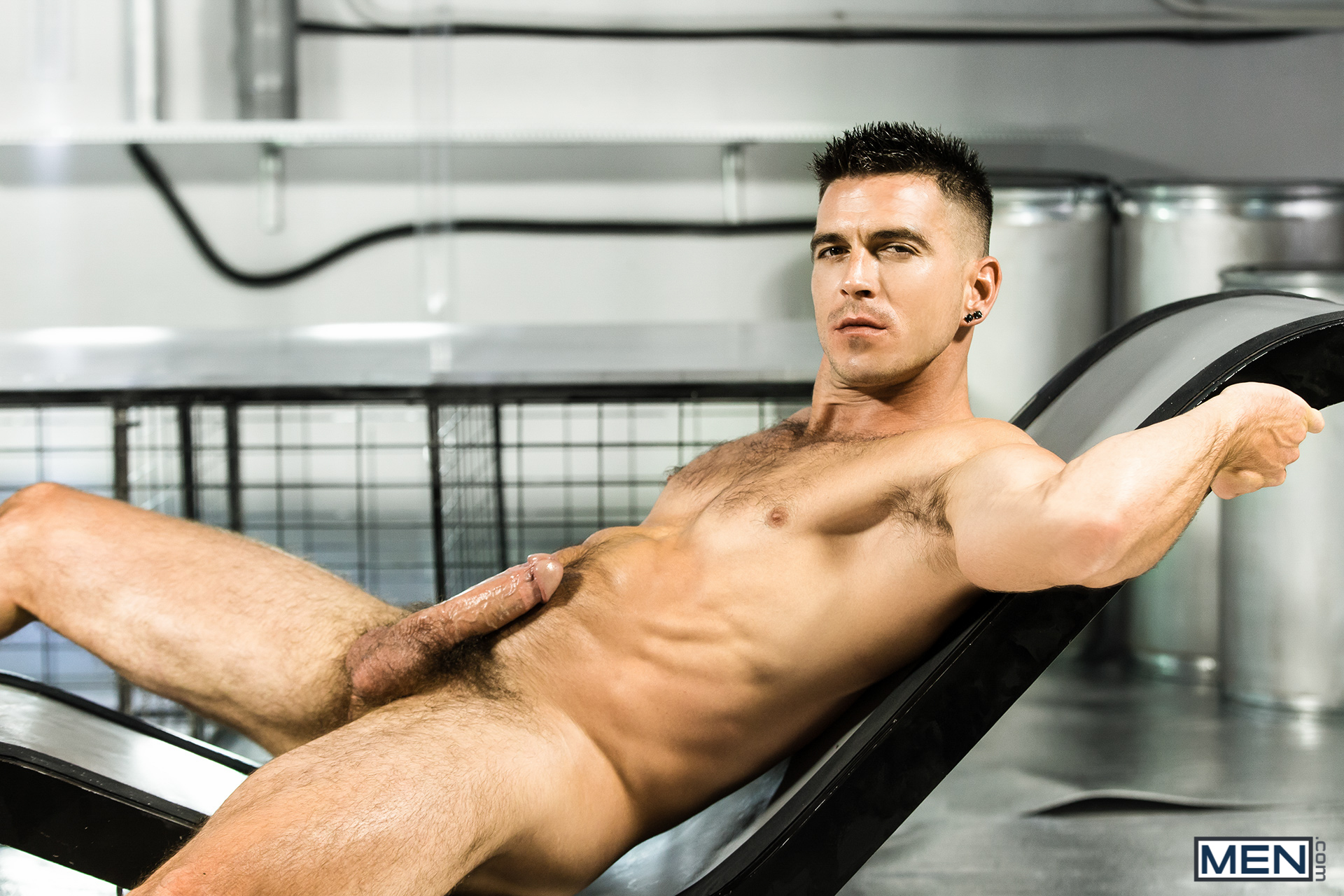 Given the trope of aliens anally probing the humans they kidnap, Paddy not being fucked today is a huge missed opportunity (some of Paddy's best work has been in scenes where he's been gangbanged). The last time Paddy bottomed was over a year ago, for Diego Sans in the "Pirates" finale, so I have to wonder if he'll ever bottom again?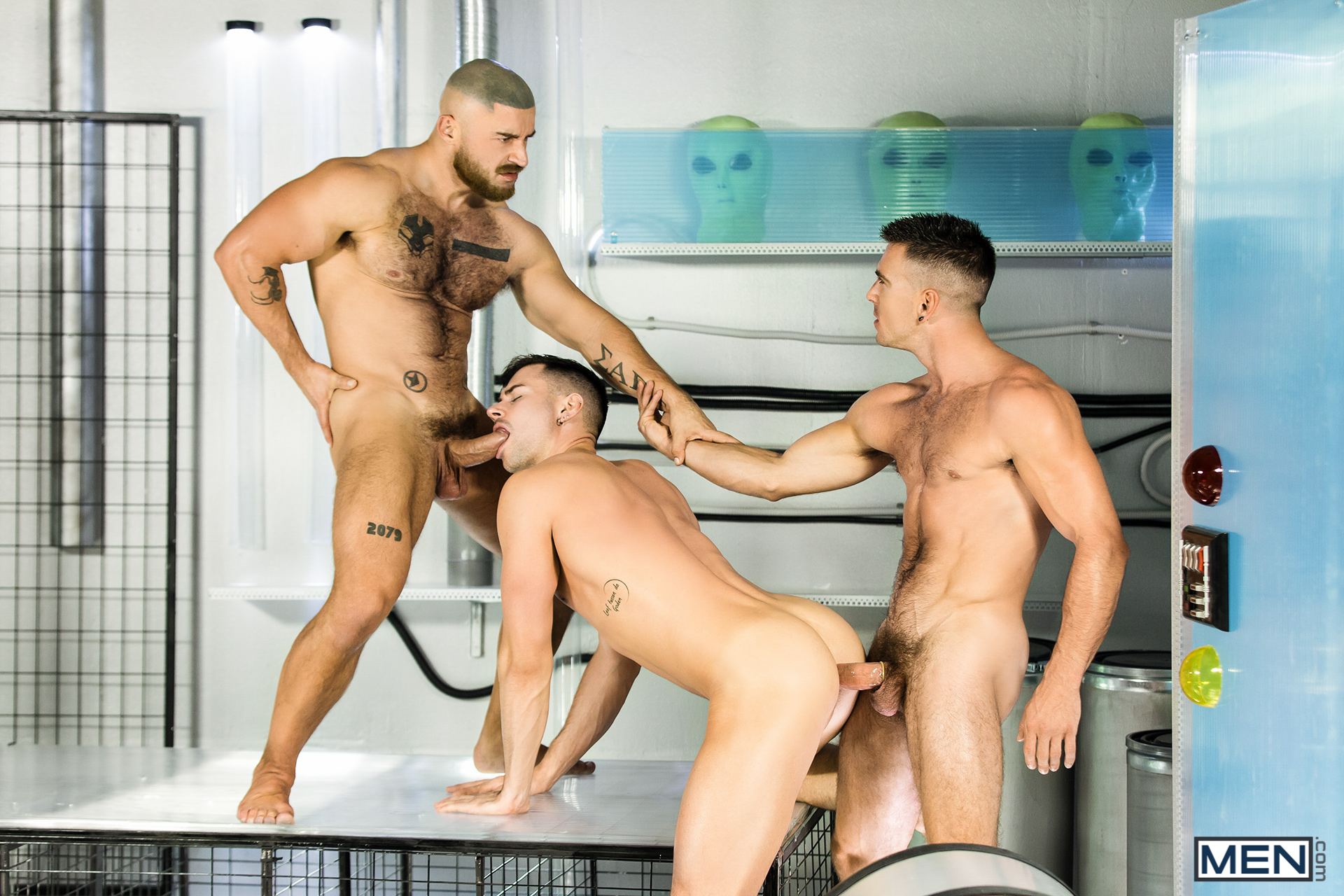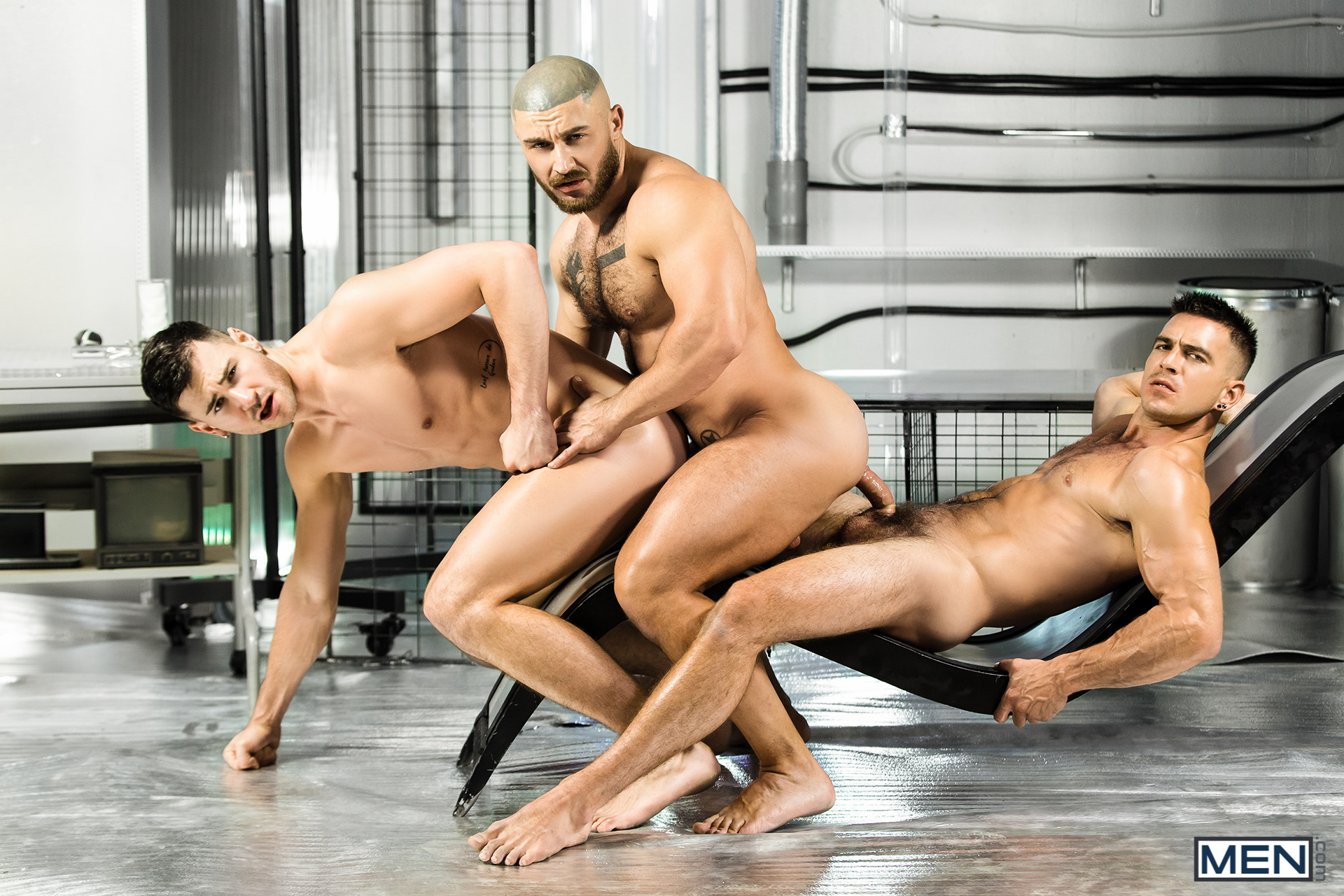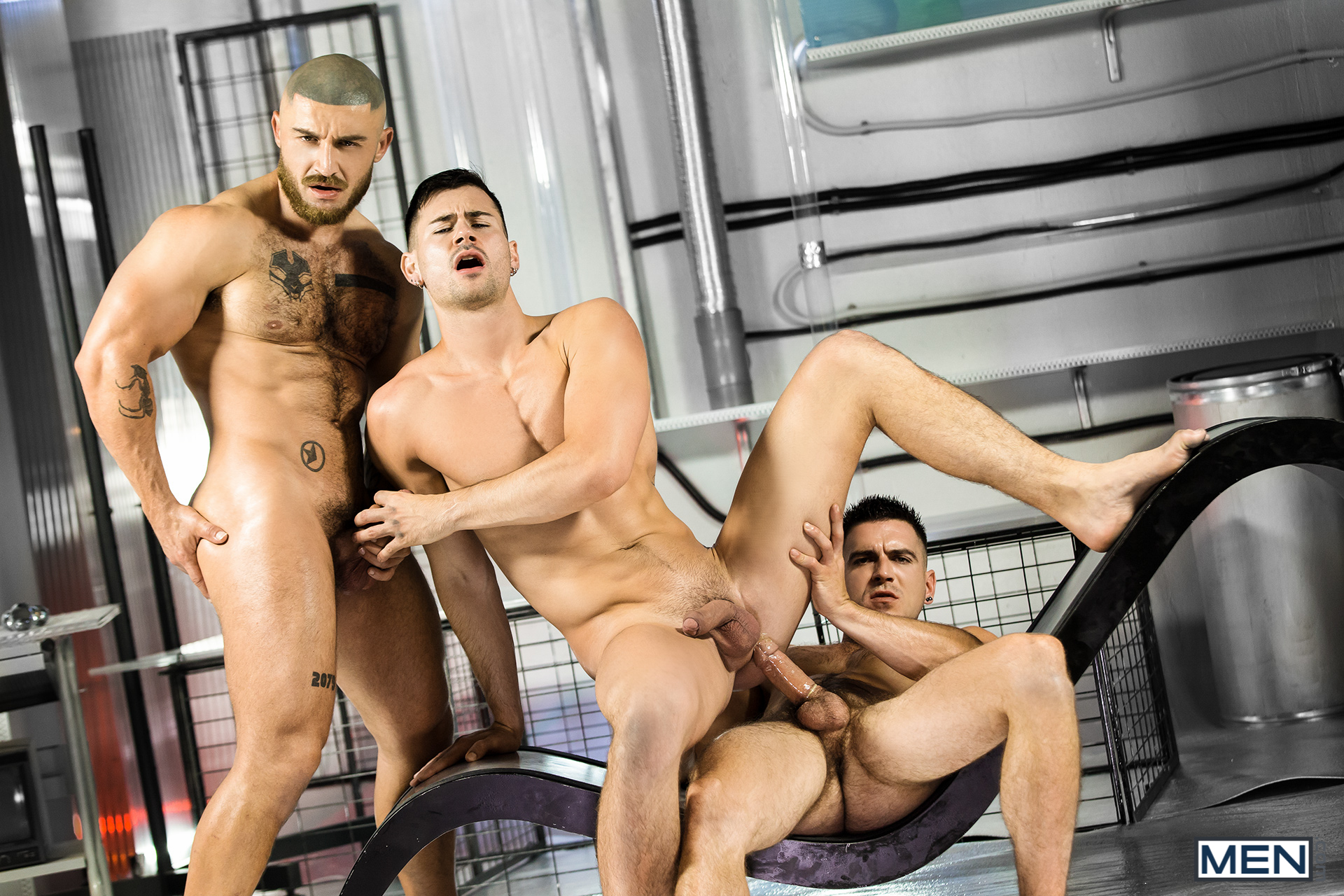 François and Lukas are obviously the bottoms today (once they take off the alien costumes), and if the superstar pairing of François and Paddy looks familiar, that's because they've already fucked multiple times. Still, it's nice to see them fucking again, and the hotness of Lukas makes this a great looking three-way. Trailer (watch full scene here):
[
Men.com: Paddy O'Brian, François Sagat, And Lukas Daken
]