Sneak Peek: Jake Bass Did Fuck Paddy O'Brian After All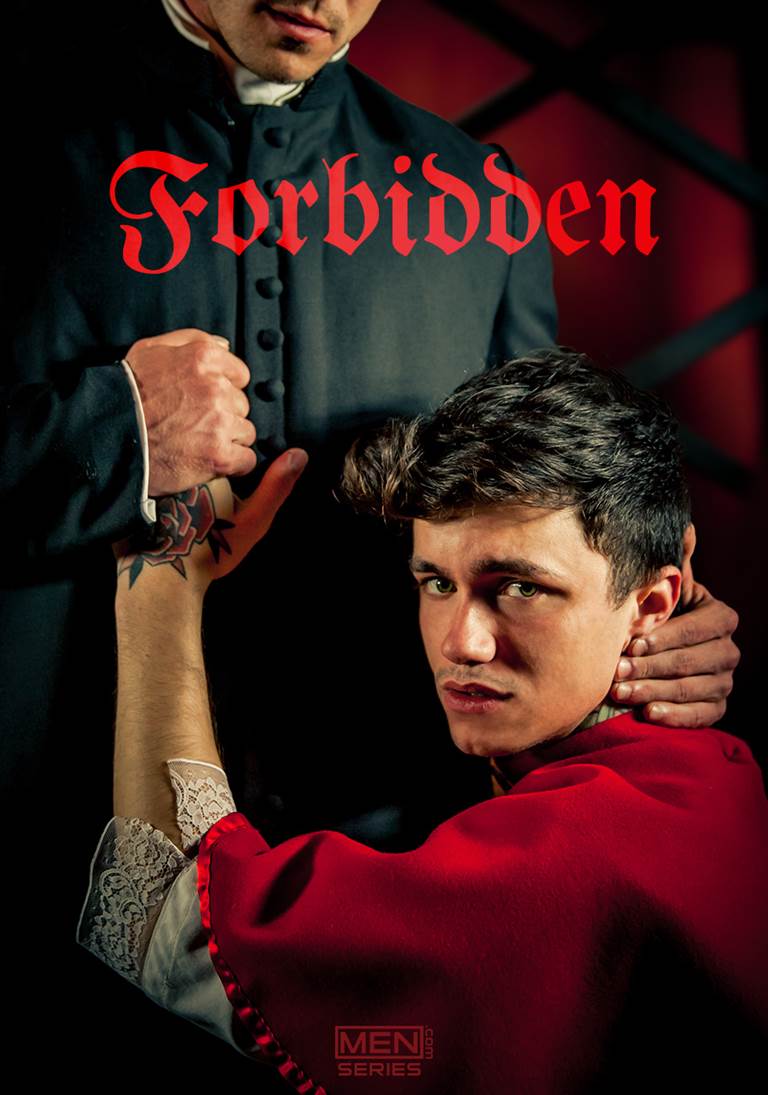 All the bitching and moaning I did about Jake Bass not being in a scene with Paddy O'Brian for Men.com's "Men Of Anarchy" was a waste of time, as now we have a teaser of them together (even though you can't see Paddy's face, I'm told it's him, and they do fuck) in an upcoming scene for a different series, "Forbidden." As you can see, Paddy plays a priest and Jake is his Altar Boy. This is Men.com, so I wonder if they're somehow related, too? "Forbidden" won't be out until January 10th, but as Men points out in their promo email, if you get a 30-day pass today, you'll still be a member when it's released three weeks from now.
In the meantime, here's the first episode from Men.com's new series, "My Two Daddies," which tells the heartwarming story of how Luke Adams went from sleeping in a cardboard box to having gay sex with Aaron Bruiser and Charlie Harding, who just happen to be trying to adopt a child at the same time. Nothing creepy about this at all.
[
Men.com: Aaron Bruiser And Luke Adams Flip-Fuck
]