BelAmi Update: Phillipe Gaudin's Return, Peter Annaud Swallows Cum, And Jon Kael In Costa Rica
Just a quick BelAmi update to recap what the studio's been up to this week: One comeback scene featuring a BelAmi legend and two fan favorites, a cum facial for one of the most horse-hung men in BelAmi history, plus the BelAmi boys go to Costa Rica for an industry convention.
First, a couple of quick videos from that Costa Rica convention, hosted by Flirt4Free and attended by several BelAmi models (who also obviously do live cam shows). Thanks to Flirt4Free for sending these, where you see Jon Kael, Jean-Daniel, and Andrei Karenin:
Next, the sex scene starring Peter Annaud and Raphael Nyon.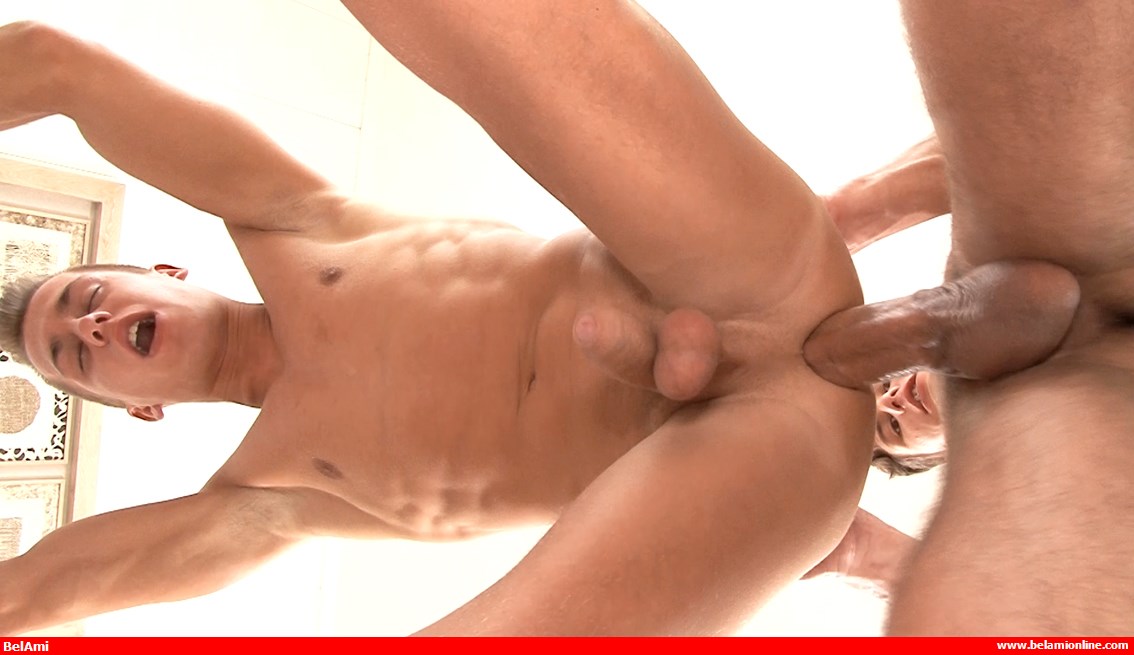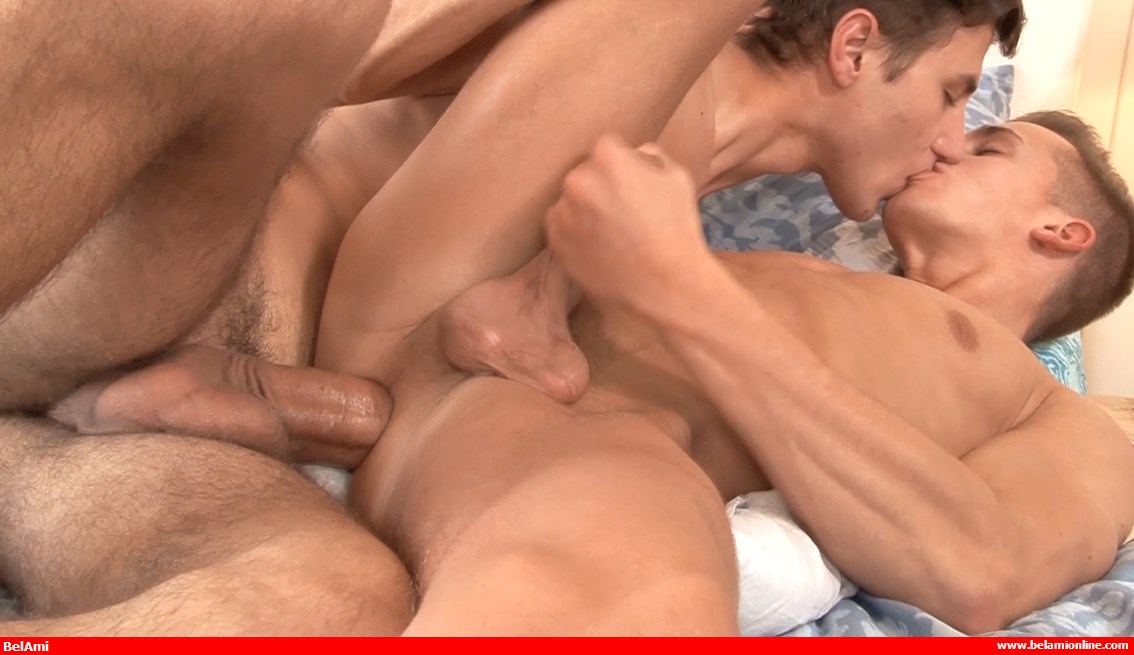 The cum is pumped into Peter's mouth at the end of the scene, and it's being served by Raphael: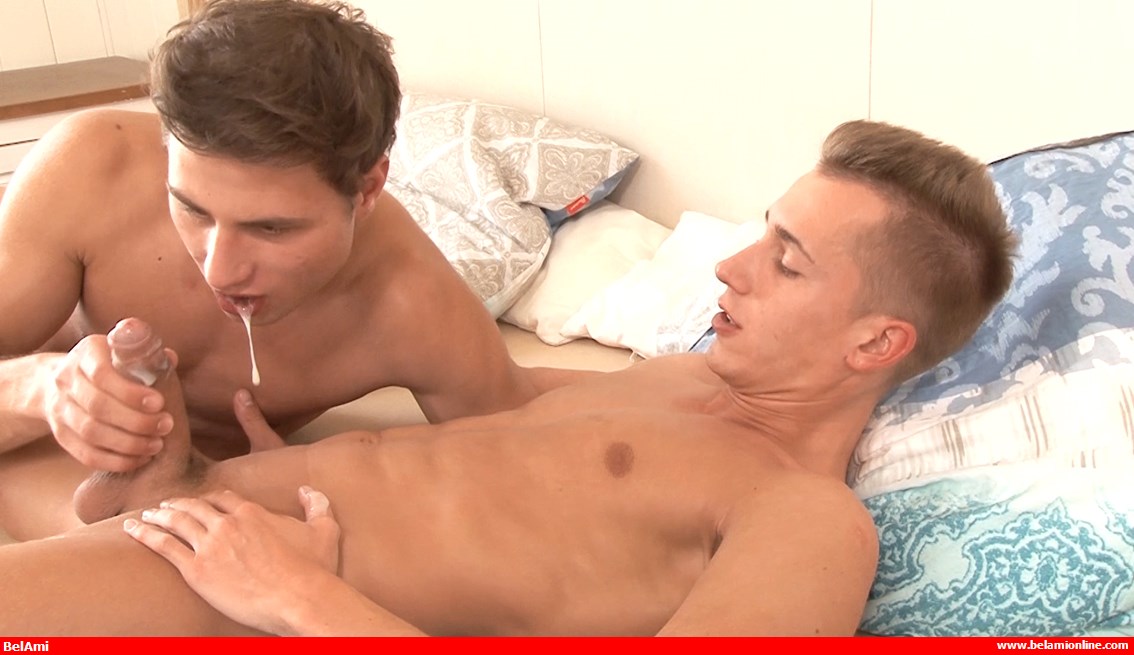 Raphael is barebacked and creampied by Peter earlier in the scene, so it's nice to see him returning the favor and giving Peter something to enjoy.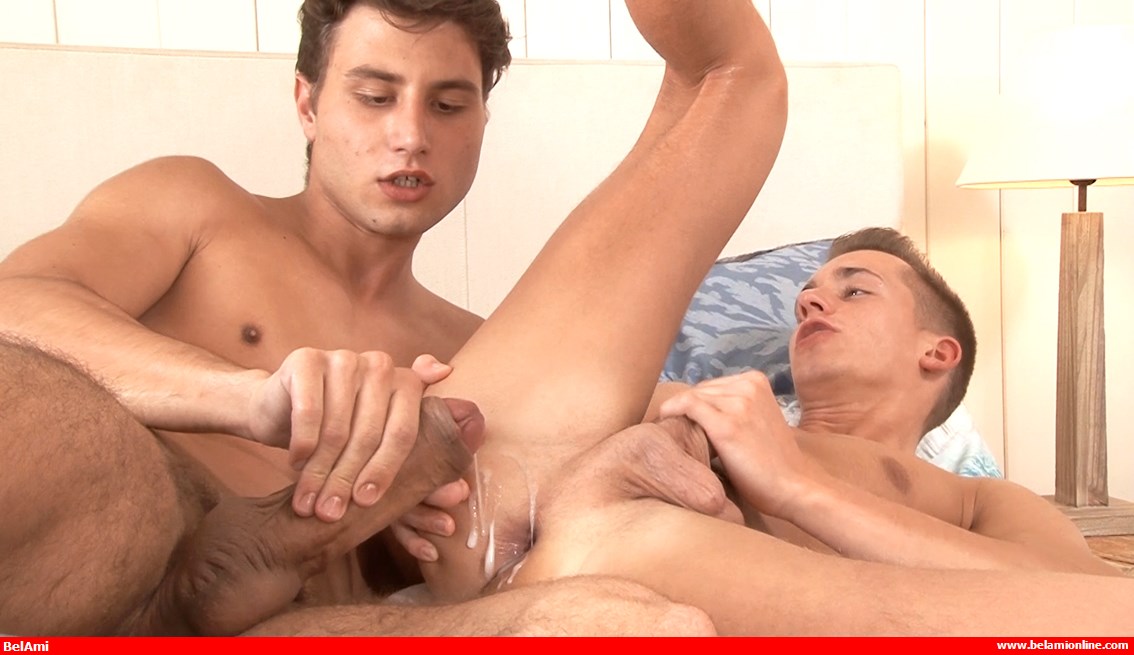 Trailer (watch full scene here):
[
BelAmi: Peter Annaud Fucks Raphael Nyon Bareback
]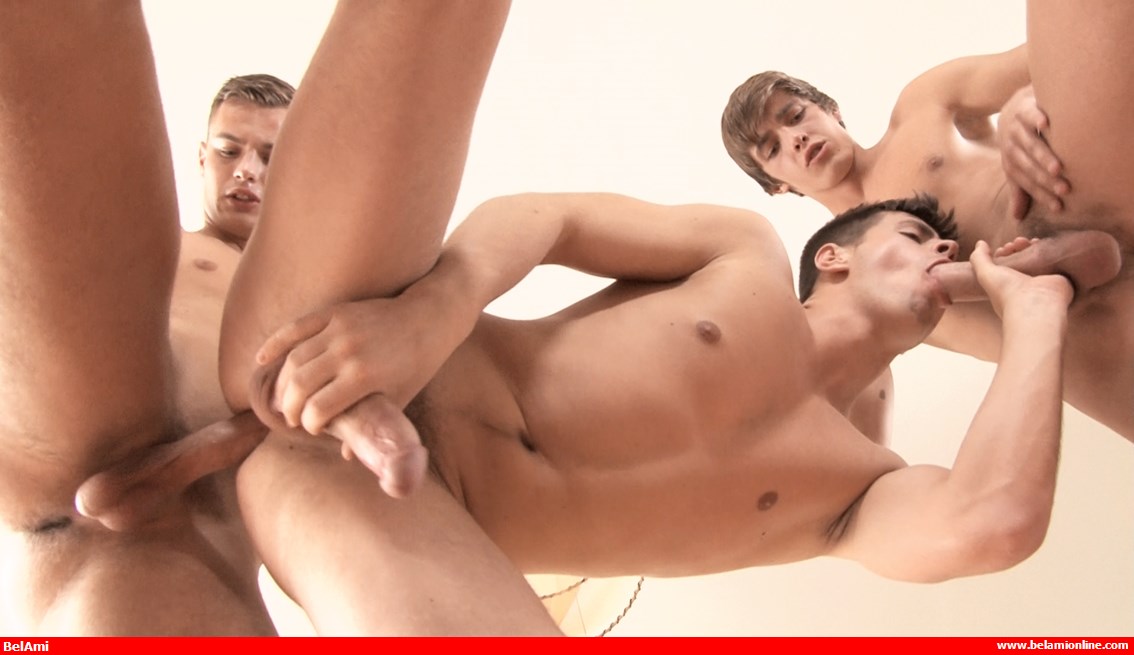 Finally, maybe you can't really call it a "comeback," as Phillipe Gaudin works as BelAmi's production manager, but this is the first hardcore sex scene I've seen him in all year long. And, he still looks great.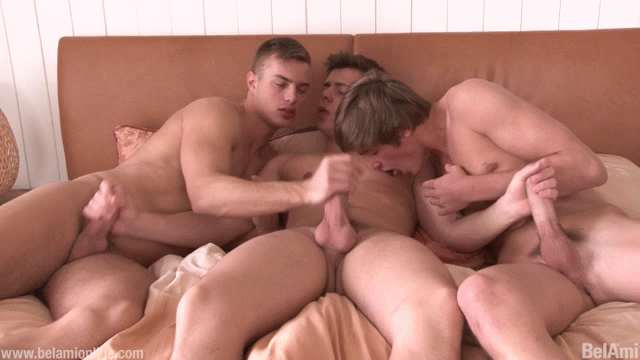 This is a two-part three-way fuckfest (the second part comes out later this weekend), and here in part one, Phillipe gives up his ass to arguably the two best looking models on the BelAmi roster: Hoyt Kogan and Helmut Huxley.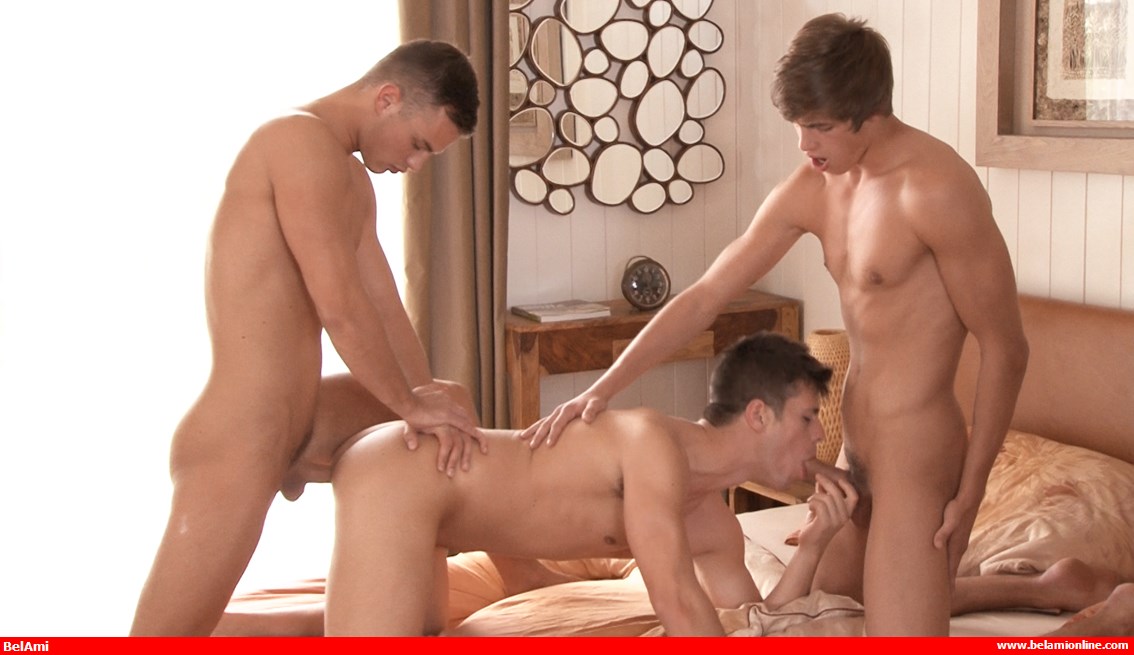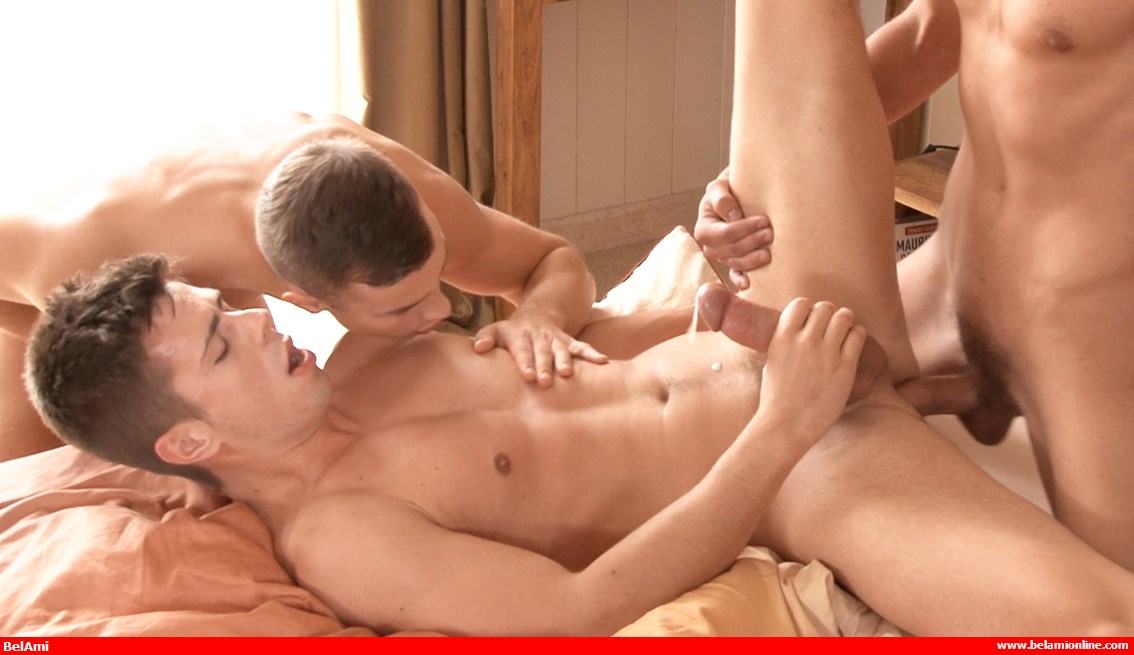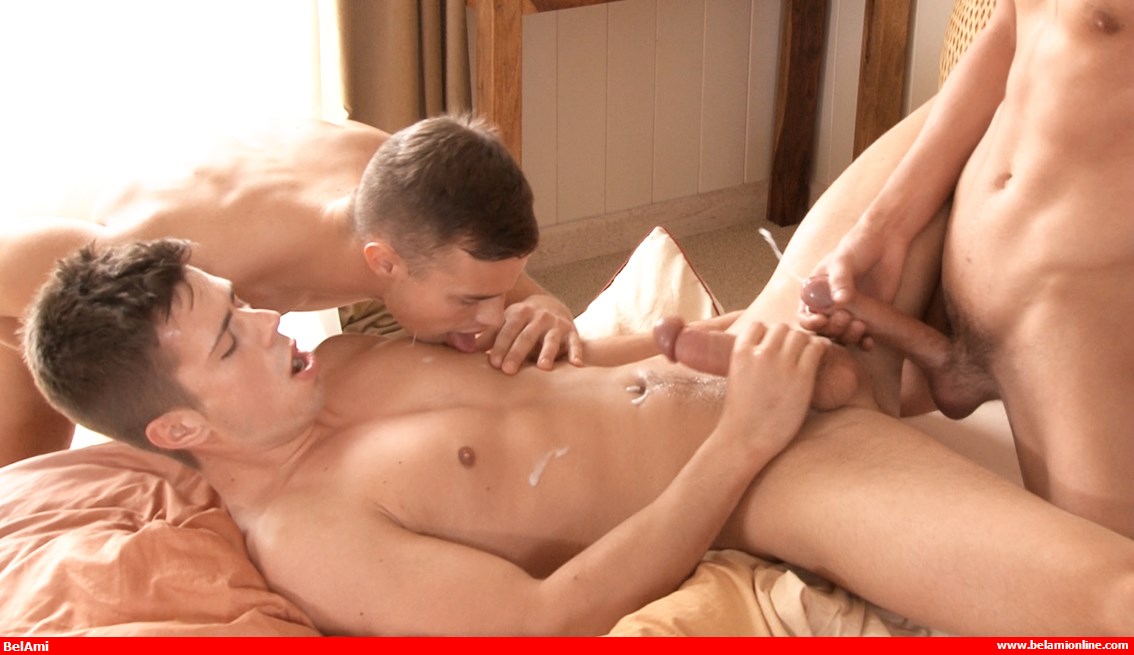 Trailer (watch full scene here):
[
BelAmi: Helmut Huxley And Hoyt Kogan Fuck Phillipe Gaudin Bareback
]