Exclusive: From Corbin Fisher's Quinn To Quin Quire—What's Next For One Of Gay Porn's Most Popular Stars?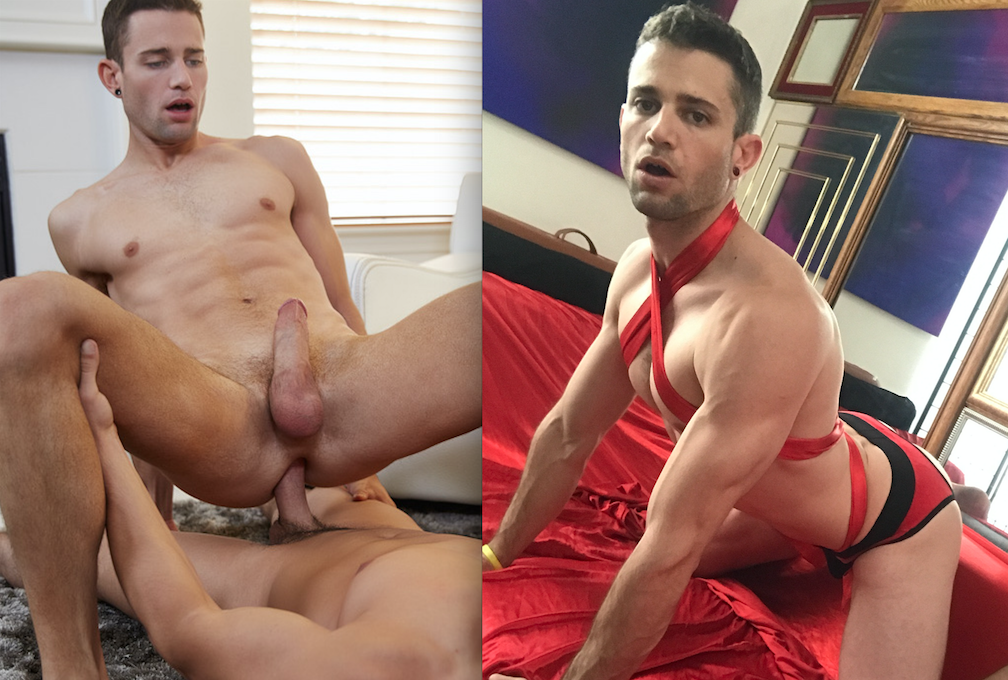 As Corbin Fisher's Quinn, he was widely considered to be one of the studio's best performers ever, topping and bottoming in nearly 100 scenes—some of which have been ranked as Corbin Fisher's best scenes of all time—between 2012 and 2018. After a contentious departure from Corbin Fisher late last year, Quinn (who is now known as Quin Quire) is a free agent now, and in his first-ever interview below, he tells Str8Up about how he started in porn, what he's learned along the way, and what he has planned for the future as he takes control of his career for the first time.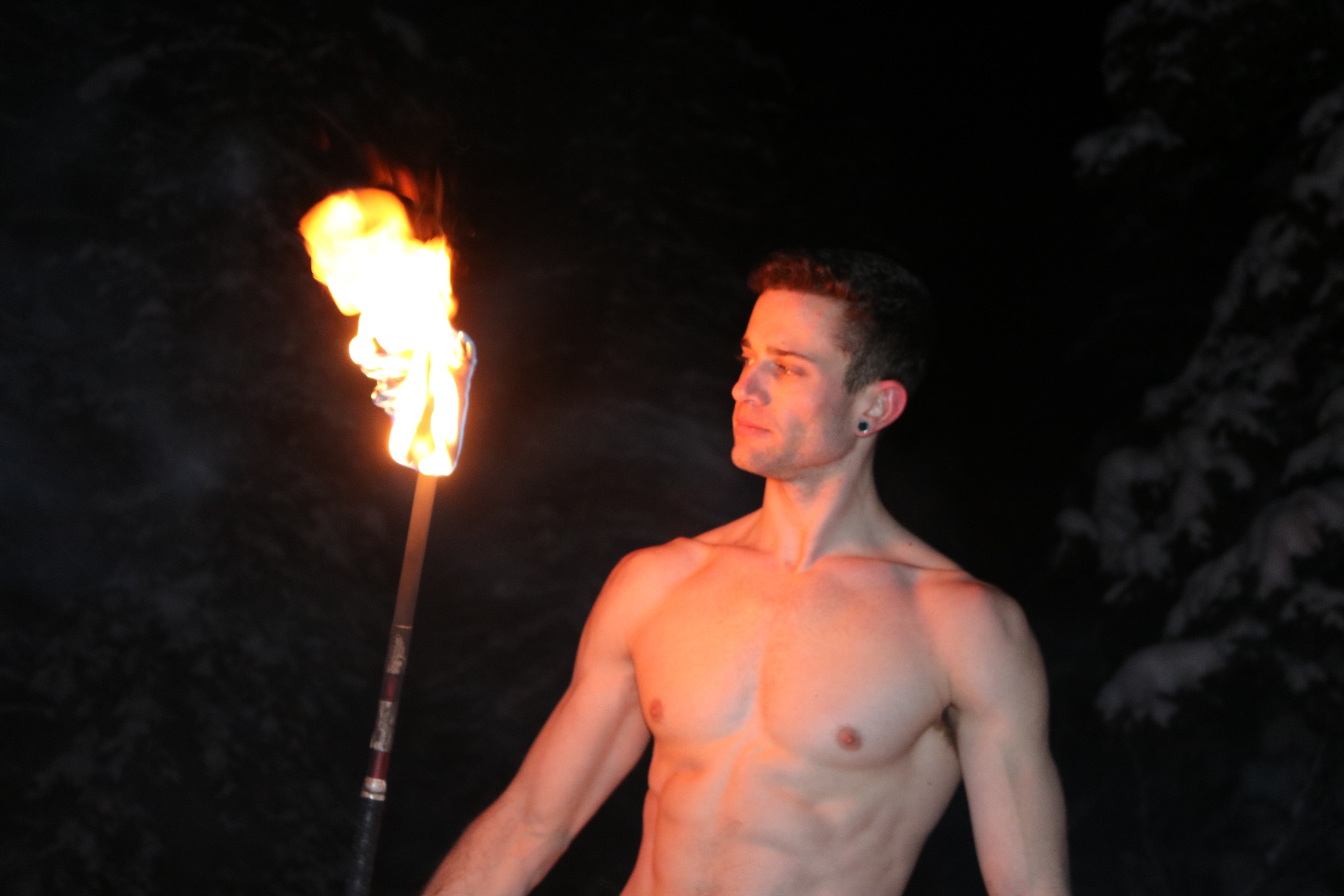 Str8UpGayPorn: Hello, Quin! Let's go back to before you became "Quinn" at Corbin Fisher. When and why did you decide to become an adult performer?
Quin Quire: In June of 2012, I worked for Whole Foods, and I called telling them I might be 10-15 minutes late due to an accident on the highway. They let me go because I wasn't able to let them know of my tardiness a full hour before my shift was scheduled to start. I wasn't sure how long I could live off my savings and find another job paying well enough for me to sustain myself independently. Then, I remembered two years earlier I had been scouted by someone at Sean Cody through my ModelMayhem page. At that time, I liked the idea and enjoyed thinking about being filmed, but I wasn't ready. Now jobless, it seemed like as good an opportunity as any to have some fun with a new experience, and make more money than any part time job could ever offer.
And instead of Sean Cody, you chose Corbin Fisher. How did you end up becoming a performer there?
My roommate at the time suggested Corbin Fisher to me. I had never heard of them, but he thought they had the hottest guys. That night I was filling out my application, and by October of 2012 I was shooting with Kent. In December, Corbin Fisher offered me a contract for three years exclusivity.
You've filmed with so many different types of guys, and in terms of performing and getting the job done, is it easier to work with guys who are straight, gay, or bi?
I started to learn that using those terms to describe the sexual preferences of the guys filming was insufficient. It was more about the back and forth feedback I got while playing with them, and it didn't necessary correlate with what their actual preference was, off-camera. Gay models often had the advantage of experience, but this didn't always make them a better fuck than some other models who were straight. If they knew how to let go and have fun with another man's body, that was all I was interested in. Everyone's sexuality exists on a spectrum, and it's easy for me to move that point around with guys I film with.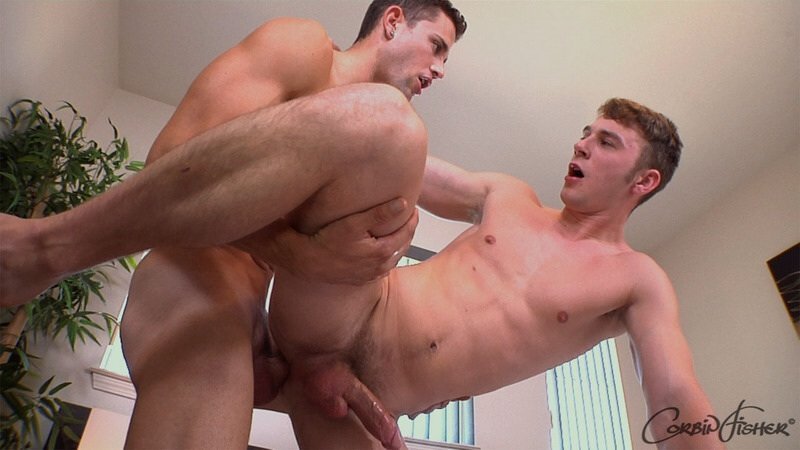 I think that's a great approach not just to filming scenes, but how people can enjoy their experiences with people in real life, too. At CF, was there any particular co-star you enjoyed performing with the most?
I get this question often, and it's not one I can answer with a single name. Memories of guys flash through my mind for different reasons. Everyone has a "style" when they fuck, and I enjoyed them all. That being said, the one model I felt I connected with most was Brayden. I used to call him my "CF-BF," which stood for "Corbin Fisher Boyfriend." During our first video together, I topped him, but we had to turn it into a flip-fuck because he was so attractive to me, I came early! On top of Brayden being fucking adorable, we always had something to talk about. Regardless of the activity, Brayden was stimulating to be around. I miss the hell out of him, and I hope he's doing great!
Any scene that you remember as being your favorite?
My DP with Chandler and Aiden is still one of my favorites. Both those huge dicks wanted my ass so badly, and I was very eager to please them both.
What do you like to do while performing to ensure that you're creating a great scene?
I try and make things flow as smooth as possible, with minimal breaks. I like to forget about the cameras and just focus on the hot stud in front of me. My hope was to lead by example with boys I worked with by my ability to live in the moment.
What are some of the things you like or appreciate most in a scene partner?
I like when guys are comfortable enough to joke around and poke fun with each other. Physically, I like big guys who look like they would have their way with me, like William or Aiden. I also liked to feel more dominant with the smaller guys, like Brayden and Ellis.
With no social media presence or interaction with fans during your time at CF, were you aware of how well your work was being received, and did you know how many fans you were attracting? Did you ever see any of the positive reactions to your work?
I was able to use Flirt4Free to interact with fans, but that was it. I enjoyed hearing from everyone about their favorite pairing and their requests for future ones.
And now, you've been talking to fans and your peers in the industry a lot. How has that been?
I like how close I am with the industry as a whole now. I'm meeting other porn stars and getting a chance to have creative freedom that I was never given while at Corbin Fisher. And, I've been given an emotional boost by all the support from fans since my appearance on social media.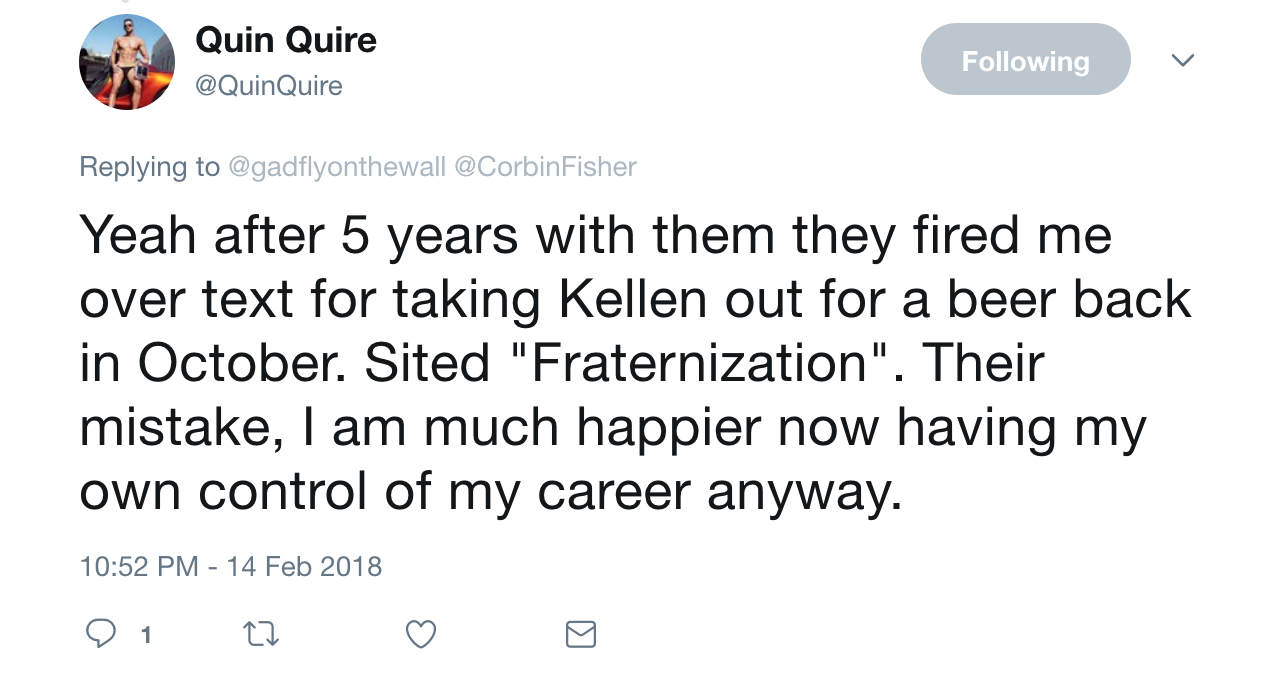 Going back to what happened last year, what did you first think when Corbin Fisher told you that you were fired, via that text message you described?
I was shocked, as I did my best to be clear and honest about the situation, but Corbin never bothered to read my response. I relied on my work with them for income and had to live off my savings, which is never something you want to have happen. But, I was confident with a little hard work from my end I could put myself back out there in the adult entertainment world.
It had to be surprising, after working with them for so long.
I wasn't ready for my career in porn to end, especially on such a negative note, but CF gave me the recognition I needed to thrive on my own. It's a shame that as one of the few gay models at CF, I seemed to be undervalued. I didn't want to leave, but no one else on staff spoke up for me after I asked them for help. I figured, if no one there was willing to work to keep me around, why would I want to stay anyway?
Looking back on your work with Corbin Fisher, do you have any regrets?
Not specifically. Nothing I had control over, at least. I regret allowing them to control my career for so long, when I could've benefited from my work beyond the paycheck they gave me at the end of each shoot. The ability to connect with my fans via social media has been great. I always knew people were out there looking for me, but I could never respond.
What was the most positive aspect about your work with CF, and what is something about your time with them that you're grateful for?
I'm grateful for how much I learned about sexuality and human behavior, including my own. I'm also grateful for their help making me a star.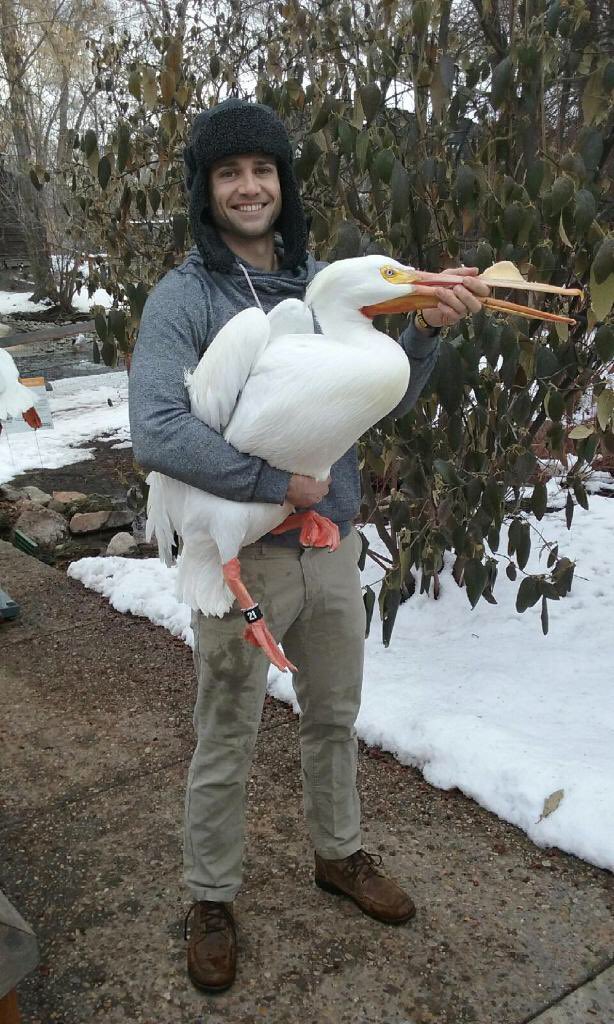 After being let go, how did you decide what your next move would be?
I was let go back in October and spent the next couple of months thinking about my long term career goals. I recently applied for and was offered a paid internship with an environmental education program, which is something I am passionate about. It's a standard 9-5, Monday to Friday job. Once I felt more comfortable about the path I was on for myself, I began to flirt with the idea of "Quin Quire." Starting my social media pages, including an OnlyFans, has been phenomenal. After five years in the industry, I finally feel like I'm part of the community.
So, for now, it sounds like you'll be creating your own content for fans to see?
Right, my OnlyFans page is where most of my content will be coming from for the next few months. It's been a surprise how little time I feel like I have for everything else, but I try to at least post something on Twitter every couple days. I've already started the hunt for hot locals who might be interested in filming for OnlyFans. Fans can look forward to seeing a little more creativity in my videos, now that I have control.
Any plans to work with other studios or performers?
I just worked with Falcon last week, and they're a lot of fun. I'm learning that CF film days were much shorter than the industry standard, and having a book to read is a good idea. GuysInSweatpants is where I might shoot next after talking with them. Then, who knows? I would love to try out Kink and do things with role-play.
When you're not performing, what do you do in your free time?
I've been working as circus style entertainer since 2011, and spend my days training and staying fit. I do just about anything from juggling and stilt walking to fire twirling and aerial acrobatics. It's been my primary field of work outside the adult industry. I've been living in Vegas for the last two years working with local agencies who hire me for events as a specialty artist.
Are you in a relationship right now?
Yes. My boyfriend of the last three years is also an aerial acrobat, and he travels the world teaching workshops and judging competitions. We met through the circus community on Instagram, and after our first nine months of the relationship being long distance, I moved to Vegas to be with him and work on our craft together. Luckily, as performers we get work just about anywhere, and our home base location has little affect on our ability to find it.
Before you became "Quinn," had you watched a lot of gay porn online? What kind of things were you interested in?
I was a teen in the age of MySpace, where I discovered a lot about myself. I always knew I liked the male physique, but when I was online I would seek profiles of gay men and start chatting with them. I would look at profiles with pictures of guys kissing. These beautiful jocks, wrestlers, and models in pictures like I had never seen before, except of women.
Do you remember the first gay porn you saw?
I saw gay porn for the first time on MySpace, and it was a gif of someone. It led me to other profiles that posted videos from tube sites. So, this was my first exposure to the wonderful world of online videos, and right away I loved it. I loved watching muscle worship, cock sucking, and young twinks fucking. Schoolboy Crush was my favorite, since I was a school boy myself and had a similar fantasy. I had lots of sexy classmates, and I fantasized about them having their way with me in the locker room, or showing up at my house to demand a fuck while my parents were gone.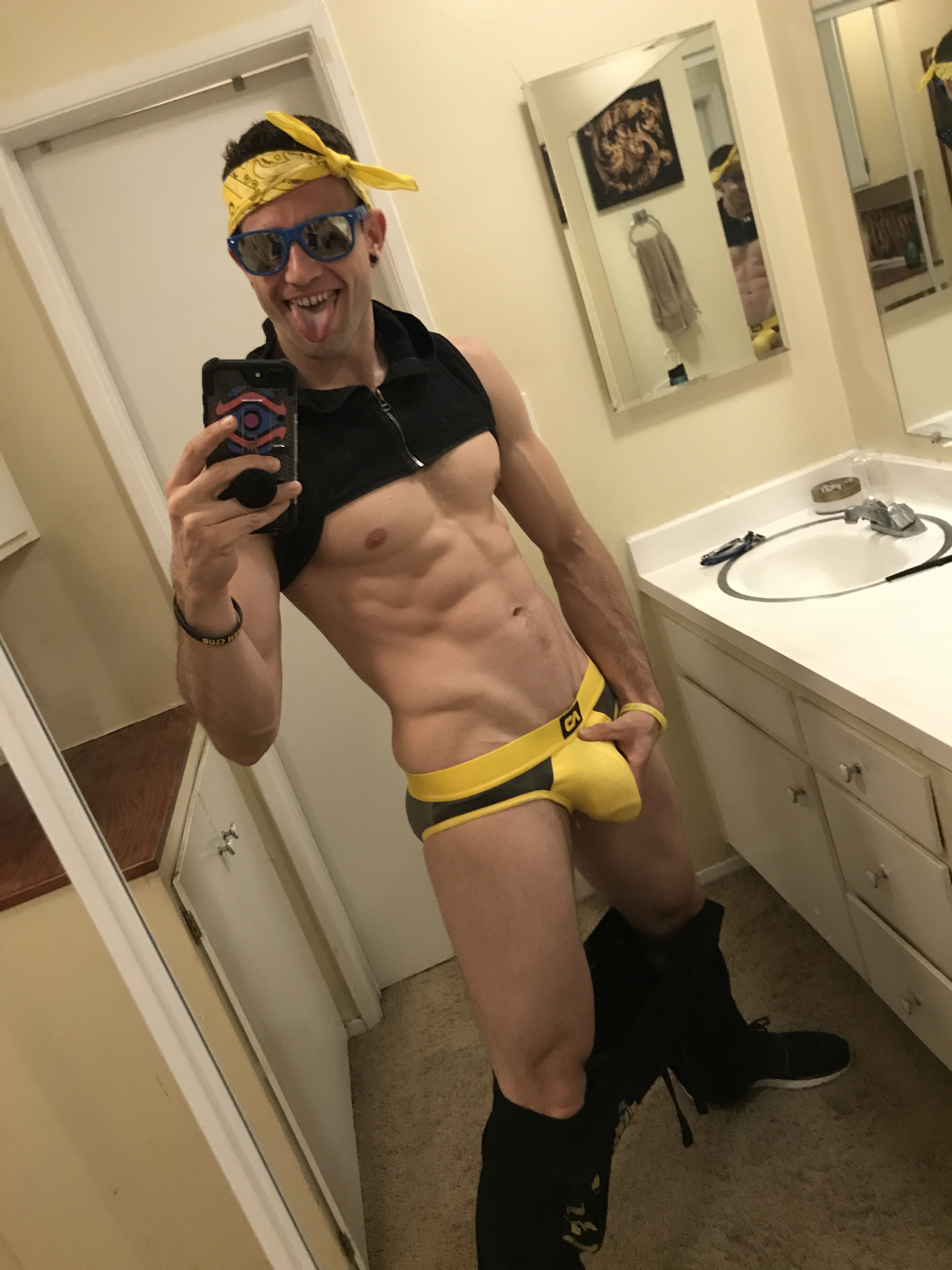 Performers are much more open about their work in gay porn than they used to be. Do you discuss your work with people outside of the industry?
I agree that people are more open about it, but I don't ever bring it up unless someone asks. I am always honest, and my friends know about it, but I don't bring it up with my family. They are academics and already think my life in the circus is strange enough. They aren't wrong, but what can I say? I'm an artist in many forms.
What advice would you give to someone who's thinking of becoming a gay porn star?
Shoot around with a few studios. If one you like offers exclusivity, do research and talk to other models working there to see how their experience has been. Being exclusive can get you the exposure helpful to starting your career in adult entertainment. Use some of your earnings to start saving for something special, or for a rainy day, too.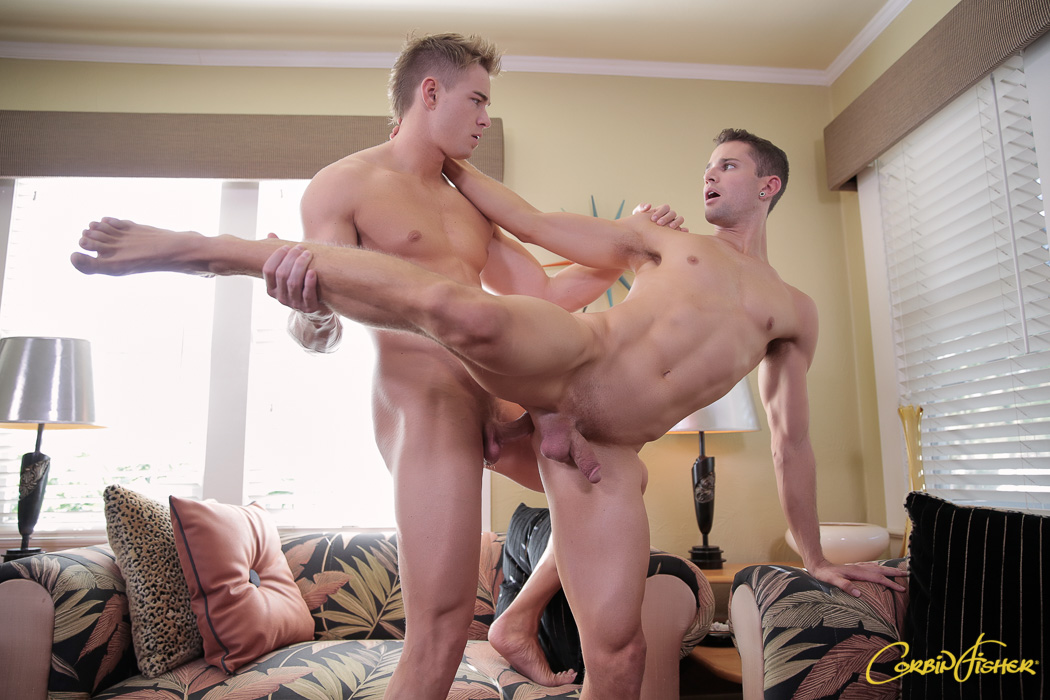 Your scenes are always so memorable because of your skills and talent as a performer, but has performing ever been a challenge for you?
For me personally, I found shooting b-roll to be the hardest part of the job, because it was boring to me. When it comes to filming the sex, I noticed the hardest days were when I hadn't had enough to eat. Low blood sugar makes the cardio and squats involved in fucking harder to do sometimes. As long as I remembered to eat enough, 95% of the shoots went great.
Is there anything you haven't done on camera yet that you'd like to try?
I like the idea of more role-play involved in sex. Puppy play, sub/dom, and even superheroes in spandex. I know many people requested that I get gangbanged over the years, and that's something I would be into doing, if the right group of guys came along. Or, maybe even the wrong group. Ha.
Before I let you go, what are you looking forward to the most in 2018?
The possibilities! There are a lot of studios I want to start working for once I graduate my internship in May and have time to travel more. Corbin Fisher felt repetitive and stale with regard to the type of sex the last few years, due mostly to the fact that my sexual appetite had grown more exotic. So, I crave to experience sex in many forms, and use my erotic powers to help others discover something new about themselves.
We can't wait to see what you do next, and thank you again for taking the time to talk!