Racist Gay Porn Star Antonio Biaggi Tells Beyoncé Fans To Keep "Twerking" To Pay For Fried Chicken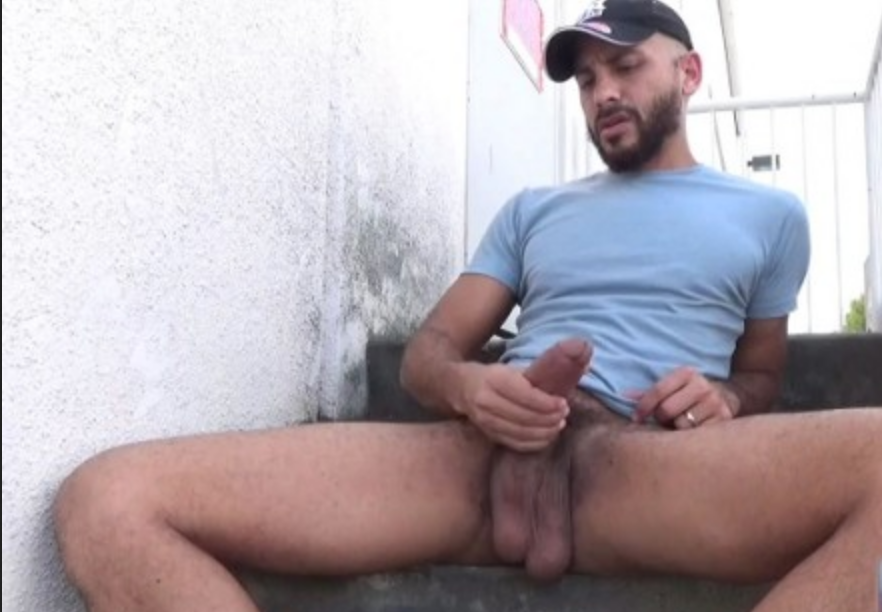 Racist (and possibly insane) gay porn star Antonio Biaggi is at it again, this time hurling racially-tinged tweets to fans of Beyoncé, a singer who has "no talent whatsoever," according to Biaggi. The bizarre, racist tweet storm started last night when Biaggi gave followers his unsolicited opinion of the Grammy award-winning singer:
Biaggi quickly revealed that his opinion was clearly racially motivated, as he told a follower that "any black girl" would "do the same thing" as Beyoncé: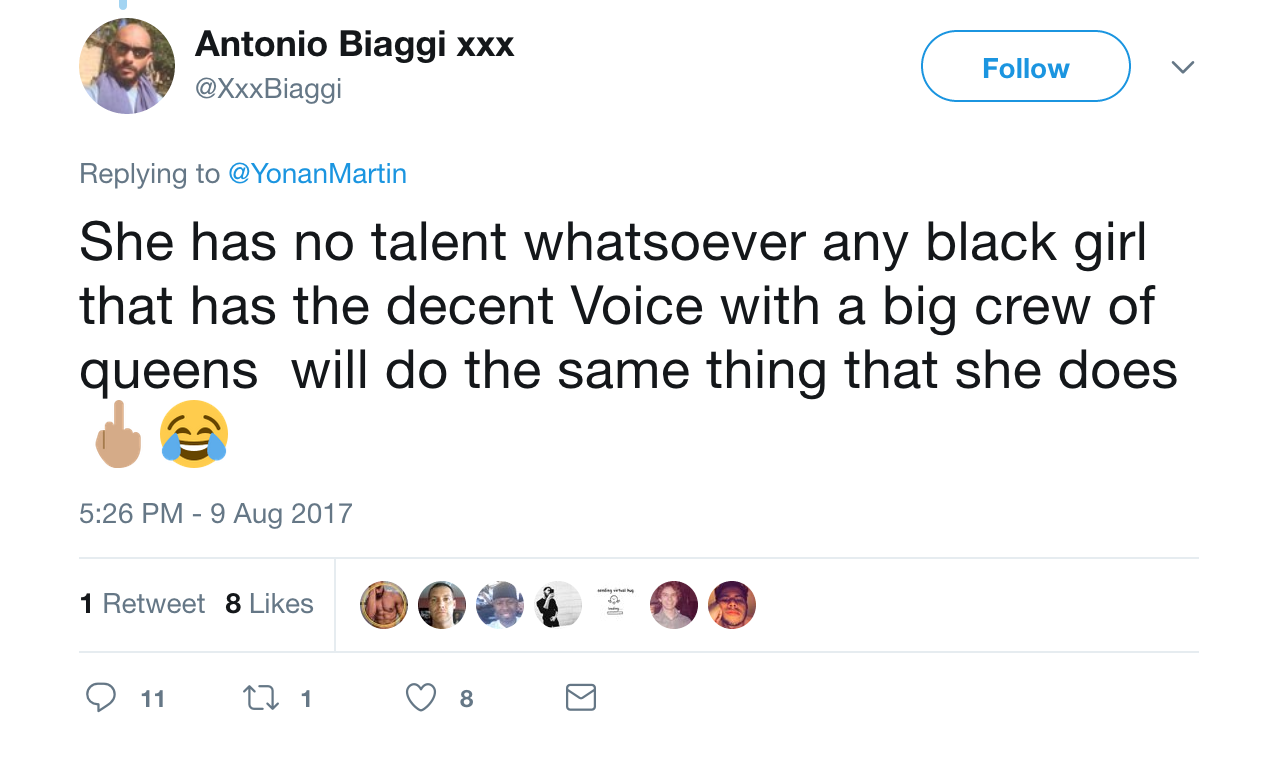 As the responses to his initial tweet continued this morning, Biaggi told Beyoncé fans to keep "twerking" to pay for their Kentucky Fried Chicken (KFC):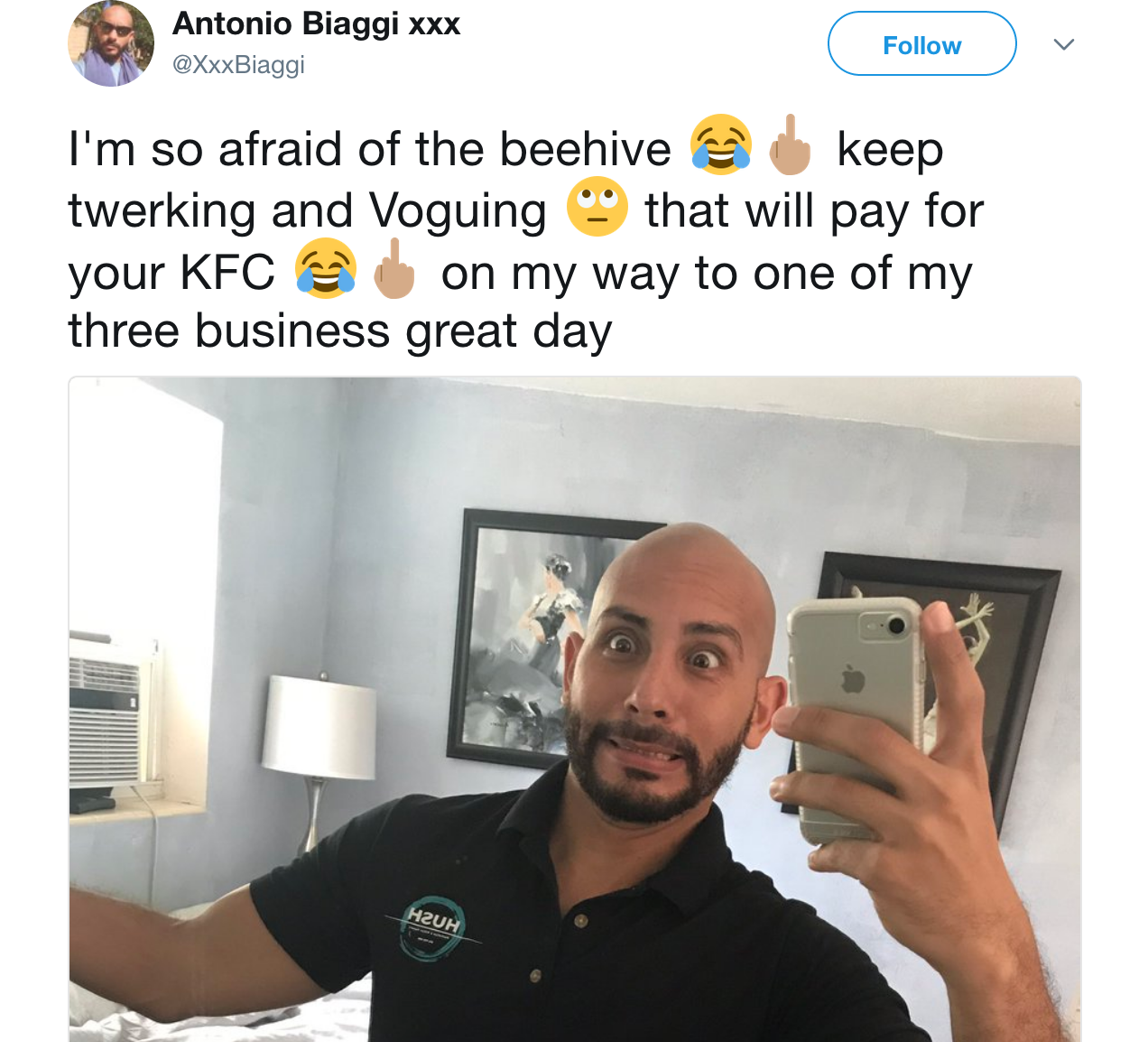 Biaggi made a nearly similar post on his Instagram, but instead of KFC, he used the word "chicken" and added "community college":
Biaggi also responded to a Twitter user who accused him of having HIV by claiming the user's mom and "unknown father" have HIV:
This isn't the first time Antonio Biaggi's racism has been on public display. In 2015, an unhinged Biaggi faced a $14 million lawsuit after he allegedly harassed and defamed a Virginia police officer. In one email (as seen in court documents below), Biaggi told the officer to "go pick cotton you n****r":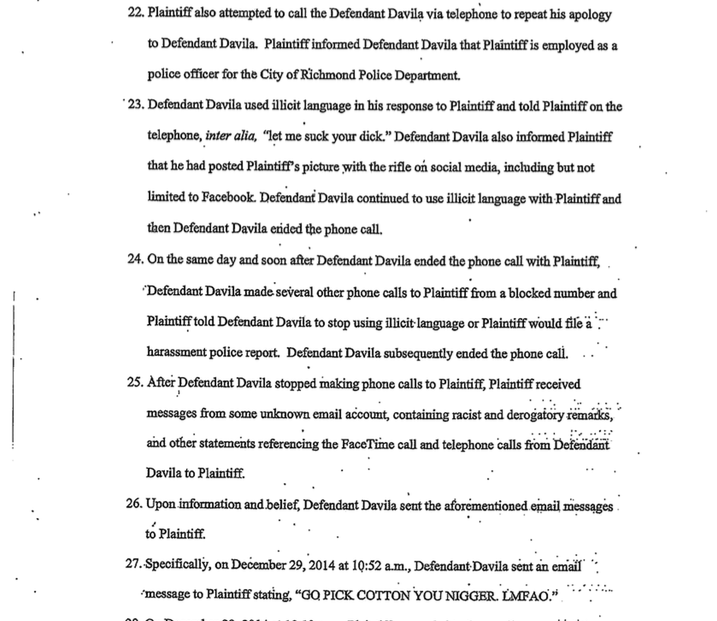 While he became known for his work with Raging Stallion nearly ten years ago, Biaggi has not performed for any mainstream gay porn studio in the United States since at least 2014, but he has maintained a following by operating his own amateur pay site. In 2016, he was inexplicably awarded "Best Gay Porn Star" by L.A.-based porn magazine Cybersocket.