Racist Gay Porn Star Damien Kyle Is In Another Scene, This Time With Dennis West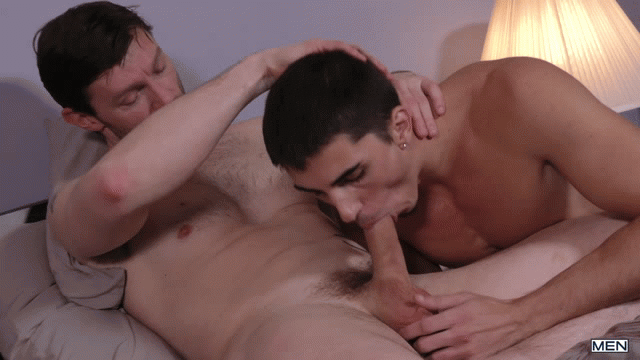 Racist and transphobic gay porn star Damien Kyle had been out of porn for at least a year, but if there's one thing the porn industry loves to embrace and welcome back with open arms, it's idiotic bigots. Over the last few weeks, Damien Kyle has been enjoying a career resurgence, first in a scene in a motel room with his real-life boyfriend Paul Canon, and now in an intergenerational scene with daddy Dennis West.
While not as trashy as the motel room, this scene's locations are somewhat similar in ratchetness, starting in a nasty bathroom stall and ending in a basic bedroom furnished with two matching grandma lamps on the nightstands.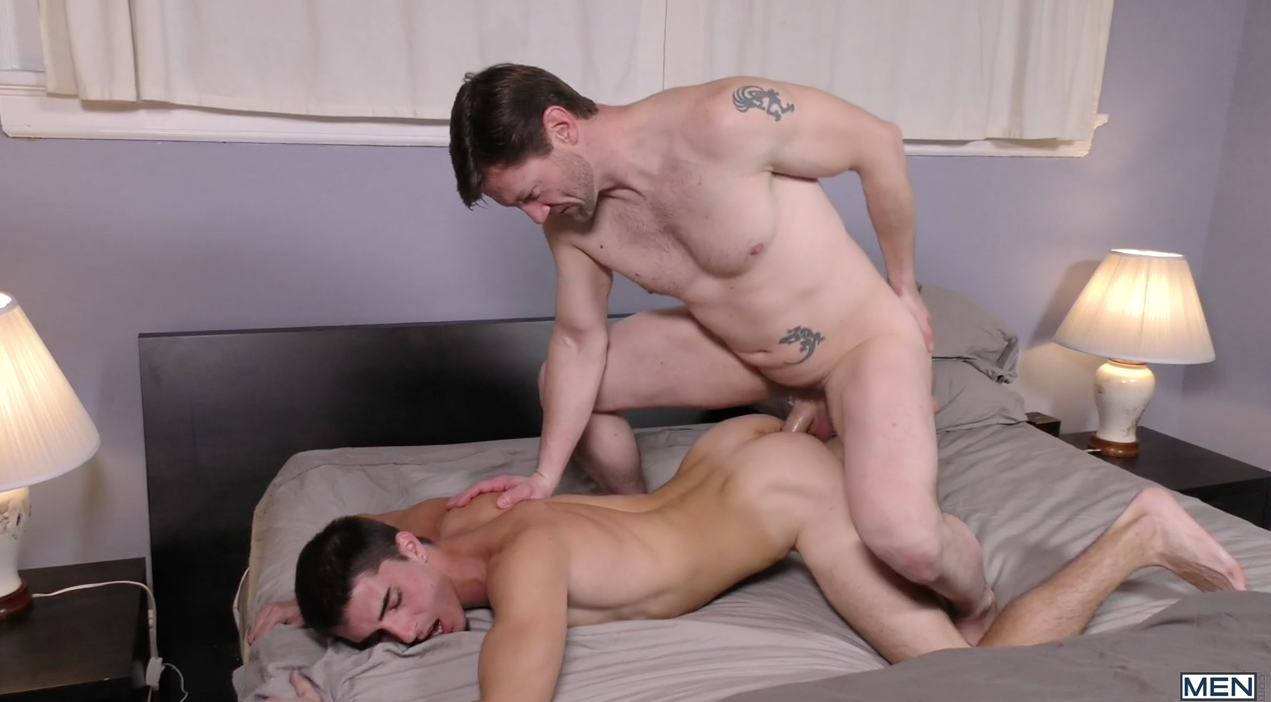 Damien Kyle moans his way through some lackadaisical fucking, and we're once again left wondering how/why someone like this—considering his personality, racism, appearance, and performance skills—is being paid to fuck on camera. If he was the hottest person alive, I could at least understand—on a purely aesthetic and cynical level—why he was being hired. But instead, it's just like…huh?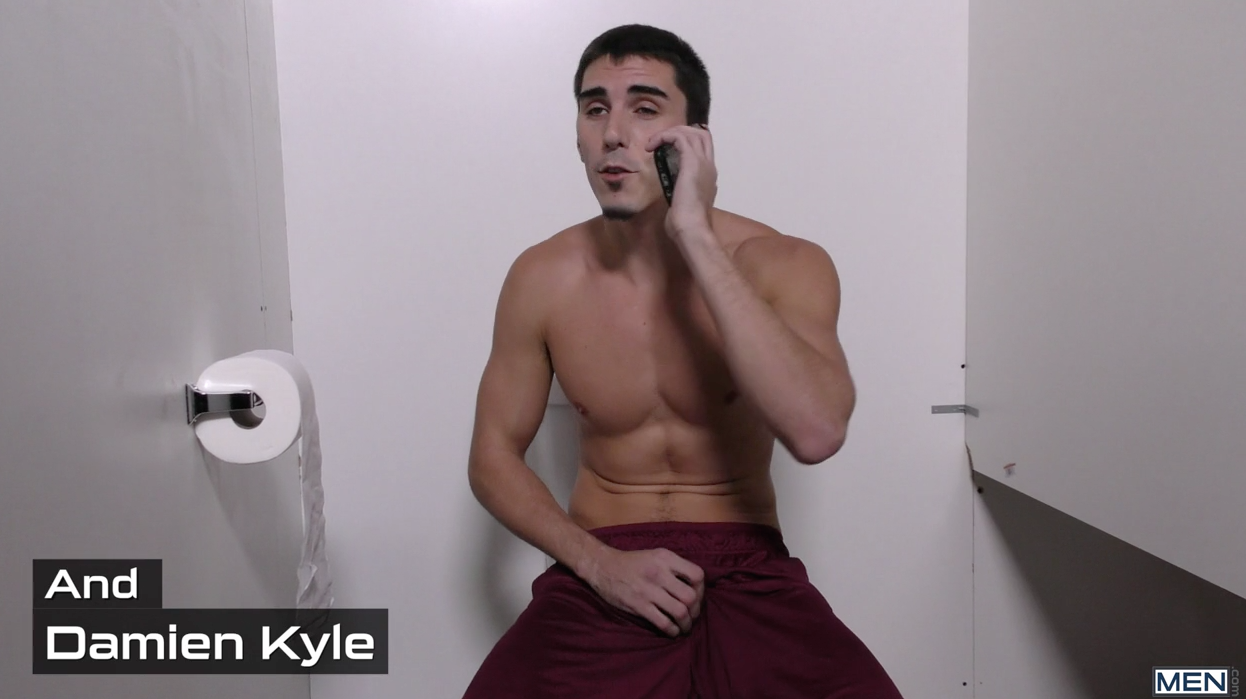 Trailer (watch full scene here):
[
Men.com: Dennis West Fucks Damien Kyle
]