Raging Hot Falcon Is The Only Gay Porn Studio Left Using Music In Their Scenes—Should They Stop?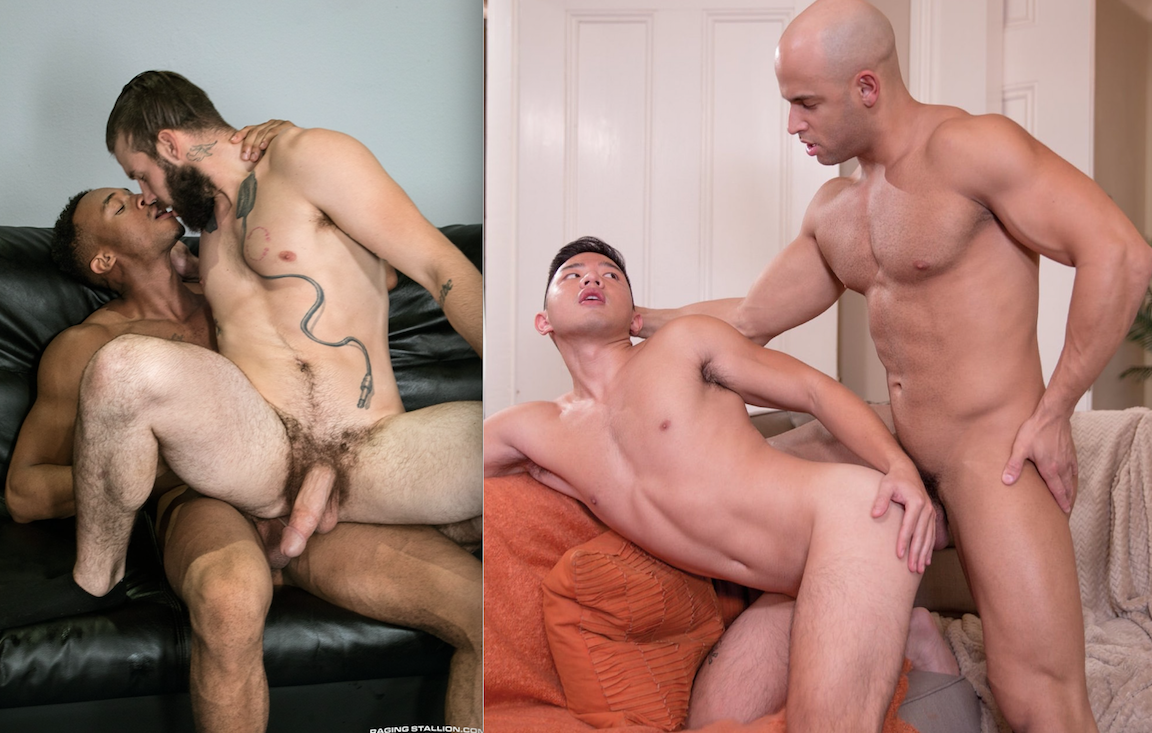 While some gay porn studios use brief snippets of music in their scene intros and trailers, there is still one gay porn studio left that has music playing throughout all of their scenes, from start to finish. That studio is Raging Hot Falcon Studios.
Clip from a recent Raging Hot Falcon scene, starring Trent King and Buck Richards:
Sometimes, the music—which is often bad techno or ambient music—can be tolerated if the fucking is great, as we saw most recently with Kurtis Wolfe and Brent Corrigan. But, for the most part, the music is outdated, pointless, insufferably redundant, and a boring distraction, and it's odd that Raging Hot Falcon continues to use it, as if they're stuck in the past? While their scenes look nice and feel current, they sound like they were produced in the 1990's, and it makes no sense.
Clip from a recent Raging Hot Falcon scene, starring Sean Zevran and Cooper Dang:
Traditional porn movies released on VHS and DVD from porn studios in the 1980's and 1990's (most of which are all shut down now, save for Falcon) all had music, as this was the style for feature length porn movies for decades, and studios obviously weren't producing individual internet scenes 20+ years ago. But, it's 2018 now. Should Raging Hot Falcon stop the bad music and let the sex in their scenes set the mood and speak for itself?