Rocky And Roman Tag-Team Eli In Their FOURTEENTH Scene Together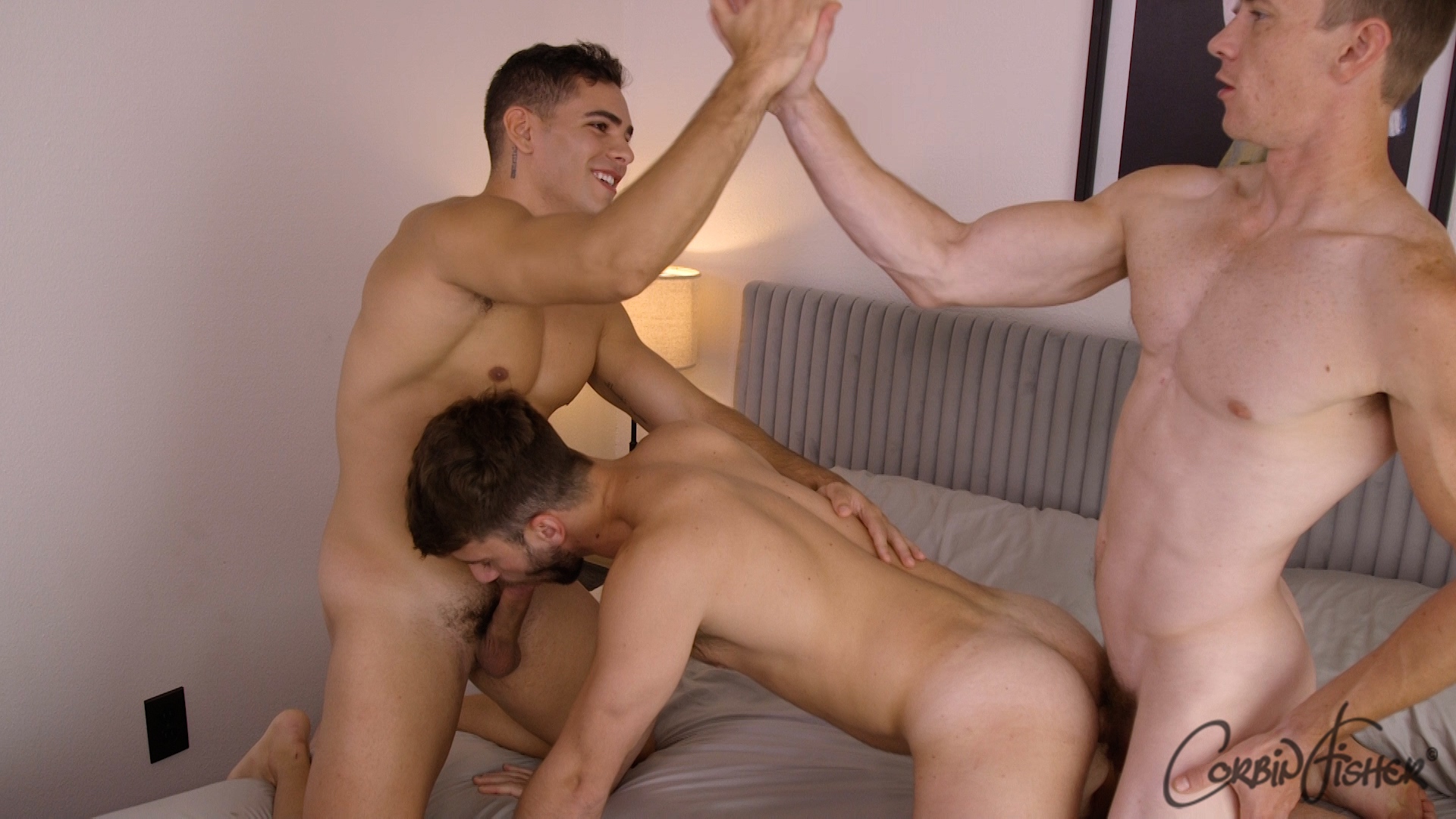 14th time's the charm? OK, I probably need to stop asking about the "charm" thing, but then again, as long as they keep putting Rocky and Roman in scenes together (their 13th scene together last month was perfection), I guess I'll keep asking.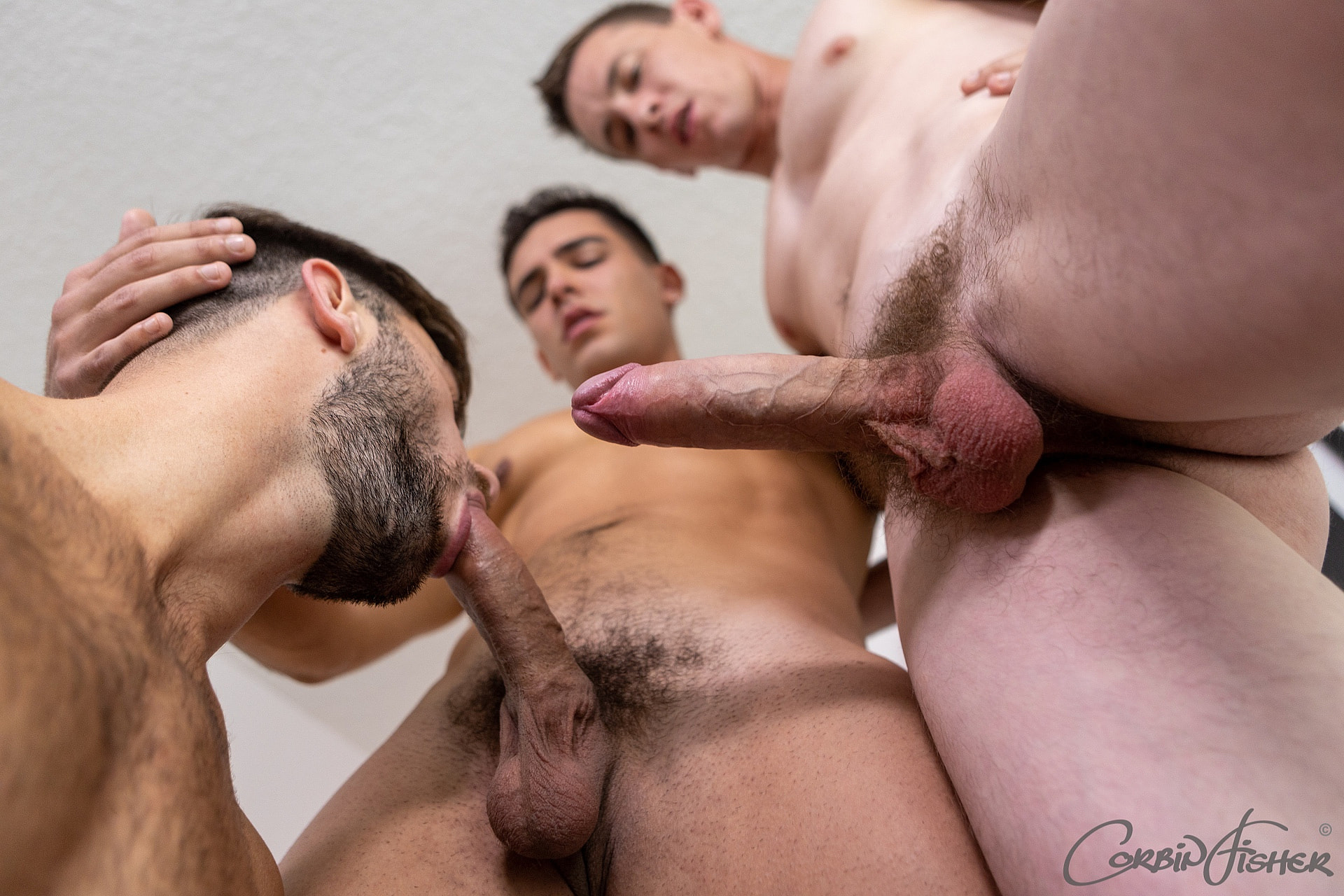 This is, in fact, Roman's fifth scene in a row with Rocky, so maybe he has it in his Corbin Fisher contract that he'll only have sex with Rocky? That's understandable, given Rocky keeps getting hotter and hotter. He's also the tallest gay porn star in today's CF update: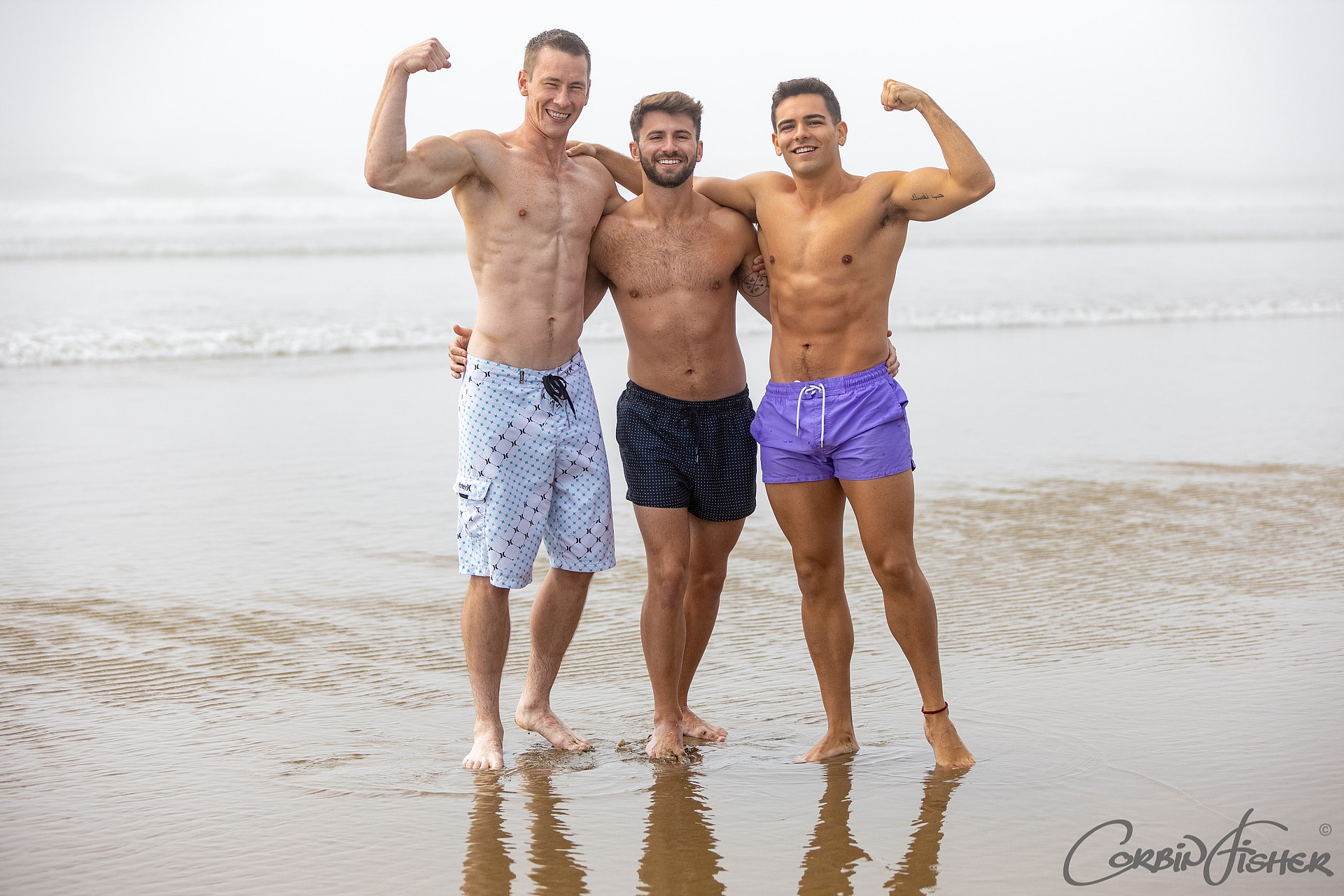 For R&R's scene #14, they're obviously joined by Eli, who's the luckiest bottom on earth today, because he's being tag-teamed raw by the two uncut muscle hunks.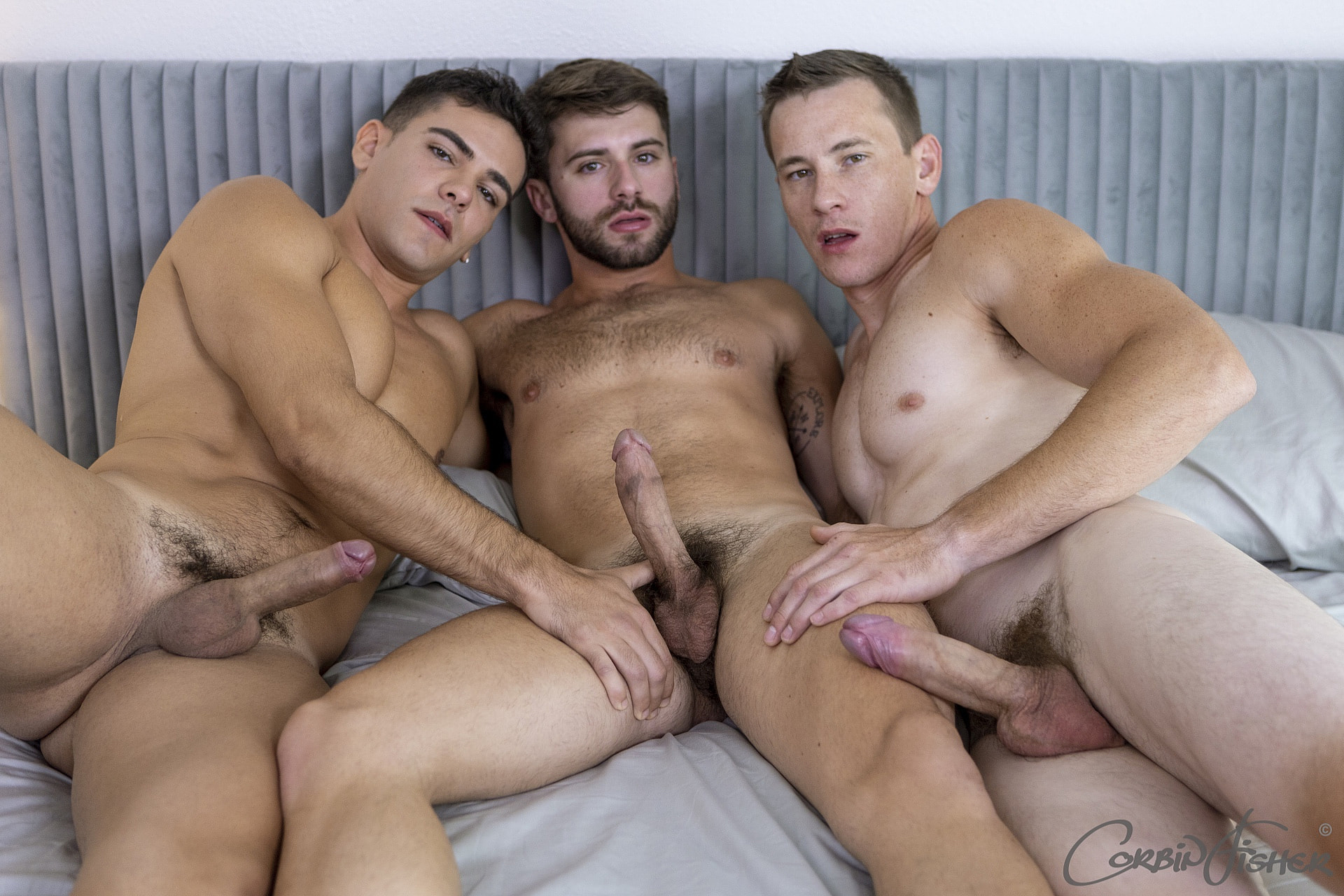 I think I figured out why I sometimes see negative comments about Eli. The commenters are just jealous of him, because they certainly aren't getting as much good dick as he is, and they definitely don't look as hot as he does while taking dick (if they're getting any at all).
Baywatch who?
Rocky and Roman take turns spit-roasting Eli in a few positions, and then they both shower him in cum, with Roman busting all over his abs/chest and Rocky firing off one of his massive loads across Eli's face and into his mouth. The scene is appropriately titled "Soaking Eli," and here's more: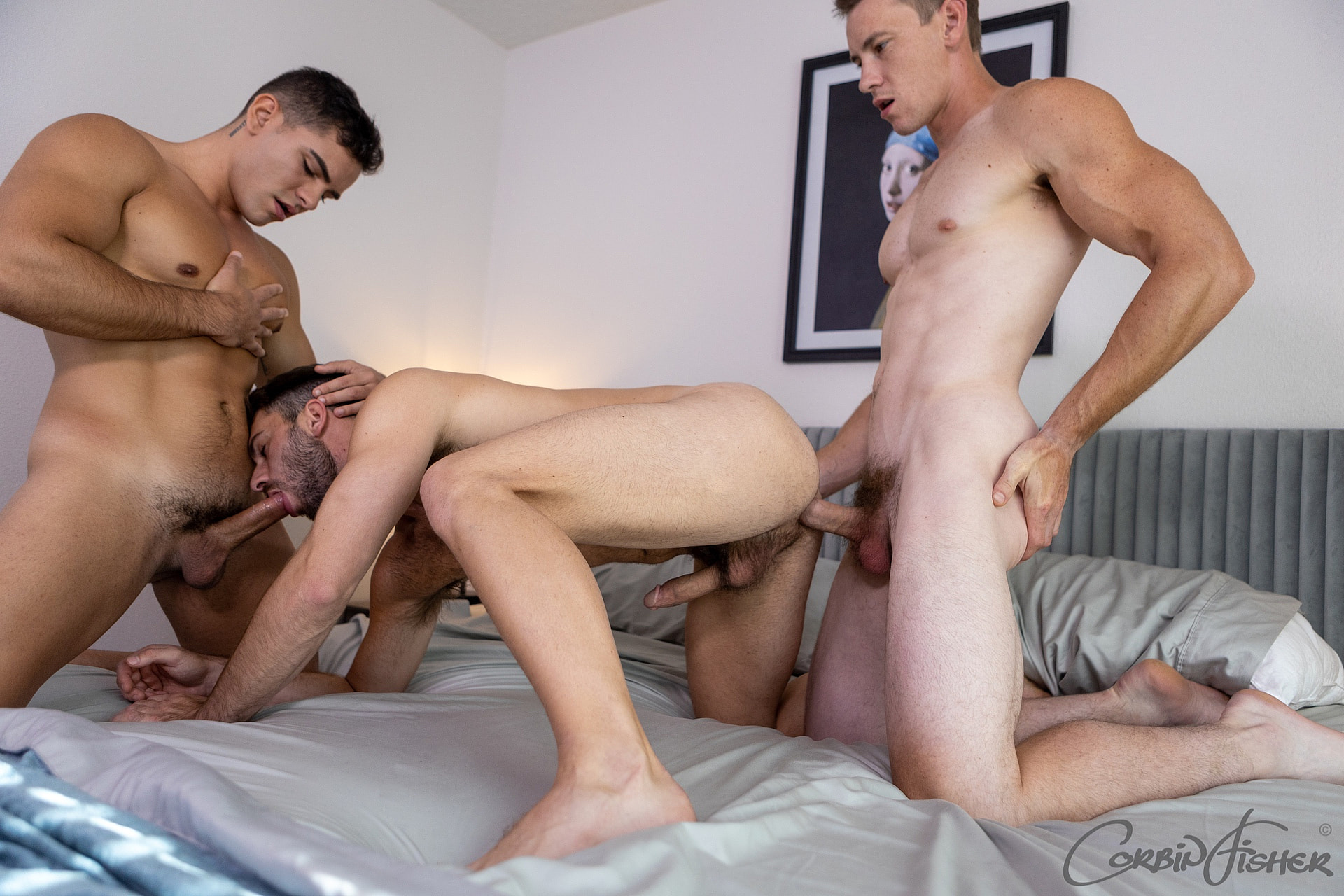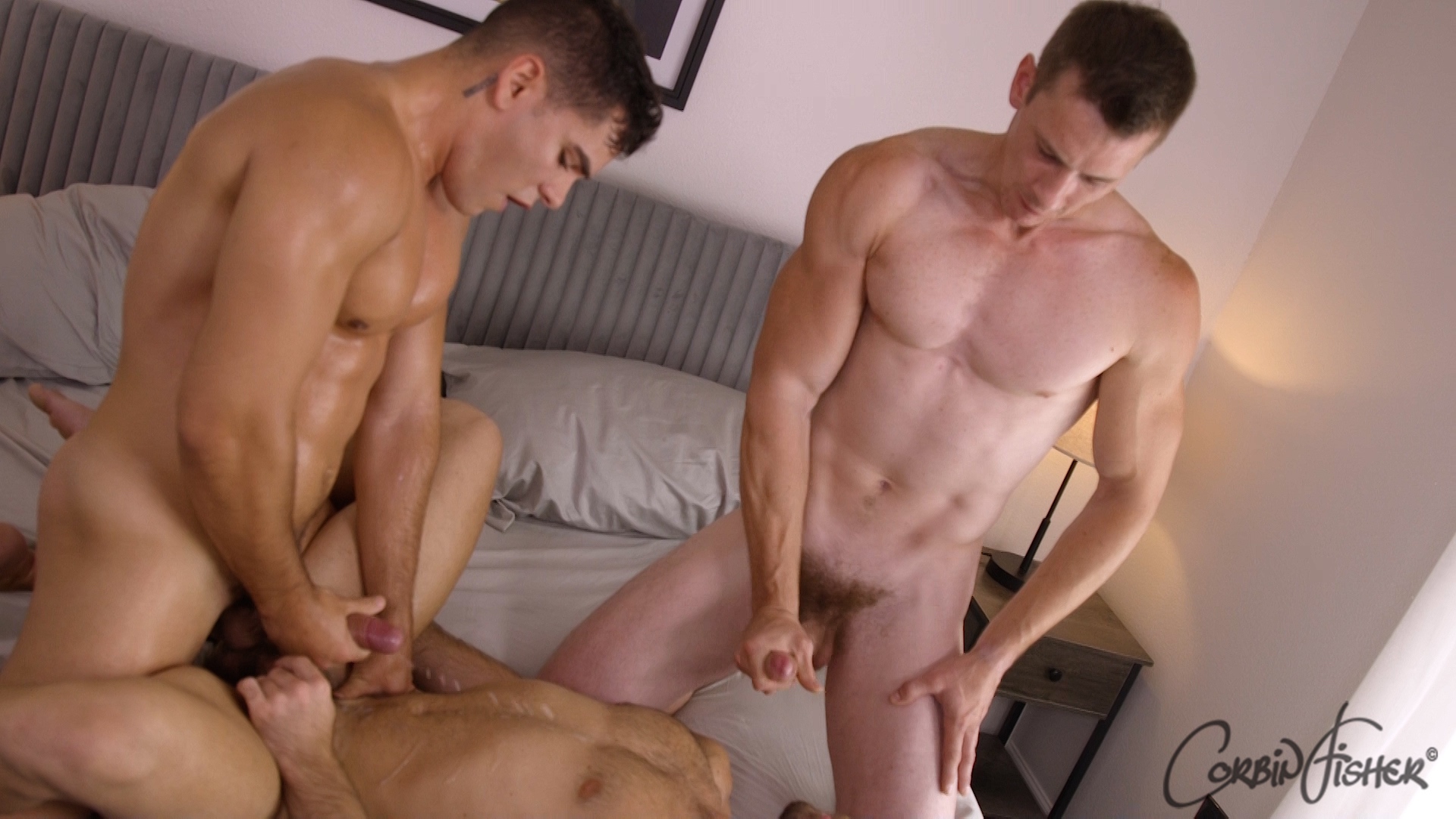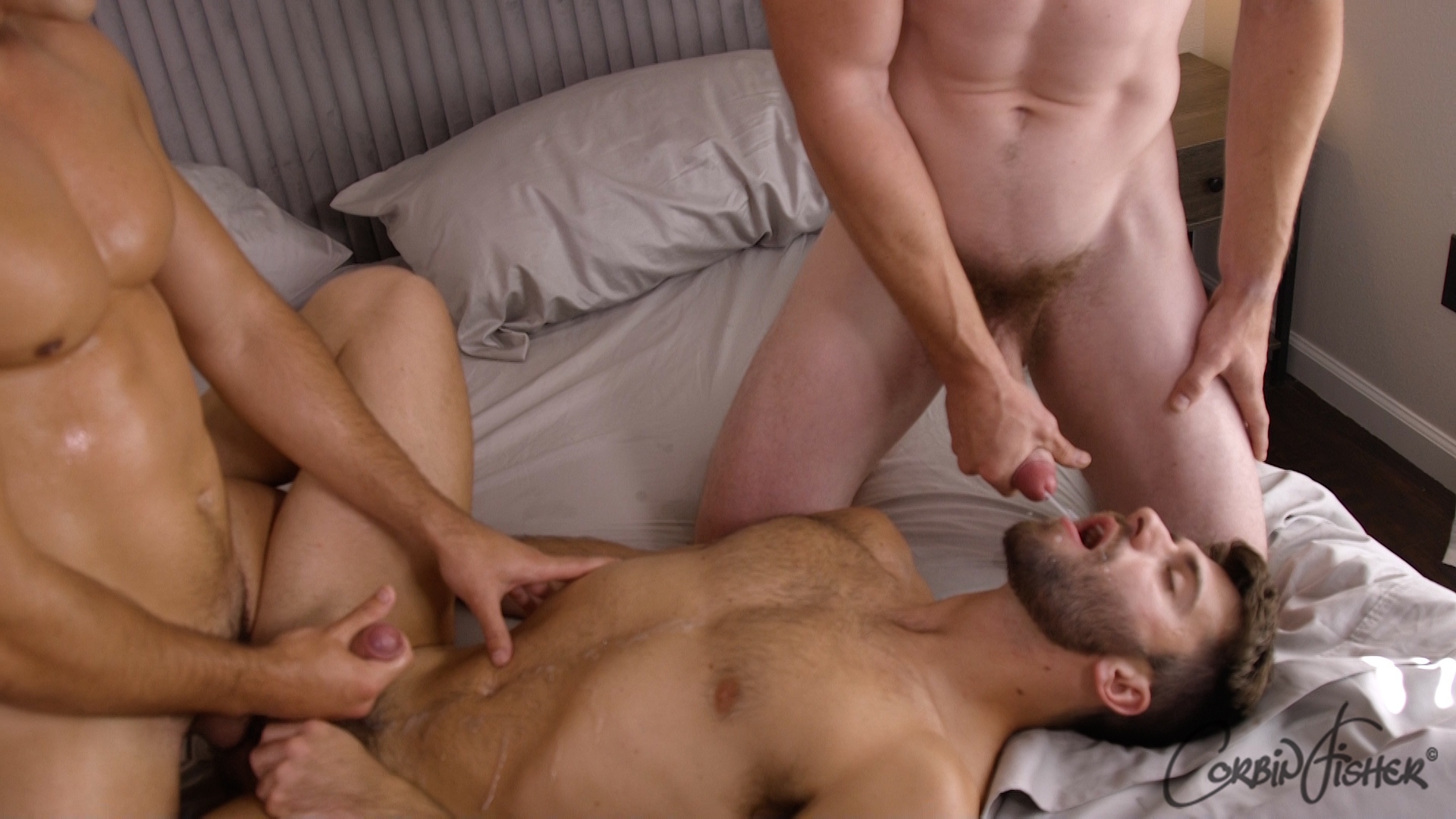 Trailer (watch full scene here):
[
Corbin Fisher: Roman And Rocky Tag-Team Eli Bareback
]