Sean Cody Gives Up On Finding New Models, Films The Same Scene Twice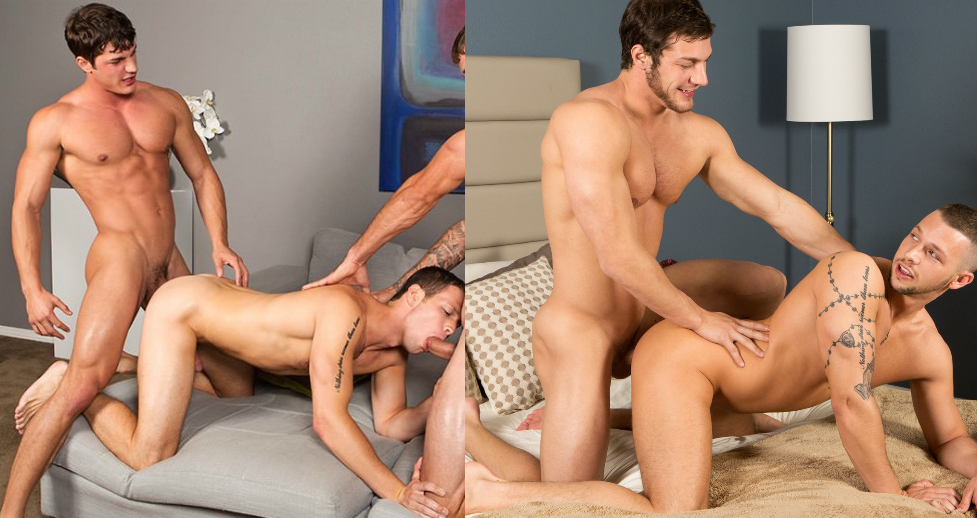 Maybe that rumor about the entire Sean Cody staff being fired and replaced wasn't true after all. Instead, it's looking like the entire staff was fired, but it wasn't replaced.
Apparently, there is no one at Sean Cody casting new models, because in tonight's update, Brandon fucks Duncan for the second time. As most Sean Cody fans and members know, Brandon and Duncan previously fucked in September of 2013. Yes, Peter was there, but that doesn't matter—it's still a repeat:
[
Sean Cody: Brandon, Peter, And Duncan's Bareback Three-Way
]
For those who can't get enough of watching Brandon do the exact same thing twice:
Hate to sound like a broken record, but "the old Sean Cody" would never do anything like this. Once two models have filmed together, they don't film together again. And, this is the THIRD repeat pairing in recent months (Brodie and Tanner were disastrously re-paired just last week, while Brandon and Tanner were catastrophically re-paired in November). This is really embarrassing.