Sean Cody's Dale Returns For Creampie, Felching, And Snowball-Filled Fuckfest Of The Year With Cody Seiya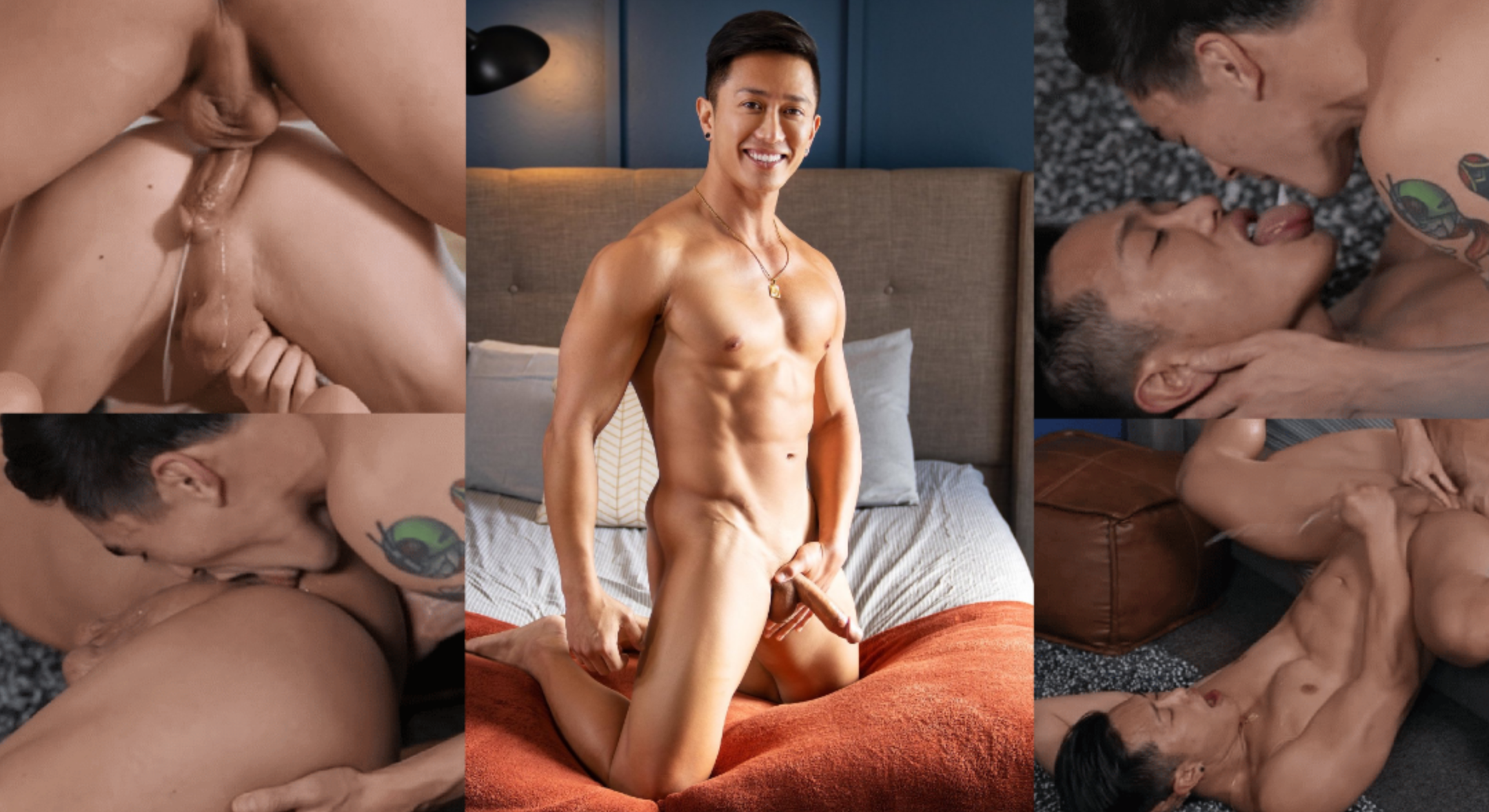 Can you believe we had to wait 10 years to see something this hot on Sean Cody?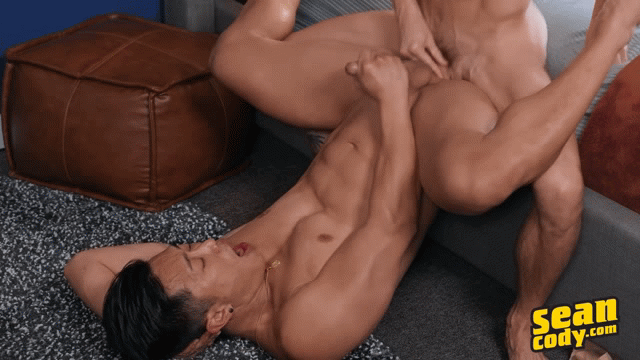 That's Sean Cody's Dale shooting the best load of the week in his new duo with Cody Seiya, cumming in his own mouth, cumming on his own face, and basically just cumming all over himself while being jackhammered bareback and upside down.
Sean Cody superfans with long memories might remember that Dale had a solo scene released back in 2010, but he never returned for a sex scene (his solo scene, along with 2000+ other Sean Cody videos, was deleted from the site last year, so don't bother trying to look for it now). Thankfully, good things come to those who wait (and wait, and wait, and wait…), because Dale's return is exactly what the studio needed.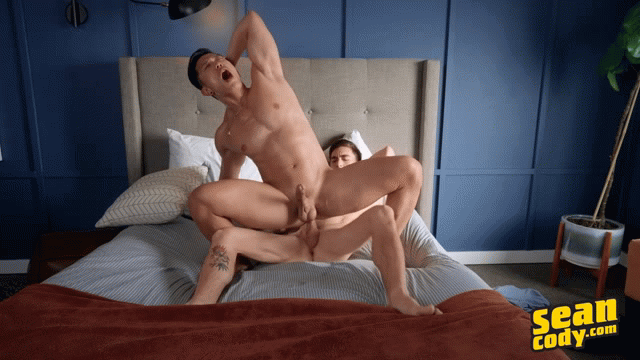 Dale's body in action is literally hypnotic, and this 36-minute scene will require no fast-forwarding. Also, Dale's loads could single-handedly save Sean Cody, because in the second half of the scene when he's topping, he pumps out this waterfall of cum while fucking Cody's ass: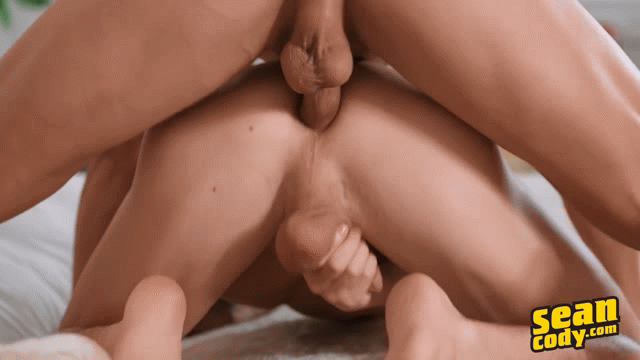 While I said above that this scene will require no fast-forwarding, it might require some rewinding and re-watching, because I think I've gone back and replayed that creampie 200 times. The highlights are endless in this duo, and you'll also want to watch Cody cum in Dale's ass, felch it out of his hole, and then snowball the load with Dale, as seen here:
Two beautiful men turning in two flawless performances have given Sean Cody their best duo of 2021 thus far. Now, all the studio has to do is make more scenes exactly like this, please.
A few more photos and the trailer below: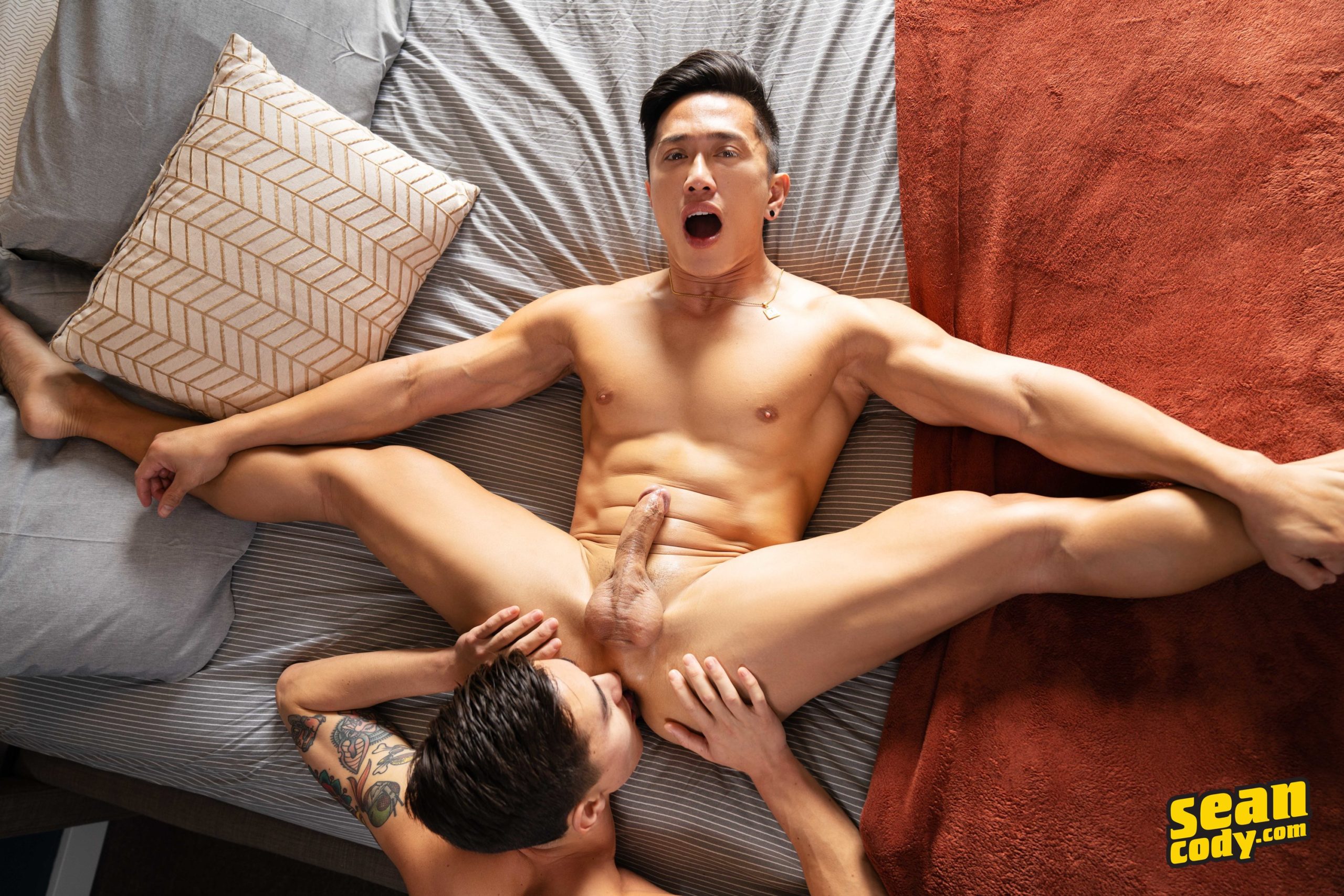 Trailer (watch full scene here):
[
Sean Cody: Cody Seiya And Dale Flip-Fuck Bareback
]