[UPDATED] Sean Cody's Randy Fucks Daniel Bareback In His First Bottoming Scene Since 2013
Note: This scene—featuring Daniel's first time being fucked in over four years—will be released on Black Friday (a little over 24 hours from now), but Str8Up has the preview trailer and photos below, and this post will be updated with a review after the scene's release.
Update: The scene is now live here, and there's a brief review below.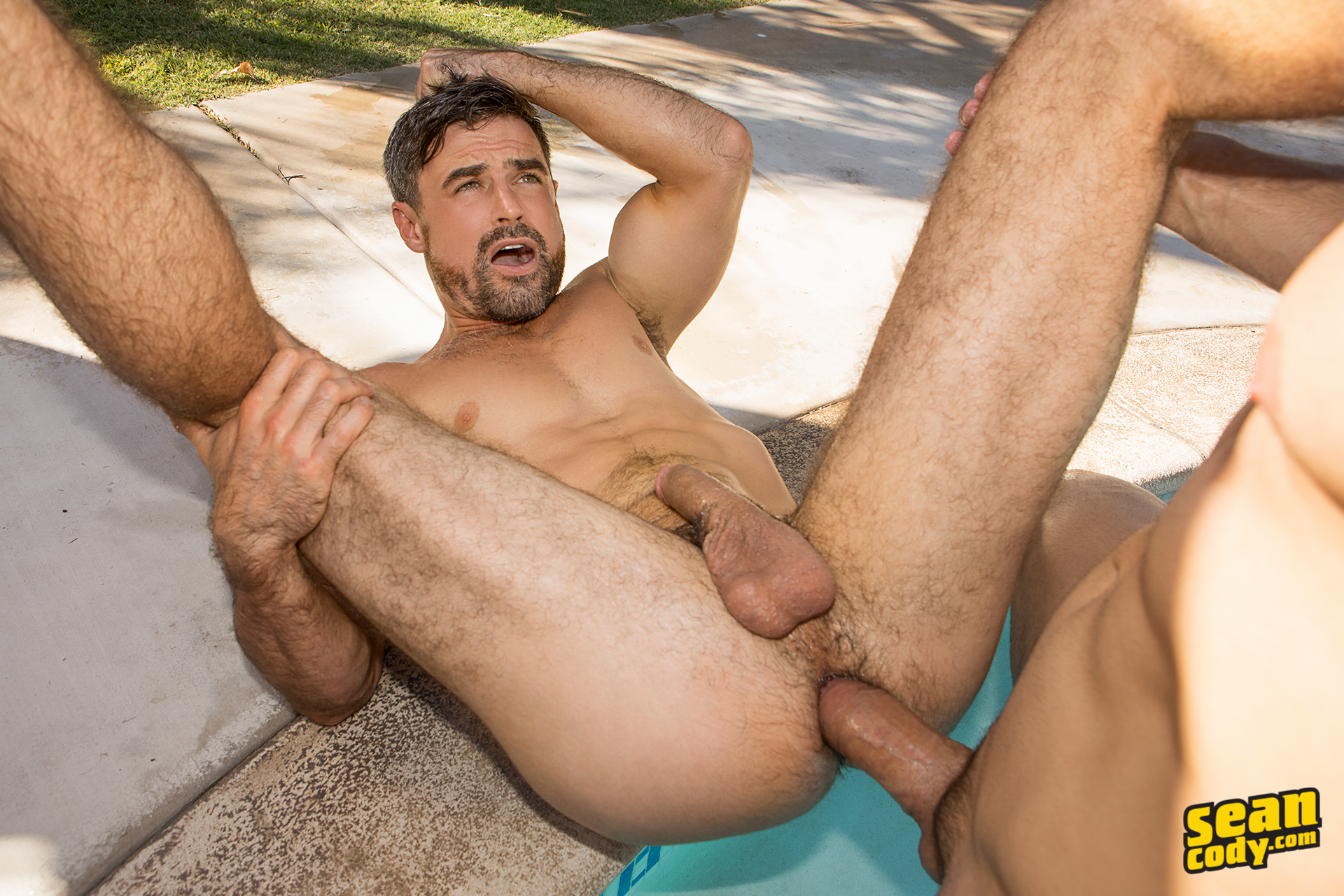 This is definitely not the normal Sean Cody house, and this looks like it was filmed at a rental house (or maybe an Airbnb) in Palm Springs, based on the mountains in the background of these photos.
Not sure how it's possible, but Randy's cock—which won the Str8UpGayPorn Award for Best Cock earlier this year—somehow looks bigger than it ever has before. Maybe some cocks can grow larger, even after you're well into your 20's?
Update: A few notes, now that I've watched the scene.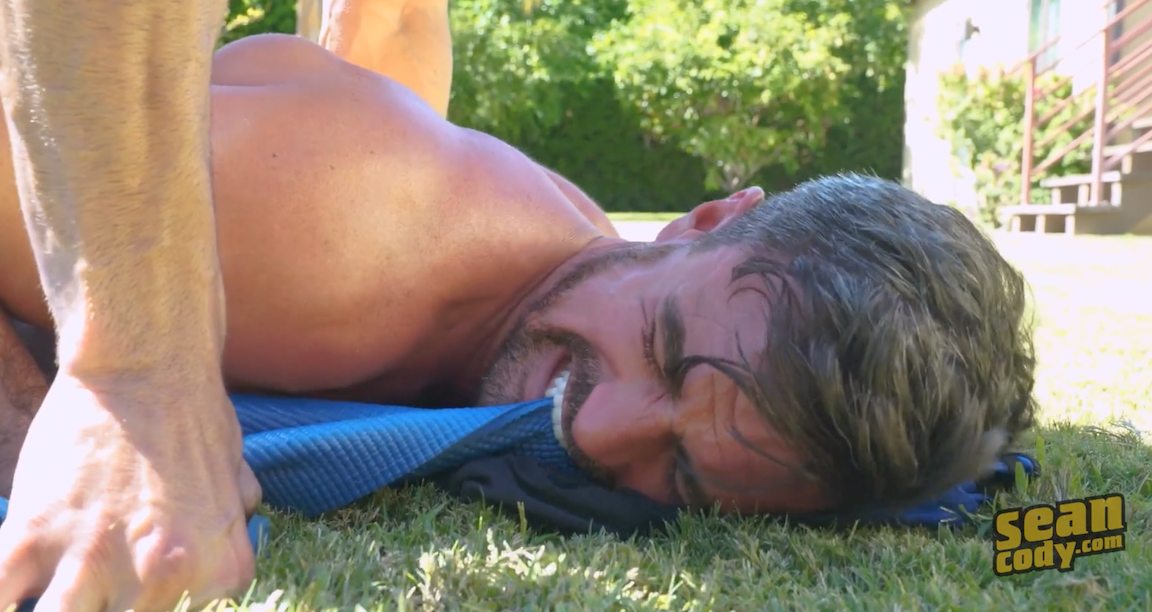 1. Most of the fuck positions are awkward. Daniel is hunched over on all fours for a long time in the beginning, and Randy's fucking is lackluster. Randy's best jackhammering comes once Daniel flattens out and is face down in the grass, but it's only for a couple minutes.
2. Randy is normally rock hard in his videos, but not today. He's about 50% hard for most the fucking, and he has to use his hand to keep his soft cock from folding in half and/or slipping out of Daniel's ass. Daniel is also only 50% hard for most of the scene, so unless you enjoy gay porn scenes where both the performers have limp dicks while they're fucking, this is not good:
3. The final fuck position during the second half of the scene is the best, with Randy (finally fully erect) seated and Daniel bouncing up and down on him. Although, while Randy is hard, Daniel is clearly not, and he uses his hand to hold his soft cock and balls in place: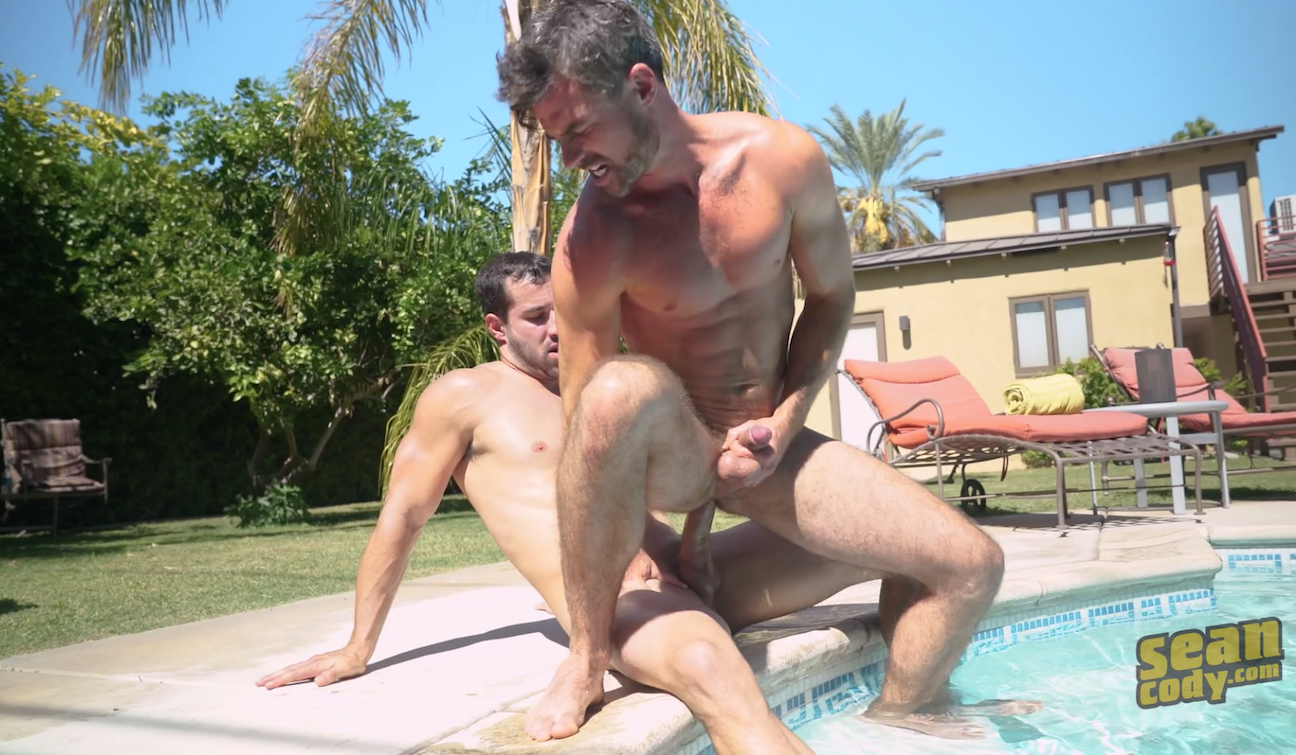 4. All four of the cum shots are average, at best. And, the picture quality is totally blurry on the fourth one: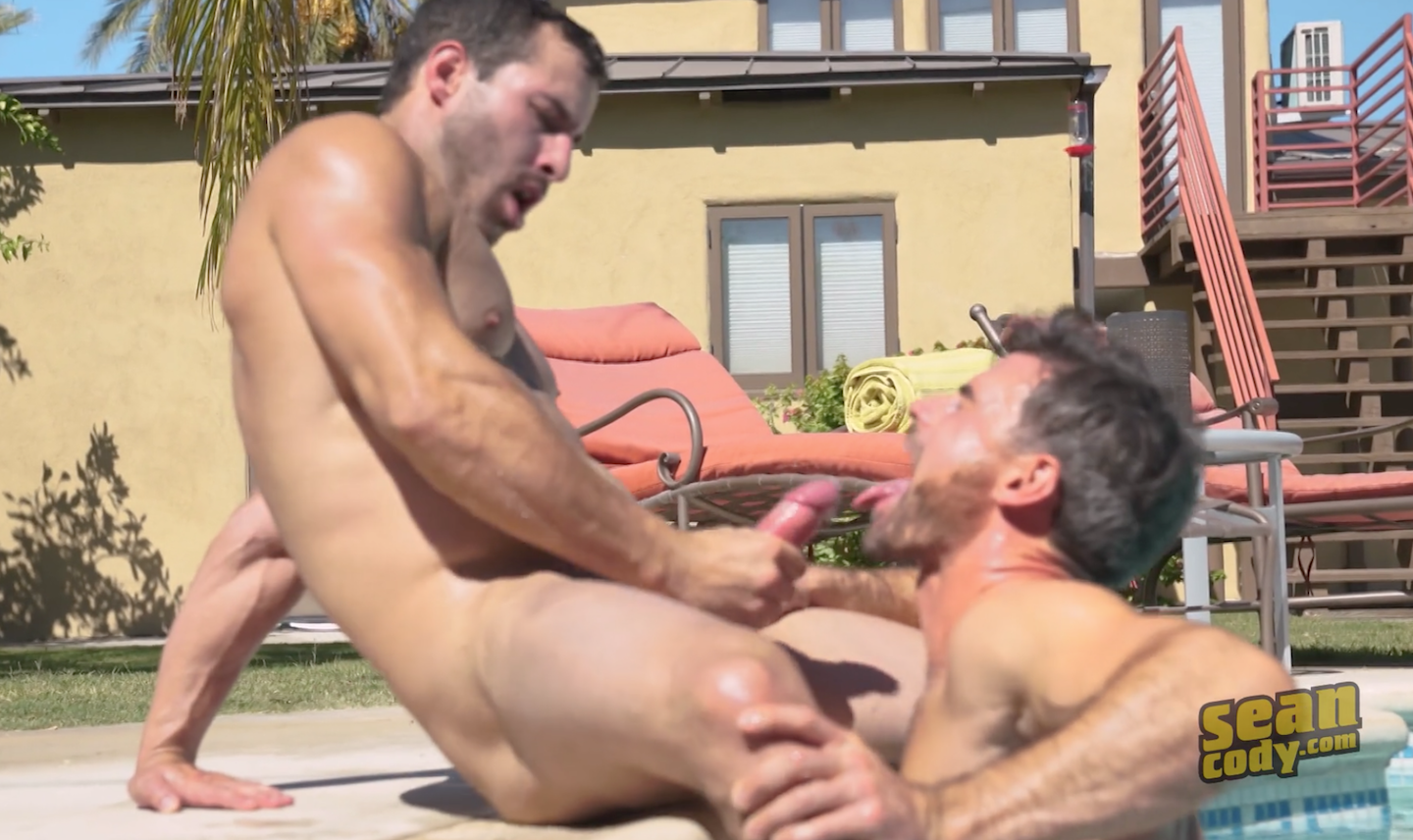 5. Other than that blurry fourth cum shot, the video quality for the rest of the scene was actually great, and the production crew did produce a gorgeous looking scene.
Considering these are two outstanding performers who've already proven their excellent skills in past scenes (Randy topping Curtis; Daniel bottoming for Cameron), this is a major disappointment. It's actually boring, tbh. But, it's not horrible, so if I had to give it a grade, I'd say it's a C+. Maybe they should've filmed indoors, instead of on the grass and then on the hard cement.
Trailer (watch full scene here):
[
Sean Cody: Randy Fucks Daniel Bareback
]