David & Tanner's Bareback Reunion Features HOW MANY Cum Shots?!
If you think you've seen this one before, think again. Yes, David and Tanner were both in Sean Cody's 6-man bareback Mountain Getaway last year, and even though everyone topped and bottomed in that scene, David and Tanner never actually had anal sex with each other during the course of the infamous orgy. Today, finally, they are, and it's Sean Cody's longest, most exhaustive, cum-drenched flip-fuck of the year.
First, David fucks Tanner.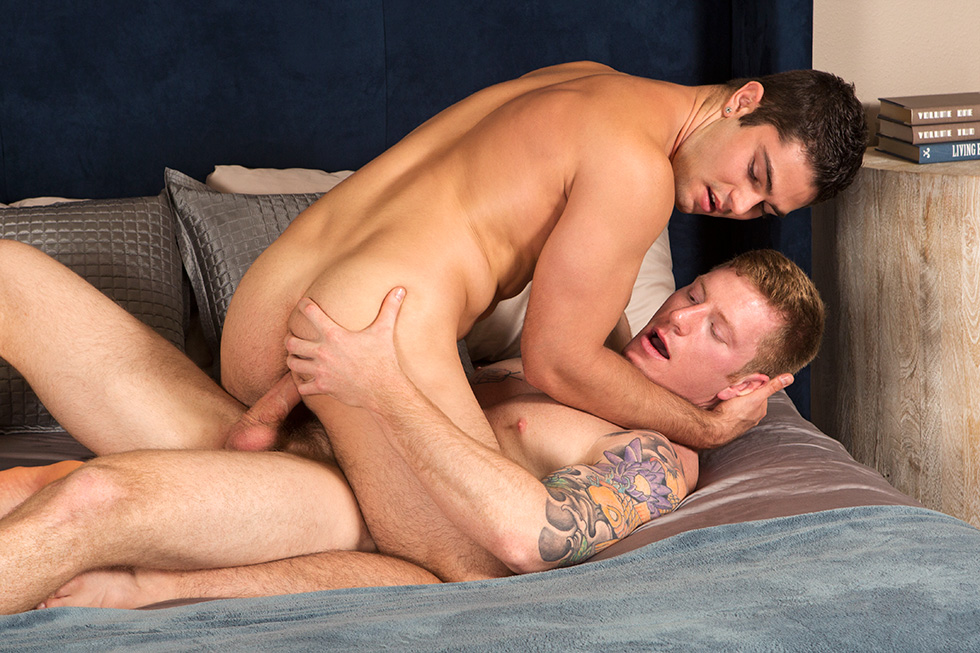 Then, Tanner fucks David:
After fucking the cum out of David, Tanner cums in David's mouth…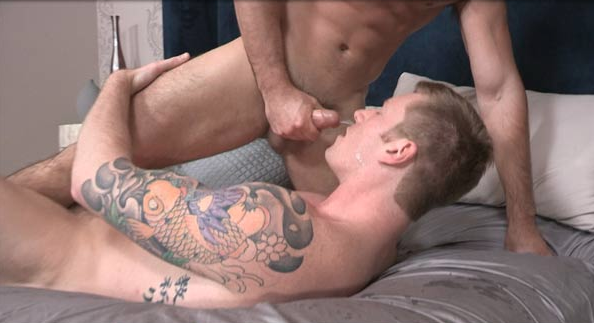 …and helps him clean it up, of course.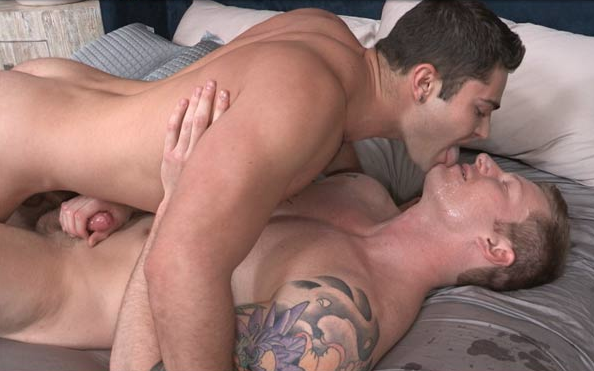 Then, David and Tanner take turns fucking each other bareback some more while hanging upside down off the bed: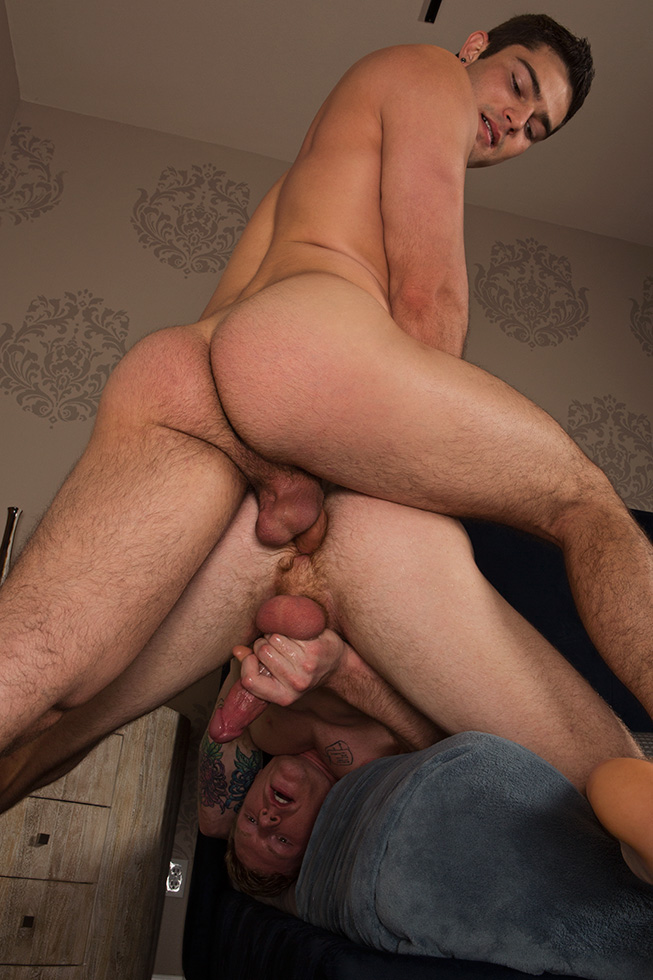 Then, while fucking him bareback upside down, David milks a load out of Tanner, which naturally shoots right into Tanner's own mouth: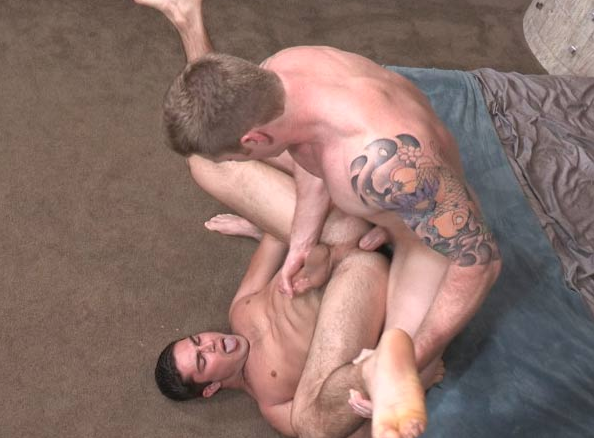 David's not done yet. The beefy former Marine finishes off Tanner by dumping his own load straight into Tanner's bubble butt: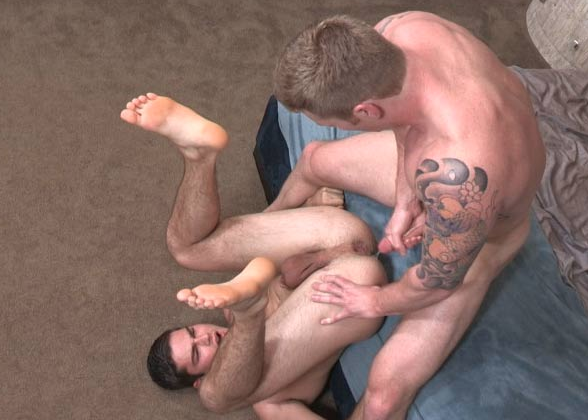 Oh, did you think they were done? LOL, they're not.
David and Tanner fuck some more, and then join each other side-by-side on the bed to stroke their cocks. And then, yep, they each cum again. Please note David's geyser (and this is after already cumming twice earlier??!). Does Sean Cody pay them by the scene, by the hour, or by the load?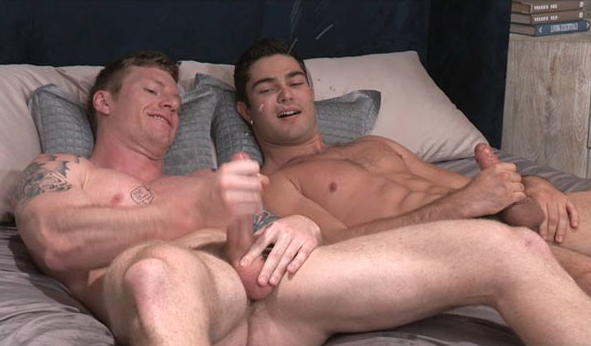 I've never been good at math, but that's three cum shots each. 3 +3 = 6. Therefore, there are SIX cum shots in David and Tanner's Sean Cody reunion. Good luck making it through the first two without busting at least one nut of your own.
Trailer (watch in full here):
[

Sean Cody: David & Tanner Bareback Flip-Fuck

]