Don't Try This At Home: Sean Cody's "Mountain Getaway" Tops Consecutively Dump Raw Loads Into Gangbang Bottom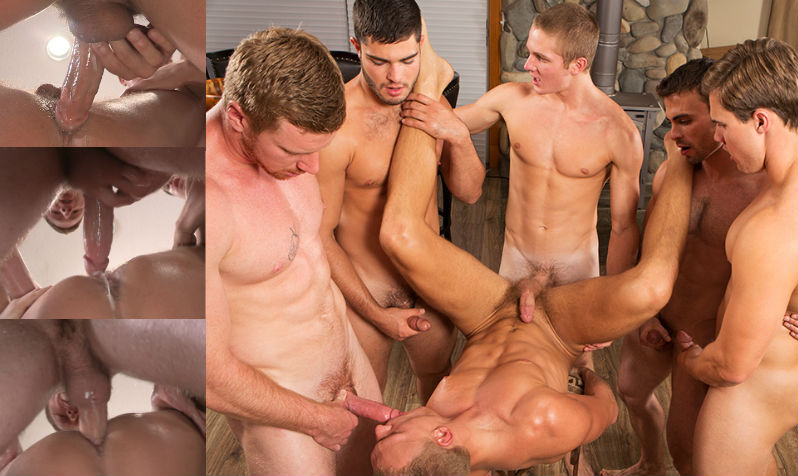 Perhaps I spoke too soon when I labeled Sean Cody's "Mountain Getaway" a snoozefest, because this final installment ("Mountain Getaway: Day 4") makes up for everything boring and bland about "Mountain Getaway: Days 1-3." The Day 4 fuckfest, released last night, brings back everyone for one insane bareback orgy, and it is in fact so good, I'm willing to call it the best thing Sean Cody has done all year.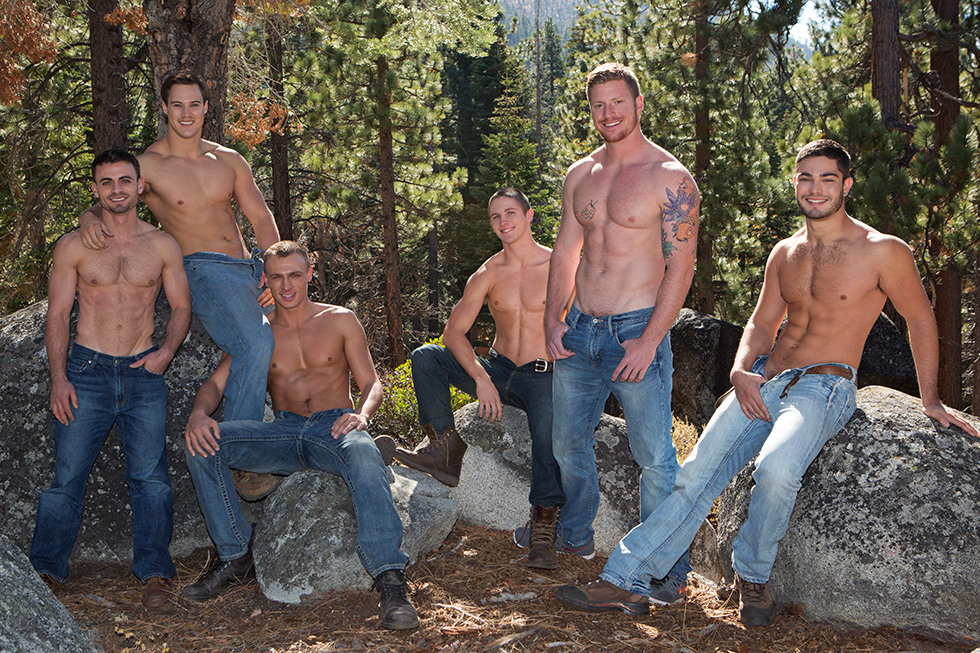 While none of the six models—from left to right: Andy, Coleman, Bryce, Noel, David, Tanner—are as iconic or as legendary as, say, Jess, Calvin, Jake, Jarek, Ethan, and Jamie (OMG, can you imagine that 6-way fuckfest?), what these men do in this 6-way fuckfest, particularly in the last 10 minutes, is beyond anything Sean Cody has ever filmed before.
Even before those last epic 10 minutes, there's a lot to appreciate. For starters, everyone tops and bottoms in a variety of positions (side by side on the couch, on their backs on the coffee table, on a kitchen counter), and no one is afraid to take sloppy seconds (or thirds). My only complaint is that the tops swap holes so often and so politely ("Hey bro, you want in here next?" "Get in there, big guy!"), and they could've been a little more mean about it. Who knew bareback cum pigs had such nice manners?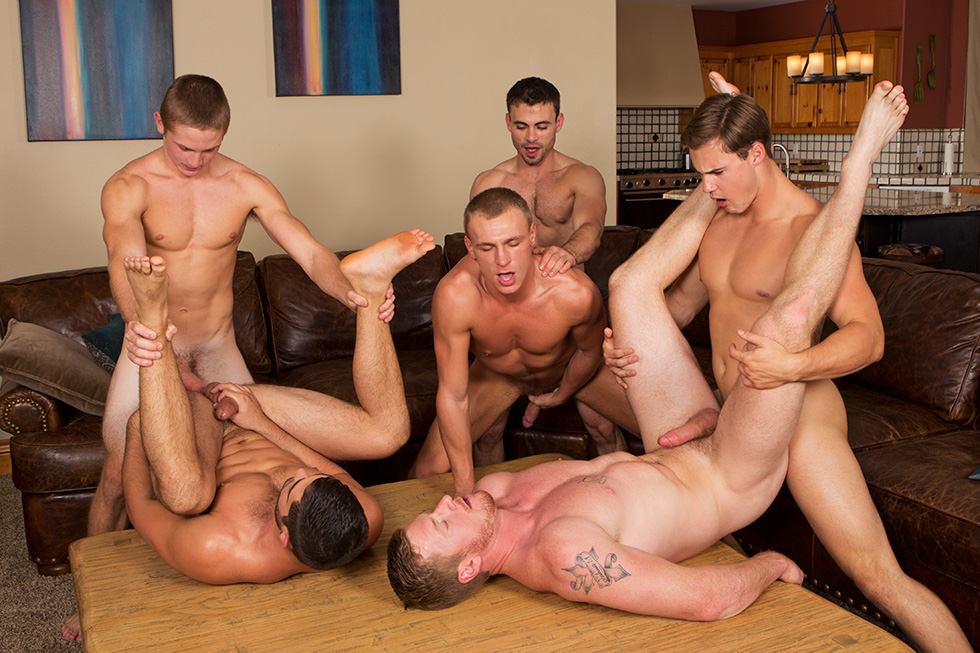 But back to those last 10 minutes…
Without giving too much away, let's just say that one of them (spoiler alert: it's Bryce) redefines the term "pass around party bottom" to such an extent that every other previous pass around party bottom's party will look like a funeral in comparison.
If you like watching five tops take turns obliterating a blond bottom's asshole before consecutively pumping and dumping their raw loads directly inside him one after another after another after another after another, Sean Cody's "Mountain Getaway: Day 4" is PROBABLY a movie you will want to watch.
[Sean Cody: "Mountain Getaway Day 4"]