[UPDATED] Sean Cody's Deacon Fucked Bareback By Daniel, Sean, And Jackson In "Deacon's Bareback Gangbang"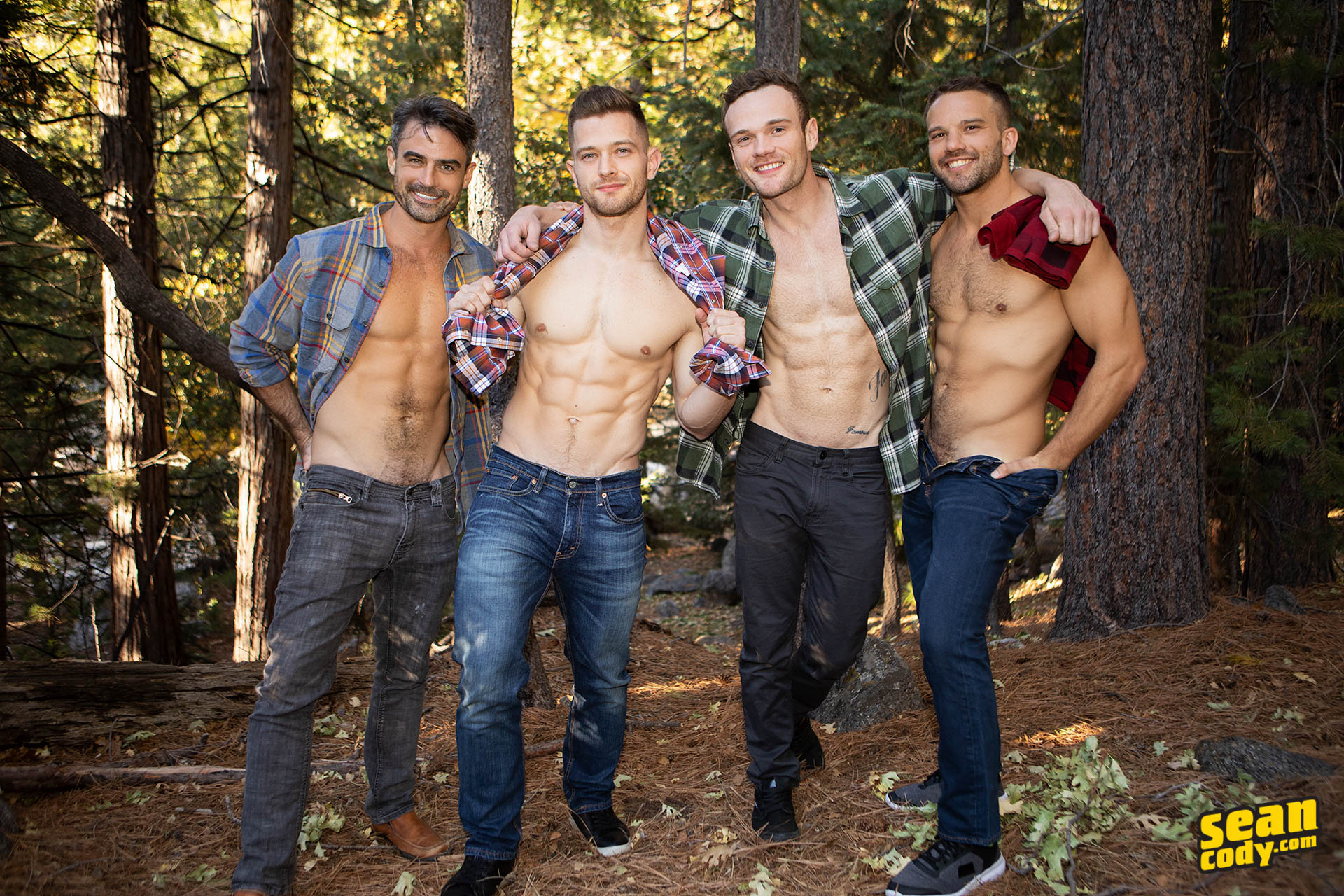 You'd have to go back to 2013's "Bareback Fuckfest" starring Jarek, Dennis, Liev, and Taylor for the last truly epic Sean Cody fourgy, so did Sean Cody finally produce another great one today? In "Deacon's Bareback Gangbang," Sean Cody's Deacon gets gangbanged bareback (obviously) by horse-hung Sean, noisy daddy Daniel, and hunky newcomer Jackson. Here's the preview, and I'll update this post tonight after the scene goes live here.
Not sure why Sean is getting fucked if this is called "Deacon's Gangbang," and Sean Cody's recent track record with outdoor fucking is abysmal, at best. But, I'll wait to watch the full scene before I judge. Let's hope Sean Cody didn't produce another flop.
This photo looks like something you'd see on Sean Cody sister studio Men.com. Ugh: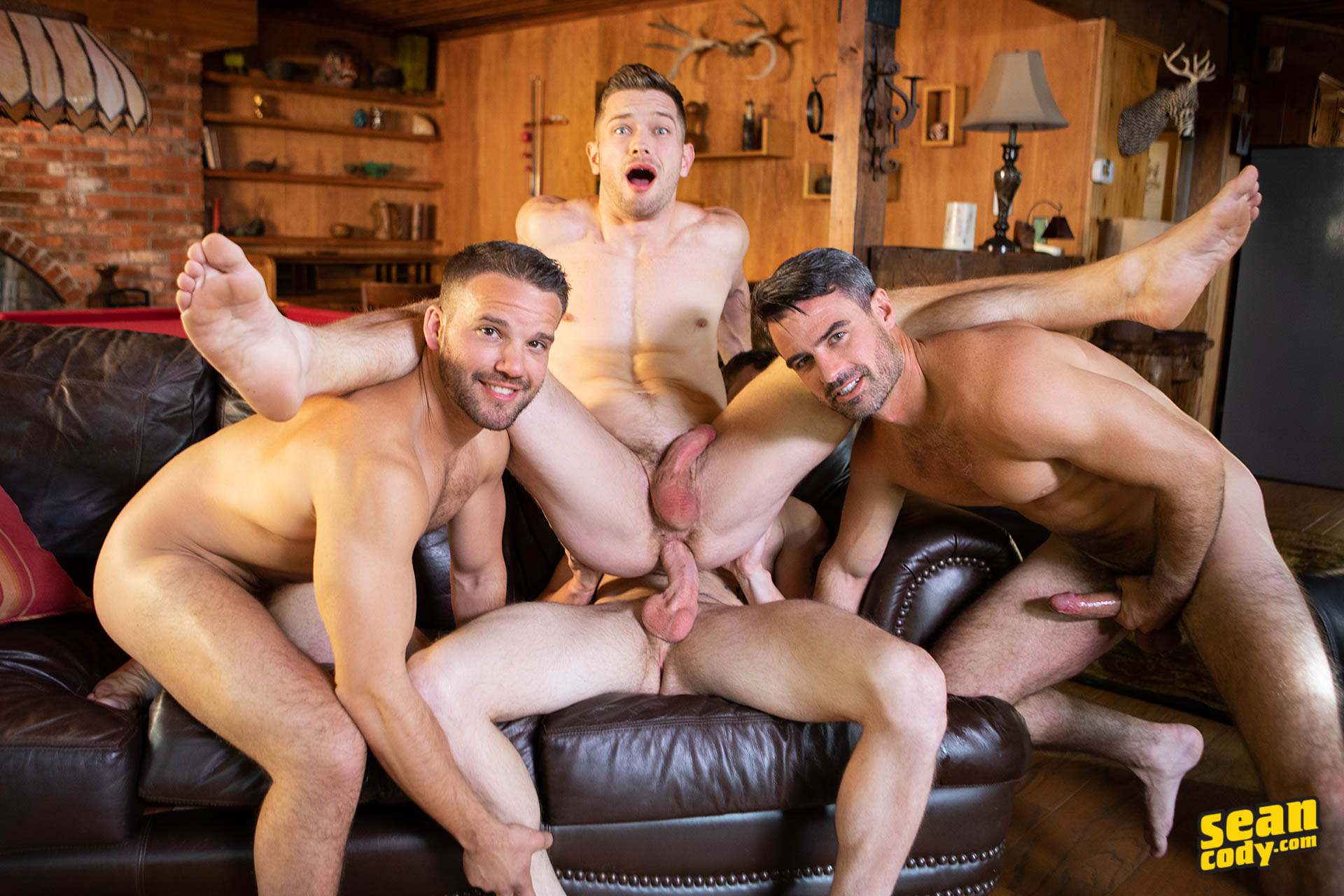 If this is any good, this will be Sean Cody's best fourgy scene in over five years. Judging by the corny and completely unsexy trailer, I'm lowering my expectations, and this is not what I expected to see for a scene called "Deacon's Bareback Gangbang."
UPDATE:
Surprisingly, this is actually even more boring than I thought it'd be. Deacon might get fucked by all three guys, but this is not a gangbang at all. There's no sexual chemistry between the guys, and it's just a bunch of bland fucking that all blends together. In short: This is a total waste of time.
And, the video is 56 minutes long, but the fucking ends at the 35-minute mark. The remaining 21(!) minutes is pointless behind the scenes footage, which includes some completely random and completely senseless ass eating in a hot tub, where no one cums. Then, if anyone is still awake at the 50-minute mark, they go outside to spend five minutes eating raw hot dogs and squirting each other with mustard, I shit you not. This is one of Sean Cody's worst scenes of all time, and it almost makes Brandon's bottoming debut seem interesting.
Trailer (watch full scene here):
[
Sean Cody: Deacon Fucked Bareback By Sean, Jackson, And Daniel
]