Theo Brady Replaces Sean Cody's Archie In Deepfake Video Created To Seduce Sean Cody's Jax
At this point, Sean Cody Men isn't even attempting to act like the two studios aren't fully merged. In today's Sean Cody Men scene, an extremely horny Theo Brady attempts to seduce his roommate Jax (from Sean Cody) by using a face swap app to put his face onto Archie's in the award-winning Sean Cody scene, "Jax Fucks Archie."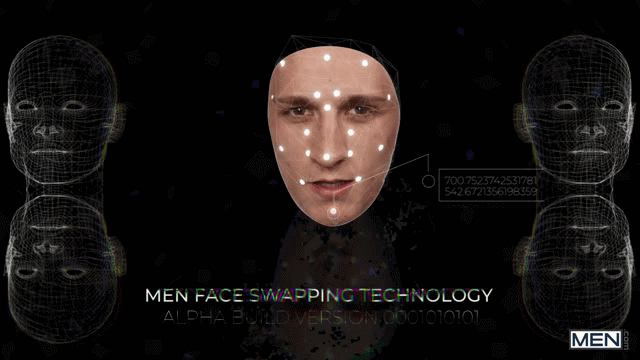 The app (which isn't really an app, but rather an editor at Sean Cody Men tweaking their videos) morphs and distorts Theo/Archie's faces so much, this goes from being amusing to being creepy in a few seconds. No wonder there's been so much talk about making deepfake videos like this illegal. Yikes…
So, let me get this straight. Sean Cody Men editors are able to create janky technical stunts like this using old Sean Cody videos, and yet these same editors still haven't been able to re-upload any of the 2000+ Sean Cody videos they removed from their site last year? Wonderful use of your time, guys.
(ICYMI: The real "Jax Fucks Archie" scene, which won Scene Of The Year at the last Str8Up awards, is here.)
The good news is, Theo's efforts pay off. After watching the deepfake video, Jax is convinced that he should fuck Theo, and so that's exactly what he does.
While the sex in this scene is great, the filming could've been better, as the camera is either way too far away or way too close up. Luckily, these two are so hot together, a blind monkey could be filming this and it would still be watchable.
The main highlight comes at the end, when Jax pumps an internal load into Theo's ass while he's fucking him. A glimpse of the creampie: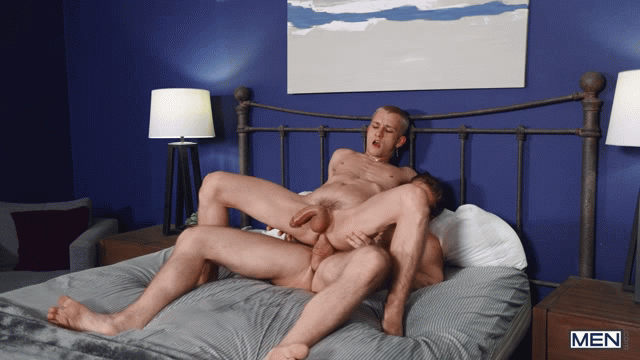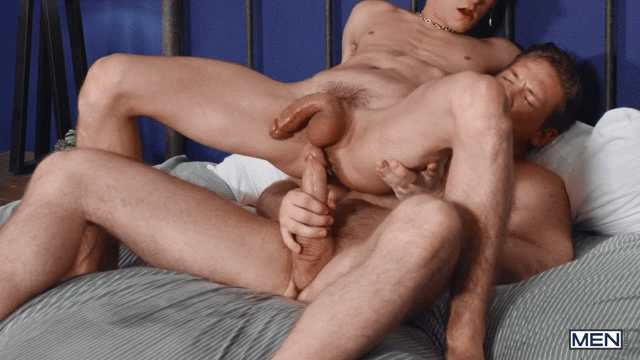 Trailer (watch full scene here):
[
Sean Cody Men: Jax Fucks Theo Brady Bareback
]