Sean Cody Model JC Makes NakedSword Debut Being Fucked Bareback And Upside Down In "Worship Me"
If you liked him on Sean Cody, you'll be happy to see gay porn star JC making his debut on NakedSword today, and he's being welcomed by fat-cocked top-only performer Cade Maddox. They are obviously extremely hot together, but this corny movie poster completely distracts from their hotness, and I have no idea what I'm supposed to be looking at:
What would be wrong with just a picture of two shirtless hunks above the movie title? Instead, they're standing above some clouds? With pillars? Under pink and blue stained glass golden arches? Are they supposed to be in heaven? A gay McDonald's? Maybe a church? Well, no, the press release boasts that this was shot "on location in Big Bear," which isn't exactly a flex, as Big Bear is in the white-trash armpit of California's MAGA San Bernardino County (why not just lie and say Aspen?). And yet, the sex was filmed on a bed in an Airbnb (you can see the wooden cabin wall behind the fake golden arches), so this could've just as easily been made in NakedSword's Las Vegas warehouse.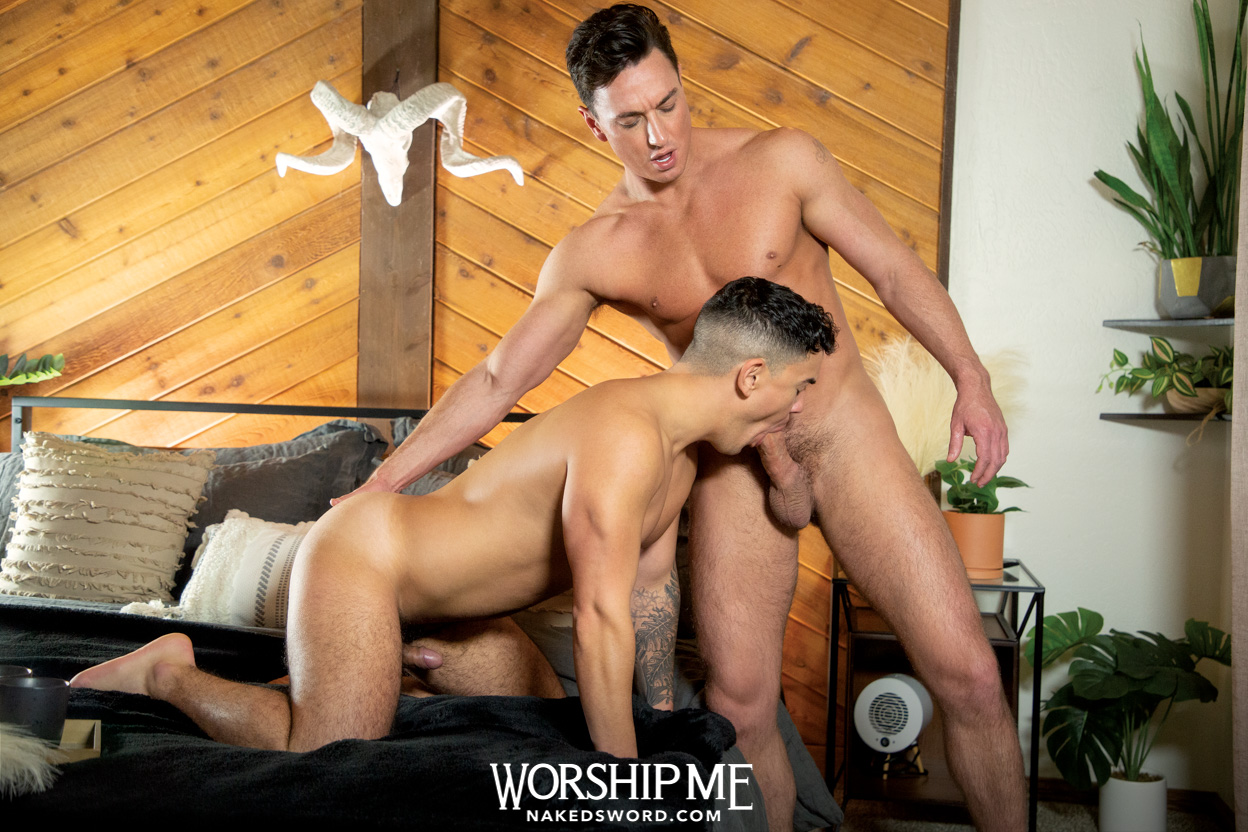 Thankfully, the actual scene is good and there are no weird Big Bear LGBT McDonald's churches involved, so that's enough complaining from me. Here's the duo fucking bareback in "Worship Me," in which JC does in fact worship every inch of Cade Maddox's muscular body, and you can see Cade showing off the teeth he got in Turkey. Sweet: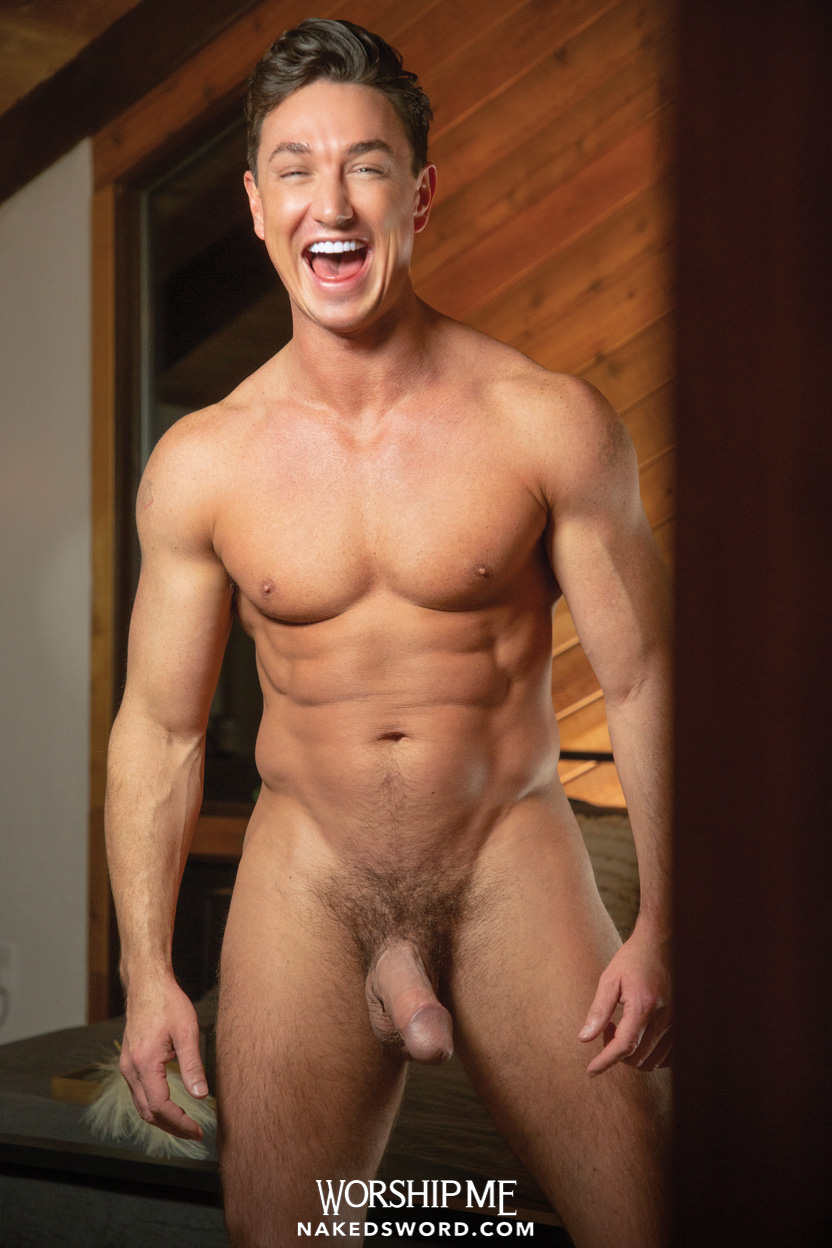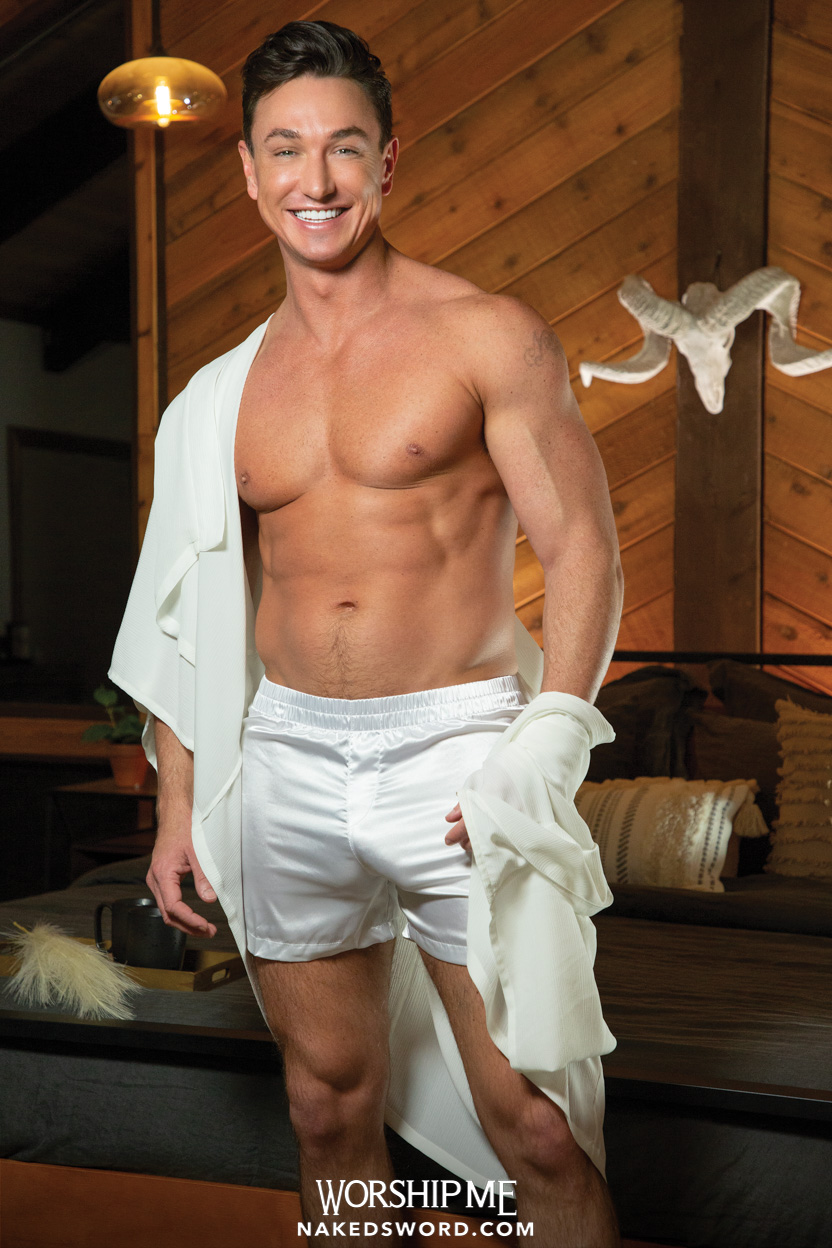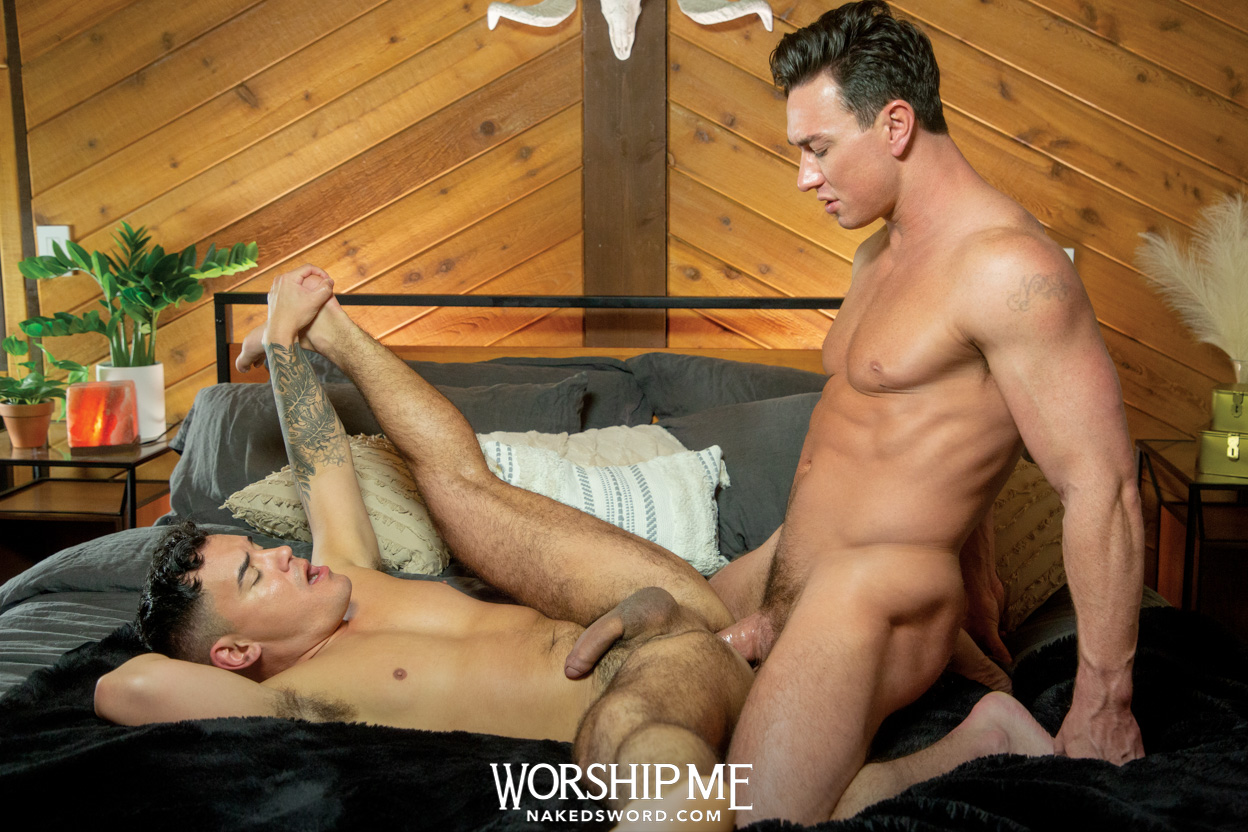 Trailer (watch full scene here):
[
NakedSword: Cade Maddox Fucks JC Bareback
]