WATCH: Sean Cody's Jess Fucks Manny Bareback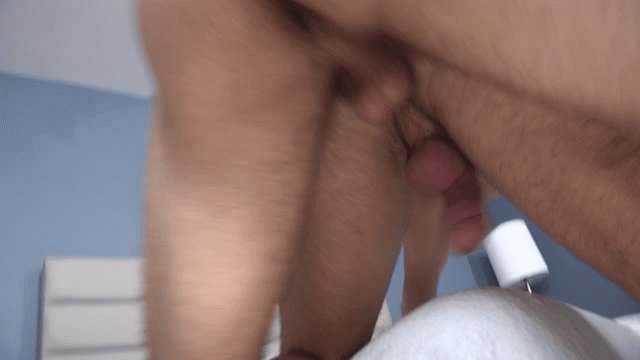 This is a sneak peek at tonight's Sean Cody update, which goes live in a few hours. In this bareback update, fan-favorite and horse-hung Jess will be fucking Manny bareback.
[Added: The scene is now live, and it's average. Not bad, not great. Main problem, as usual, is how the fucking is filmed, and it's not good. Several minutes are spent filming the guys from several feet away (off to the side or way behind them), so you see no penetration or dick/ass. Simply put, Sean Cody just doesn't shoot scenes the way they used to, and you'll end up fast forwarding through almost the whole thing. Jess cums three times. Two are after he's pulled out, and the cum ends up on Manny's ass, then slightly pushed back in. The third cum shot is Jess blowing inside Manny's mouth while Manny is sucking him off.]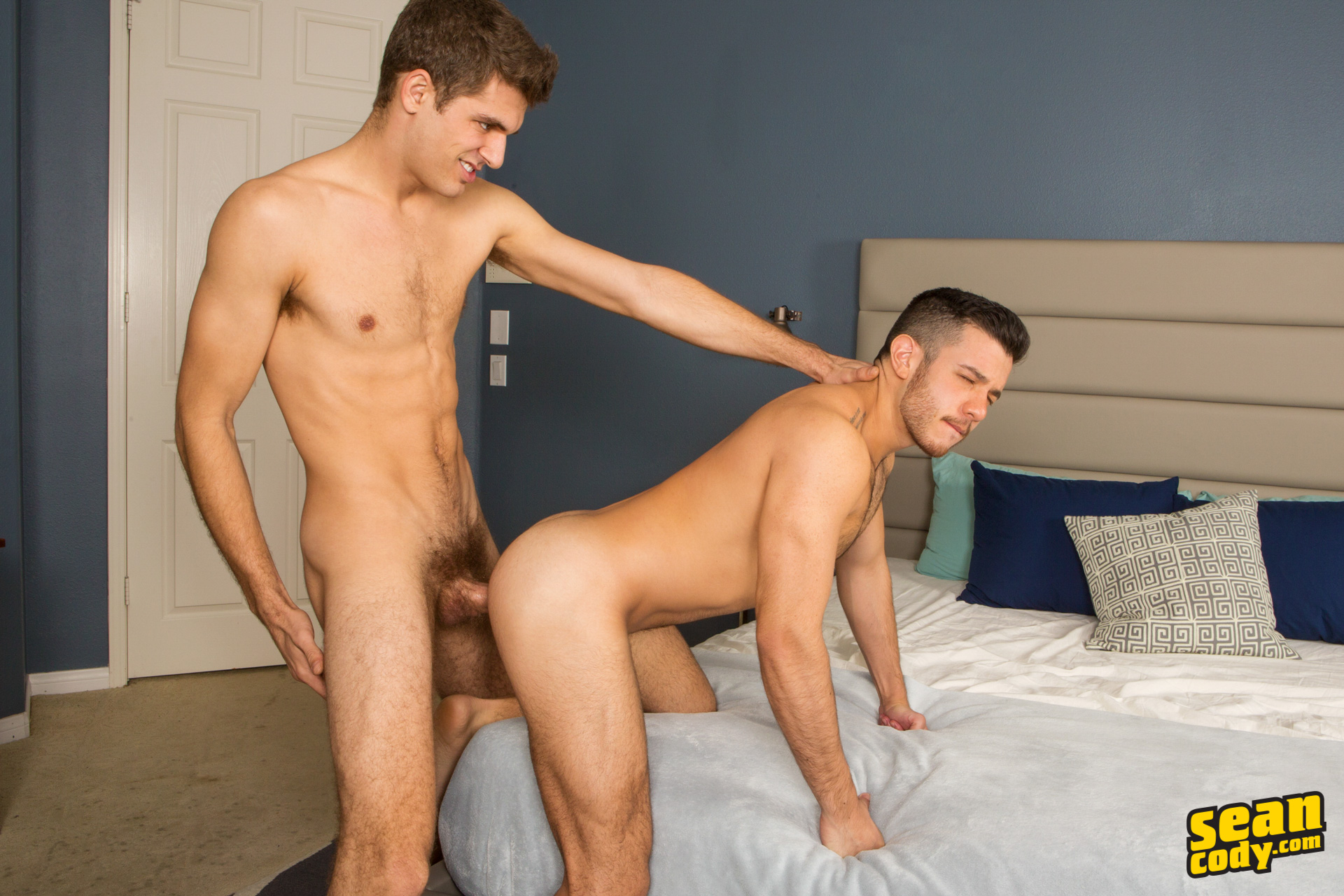 As noted a few months ago, Manny is the luckiest Sean Cody model of 2016, and with the addition of Jess, he has now taken all the largest cocks and all the A-list loads from the studio's most popular models.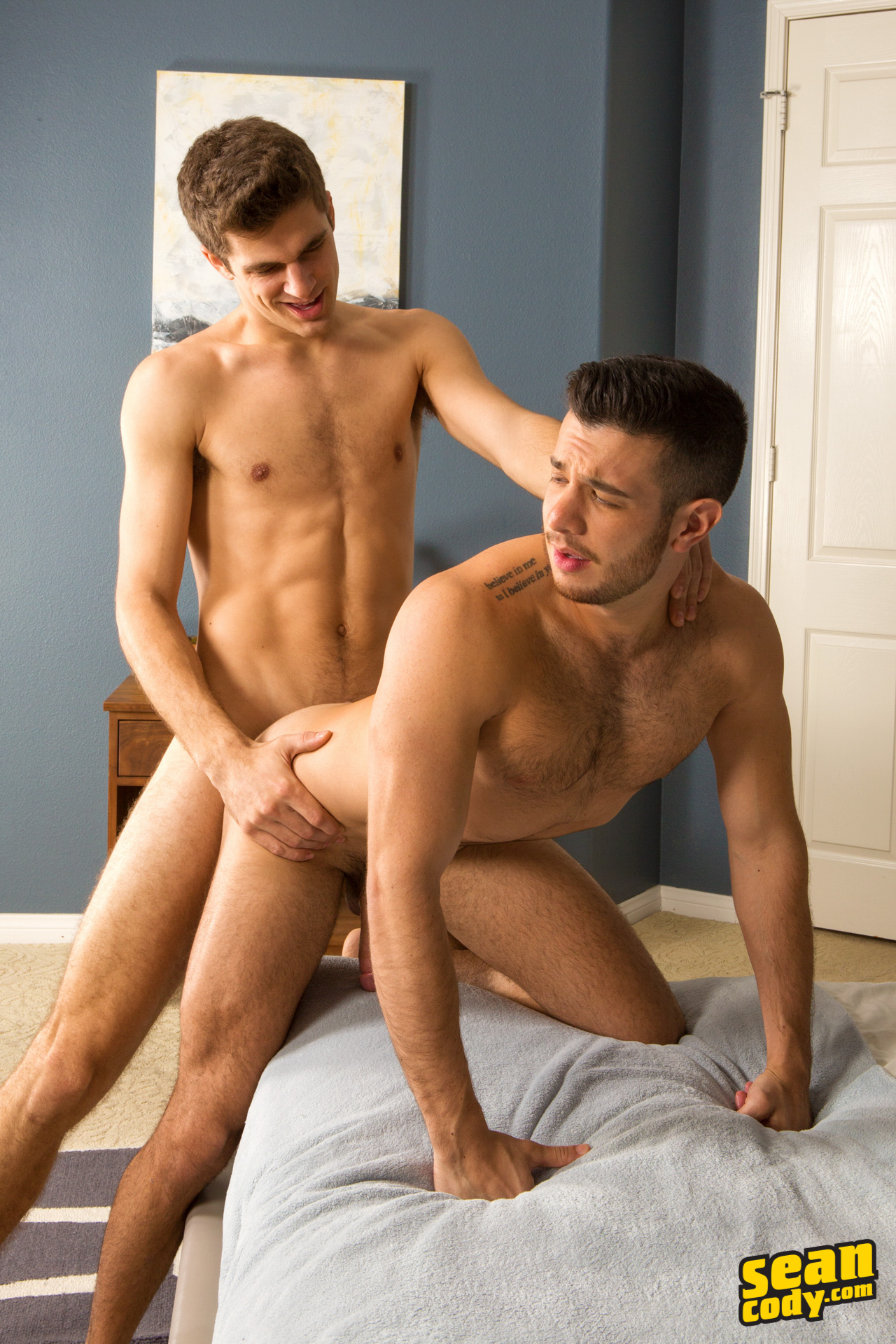 In less than 10 months, Manny's now been creampied by Jack, Randy, Daniel, Brandon, Sean, Landon, Brodie, and Tanner. While the trailer below doesn't show whether or not Jess creampies Manny, I'm going to assume that at least one of Jess's loads ends up being shot in Manny's ass, given how often Jess accidentally and uncontrollably creampies people.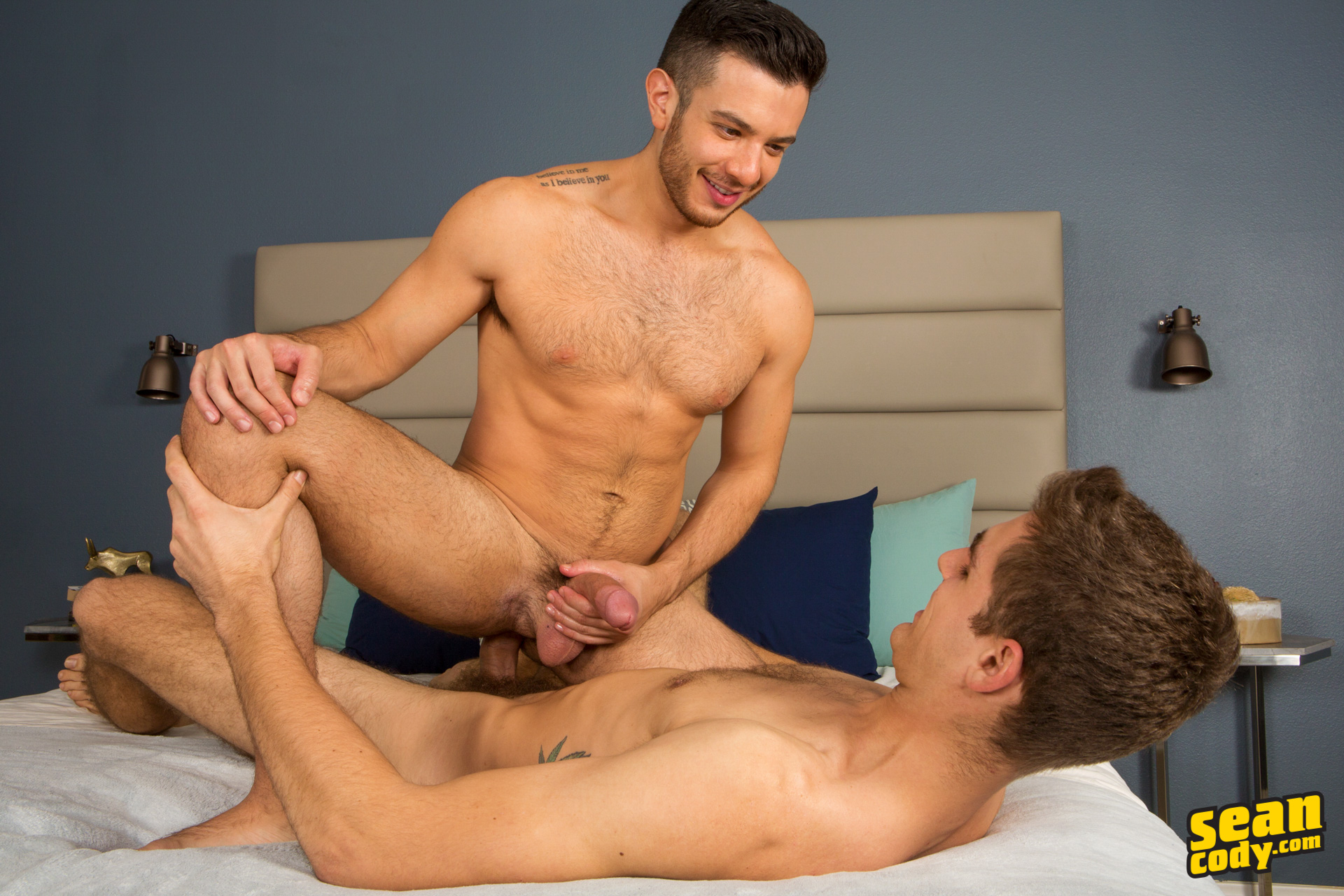 As you can see, the photos they took for this scene are not good, and they don't really show us anything hot. What, exactly, is the point of a photo like this: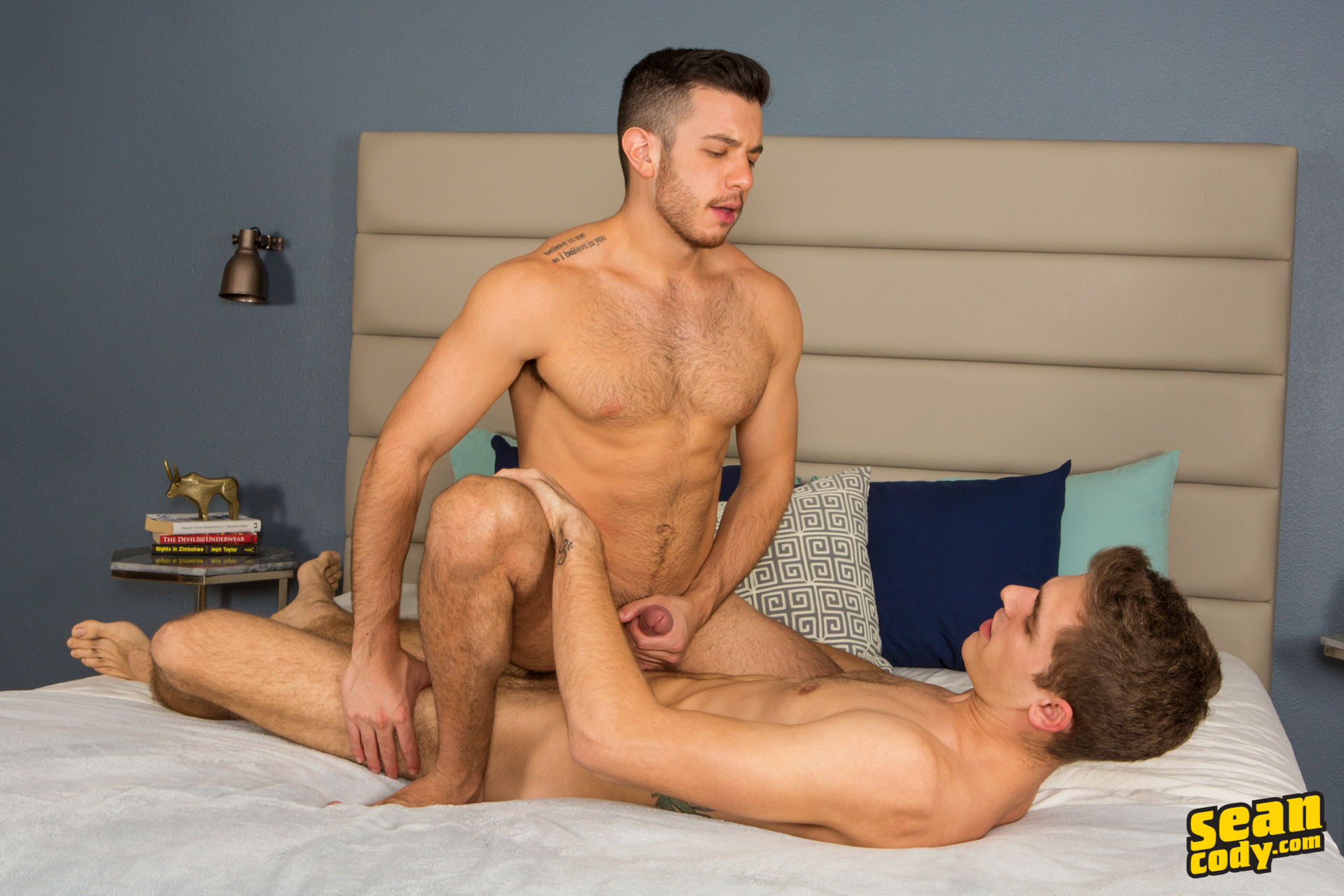 The trailer doesn't show much of anything either. I hope that's not a sign of what to expect from the actual scene. Keep your fingers crossed that this one turns out OK…
Trailer (watch full scene here):
[
Sean Cody: Jess Fucks Manny Bareback
]