[UPDATED] Sean Cody's Cum-Challenged Gino Is Back To Fuck Again—Will He Be Able To Cum This Time?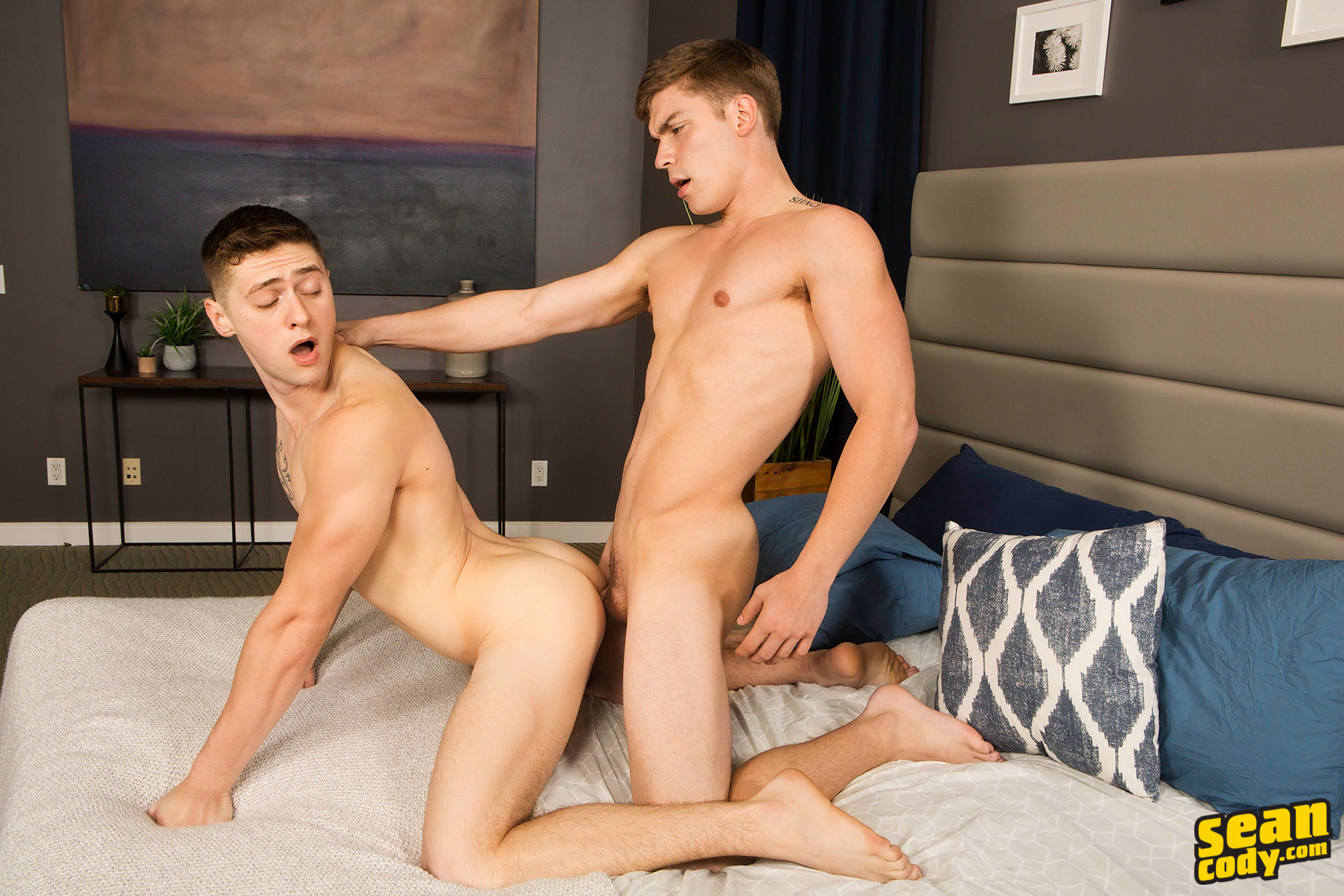 This post has been updated below.
Sean Cody's Gino did not cum during his first sex scene with Blake, released last month, and if you're a fan of gay porn without cum shots, you're in luck! Sean Cody has brought the cum-challenged top back to fuck again tonight.
Why a top who can't (won't?) cum during his sex scenes was asked back by Sean Cody is beyond comprehension, but that's what the studio has done.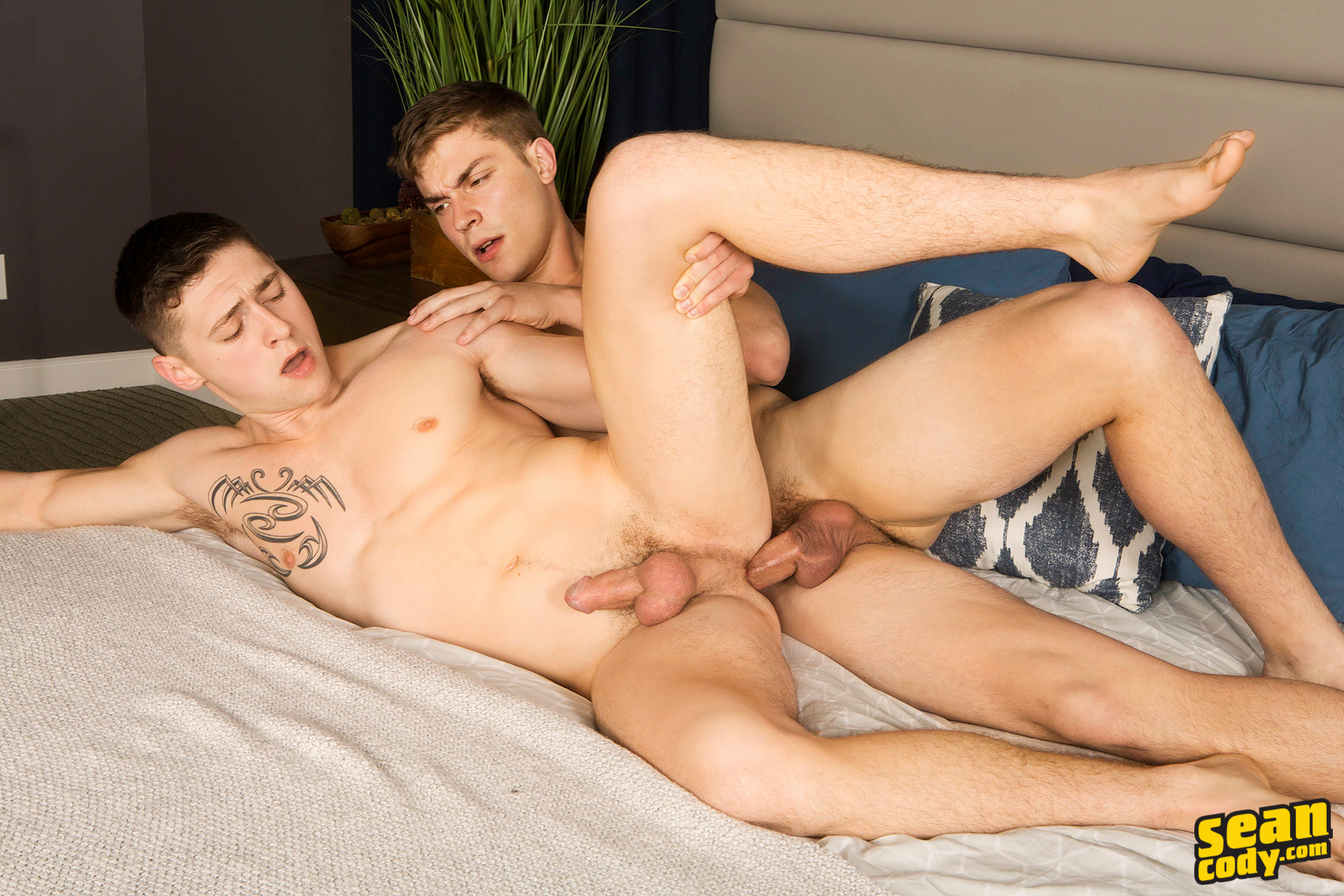 Gino's bottom tonight is Lane. Will Lane have better luck making Gino cum than Blake did? Will the director be able to properly shoot the scene, to ensure that Gino does in fact cum? We'll find out tonight when the scene goes live here.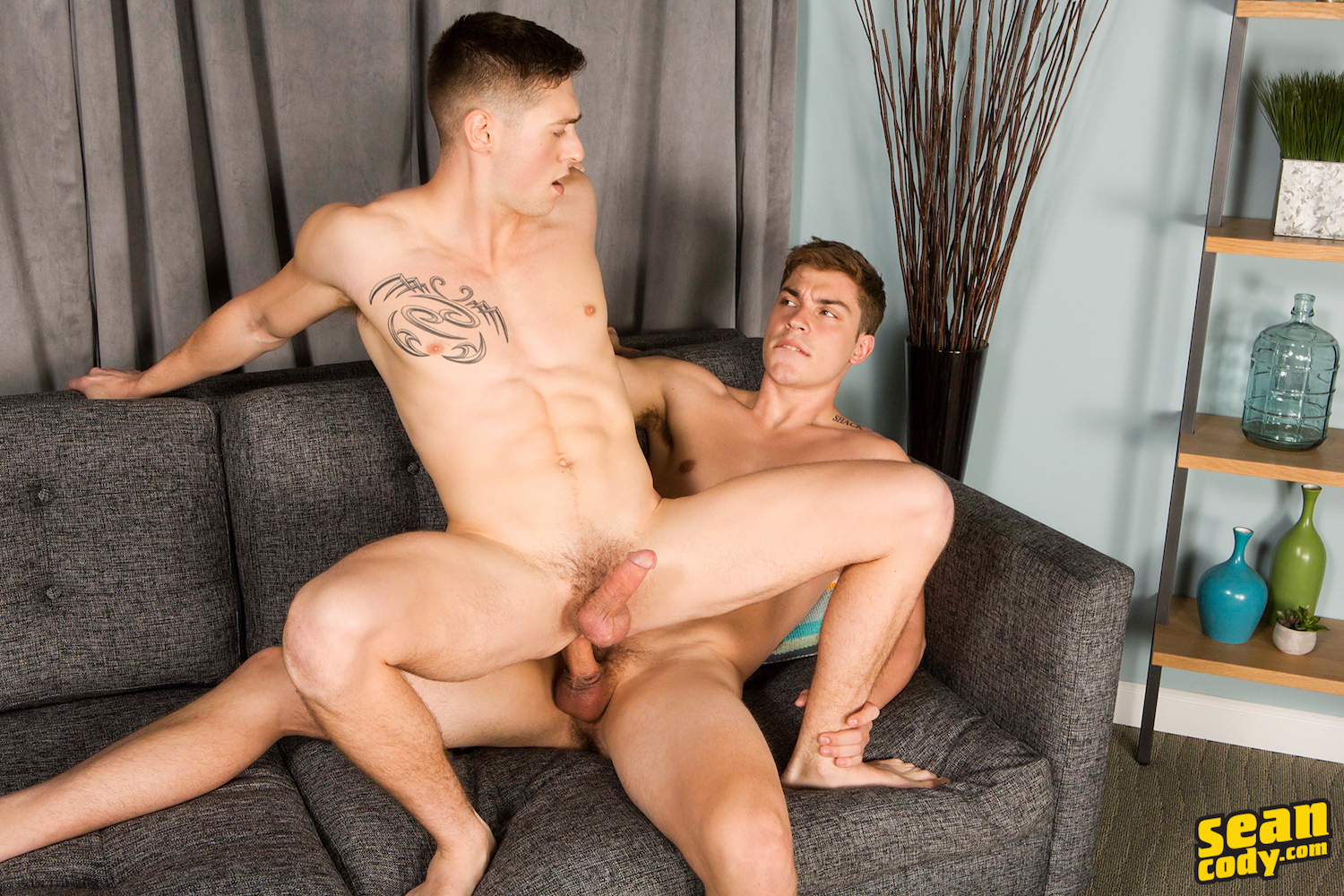 My best guess is that Gino will in fact cum tonight, because I can't see Sean Cody releasing another failed scene without cum shots. But, you never know—the studio has been full of surprises this past year!
Update: Not again! Yep, it happened again. Unbelievable. Sean Cody and Gino have fucked us again (and not in the good way), because Gino only cums once in this scene. His first and only load comes during the scene's first half, when he pulls out of Lane and shoots a small load on his own abs. During the scene's second part, Lane shoots his second load, and Gino's second load is an alleged internal cum shot. But when Gino pulls out of Lane, there isn't a single drop of cum to be seen anywhere near his cock or near Lane's ass. So, it's another fake/invisible load, just like in his first scene. If Gino did in fact shoot an internal load that just magically disappeared inside of Lane's asshole, this is still a failure on the part of the production crew for making and releasing another scene without a visible cum shot, from the same model! In short, this is bad, and it's another Sean Cody scene that never should have even been released. Also: Lane has a very cocky attitude that I don't recall him having before, with almost Daniel-esque annoyance. Hard pass on all of this.
Trailer (watch full scene here):
[
Sean Cody: Gino Fucks Lane Bareback
]