[Updated] Sean Cody's Noel And Curtis Fuck Each Other Bareback Simultaneously!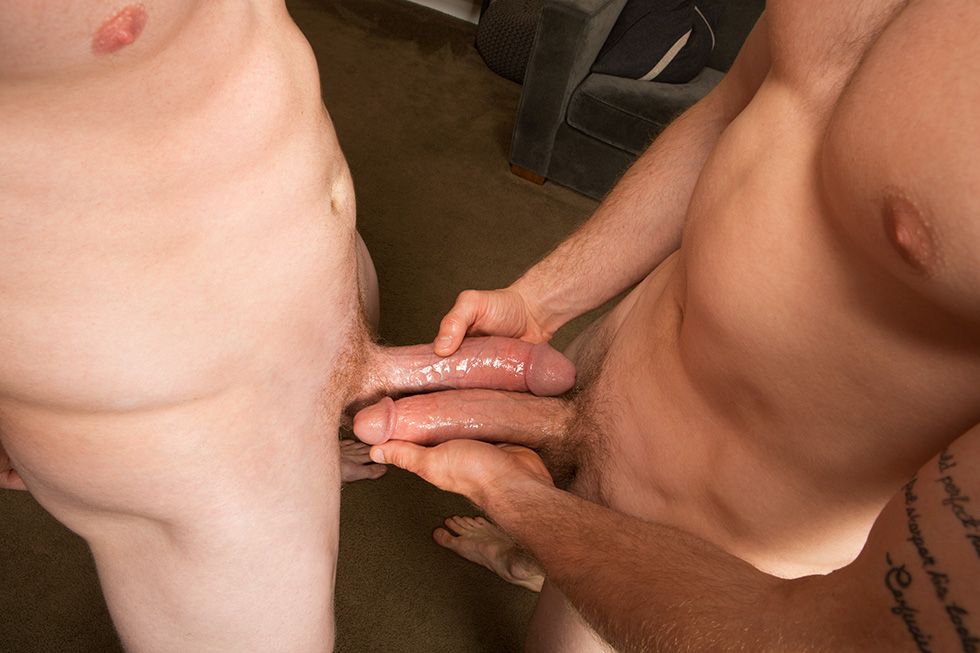 [6/5/15: Updated with trailer and gif below.]
Remember wayyyyyy back in February when I posted a blind item about a famous Sean Cody model's return? Reminder:
He's one of the most famous Sean Cody models of all time, and he's coming back! Everyone thought he was gone for good after his final scene early last year, but the well-hung youngster just couldn't stay away. Look for this superstar's bareback return to Sean Cody in the coming months. (Not Jess.)
Well, Sean Cody has just sent me some preview photos of that model's return, and as if you couldn't already tell from the headline and/or his big dick above, it's former high school student Noel!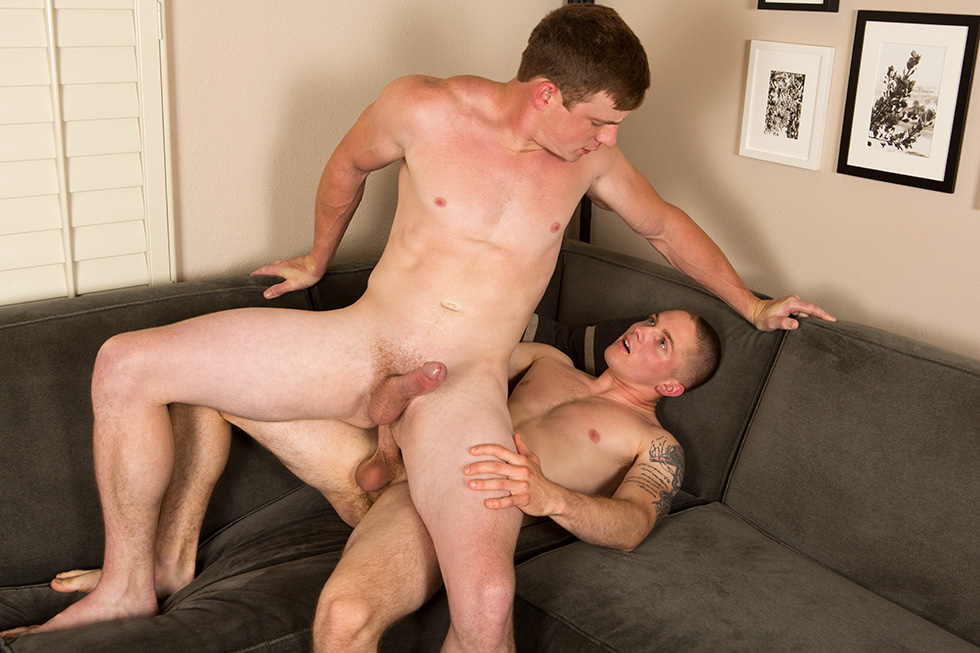 Earlier this year, it appeared that Sean Cody's Noel had joined the army, but his tour of duty is apparently over, as he's now getting fucked bareback by Curtis!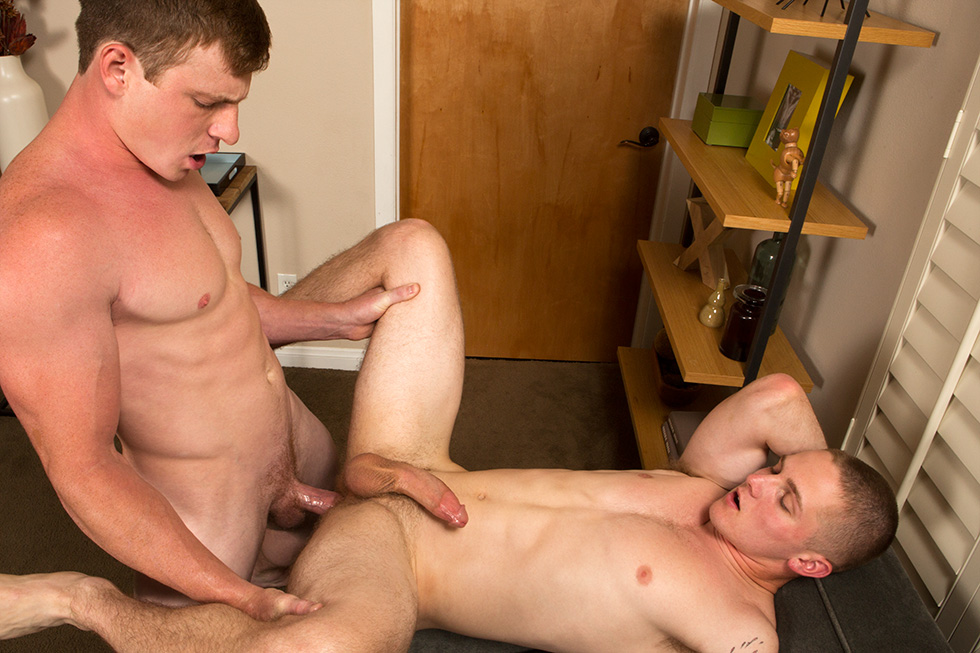 Given that Noel came back to film with Sean Cody, it's reasonable to assume he shot multiple scenes while he was in San Diego, and not just this one with Curtis. So, which other Sean Cody models did he fuck? Stay tuned…
This bareback flip-fuck is being released Friday at midnight (technically Saturday), and I'll update this post with the trailer at that time.
Update: The scene is now live. As you can see at around 1:15 in the trailer below, Curtis and Noel are actually fucking each other simultaneously. Noel's cock is in Curtis, who's facing away from Noel and sliding his own cock into Noel's butt at the same time. Absolutely fucking insane. In the full scene, this simultaneous fucking goes on for about two minutes and isn't just something they try for a couple seconds. As one of my readers told me, "I've probably seen over 10,000 hours of porn over the years, but I don't think I've ever seen two guys fucking each other at the same time. Very Fucking Hot." Indeed.
Trailer (watch full scene here—and remember, Sean Cody trial memberships are now $1.00):
[
Sean Cody: Curtis And Noel Flip-Fuck Bareback
]
Mind = Blown: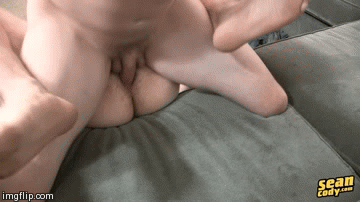 One other note: Not counting behind-the-scenes videos, this is Curtis' 29th scene, which puts him in a tie with Jarek as Sean Cody's most prolific performer of all time. When/if Curtis films just one one more scene, he'll have 30 movies on the site and can officially be considered the "king" of Sean Cody.
AND: Here's a flashback to some of Noel's best work at Sean Cody, the "Mountain Getaway" bareback orgy (obviously) with David, Tanner, Bryce, Andy, and Coleman:
[
Sean Cody: Mountain Getaway Bareback Orgy
]
[Sean Cody: Noel's Complete Bareback Filmography]