Liam And JC Snowball Cum On The Beach After Being Tag-Teamed Raw By Sean Cody's Kyle And Josh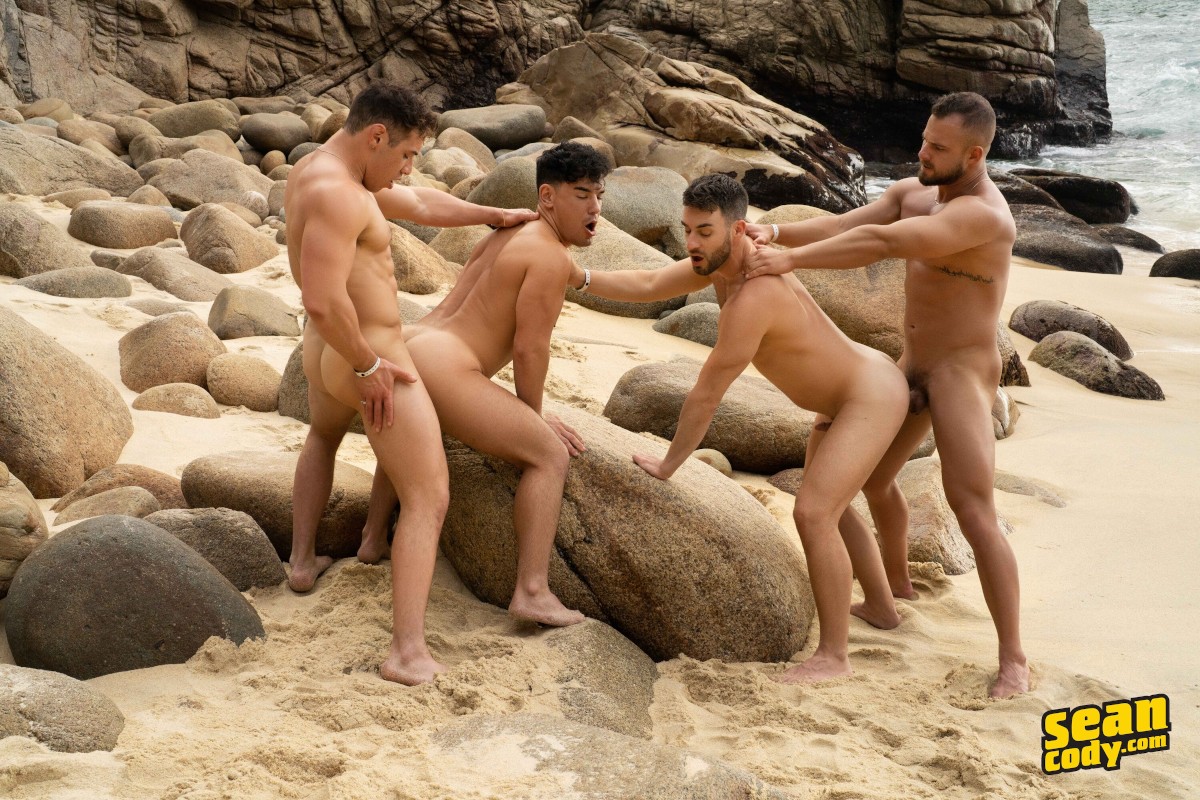 The good news is, Sean Cody finally filmed a sex scene in Puerto Vallarta for their Puerto Vallarta Getaway series (the previous two sex scenes that they tried to pass off as Puerto Vallarta scenes look to have actually been filmed in the San Diego studio). The bad news is, this bareback fourgy on a secluded Mexican beach is barely 10 minutes long, and the only good part is when the bottoms—JC and Liam—drink and snowball their tops' loads:
It's extremely hot watching tops Kyle and Josh shoot nearly simultaneously loads into the wide open mouths of JC and Liam, who then do an excellent job swapping the semen back and forth while making out. Sadly, the 30-second double cum facial was the only memorable part for me.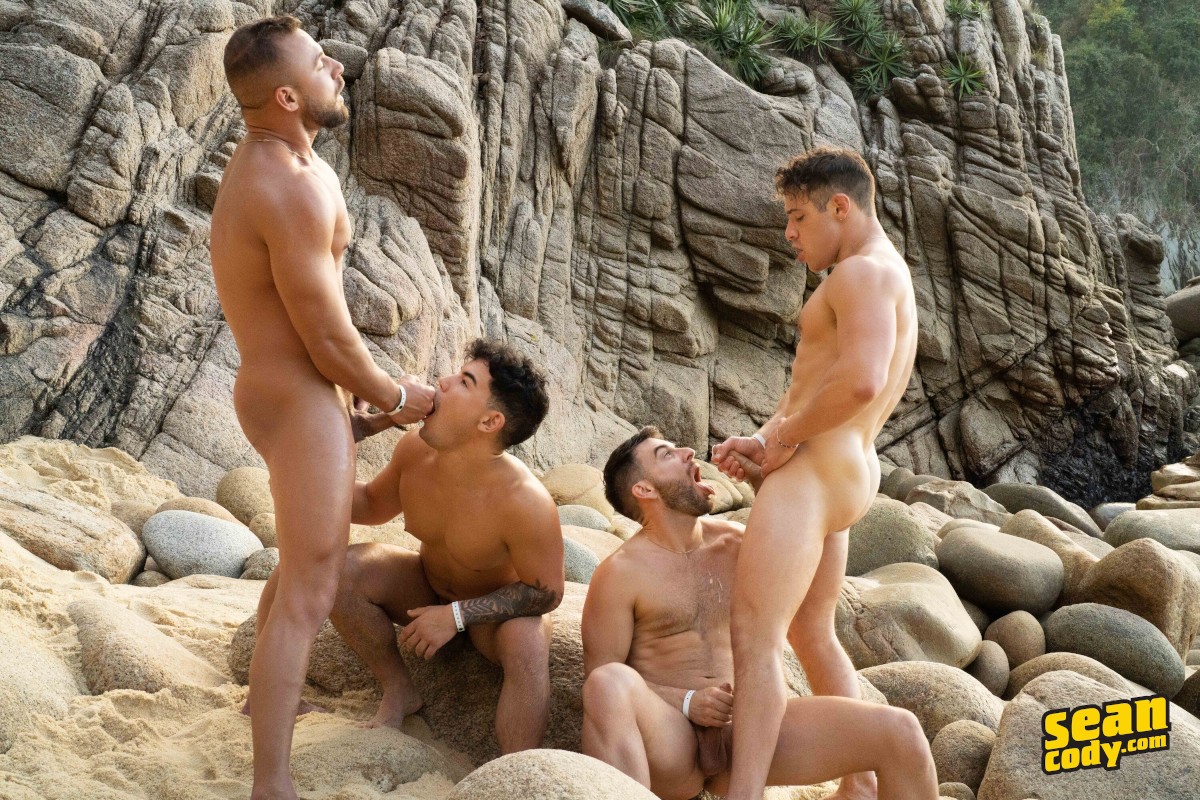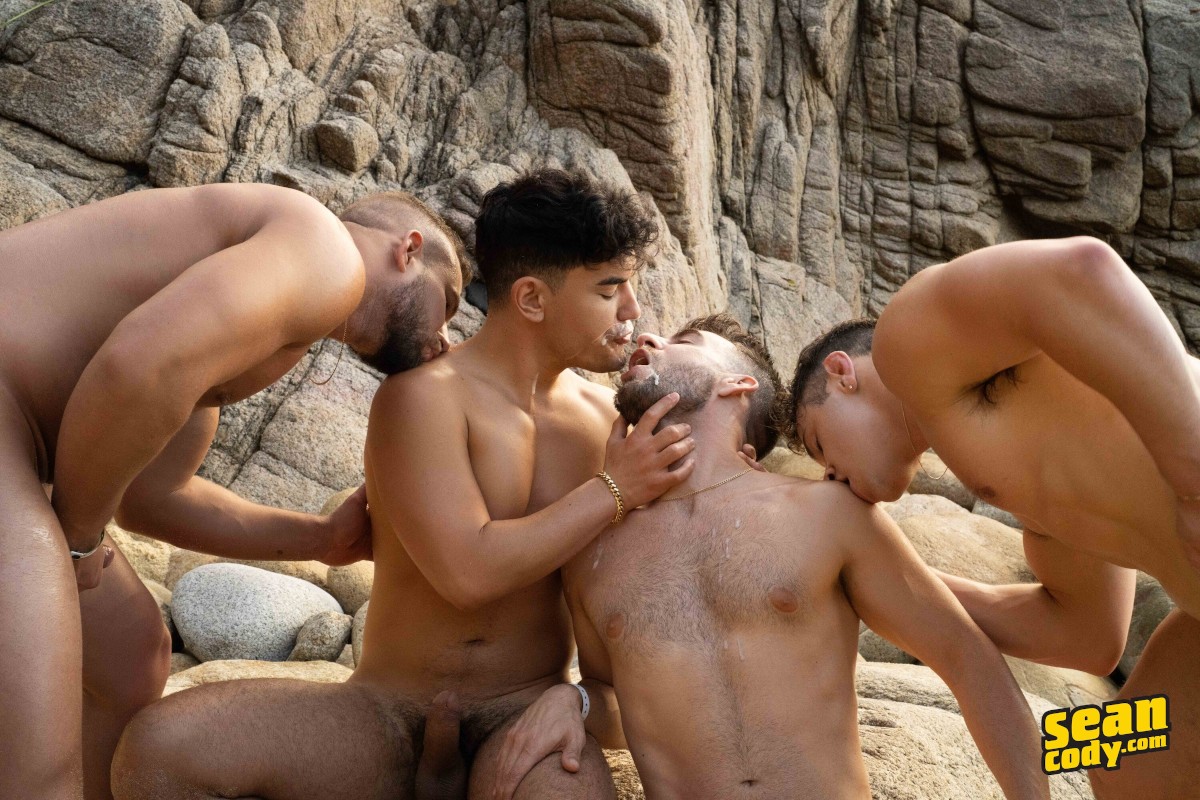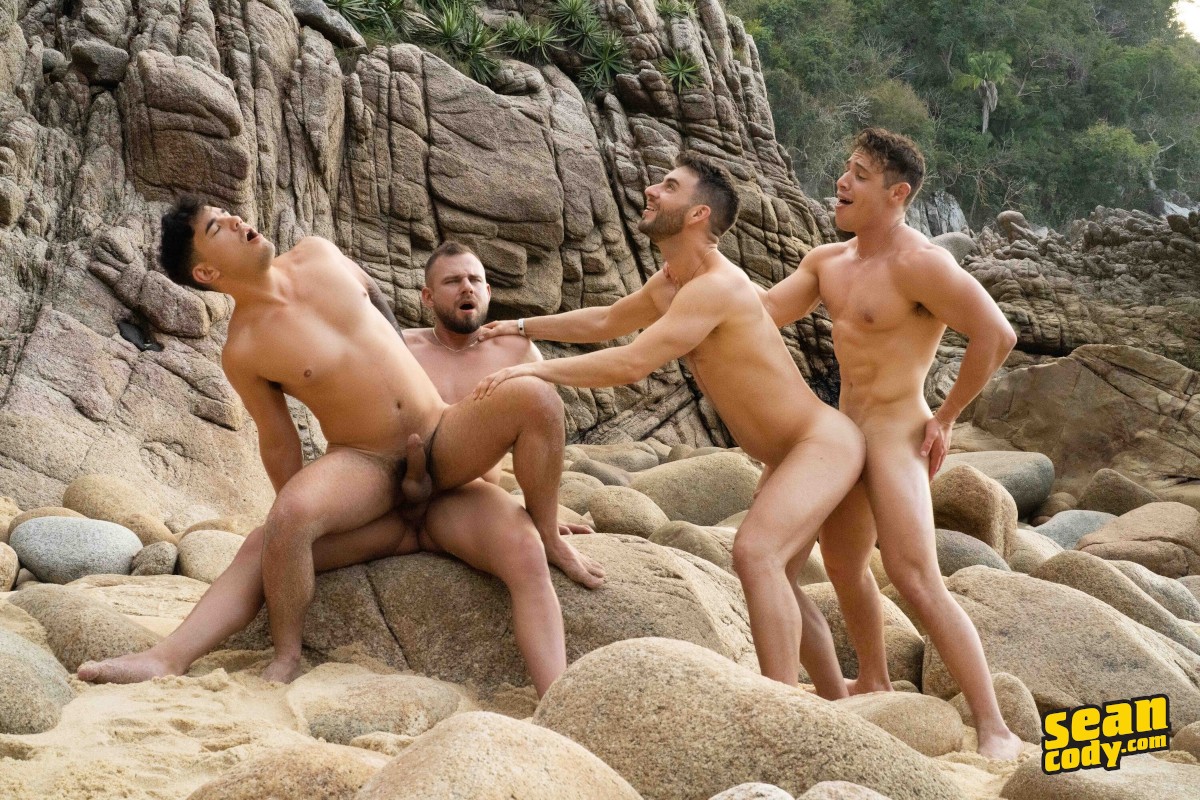 The fucking on the rocks looks pretty (if not insanely uncomfortable) and the beach is beautiful, but all the models' incessant yelling ("oooh, yeah! fuck me just like that!") and overacting killed the mood for me.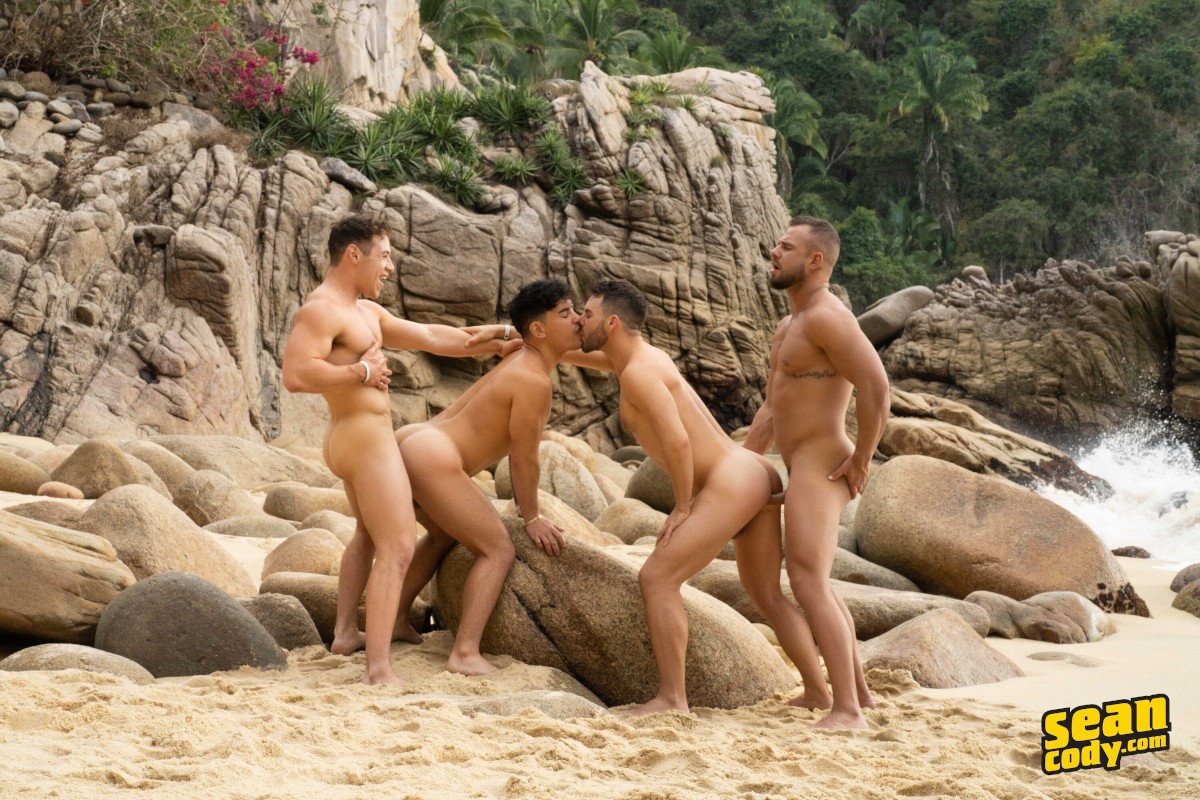 Oh, and after the ridiculously abrupt 10 minute fourgy, there's a random and pointless five minute duo with JC and Liam jerking off on a boat? (I guess because they didn't cum on the beach?) I pray to God that this series is now over. Trailer (watch full scene here):
[
Sean Cody: Josh And Kyle Fuck JC And Liam Bareback
]