Exclusive: Sean Cody's Randy Reveals His Favorite Scene Partners, Why He Was Fired From His Day Job, Whether He's Straight Or Gay, And More!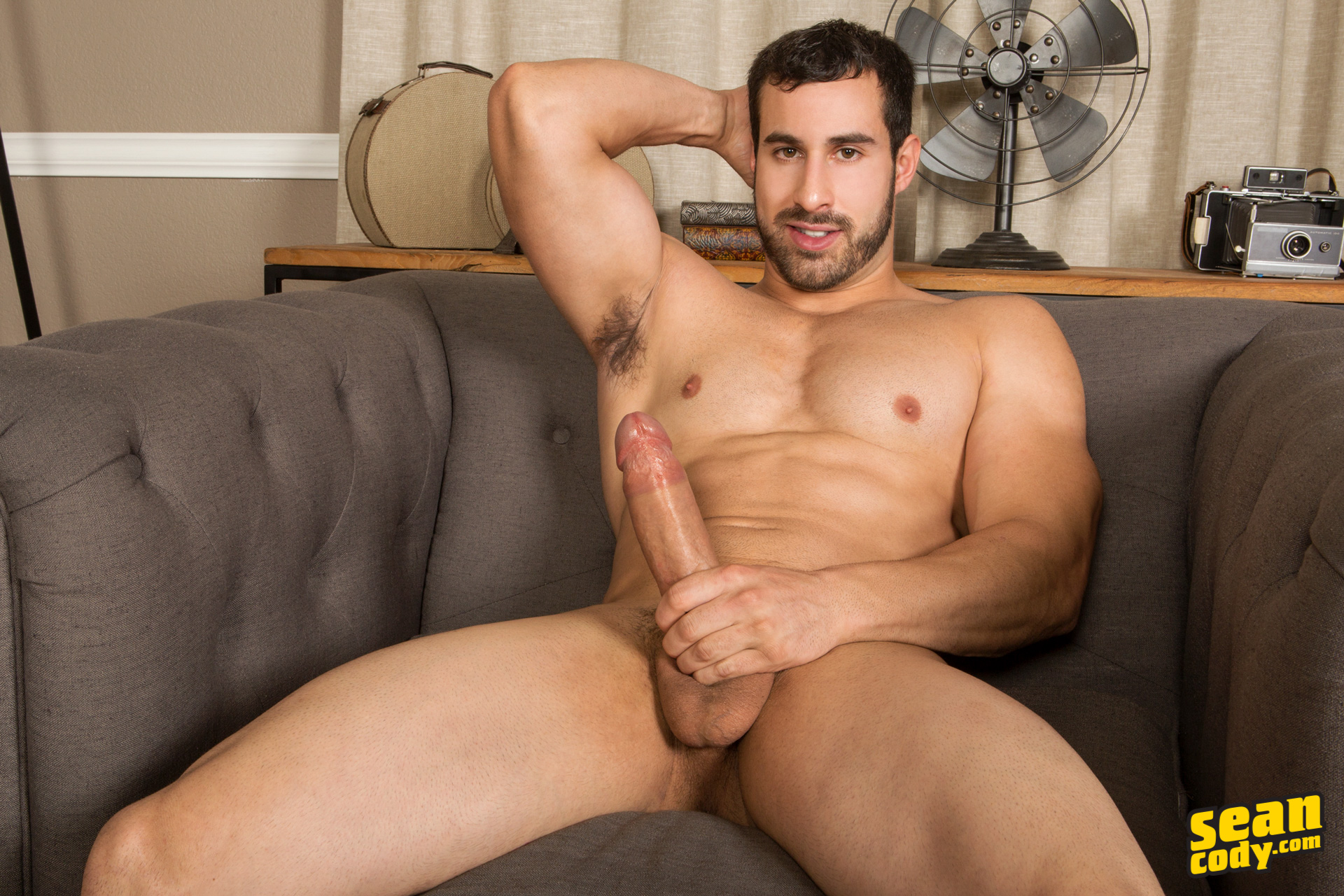 In his first interview ever, Sean Cody's Randy talks exclusively to Str8UpGayPorn about being the studio's most prolific star, being fired from his day job for doing porn, being straight, and so much more. Thanks again to Randy for taking the time to chat, and for being one of Str8UpGayPorn's favorite gay porn stars of all time.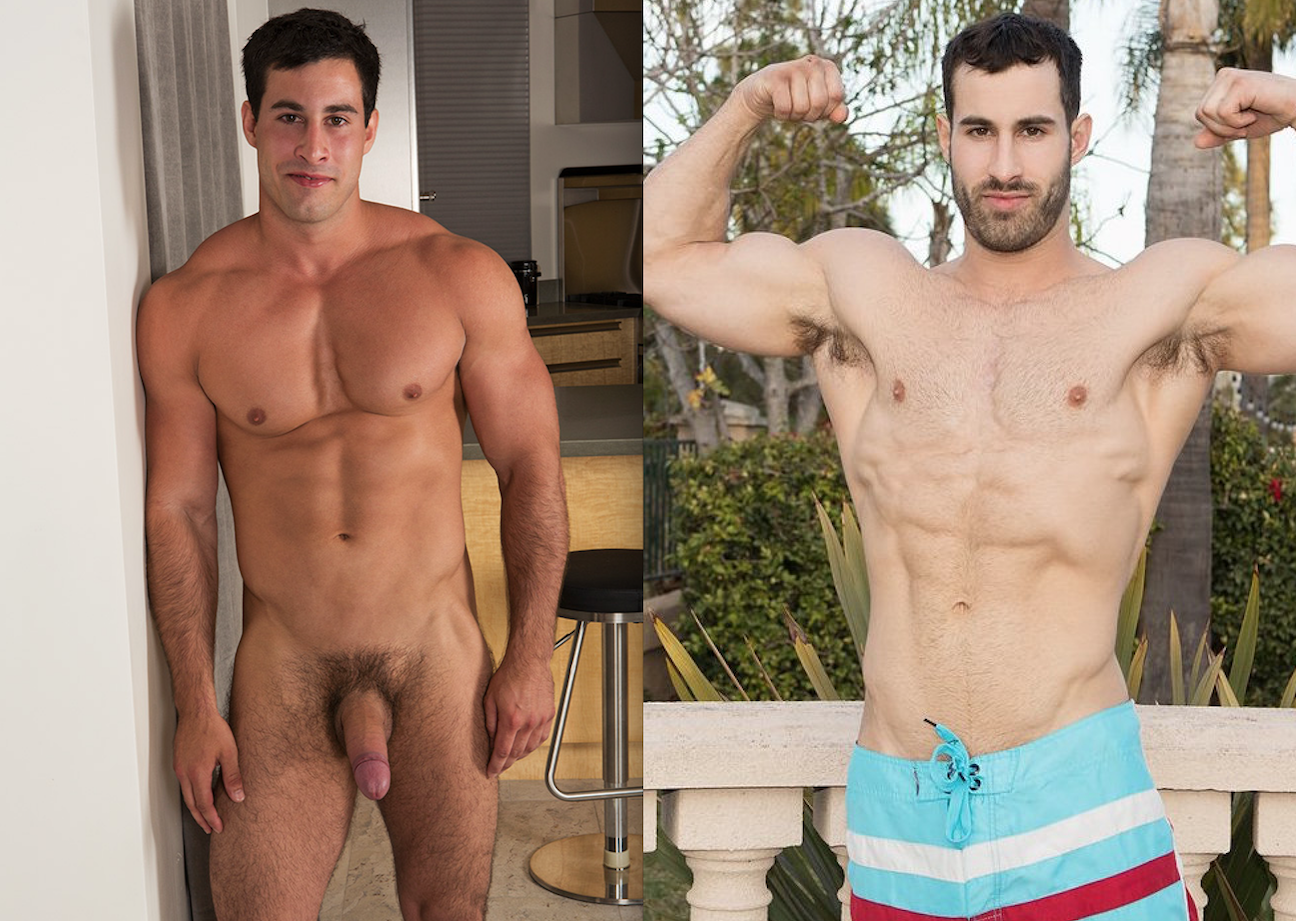 Str8UpGayPorn: Hi Randy! As a fan for so many years, it's great to finally talk to you. Going back to 2013 and your very first scene, I've always wondered—how did Sean Cody find you? Did you apply to the studio, or did they recruit you on their own?
Randy: I was looking on Craigslist for any type of modeling work that maybe I could do. Then, I saw an ad to do a solo for $2,000. I sent them a pic of me, they booked me a flight, and I flew out and did my solo. Then, they offered me money to come back, and I finally gave in and went back.
And now, five years later, you have 47 scenes on Sean Cody, and you hold the record as the performer with the most scenes in the history of the studio. How does it feel to hold such a record?
I am proud to have the most scenes, and I'm happy that they allowed me to do it. I am grateful to have enough fans to allow me to get this far.
Do you ever see yourself moving on or "retiring" from performing at some point?
I'm probably going to continue as long as possible, because I need the money.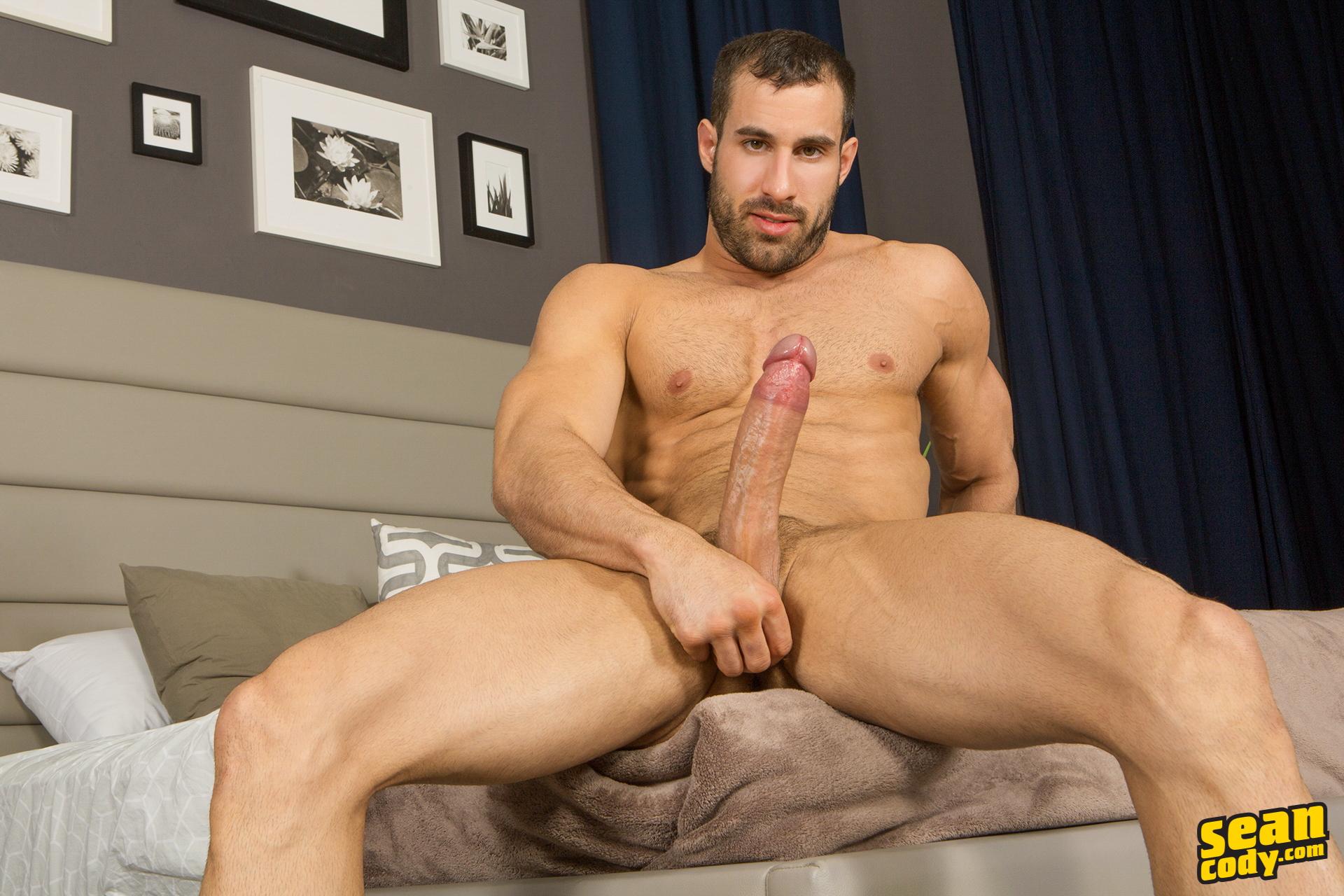 As a performer, how has the studio changed since the original owner sold it to MindGeek?
It's basically the same for me, not much changed for us models.
Speaking of the former owner, Sean Ostler, what was he like? How involved was he in day-to-day productions?
I never saw the actual owner. But, the guy who I believe was a partial owner used to check us out before shoots, to make sure we were up to standards before filming. I think he used to tell the camera guys what he wanted out of each film, but I never heard much from him.
You are the most consistently great performer at Sean Cody right now. Have you always been so good at fucking?
Thanks! I never realized I was good at fucking, I guess. What I know makes a good scene is being able to stay hard for a long period of time, and getting hard quick. I'm usually good at that.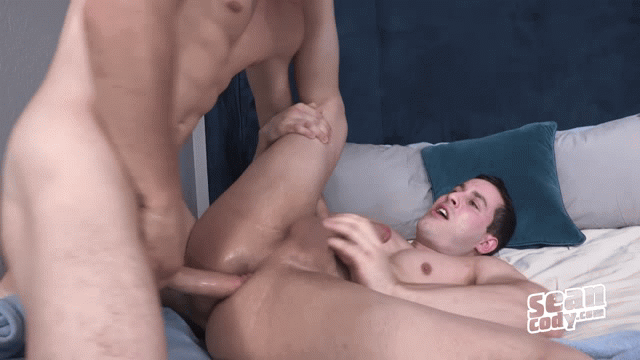 Do you watch your own scenes?
I don't watch them. It just doesn't interest me. Unless someone asks to see, I don't usually watch.
Many Sean Cody performers aren't gay, and they identify as straight in real life. What about you?
I'm straight.
So, as a straight guy, is it ever challenging to perform so incredibly well in so many gay sex scenes? I mean, how do you do it?
I was nervous at first. But then, it wasn't as bad as I thought it would be. It can be tough working with other straight guys who aren't into it at all. I do my best to make it look good though, and to make them feel comfortable so it works out.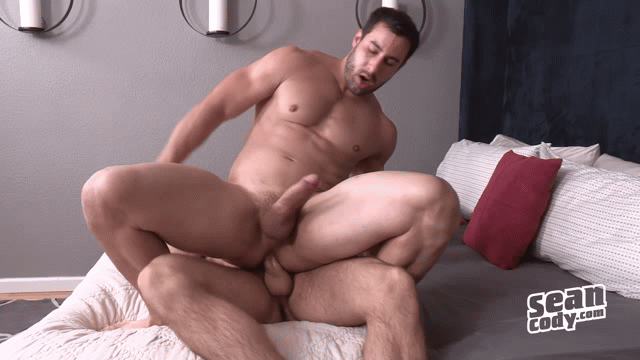 What's the hardest or most challenging thing about performing?
By far, bottoming for someone with a big dick is the most challenging thing about it.
And what has been the easiest or most fun thing about your time with Sean Cody?
The most fun thing was going to Puerto Rico. I got to do two shoots there, so that was great.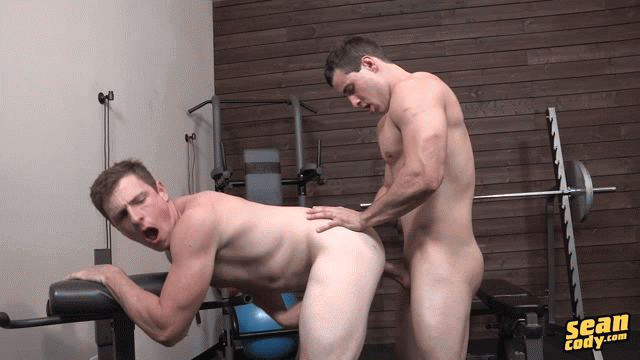 Your 2015 scene with Curtis is often regarded as the best Sean Cody scene ever. Did you have any idea it would turn out so well while you were filming it?
I had no idea it would end up being so well-liked. I am honestly not sure what made it so good, but I am definitely proud!
If you could pick two of your own favorite scene co-stars, which would they be, and why?
Blake was very easy to work with, and also Dexter—my most recent scene—was a good one. I liked that he was hairless.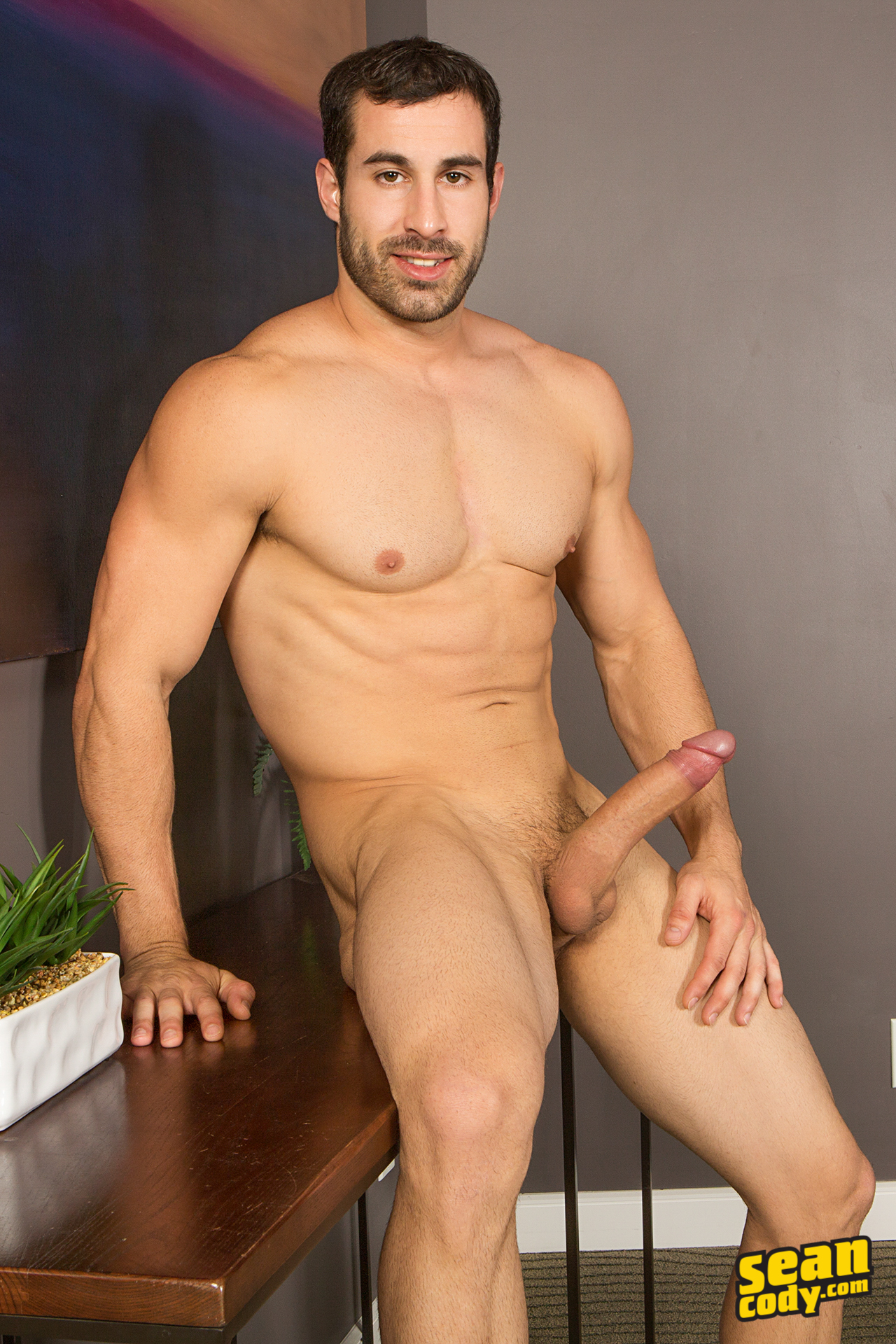 I understand that you've been having some tough times after being let go from your day job, after they found out you were a gay porn star?
Yeah, well, I worked in a restaurant and was let go because of the "distraction" I cause.
Someone you work with made an issue of your gay porn work?
Right, but everyone knows what I do, and everyone talks about it. But, the bosses don't like it. It's frowned upon where I live.
So if generous fans want to help you out, I understand you've opened your PayPal and Venmo accounts for them to donate?
Yes, any generous fan willing to help me out can send any amount, and nothing is too small. They can donate to my PayPal or to my Venmo (Venmo username "jason-pacheco-randy").
[Note: Str8UpGayPorn has verified that the PayPal and Venmo accounts do belong to Randy.]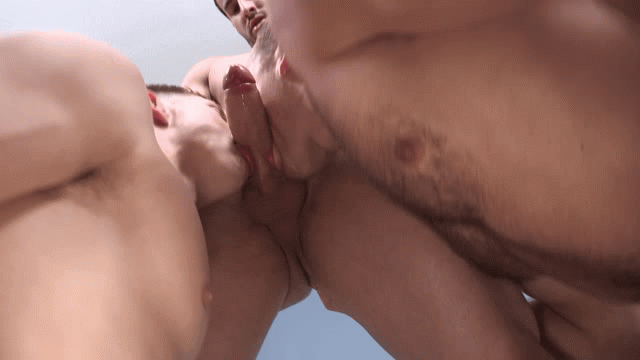 You do have upcoming work and more scenes at Sean Cody, right? How often do you film?
Yes, and I will continue to look for work [here at home]. I'm waiting anxiously for my next shoot, although the pay will all go towards bills. It'll be a relief to not be as far behind. I have a shoot coming up in, like, a month. I'd say I shoot, on average, one every two months.
Do others in your personal life know about your work with Sean Cody, and what has the reaction been?
Everyone knows, and I get mixed reactions. Most people that know me just think I'm crazy, and people who don't know me laugh and joke about it.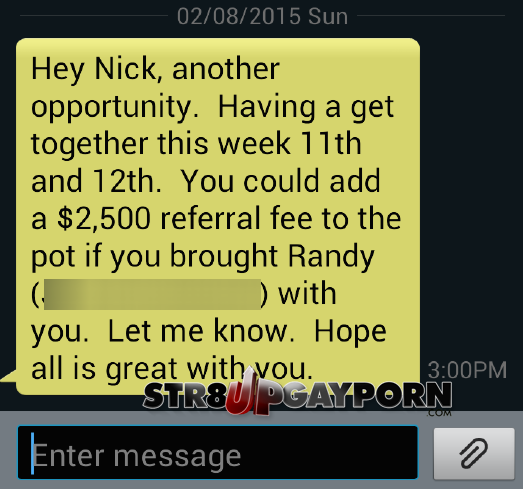 A few years ago, Sean Cody and a performer named Jarek were involved in a big story involving a guy named Donald Burns, which you may have heard about. He was a wealthy man who tried to hire Sean Cody models for his own private sex parties, and it was revealed that he made repeated attempts to try and hire you via Curtis (a.k.a. "Nick"). Did you ever hear about Burns trying to hire you?
I never heard anything from Donald Burns, but I wish I did. I did hear he treated Jarek well, before Jarek got greedy. I was envious of Jarek getting all that money, LOL. I wish I had an opportunity like that. I'd be grateful for any amount of money I received, and I wouldn't demand more.
Well, if Donald Burns is reading this, maybe he'll reach out to you, or he can just PayPal you. Have you ever been recognized as "Randy" out in public, and if so, what's that like? And what do you think of all the comments left about you on blogs?
I have only been recognized in public out in San Diego. It makes me happy that I have fans, and I'm happy to talk to any one. I appreciate the feedback, and I always read my reviews. Most people seem to write good about me, so that makes me happy, too.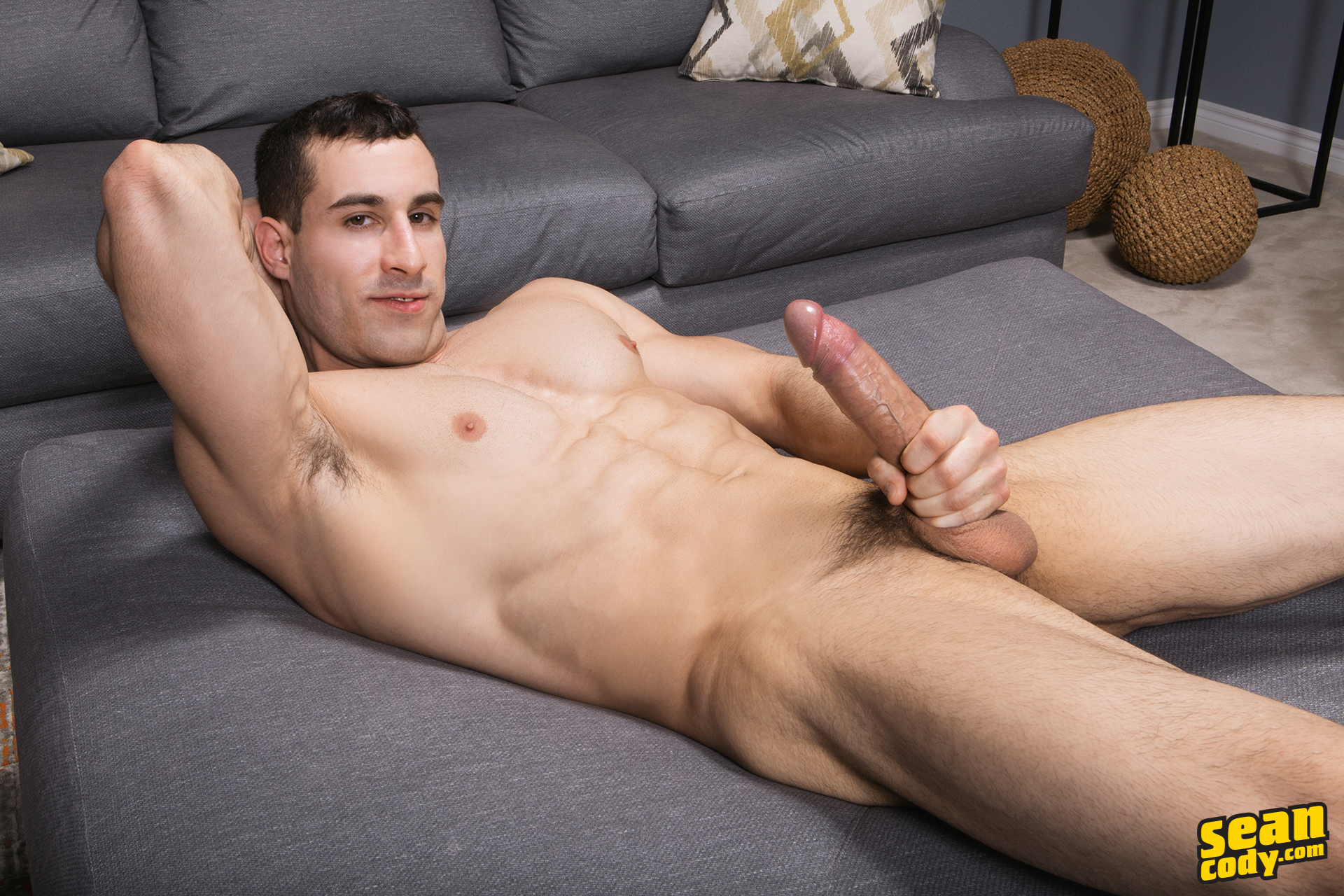 What can fans look forward to from you in 2019?
They can look forward to me staying lean and adding more muscle towards summer, as I'm just getting back to weightlifting. Come January, after my shoot, I'll have a little money to get back into it.
Finally, what has been the most rewarding thing about being Sean Cody's Randy over the last five years?
The most rewarding thing is getting paid after all the hard work. I really give it my all. I'm just grateful for the opportunity to do this, and grateful for all the fans that I have. I love them all, and they are what keeps my career going. Thanks so much!
Thank you so much Randy! We look forward to all your upcoming scenes, and thank you for all you've done over the years!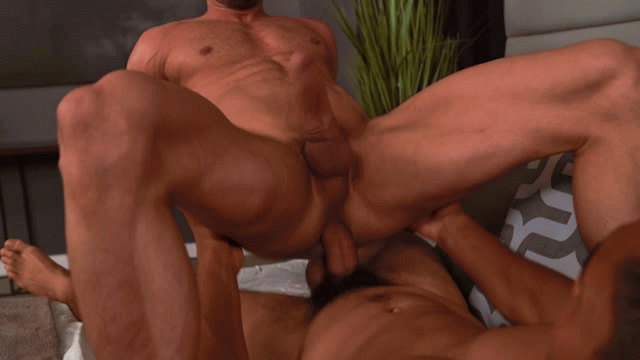 [Sean Cody: Randy's Complete Bareback Filmography]
Sean Cody: Randy Fucks Curtis Bareback
]