Gay Porn Before And After: Sean Cody's Rowan 2015 Vs. 2020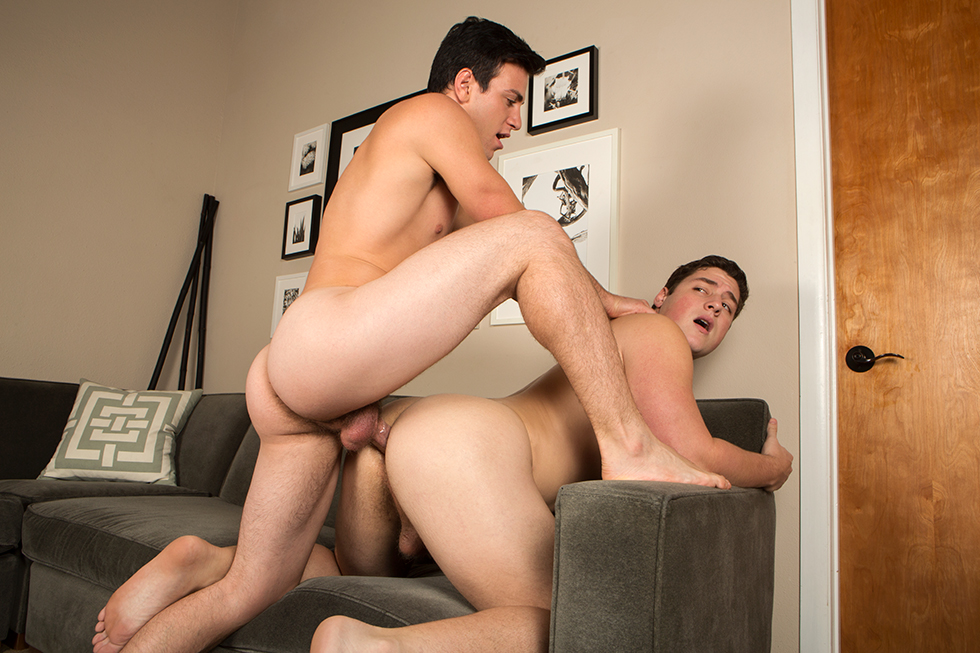 He was only in nine scenes during the last few months of 2015 (and three of those scenes were part of a "Mountain Getaway" series), but after a 4+ year hiatus, Sean Cody model Rowan is back to fuck again today. That was Rowan (above) in his first scene topping Forrest in 2015, and here below is Rowan 2015 vs. Rowan 2020:
I enjoyed Rowan in 2015 (his best scenes were with Sean and Tanner), so I see no reason why I can't enjoy him in 2020. He's still cute, still has a perfect cock, and based on his work with Blake today, he's still good at fucking.
The only things that have really changed for Rowan are the tattoo and the man bun, but other than that, he hasn't aged at all.
As mentioned above, Rowan is topping Blake bareback today (ICYMI: I just counted down my favorite Blake scenes yesterday, before knowing that his new scene today was with Rowan).
Rowan shoots two massive loads in this scene, and it's good to have an experienced top back on the SC roster. Trailer (watch full scene here):
[
Sean Cody: Rowan Fucks Blake Bareback
]