Great News: You Can Now Hire Sean Cody's Teddy And Fuck Him Yourself
Sean Cody's Teddy made a big splash when he returned last month for a bareback duo scene with Joey. But why watch him fuck Joey when you can fuck him yourself?
Sean Cody's Teddy is available for rent, and he's actively looking as of this week, when he placed the below escorting ad and photos on San Francisco's Backpage.com. This probably means he won't be coming back to Sean Cody, as they frown upon models having extracurricular work like this. And while that might be bad news for fans of his videos, it's undoubtedly great news for someone like Donald Burns, whom Teddy should be expecting a call from in 3…2…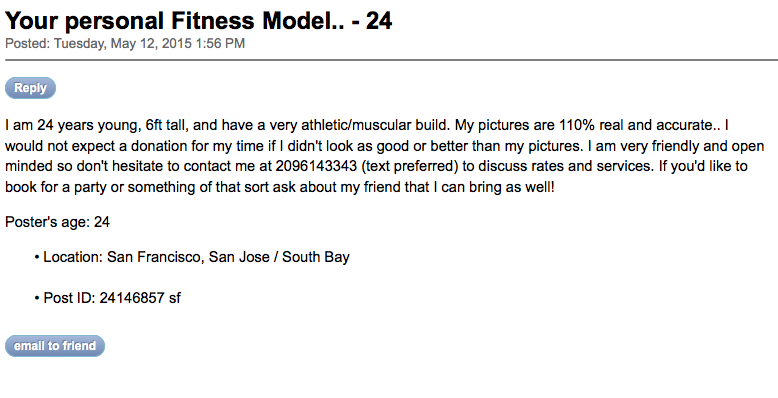 Teddy is based out of Northern California, but at the right price, he'd presumably be able to travel anywhere. He also included this short video with his ad:
Will you take Teddy for a test drive and taste his thick cock IRL, or are you content watching his Sean Cody movies?
[
Sean Cody: Teddy Barebacks Joey
]