Sean Ford Exclusive: "I'm Kind Of Like The Britney Spears Of Gay Porn"
Newcomer Sean Ford is giving us everything we need from a gay porn star in 2016: Sex, beauty, brains, youth, attitude, and even a little bit of drama. In his first interview since exploding onto the scene less than six months ago, fan favorite and Helix exclusive Sean Ford shares his thoughts with Str8UpGayPorn on his rise to fame, fucking Colby Keller, losing his virginity, "bareback soap operas," and yes, even Blake Mitchell.
Str8UpGayPorn: Hi Sean! Can we get some basic info about your relationship status, your age, your height, and where you're from?
Sean Ford: I'm single, and I'm 19 years old. I'm 5'8 and from Little Rock, Arkansas.
What brought you to Helix Studios?
I got in touch with the studio owner, Keith, and sent him some pictures of me in my undies. He really liked my look. He basically asked why I wanted to do porn, and I said, "Um, because I like to fuck, I look good on camera, and my mom's OK with it." That basically sealed the deal, and less than a month later I flew out and was getting fucked on camera.
How quickly did you then become an exclusive with the studio?
Helix thought the two scenes I shot first were really hot, and I felt really good about them and had a lot of fun. Pretty much everyone agreed that I could do a lot more, so I became exclusive before flying back home.
Back home, do you have a day job or do anything else for extra money?
I don't have like a regular day job, unless selling my underwear and jerking off on camera for people counts. Other than that, I like working out—gotta keep the body up! Also, I hike, I go to the club, dance, have fun, and pretty much go crazy.
Nice. Your first scene came out less than six months ago, but you've already become one of the industry's most popular and well-liked performers. Are you surprised by all the attention?
It really surprised me, but the support was immediate and people have responded so well to my work. I think I can say I have the hottest fans in the industry.
What is it about you that you think has attracted so many fans?
I think people look at me and they see "boy next door." I think they also like that I have fun and don't take anything too seriously. I guess I'm kind of like the Britney Spears of gay porn.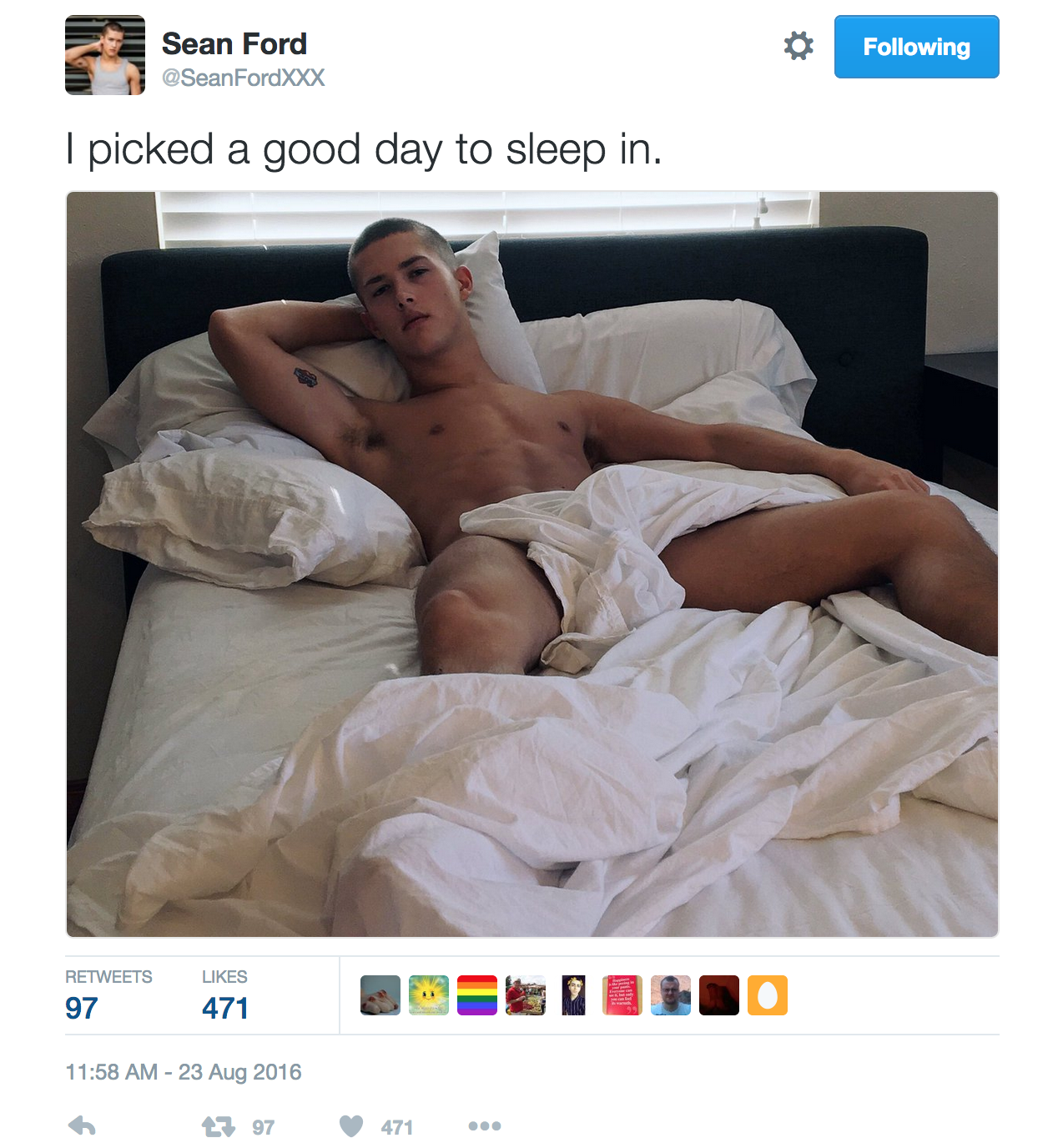 You were recently dragged into the very public break-up of Blake Mitchell and Casey Tanner. Other than a tweet posted several hours after the news broke, you didn't respond to any of the drama. Any comment on what happened between you and Blake, and any regrets?
Well, Blake was the very first guy I filmed with, and I had a big crush on him. I've always thought he was super hot, so…I guess you could say I came in like a wrecking ball? Obviously, break-ups are terrible. They can leave some really deep wounds and I hate for anyone to feel hurt, but I can't blame myself. Absolutely no regrets.
How do you feel about performers making their personal lives public? Does it hurt or help their careers?
Sure, I think it helps to open up to people. They want to know that we're human, and we're just like them. We make good decisions and bad decisions, and we're not just pieces of meat.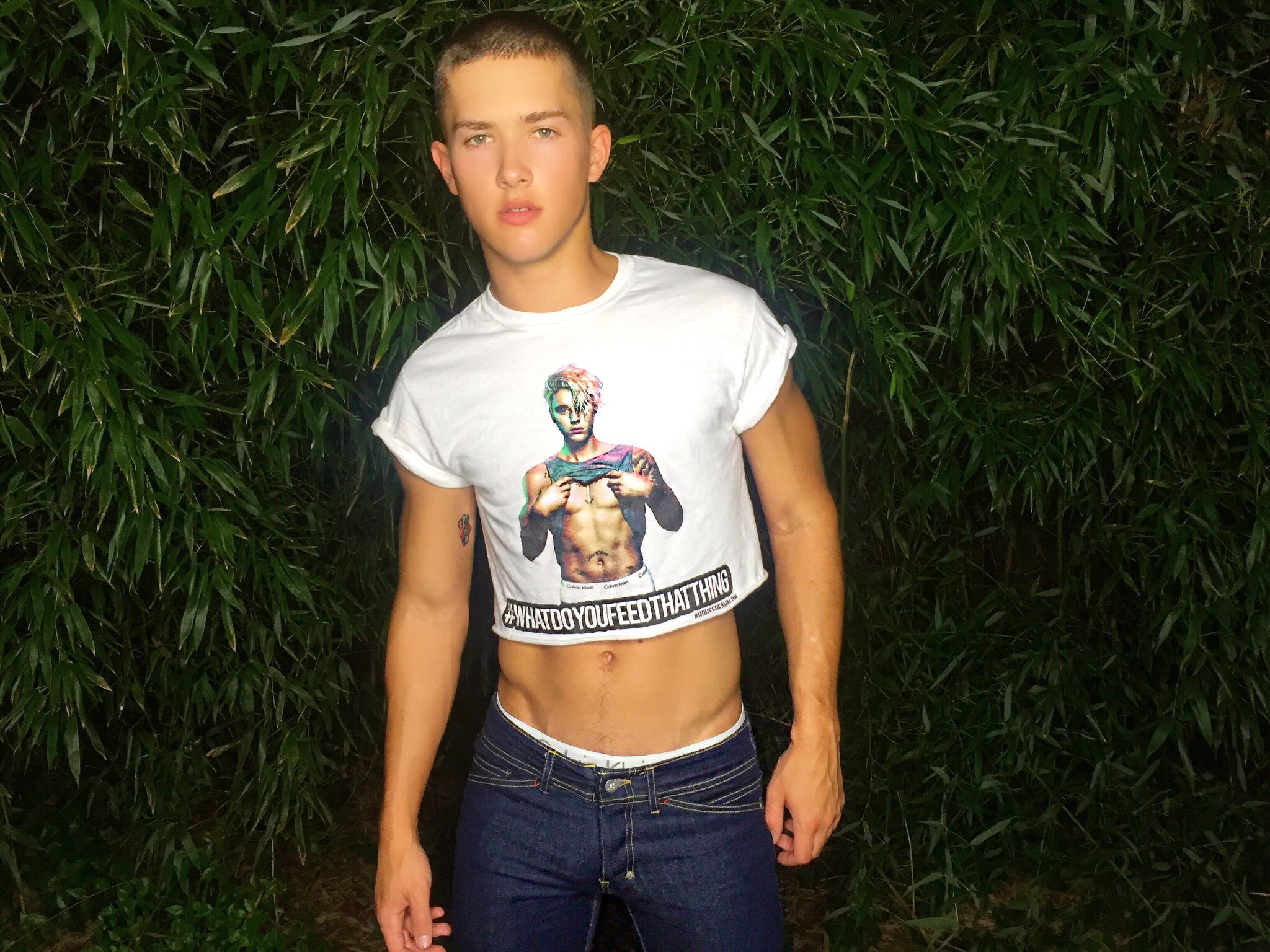 Given what happens to some gay porn stars in public relationships, would you ever date someone who was also a gay porn star?
I would definitely date someone in the industry. They understand what it's all about, and that sometimes a dick is just a dick. I mean, I'm also open to dating a "civilian," but I don't think it would be nearly as easy for them to not get jealous.
I think today's performers are more open about being gay porn stars in general, and living their lives publicly. They don't see porn as the taboo that it used to be. Was making the decision to become a gay porn star a "big deal" for you?
Again, absolutely no regrets. It's not that much different from what I was doing before, but now more people are watching me. Now, all the guys I fuck are on camera. My friends love it and think it's hilarious. And like I said, my mom is still OK with it.
Speaking of guys you've fucked, to whom did you lose your virginity, and when did you lose it?
That's a funny story actually. I lost my virginity when I was 18, during my first semester of college. It was to the grad assistant in my American History class. I think people will probably laugh at that because it means I've only been having sex since last year.
I think you just described the plot for an upcoming Helix scene. Do you prefer doing scenes with dialogue and story, like in "Lifeguards," or do you prefer basic sex scenes with no plot?
Plot of course. I love it when I feel like I'm doing a bareback soap opera. Lots of people skip past the talking to get to the fucking, but I'm glad it's there.
Me too, if it's done well. And speaking of "Lifeguards," it really is one of the best series of the year. Did you know when you were making it that it was going to be something so well received?
Yeah, it really was an all-star cast and crew, and a really solid concept. It had my topping debut with Noah, and Max and I filmed our scene almost completely in one take. We all felt like it was going to be really hot, and I'm really proud I was a part of it.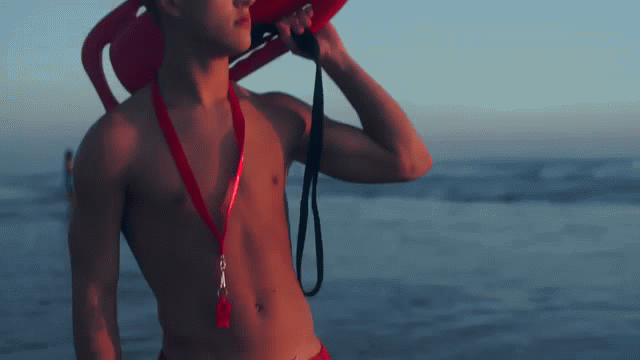 Of everyone you've performed with so far, with whom have you enjoyed working most?
Well, I think it's obvious. The chemistry between Blake and me wasn't just an on-camera "acting" thing, so I definitely think he's my number one. That said, I haven't had a bad experience with anyone. Everyone at Helix is pretty hot and fun to work with.
If you could pick one other model from a different studio to come and do a scene with you, who would you pick?
I think I'd pick Colby Keller. I've actually never fucked a guy with a beard. Plus, he seems really smart and creative.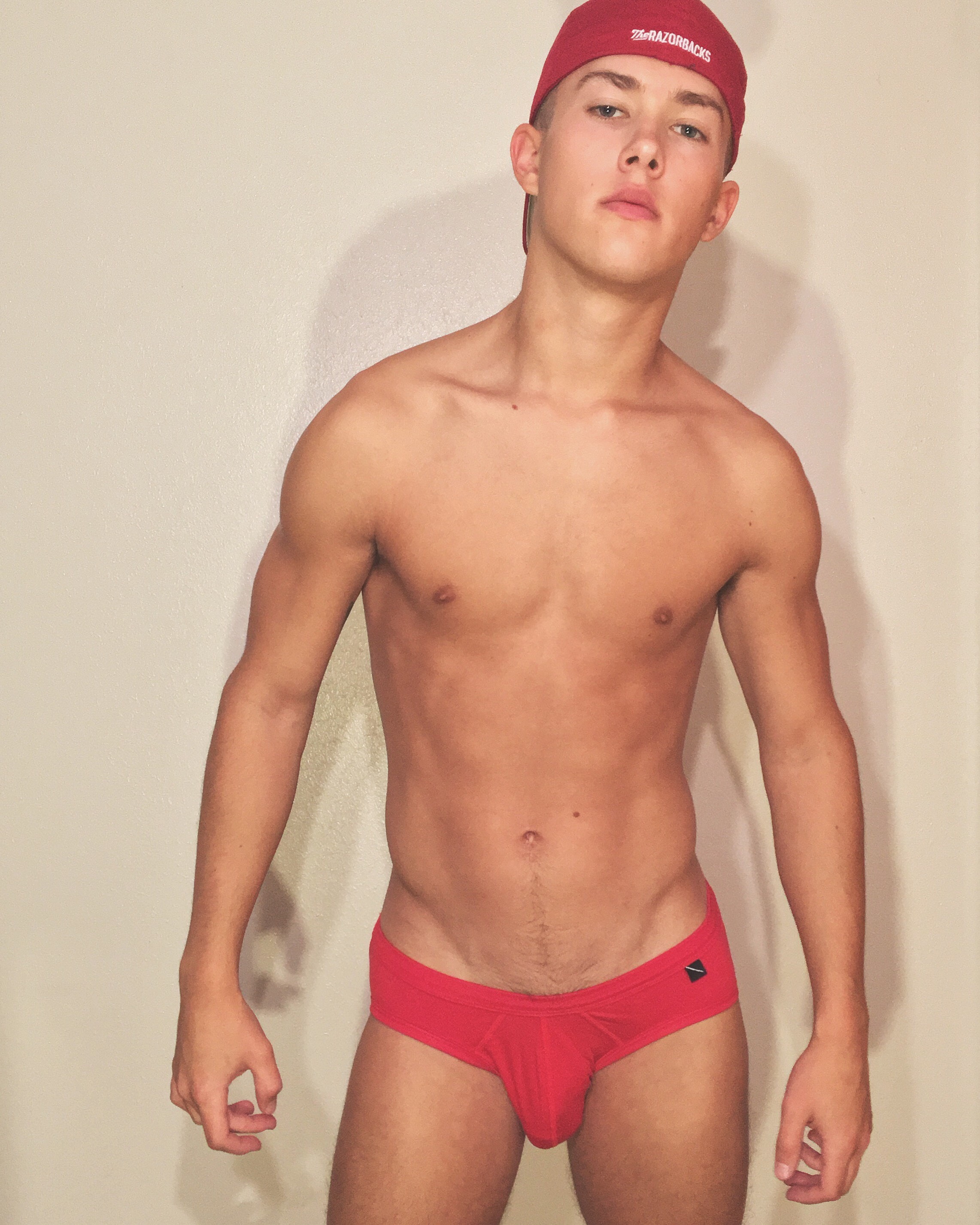 Finally, what do you have planned for yourself and for your fans in 2017? Will you be attending the Cybersocket awards next year?
Hell yeah, I'm really excited about the Cybersockets and being nominated for Best Newcomer. I'm definitely going to try to make it out to the ceremony, and I'm really hoping to win actually. As for what's coming up, I'm already flying out next week to do a new film.
Any hints as to who it's with or what it's about?
I can't say too much, but I think it's definitely going to be one of my favorites so far.
We'll be watching for it. Thanks so much for chatting, Sean!