Sean Xavier Sucks And Fucks TWO Loads Out Of Daniel Evans, And Then He Creampies Him
Happy Endings continues with its third episode today on CockyBoys, and it picks up with the star of episode two, Cody Seiya, going outside his new home to explore. After a long walk through the woods, Cody meets his neighbors, played by Sean Xavier and Daniel Evans. These are, obviously, not your typical neighbors.
After two flawless episodes, it's crazy to think that this third episode could be just as good (if not better), but it truly is. I don't know that you've ever seen Daniel Evans this hot:
The powertop perfection of Sean Xavier is practically hypnotizing (both for Dan and for you, the viewer).
The dog mask is part of a "training" session between Sean and Daniel, but don't worry, the mask eventually comes off, so you can see the blond hunk's beautiful face: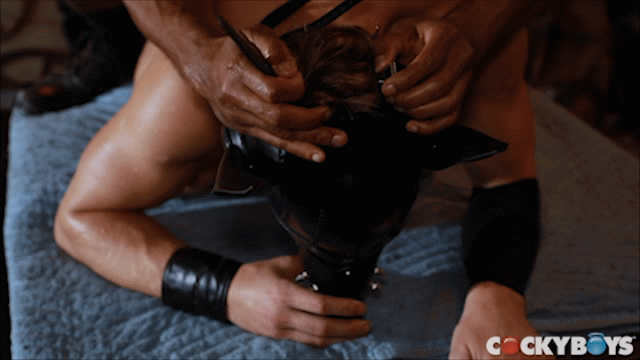 This scene has a great mix of oral and anal, with the stars switching between cock sucking, 69, rimming, and fucking as they cum multiple times.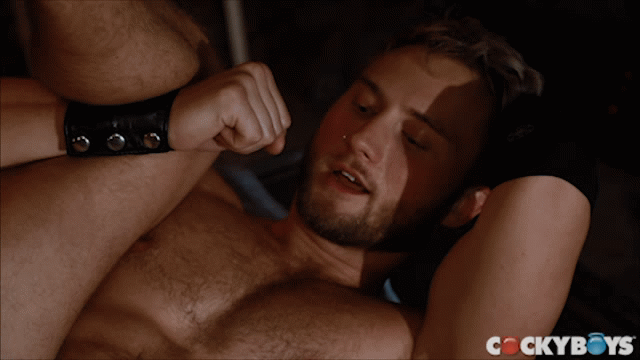 When the dick is this good, Daniel Evans can't help but bust two nuts in this scene. Here's his first load: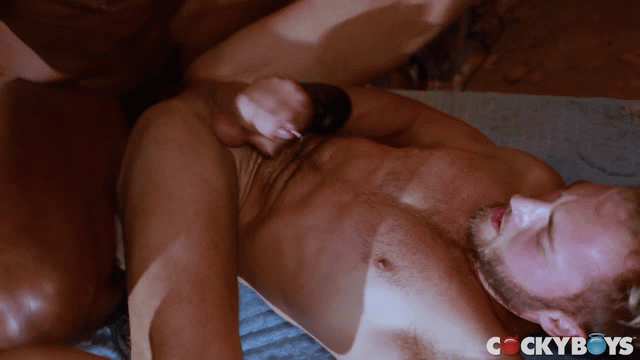 And here's the second load that Sean Xavier fucks out of Daniel Evans, just a few minutes later:
Finally, fans of internal creampies will be in heaven near the end of this scene, as Sean cums deep inside Dan's ass while he's fucking him.
It takes Sean a while to pull all the way out because his cock is so long, but once he does, you'll see some of the creampie pouring out, too.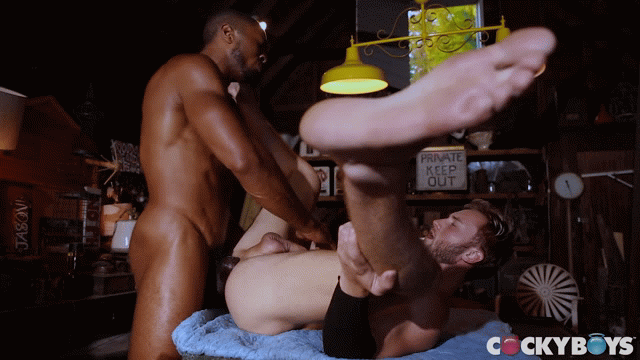 A few more of the stunning photos:
Trailer (watch full scene here):
[
CockyBoys: Sean Xavier Fucks Daniel Evans Bareback
]