Did Hot House Photoshop Sean Zevran To Make Him Look More White?
There's no denying that gay porn star Sean Zevran—who identifies as half black and half white—looks good in literally everything he does, whether it's with Randy Blue, Falcon, or his latest work at Hot House. There's also no denying that all gay porn studios use Photoshop (except for maybe Men.com) to enhance perfection and/or diminish flaws. And while taking care of shadows and making muscles look bigger is one thing, changing a person's skin color is something else entirely. So, did Hot House "lighten" Sean Zevran's skin to make him appear more white and less black?
Compare for yourself in these side-by-sides. On the left, it's Sean Zevran in his new Hot House scene with Johnny V. On the right, it's Sean Zevran last year for Randy Blue (click image to enlarge):
While the amount of lighting and whether or not Sean Zevran had been doing a lot of tanning in the "before" image could be factors, Hot House's history with using black performers is problematic, at best. Did that history play a role in the manipulation of these images?
One thing is clear: Sean Zevran's skin has been Photoshopped. What's not clear is if Hot House Photoshopped Sean Zevran to make him look more white because of their aversion to black performers, or if Hot House Photoshopped Sean Zevran simply because they Photoshop everything to look "brighter."
Another comparison, with Hot House's version of Sean on the left and Randy Blue's Sean on the right.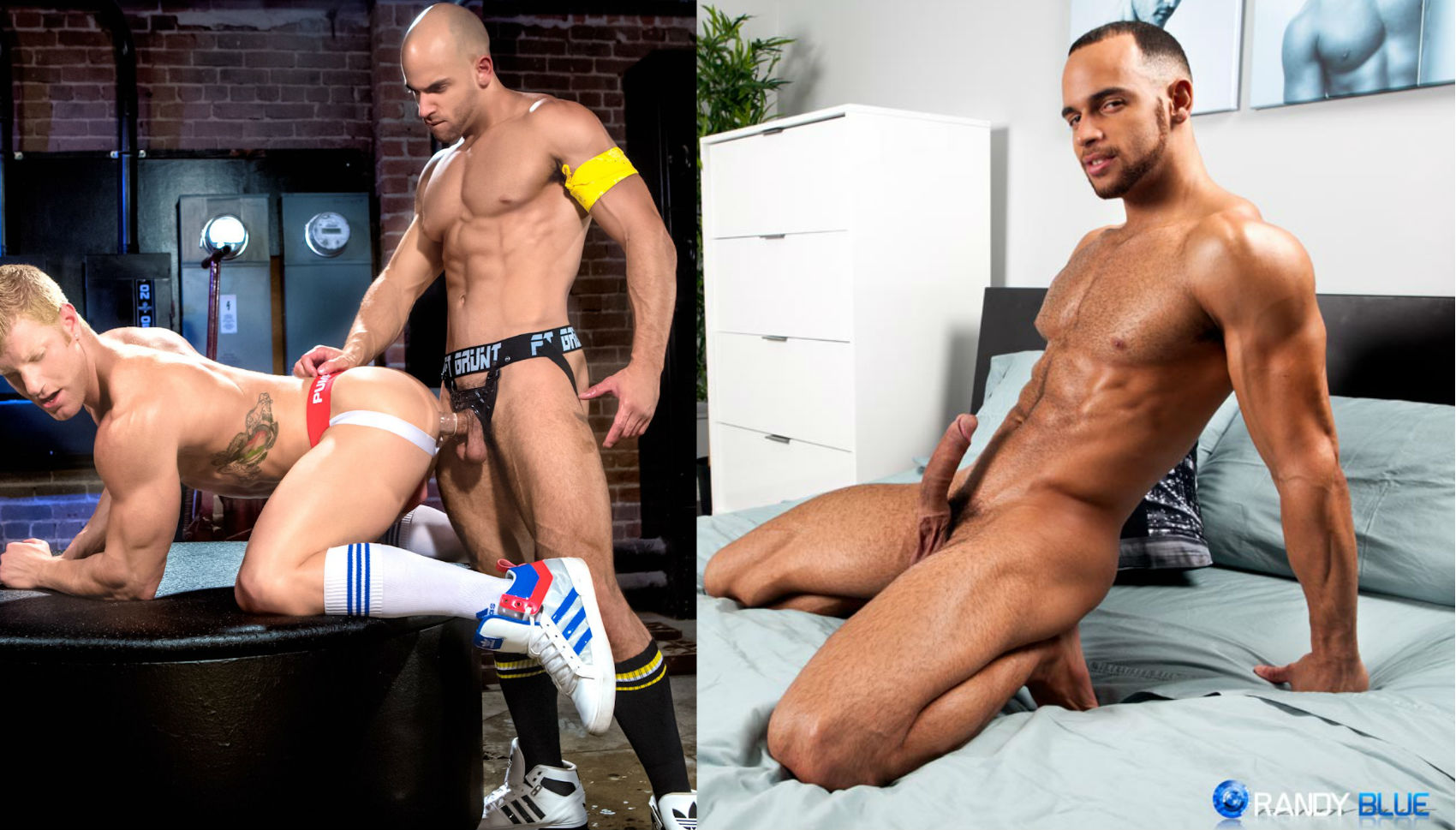 Gay porn stars who are glistening with sweat is hot, but gay porn stars who are literally glowing…I'm not so sure.
Perhaps a more startling comparison is Hot House's own un-Photoshopped image next to one of their glamour shots. On the left: A behind-the-scenes, un-retouched image that Hot House sent out last month when this scene was being filmed. On the right, the finished product that came out today in the press pack:
And finally, a comparison with Hot House's sister company, Falcon Studios, when Sean Zevran did his first scene with them earlier this year: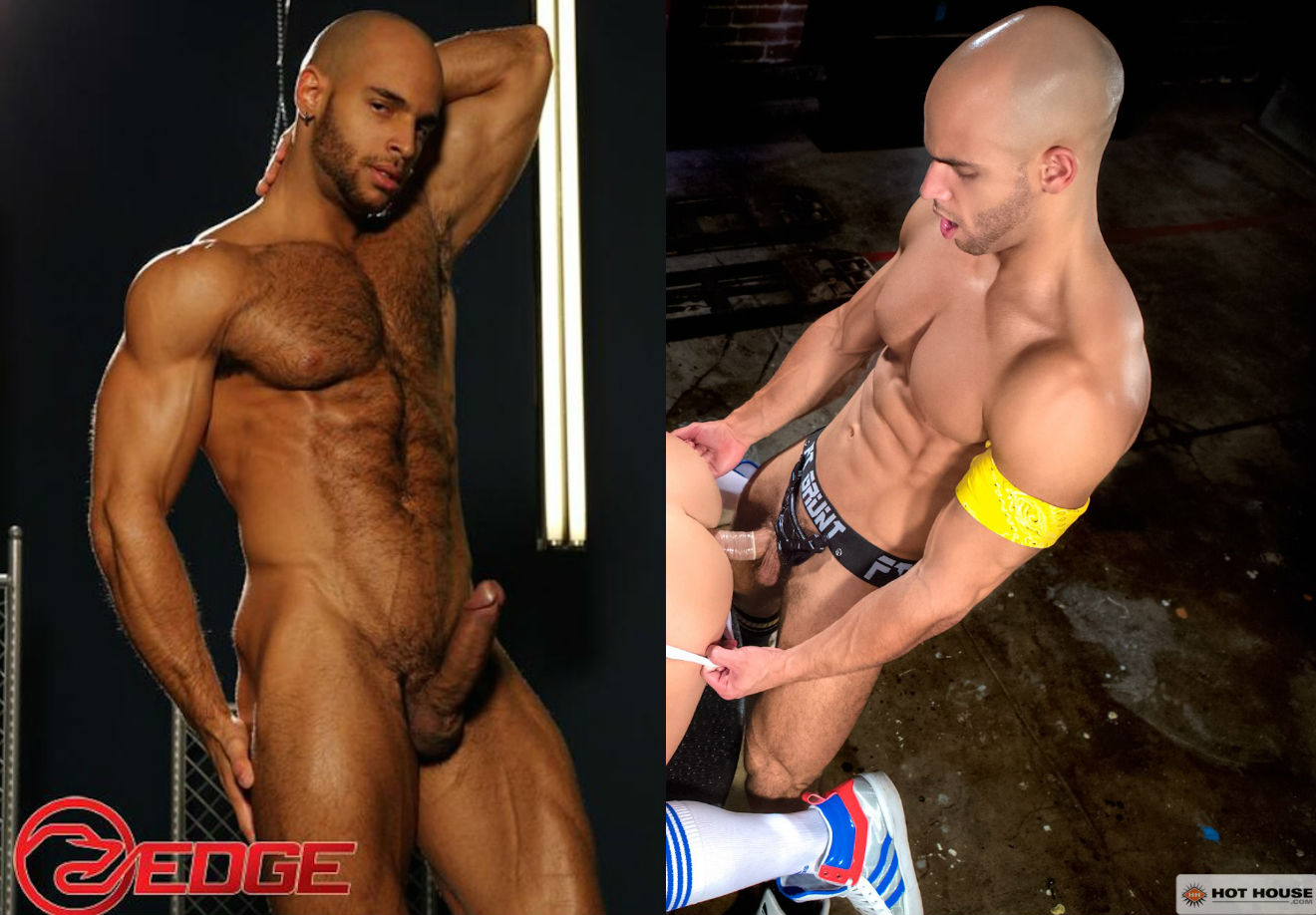 When AEBN/Falcon/Raging acquired Hot House last month, they did say they would strive to keep the brands' identities distinct. Tinkering with someone's skin color probably isn't the best way to go about doing it.