Sebastian Young Released On $50,000 Bond, Pre-Trial Date Set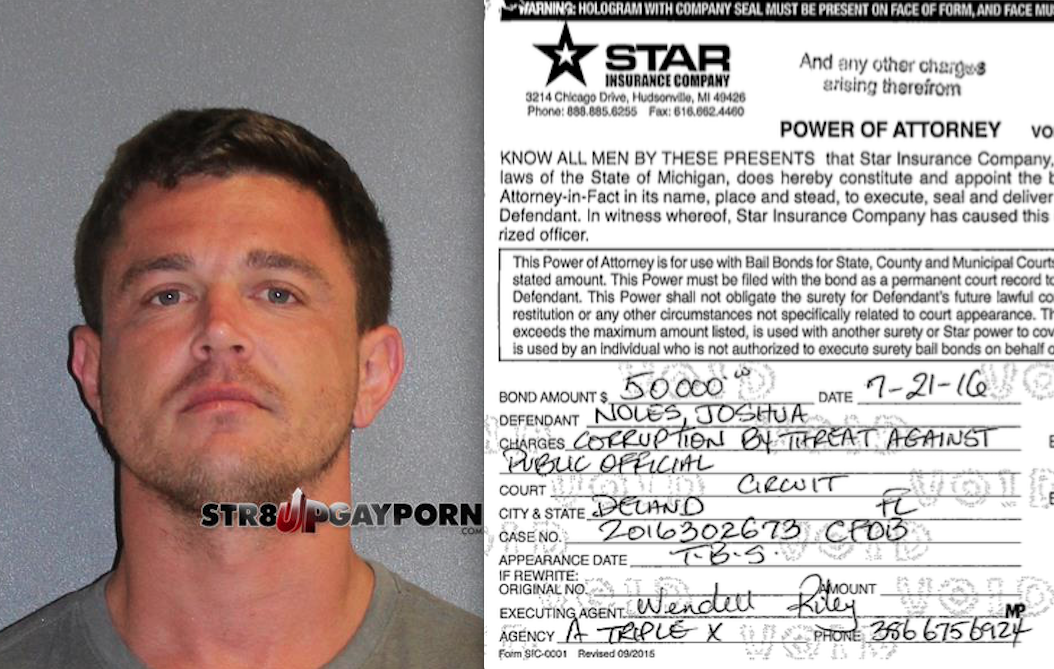 After being in custody for nearly two months, gay porn star Sebastian Young was released from a Florida jail this week on a $50,000 bond.
Young had initially been denied bail after prosecutors argued that his release could endanger the detective whom he allegedly threatened to kill. Young is facing a felony charge of corruption by threat against a public official, which carries a sentence of up to five years in prison.
As with most bonds, Young only had to pay 10% of the $50,000. That $5,000 is non-refundable, even if he's found not guilty.
Conditions of Young's release include no contact with the detective or her family, not entering the city of Ormond Beach (where the detective lives), and not operating a motor vehicle, which makes sense, given that he allegedly threatened to run over the detective with his car. A pretrial date has been set for August 15th.
After being released from custody, Young took to Twitter to update his fans, and perhaps recoup some of that $5,000:
@asaturno hey pic.twitter.com/7cXSXN8Kpc

— Sebastian Young (@sebastianyoungx) July 25, 2016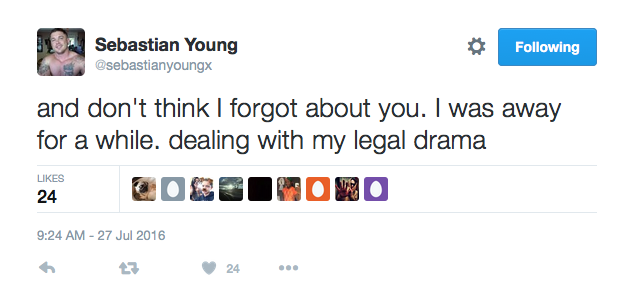 As reported exclusively last month, Sebastian Young was arrested after allegedly telling a clerk in his lawyer's office that he planned to murder a female police detective by running her over with his car. According to a police affidavit, Young believed that the detective, Danielle Reagan, was "ruining his life" by investigating claims that Young had sexually molested his children and given his 5-year-old daughter an STD. No charges were filed relating to those claims, which Young himself went public with in March.
Several years ago, Young was arrested and convicted for assault on an elderly person over 65, for which he spent nearly two years in prison. Young has also been arrested at least eight times on multiple drug, DUI, burglary, traffic, and battery charges over the past 12 years. While he has been arrested at least three times recently for assaulting his wife, charges were either eventually dropped or never filed after each arrest.