Remember Twink Seth Knight? Here's His Bareback Gay Porn Debut
Twink performer Seth Knight—one of the worst gay porn stars of 2013—scammed his fans out of over $700 via GoFundMe in 2013, and pretty much disappeared a few months later (except for that time he went to Gay Days). Now, nearly three years later, he's run out of money again, so it's back to gay porn. And this time, it's bareback gay porn.
Anyone miss him?
Here's Seth Knight in a bareback orgy from FraternityX. Surprisingly, Seth Knight is actually one of the tops in this scene.
Seth Knight playing a top is one thing. Seth Knight playing a homophobic straight guy who's supposed to be in a fraternity? That is a leap of logic I cannot make, even for a site like FraternityX, where literally everything is phony, staged, and fake as fuck.
One positive thing about this otherwise offensive scene is the ripped guy in the red hat. (His name isn't provided, but I think it's Rod Peterson.)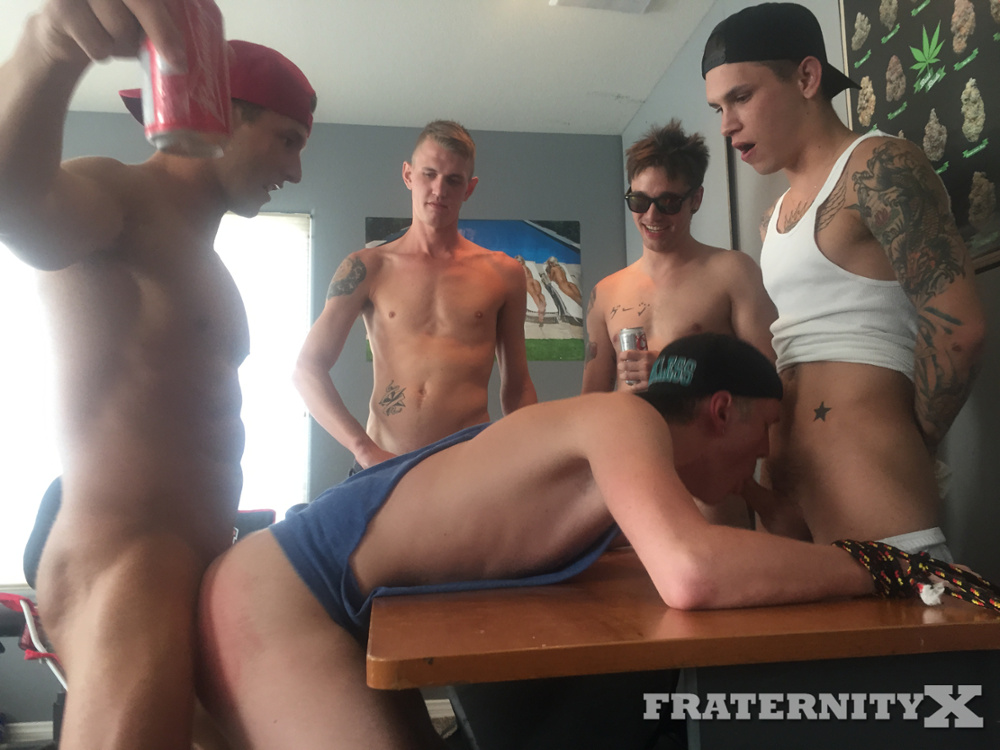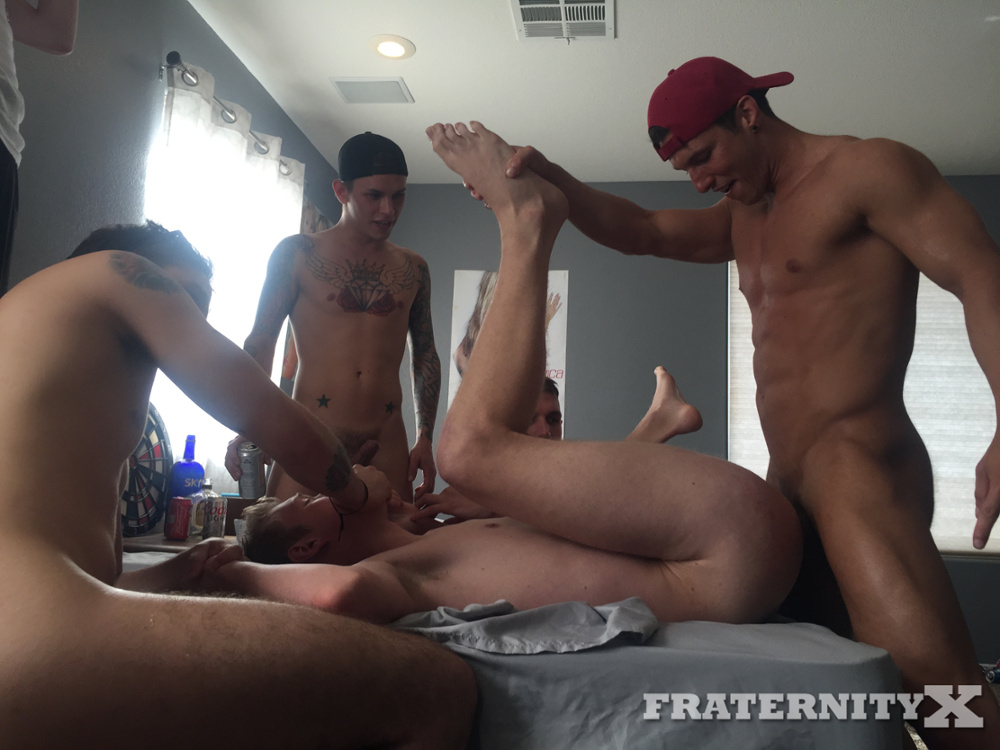 Trailer (watch full scene here):
[
FraternityX: Seth Knight's Creampie Orgy
]