The Very WORST Of 2013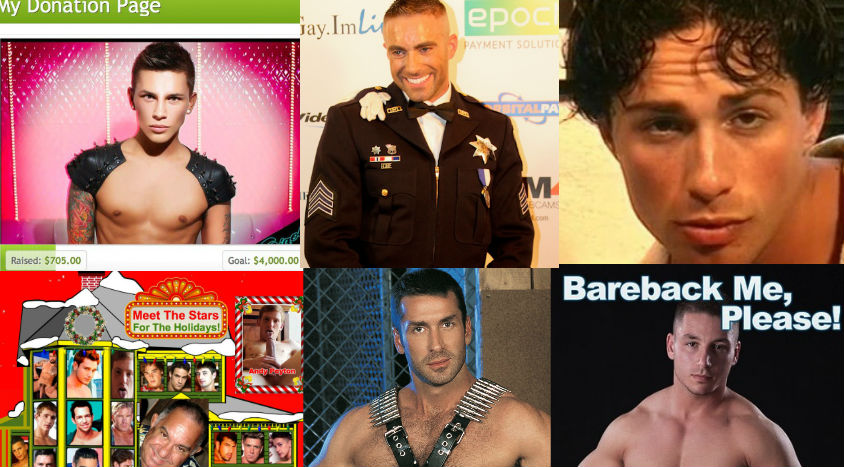 As promised, my list of the WORST things in gay porn in 2013 is below. Believe me, it was hard to narrow it down to just six, but I went with the people who really and truly were the worst. If you don't like reading about how bad people are, click away right now and read my "Best Of" list instead (and then ask yourself what you're doing on this site in the first place?).
Here, in order from bad to worst, are The 6 Worst Things That Happened In Gay Porn In 2013: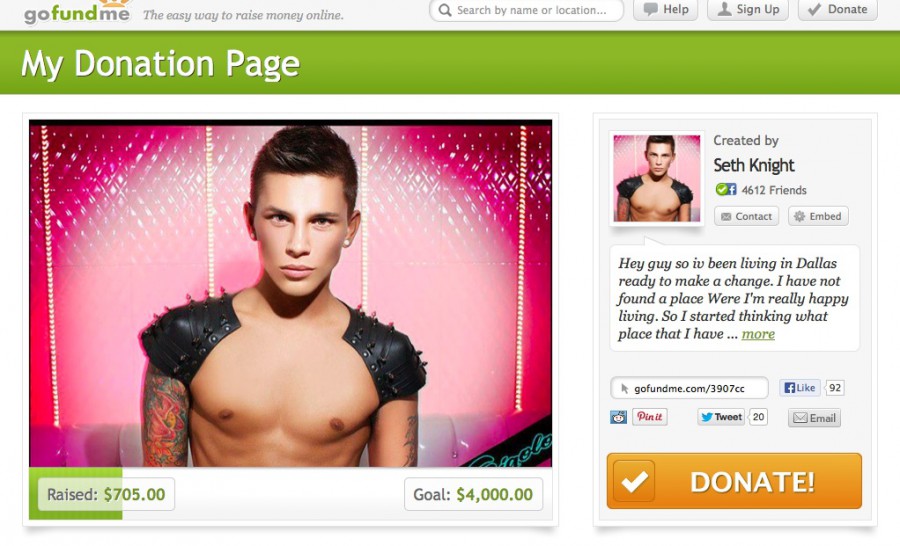 6. The Con Artist: Seth Knight
Remember when Seth Knight raised over $700 from clueless fans via GoFundMe so that he could move to London? Sure you do. And then remember when Seth Knight used that money to move to London? Probably not, since he never moved. Online panhandling is one thing, but not using the money on the thing you said you were going to use it on is something else entirely. (Unfortunately, it's not illegal.) After calling Seth out on his scam, he accused me of bullying him, and I can see how that would make sense if I were a twink who wanted to distract people from the fact that I stole $700 from them (and apparently spent it on a new tattoo). Of course, if you're stupid enough to have donated money to Seth Knight, you probably deserve to have lost your money in the first place.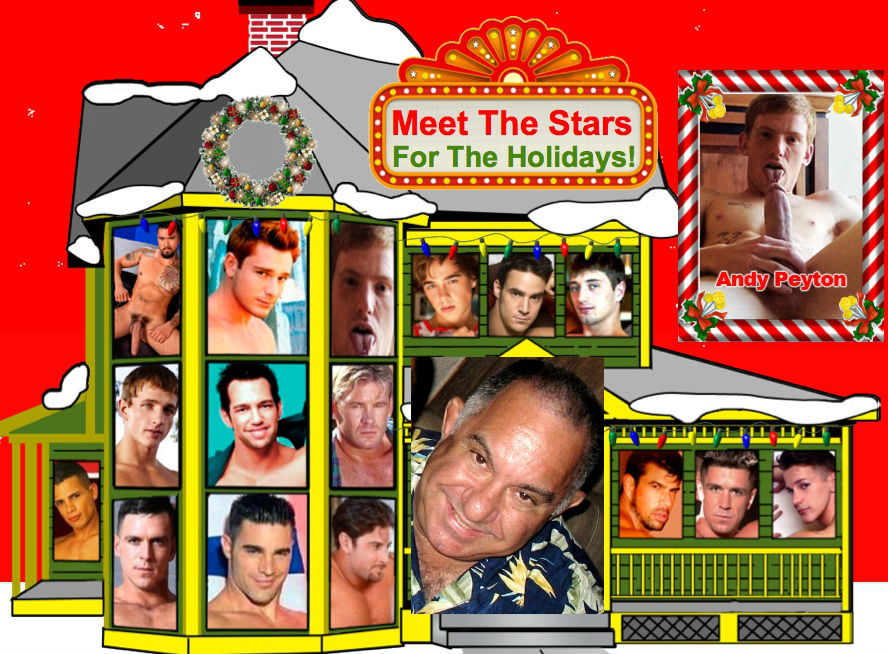 5. The Fraudulent Pimp: David Forest
The troubled male madame in a Hawaiian shirt has made a career out of swindling people into buying whatever it is he's selling, even when he didn't have anything to sell. His M.O.: Tell unsuspecting johns that he can set them up with whichever A-list gay porn star they want, including Trenton Ducati, Paddy O'Brian, Roman Heart, Dale Cooper, Christopher Daniels, and dozens more—all of whom he doesn't represent. The john makes his selection, then pays a $500 fee (the funds are wired to one of Forest's bank accounts), and when Forest tells the john that—surprise—the star requested isn't available, some z-list male prostitute is sent in his place (if anyone is sent at all). Forest's "Meet The Stars" bait and switch scheme is still going strong as the year winds down, with an almost hilarious (if it weren't so sad) graphic on the site offering Chris Rockway, JD Phoenix, Justin Owen, and more, all of whom, again, he does not represent.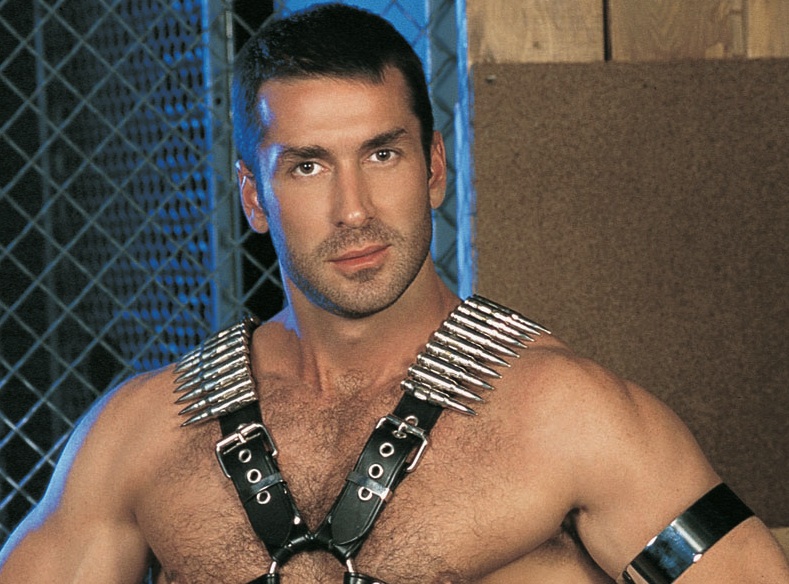 4. The Clown: Chris Steele
What is JetSetMen director Chris Steele doing when he's not running a studio into the ground (or being sued by former substitute teachers for stealing porn)? Offering yours truly a job, of course. After I resigned from my former position as editor of The Sword, Steele had his assistant Joey Vierra call to offer me a job working with him on a new site. I obviously declined the offer, mainly because I had no interest in working with someone who obviously had no idea how to run a business, but also because I couldn't take someone seriously who wasted his time anonymously bad mouthing everyone in the porn industry by posting comments on The Sword (all of which came from a JetSetMen IP address and were written under the name "TJ") all day long. Clown Steele's latest goof? Fraudulently impersonating this very site, Str8UpGayPorn, with a Twitter account called "StraightUpGayPorn," where Steele posts affiliate links to JetSetMen. Unfortunately, not even using someone else's name can resuscitate a dead studio that hasn't produced a movie since April.
3. The Racist: Marc Dylan
Unbearably monotonous YouTube vlogger and former bareback gay porn star Marc Dylan tried to couch his racist views as mere sexual preferences in his now infamous "I'm just not attracted to black guys" video, but when most everyone called bullshit, the southern foodie doubled down on his bigotry and recorded another "racial preferences" video, which of course only made things worse. As of post time, Marc Dylan is probably still trying to defend himself, and he is still most definitely a racist.

2. The Hypocrites: Michael Lucas & Stephan Sirard
Lucas Entertainment CEO Michael Lucas was quoted in 2006 as saying he would never produce bareback porn because he had "strong principles and beliefs" and because it would be "highly irresponsible to show unsafe sex to a community that suffered tremendously through the AIDS crisis." NextDoorStudios President Stephan Sirard, meanwhile, was quoted in 2009 as saying he would never produce bareback porn because "studios that don't use condoms and don't test should be in court for murder." Cut to today, and Lucas and Sirard are now actively producing bareback porn. For his part, at least Sirard didn't try and defend his bareback scenes through absurd obfuscation like the deplorably reckless Lucas, who was responsible for possibly the most retarded (not to mention dangerous) STD safety protocol of all time: "Informed Barebacking."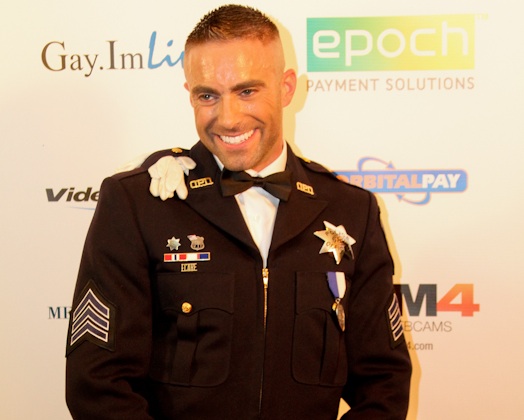 1. The Nutjob: Jake Genesis
The craziest of the crazies and the #1 worst thing to happen to gay porn in 2013, Jake Genesis left a steaming pile of shit on the gay porn industry when he abruptly exited the business via an insane, porn-shaming, self-victimizing "apology" letter he posted last April. To wit:
I hurt the men with whom I filmed pornography through my participation in the industry and I hurt the countless people who have seen what I did and who will see it. […] With a contrite and broken heart I ask the mercy and forgiveness of those who were hurt by my involvement in the pornographic industry.

Pornography does violence to human spirit and, in its effort to display human sexuality openly, pornography perverts it. Pornography destroys families and relationships and lives. Far from being a victimless act, pornography victimizes every single human being involved. The victims of the adult entertainment industry are those who consume pornography and their families but also those involved in the production of pornography and, especially the models or actors.

100% of the actors in pornography are victims to varying degrees. The very young, the economically destitute, and the uneducated are victimized to a higher degree than men like me who made a more conscious choice, but everyone is harmed deeply by the experience and no one escapes the knife that cuts deeply the innate dignity of the human person.
If you think that's a tl;dr joke, read the entire mess for yourself on his site (don't ask how/why it's still up). Apparently he left to start on a "path to reconciliation with God and with the Church," which puts him in the same camp as fellow religious nutjob Spencer Fox. What a pair. Jake's apology letter even got picked up on the Christian blogs, no doubt providing the religious right with plenty of fodder to use against the gay porn industry, not to mention homosexuality in general.
In the short few months that he was in the industry, Jake Genesis managed to coerce former boyfriend Matthew Rush to retire (they dated right before Genesis decided to become a gay porn star himself), date Seth Knight (LOL, remember their joint Twitter account?), and sue Raging Stallion to get out of his exclusive contract (part of the settlement agreement stipulated that Raging Stallion's sister company, The Sword, not publish any articles critical of Genesis), so you can only imagine what he would've accomplished had he not retired.
But thankfully Jake Genesis did retire, because he really was the #1 Worst Thing To Happen In Gay Porn In 2013.
Happy Holidays!