The 8 Best Things That Happened In Gay Porn In 2013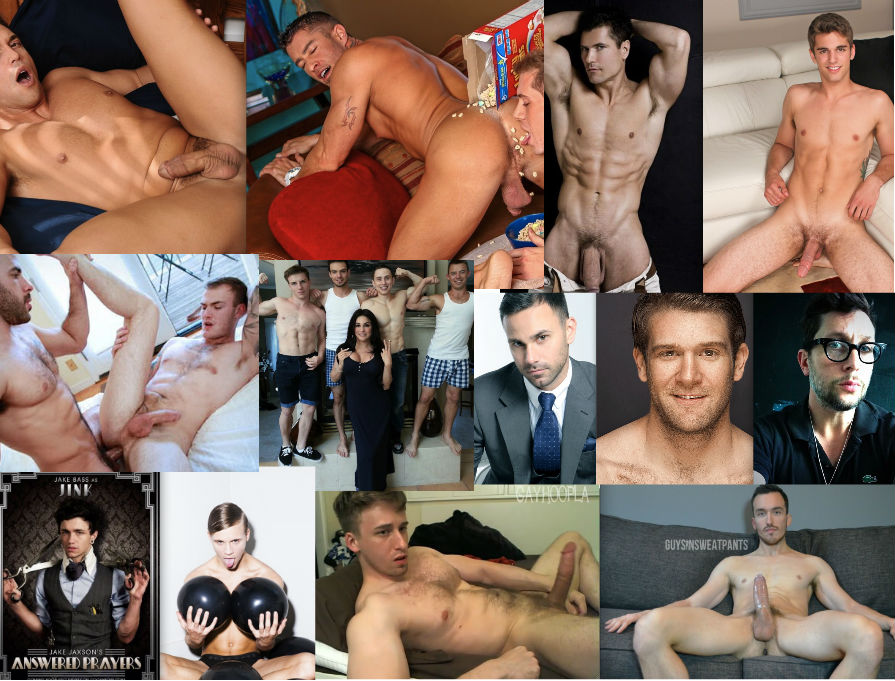 The gay porn landscape changed dramatically in 2013, and most everything that happened was pretty awful! But in the spirit of the holidays, I thought I'd put together a list of all the GOOD things that did manage to happen in gay porn in 2013. I was able to come up with eight!
Here, in no particular order, are The 8 Best Things That Happened In Gay Porn In 2013:
The Tried And True: Randy Blue
Other studios could learn a lot from Randy Blue. Randy and his team have been consistently introducing us to the most fuckable men on Earth for over a decade now, and in 2013 they continued to do just that, with not an ounce of drama or a single misstep. With Sean Zevran, Lance Alexander, Austin Wolf, Nicco Sky, Diego Sans, Jake Andrews, Robert Craig, and Justin Owen (to name just a few), Randy Blue has the hottest, most diverse roster of performers in the entire business. Case closed.
The Comeback Kids: BelAmi's Lukas Ridgeston & Sean Cody's Jess
Granted, Lukas Ridegston's return to BelAmi was probably just a onetime thing, but what a thing it was. As one of the most recognizable performers in the history of gay porn, there was a lot of hype going into the release of Forever Lukas, and it more than delivered. Sean Cody's horse hung Jess, while only absent for about two years, was perhaps slightly more fulfilling (pun intended) since he creampied his way through a variety of bottoms in multiple films throughout the year.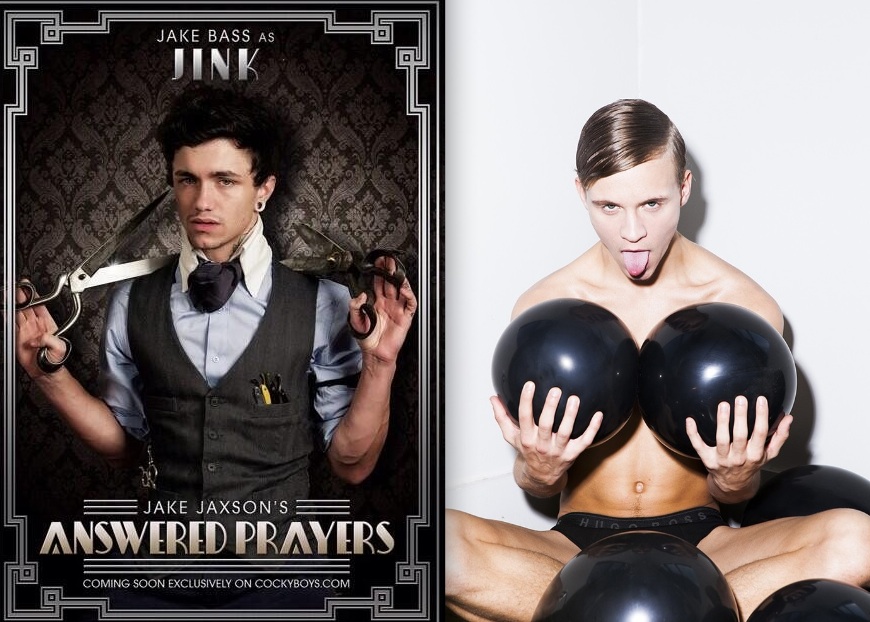 The Dynamic Duo: Jake Bass & Max Ryder
Fresh off the success of CockyBoys' Project Go-Go Boy at the end of 2012, studio owner Jake Jaxson doubled down on Jake Bass and Max Ryder's chemistry by producing a second feature co-headlined by the IRL BFFs, 2013's Road Strip, which ended up being an even bigger success. Not only did Jake and Max help to redefine CockyBoys, they redefined what it meant to be a young gay porn star in 2013, which meant becoming something even more than a gay porn star. As personalities in gay culture with side projects and photoshoots and live appearances and fan bases as big as some "mainstream" celebrities, Max and Jake aren't just gay porn stars, they're stars who just happen to do gay porn.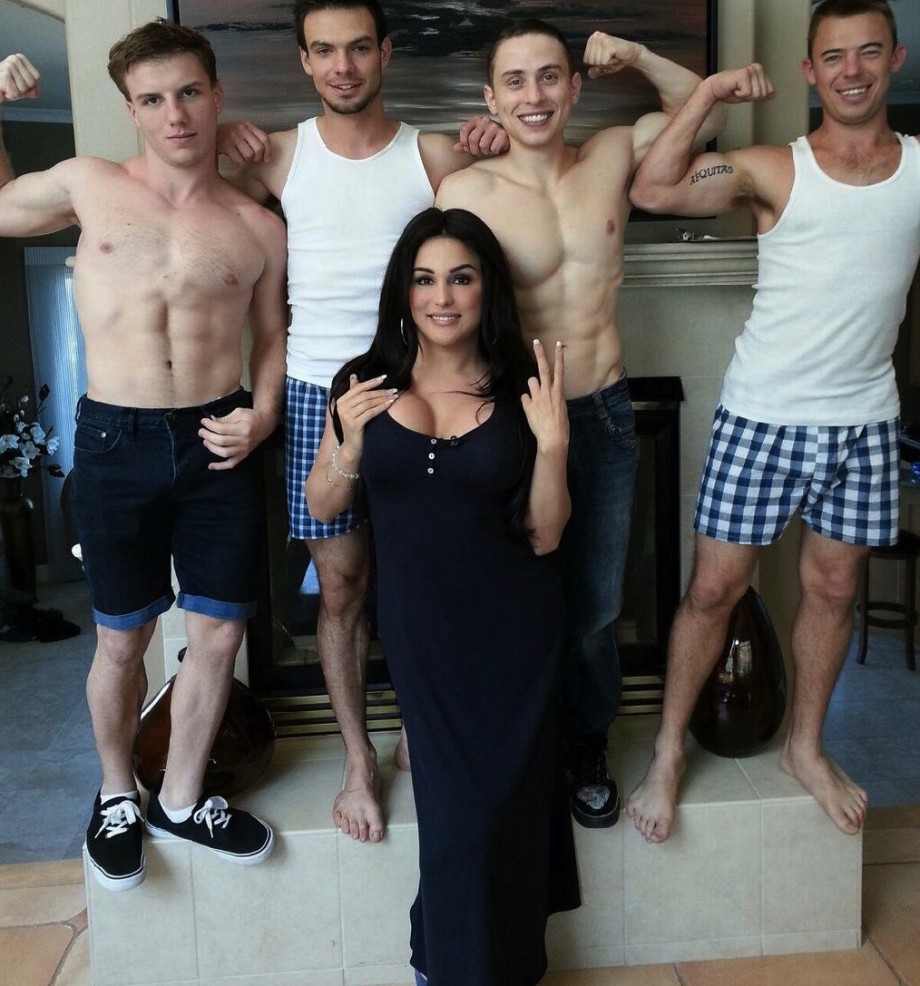 The Ingenue: Bambi
One of the most entertaining aspects of NextDoorStudios, Bambi is a make-up artist who has more wit and charm than all of NextDoor's fired gay-for-pay exclusives combined. Bambi always says what everyone else is already thinking but is too afraid to say, and maybe that's why she's a girl after my own heart.

The Success Stories: GuysInSweatpants & GayHoopla
With many old studios fading into obscurity, re-releasing old scenes, or abandoning principles just to try and break even, it was great to see a few new ones succeed. Austin Wilde's GuysInSweatpants launched early in the year, GayHoopla blew up a few months later, and both are still going strong into 2014. How did they do it? Both sites have easy-to-use affiliate programs for bloggers, are interactive with fans on social media, and produce hot porn that people are willing to pay to see. What a concept, right?
The Bottoming Debuts: Christian Wilde & Topher DiMaggio
Thanks to a little nudging (and maybe a bigger paycheck), two of the industry's longest running "top only" performers finally took it up the ass in 2013. Christian Wilde's bottoming debut this past spring was both a career and a personal highlight for him (from what I'm told, he really enjoyed Austin Wilde's cock) that was nearly five years in the making. As far as Topher's BD, no one's even seen it yet (it comes out later this month on Men.com), but I already know it will be amazing simply because it involves a dick going in Topher's butt.
The Artists: Conner Habib, Colby Keller & Jake Jaxson
Seeing as these three wear various hats, you could probably call them whatever you want (artists, intellectuals, filmmakers, provocateurs) and it'd be OK by them. They all work with different tools and have different messages, but what Conner, Colby, and Jake have in common is something we can all be grateful for. Successfully blurring the lines between art, porn, commerce, politics, and sexuality isn't just something you "do"—there has to be an intention. And whether it was Conner Habib writing an essay, Colby Keller recording an advice vlog, or Jake Jaxson directing a movie, the reason they blurred the lines they did was to help us see ourselves, and the world around us, a little more clearly.
The Retirees: Rocco Reed & Cody Cummings
This list had been presented in no particular order…until now. Cody Cummings and Rocco Reed's retirements were definitely, without a doubt, hands down the best things to happen in gay porn in 2013! Human beef jerky Cody Cummings retired (or was fired, depending on which version of events you believe) from NextDoor in June to try and repair his relationship with his teen daughter, who stopped talking to him because of his gay porn work. The tragic irony, of course, is that Cody Cummings never actually performed any gay porn. Too bad, so sad. Human butterball Rocco Reed, meanwhile, retired from gay porn a month earlier via an "I am not or never have been gay" press release to AVN. So fuck him, fuck his fupa, and also fuck his tiny, limp, orange macaroni and cheese dick. Good riddance to Rocco and Cody, the worst gay porn performers not just of 2013, but the worst gay porn performers of all time.
Happy Holidays!
(If this list was too festive for you, fear not: My list of the worst things to happen in gay porn in 2013 is right here!)