WATCH: Sketchy Sex Bottom Poops Out A Massive Creampie After Being Gangbanged Bareback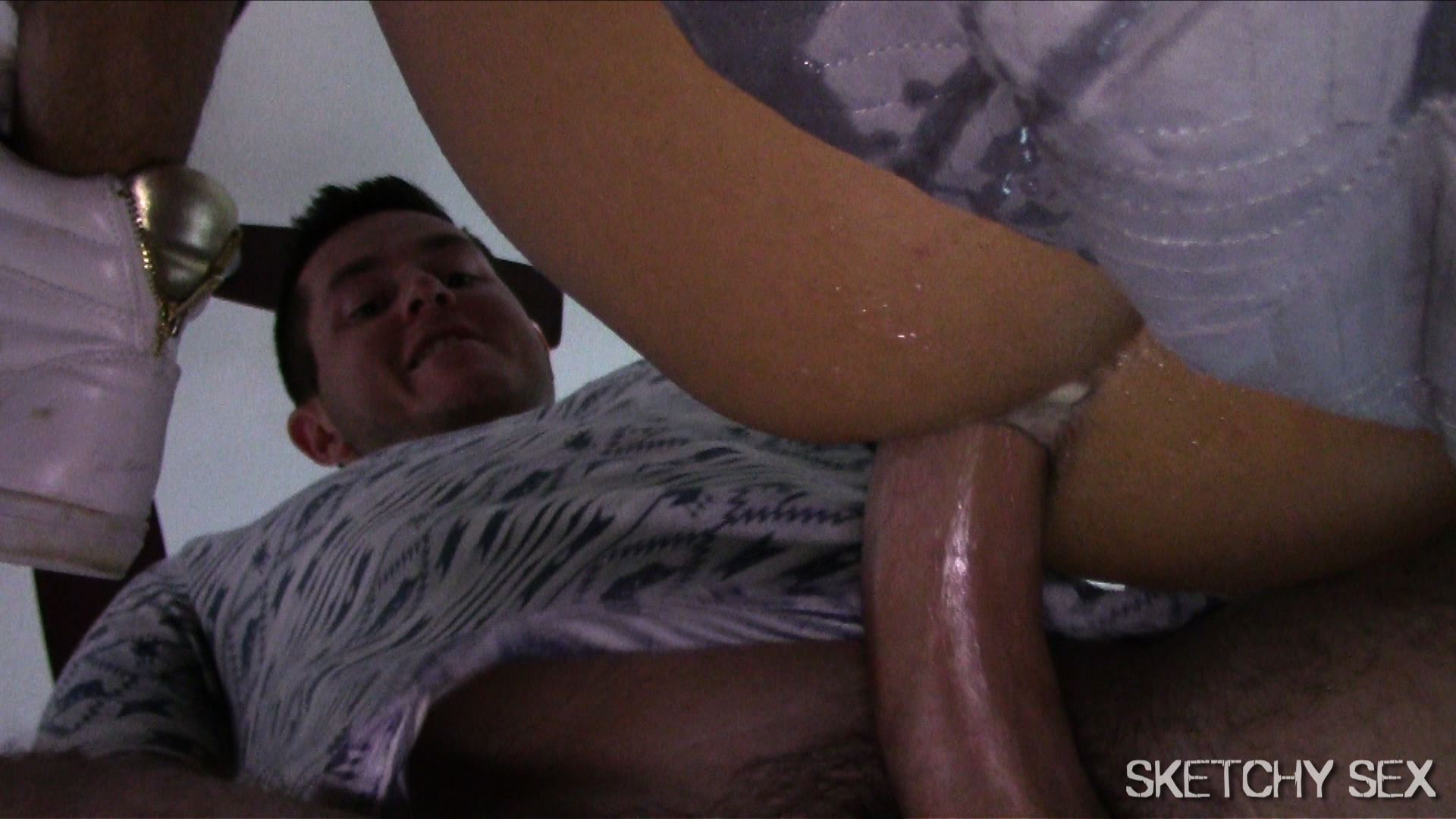 Sketchy Sex scenes typically feature a lot of loads (some of which have proven to be fake), and today's scene might have the most I've witnessed in a single scene this year. The best news is that at least one of these loads is actually real, and we can see the cum actually being shot out of the cock.
It's rare to see a cock actually cumming on Sketchy Sex (normally, the camera is out of focus or filming from behind, so we can't see the cum exiting the cock), but lo and behold, here it is: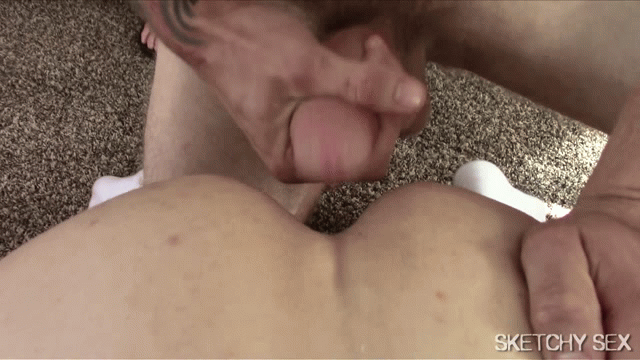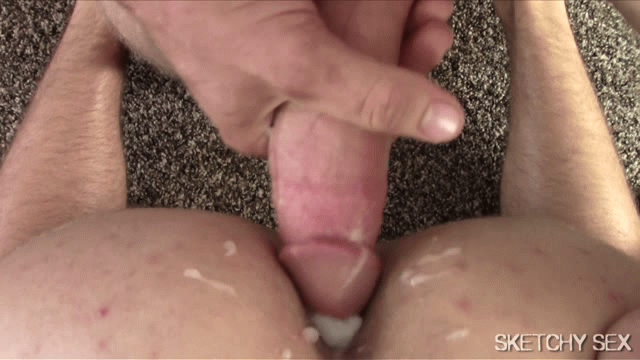 A few minutes later, there's a trio of oral cum shots for a different bottom (there are at least two gangbang bottoms in this scene, one of whom is played by Sketchy Sex's newest resident, Addison Blue), and I'm sorry, but these cannot all be real:
And, as noted in the headline of this post, the most insane load of all comes near the end of the clip, when gangbang bottom Addison Blue poops out a previously deposited creampie. Of course, this could be a mix of multiple creampies stored in his ass, or even some of the fake cum. There's no way to know for sure.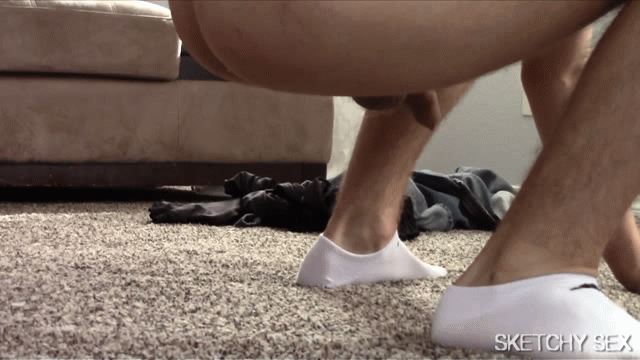 And, here's a slowed down version, so you get the full effect: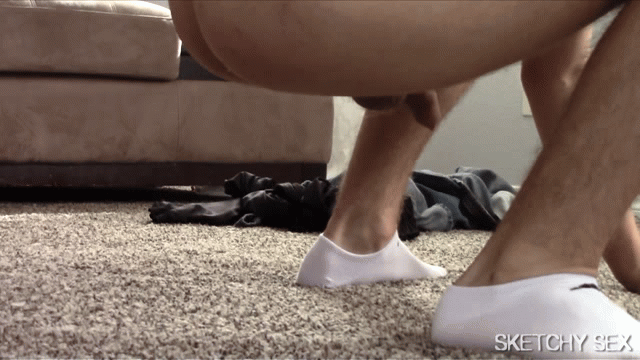 This gif obviously doesn't include sound, but in the clip below, you'll see and hear the cum being pooped out, and yes, it actually makes a sound as it's shat out and hits the floor. I think…I want to die. Trailer (watch full scene here):
[
Sketchy Sex: Gangbang Bottom Poops Cum
]