Someone Started A Petition To Boycott Racist Gay Porn Stars Paul Canon And Damien Kyle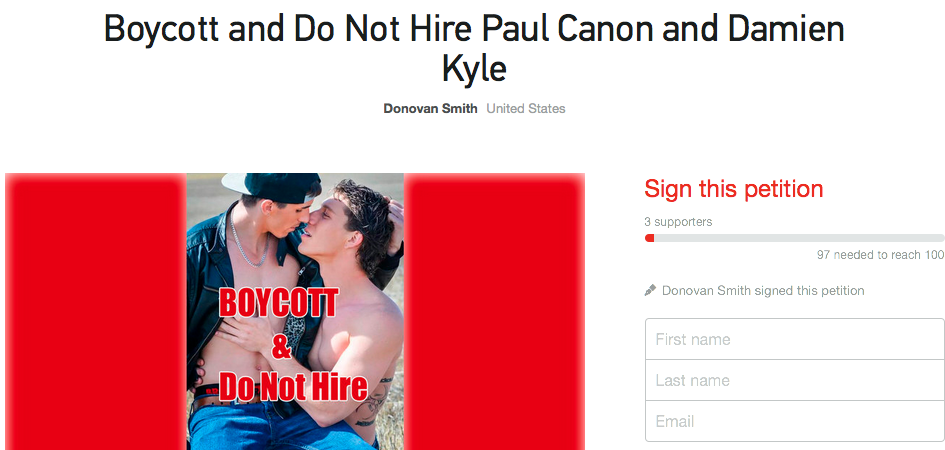 As well-intentioned as it might be to try and get racist gay porn stars like Paul Canon and Damien Kyle out of the industry, this new Change.org petition seeking to "boycott" Paul Canon and Damien Kyle is 100% meaningless (as are most Change.org petitions!). Also, boycotting entire studios—where many innocent gay men who have nothing to do with Paul and Damien are just doing their jobs and trying to make a living—isn't the right tactic either.
Still, this is a fun/kind of insane(?) thing to read! And given the horrific spelling/grammar mistakes, you'd almost think it was written by Paul Canon and Damien Kyle themselves!
Here's the full text of the petition, which includes possibly the most amazing threat I've ever read: The NAACP and Transgender Law Center are going to "take action" against any gay porn studio that hires Paul or Damien. SureJan.gif.
It is time for us to make a stand. I believe in free speech, but when it becomes racists, sexist, or malicious and defamatory in nature, then it needs to stop. Racism of any kind should not be tolerated. Every race on this planet is beautiful and to single one out for not being so is the most vile and disgusting thing a person can do. You can't delete racism. What you say and do online reflects not only your upbringing, but the the type of person you are and a reflection of the current state of your life.

Damien Kyle and Paul Canon are both miserable and drama! These guys have continually cyber-bullied people online with their negative and sensationalist comments just to get attention from the blogs and the media. They continually "leak" information to the blogs in order to put down gays, transsexuals, other studios, and now, any race they deem not to be "beautiful". Their latest targets have ranged from Caitlyn Jenner, Theo Ford, Kaden Alexander, Broke Straight Boys, to photographer Damien Christopher. All innocent people. The NAACP and the Transgender Law Center (http://transgenderlawcenter.org) have been alerted and plan to take action if any studio hires them in the future. While these two generously claim to attack everyone equally in the name of "free speech", maliciously destroying people's character, business, or reputation by spreading lies and stalking them is wrong.

Help us in stopping these degenerate racists. I was once a huge fan of Damien Kyle and I met him at Denver Pride event a few years back. He wasn't very polite–at all. I let that go, but his tweets and attacks border on being criminal. There is a new law in Colorado that makes cyber-bullying a crime. Boycott any site they are on and help us in alerting the gay porn industry that employing racists will not be tolerated. Write Broke Straight Boys, Men.com, and any other site these guys are on today and make a difference!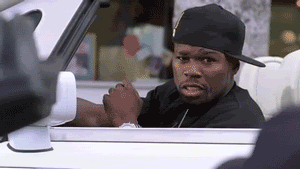 In case you care, the person who started the petition is not just a random gay porn fan or someone truly trying to wipe out racism. It was started by someone who calls himself "Damian Christopher" and/or "Damian Knight," and he's apparently a disgruntled former employee of BrokeStraightBoys who's been in an online feud/Twitter war with Canon and Kyle for several months, using the handle @211Models.
Have a nice 4th of July weekend, everybody.