Battle Of The Weekend Three-Ways: Stax Twins Vs. Rikk York's "24 Hour Boner"
Two gay porn three-ways available for viewing this weekend, one featuring ActiveDuty's real-life Stax twins fucking another Marine, and the other featuring Rikk York and his relentless boner. First, the twins' scene.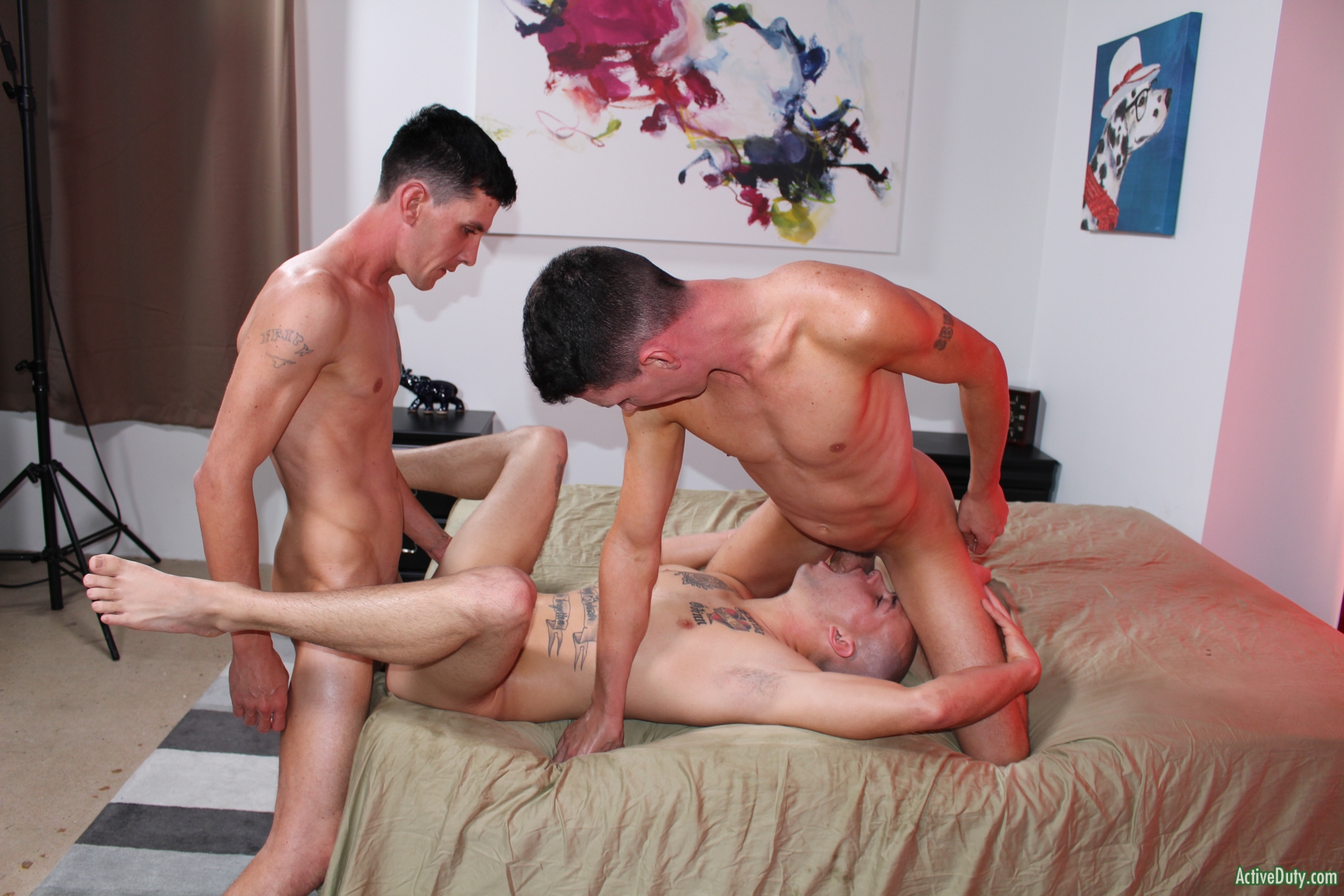 Those waiting for Jacob and Michael Stax to do anything different than tag team someone will have to keep on waiting, because that's what the brothers are doing again this weekend on ActiveDuty. Their bottom this time is Richard Buldger.
Trailer (watch full scene here):
[
ActiveDuty: Stax Twins Fuck Richard Buldger Bareback
]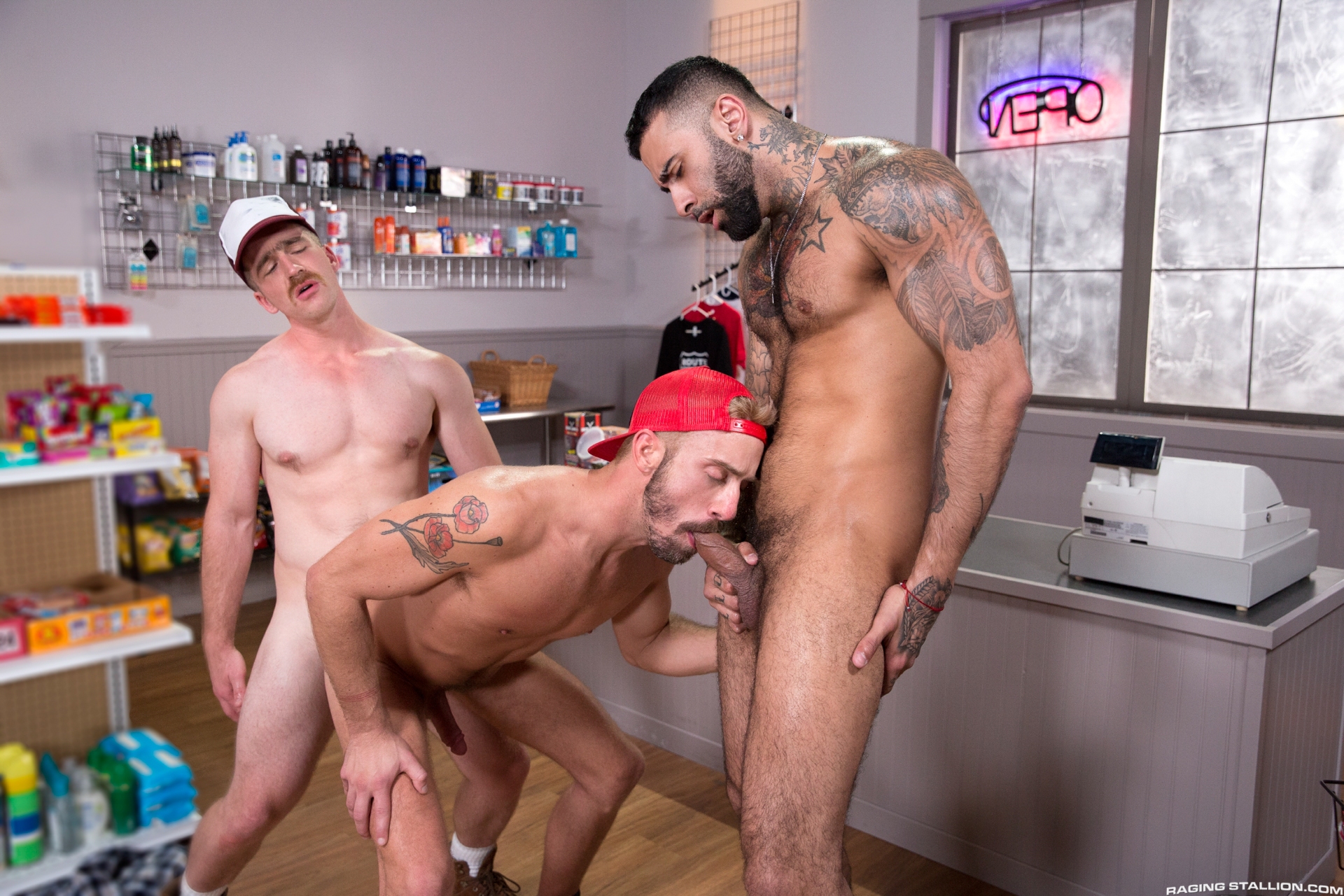 Raging Stallion's "24 Hour Boner" concludes with Rikk York (who, as you'll remember, accidentally drank a magic "boner elixir" last month and has had a permanent erection ever since), Nate Stetson, and Jett Rink having a three-way right in the middle of the convenience store.
Trailer (watch full scene here):
[
Raging Stallion: Rikk York, Nate Stetson, And Jett Rink
]