Tarzan's Fourgy Finale Is The Best Group Scene Of 2016
Orgies are my least favorite thing in gay porn, usually because they're too hard to shoot, and most directors/editors get overwhelmed with too many dicks, asses, and mouths. The final product ends up being a mess, and the viewer has no idea what to focus on. A four-way orgy isn't quite as complicated as a five-way (or, even worse, a six or seven-way), and those can sometimes turn out OK. That's the case with Tarzan's finale fourgy, which is actually better than just "OK." In fact, it's very good.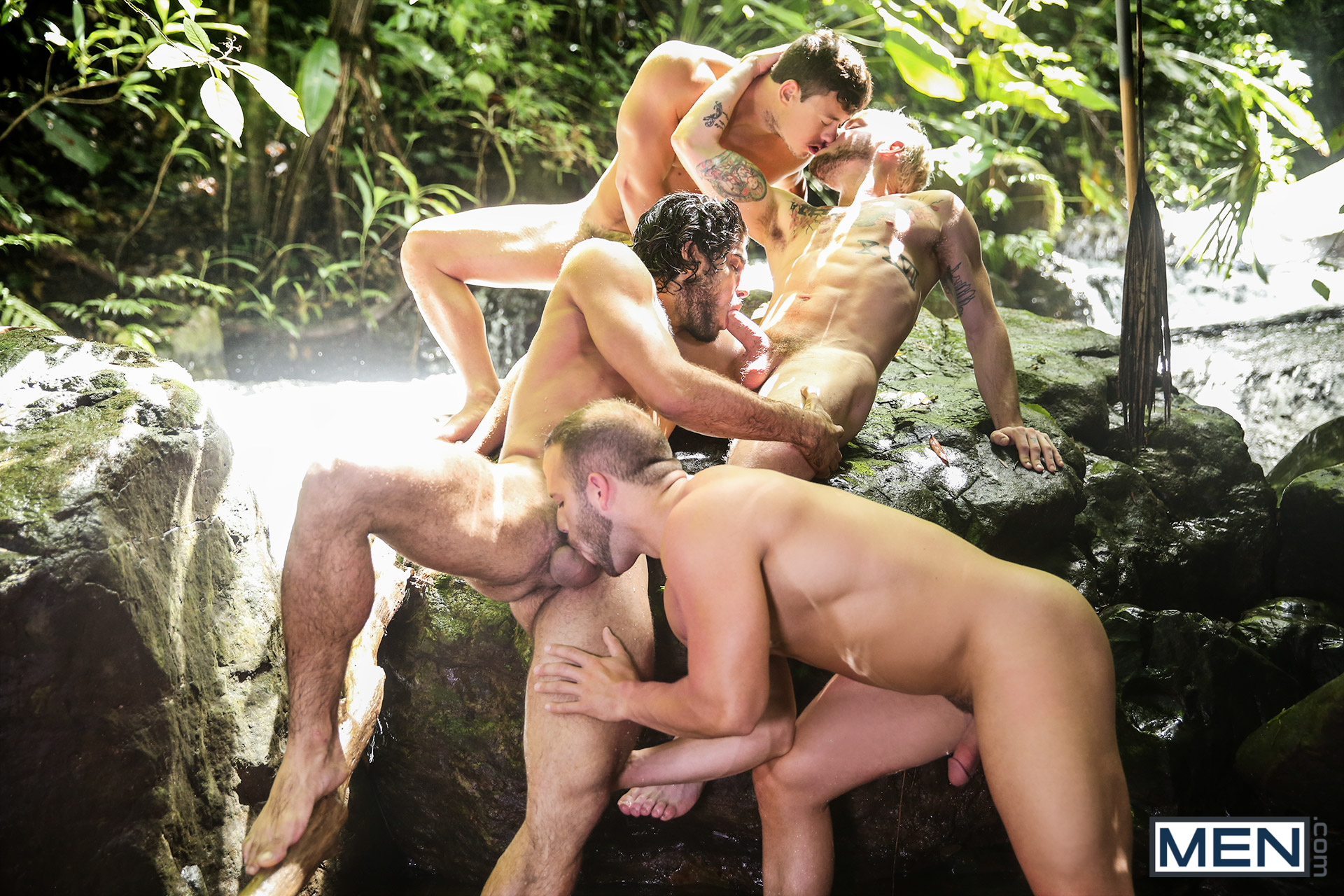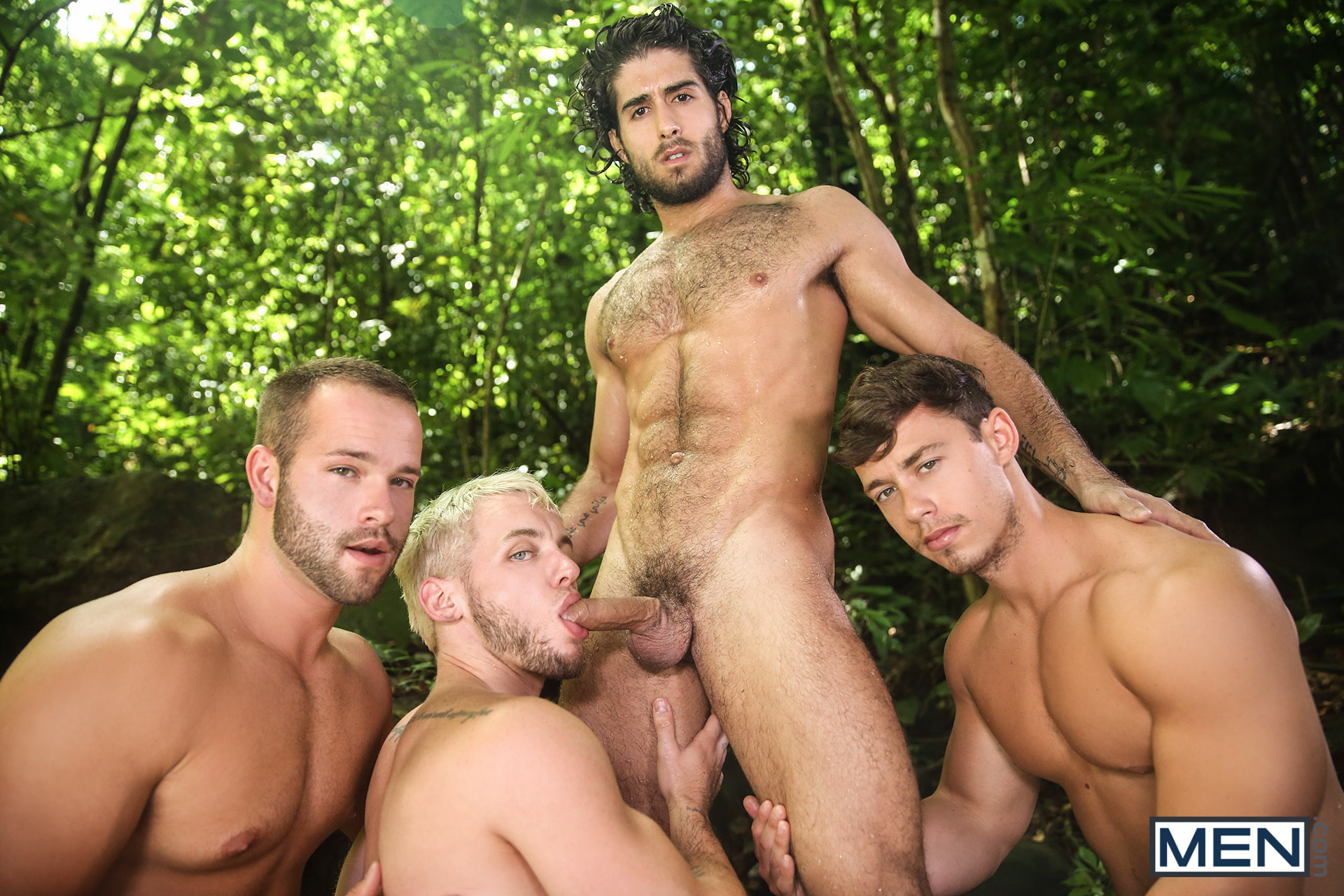 Beautifully shot, perfectly cast (all four guys seem to genuinely enjoy each other), and surprisingly well-acted, this is easily the best group scene of 2016 so far. While it can't compare to the best gay porn orgy of the decade (that would be Sean Cody's original Mountain Getaway orgy back in 2013), the Tarzan finale fourgy succeeds on every level, and it's all the more impressive when you consider that it was filmed in a Costa Rica jungle—not exactly an optimal location for shooting gay porn.
As most already know, the cast includes Diego Sans as Tarzan, Colton Grey, Tobias, and Luke Adams. The series was directed by Marc MacNamara, and all three installments are now playing on Men.com.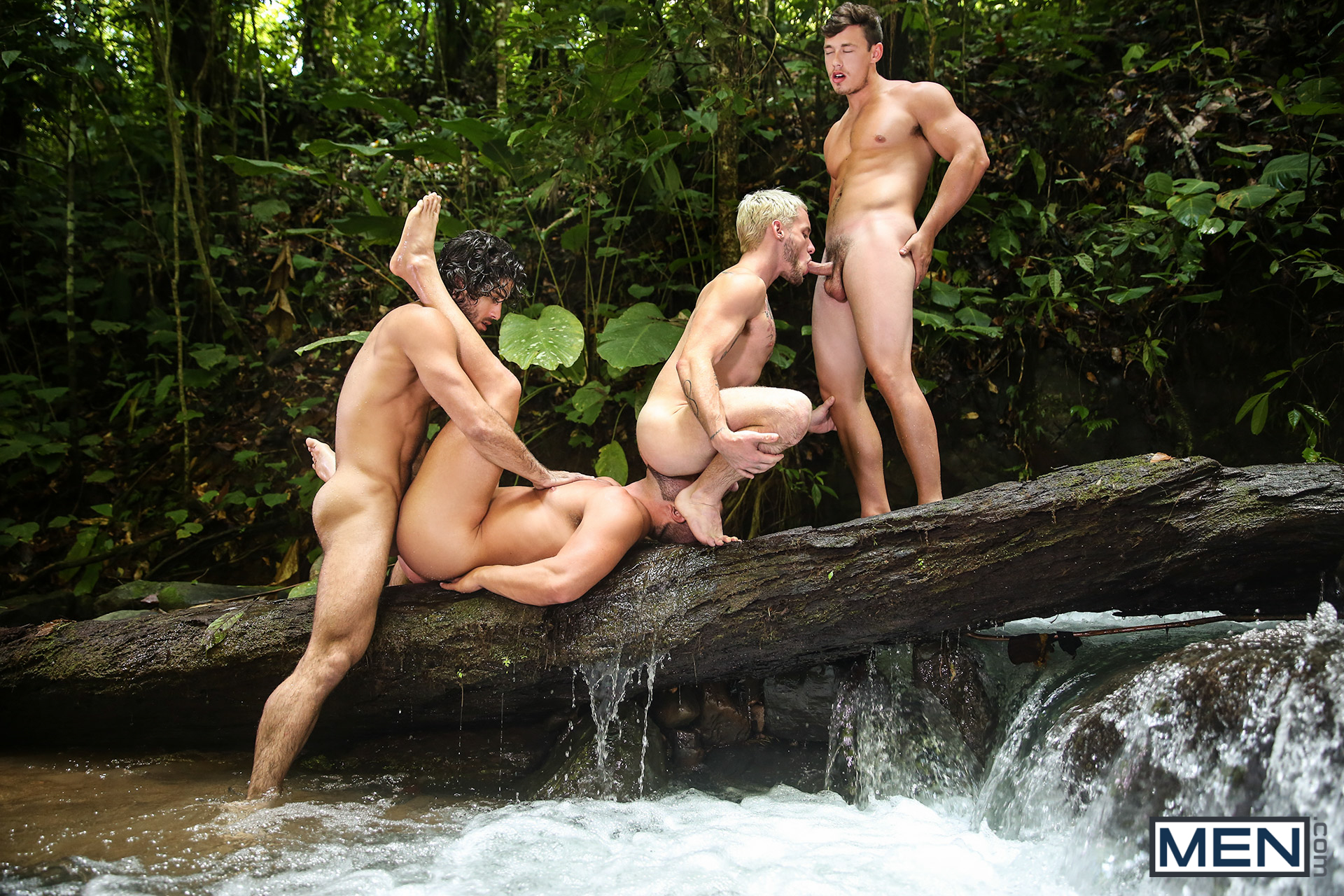 Trailer (watch full scene here):
[
Men.com's Tarzan: Colton Grey, Tobais, Luke Adams, And Diego Sans Orgy
]