The Anonymous Gay Man Hired To Film New GayHoopla Content Just Quit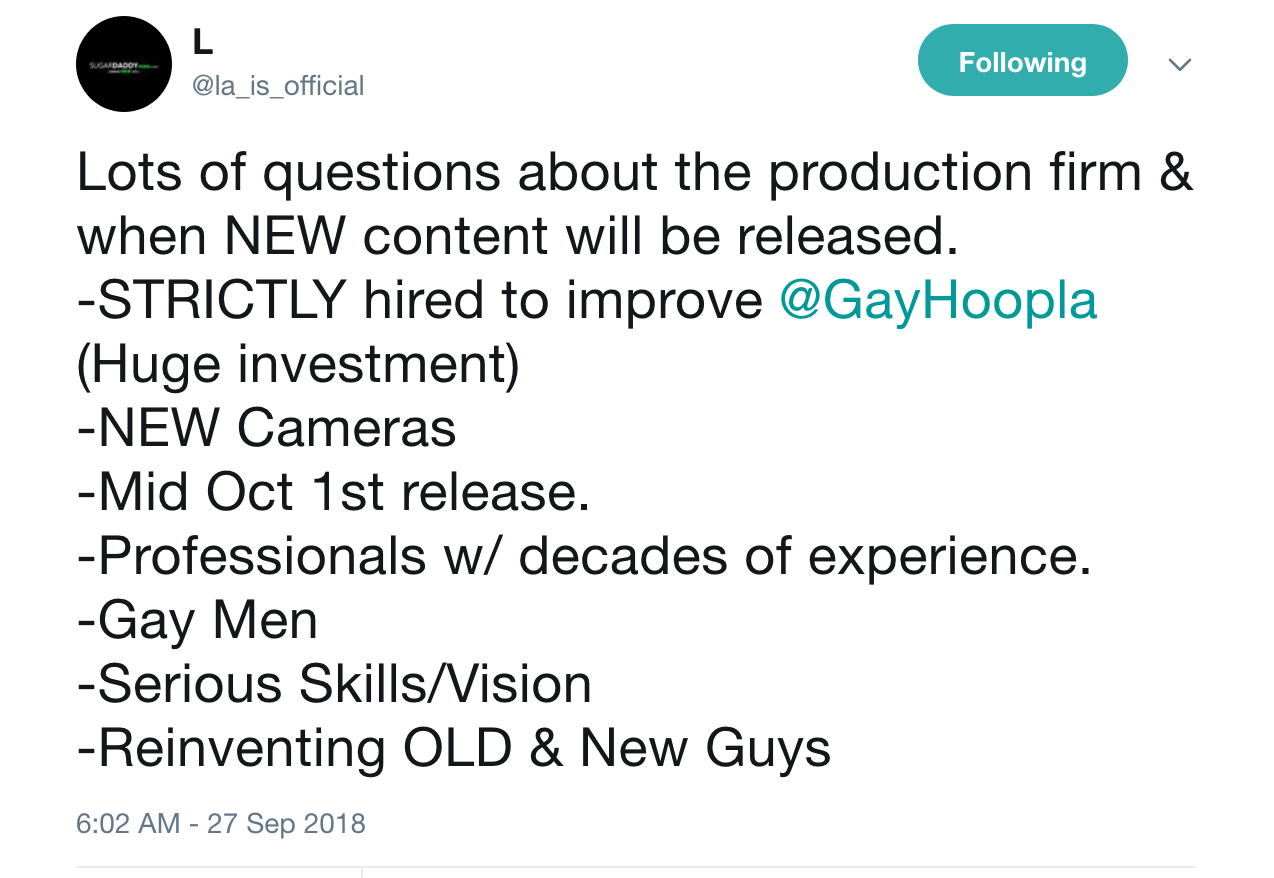 Well, that was fast.
GayHoopla's anonymous director and production crew—who had previously been identified by GayHoopla as "professional gay men" with "serious skills/vision," as seen above—recently hired to film all of GayHoopla's new content has just quit working for GayHoopla. And, although they were referred to as a group of people in previous GayHoopla press releases, it sounds like this production firm full of "gay men" was actually just one gay man, and he issued his own press release yesterday on Twitter to announce that he was quitting:
It's not clear why an anonymous person would care about letting people know that he quit his job, but maybe he's looking for new work? If so, hopefully he'll come up with a stage name soon. Also, despite saying that he was "excited" about the work he was doing, "RG" did not say why he quit working for GayHoopla so abruptly, so there is obviously some tea here. Str8Up has reached out for an explanation from both "RG" and GayHoopla, and I'll update this post if anyone responds.
Meanwhile, ICYMI, here's that GayHoopla trailer featuring some of the 17 new scenes shot by RG:
[
GayHoopla
]