Not In Front Of My Coffin: Theo Brady, Johnny Donovan, And Clark Delgaty Are Fucking Bareback At A Funeral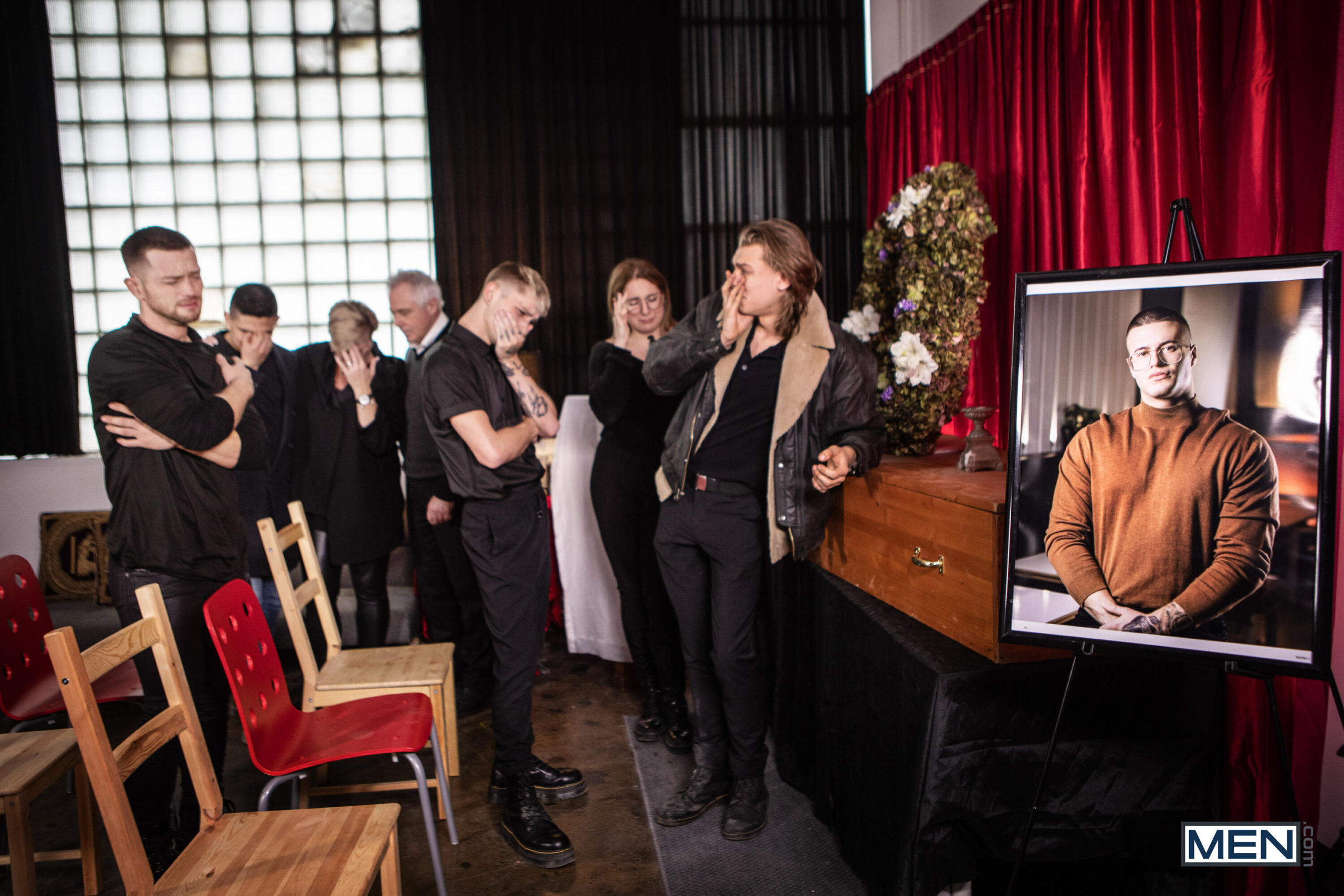 It's from Men.com, of course, and I'm surprised they didn't come up with this sooner?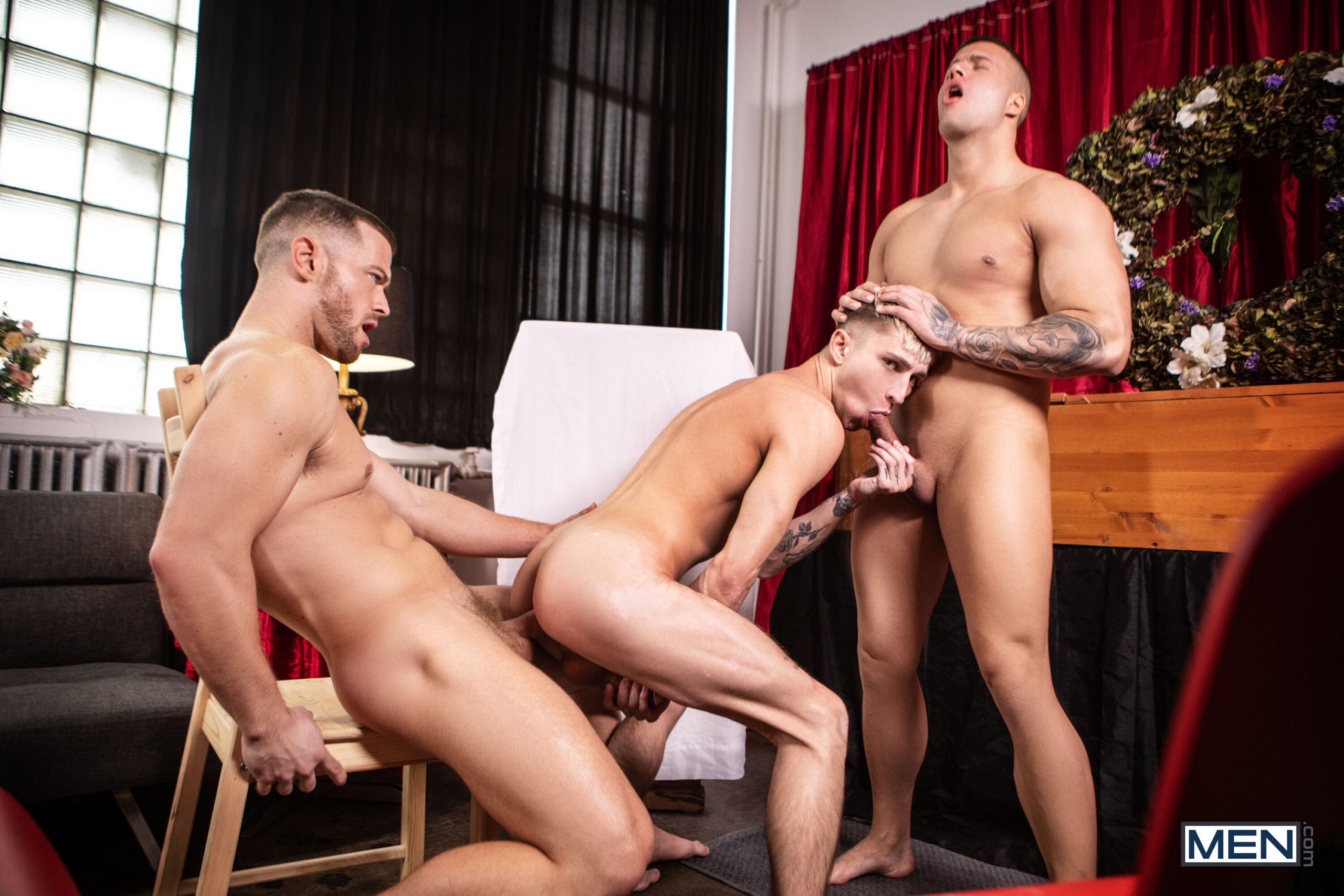 We've seen a father fuck his wife's obstetrician in a hospital room while delivering the wife's baby, so fucking in front of a coffin actually isn't that crazy. Adulterous gay sex during birth and adulterous gay sex during death, it's the gay porn circle of life at Men.com.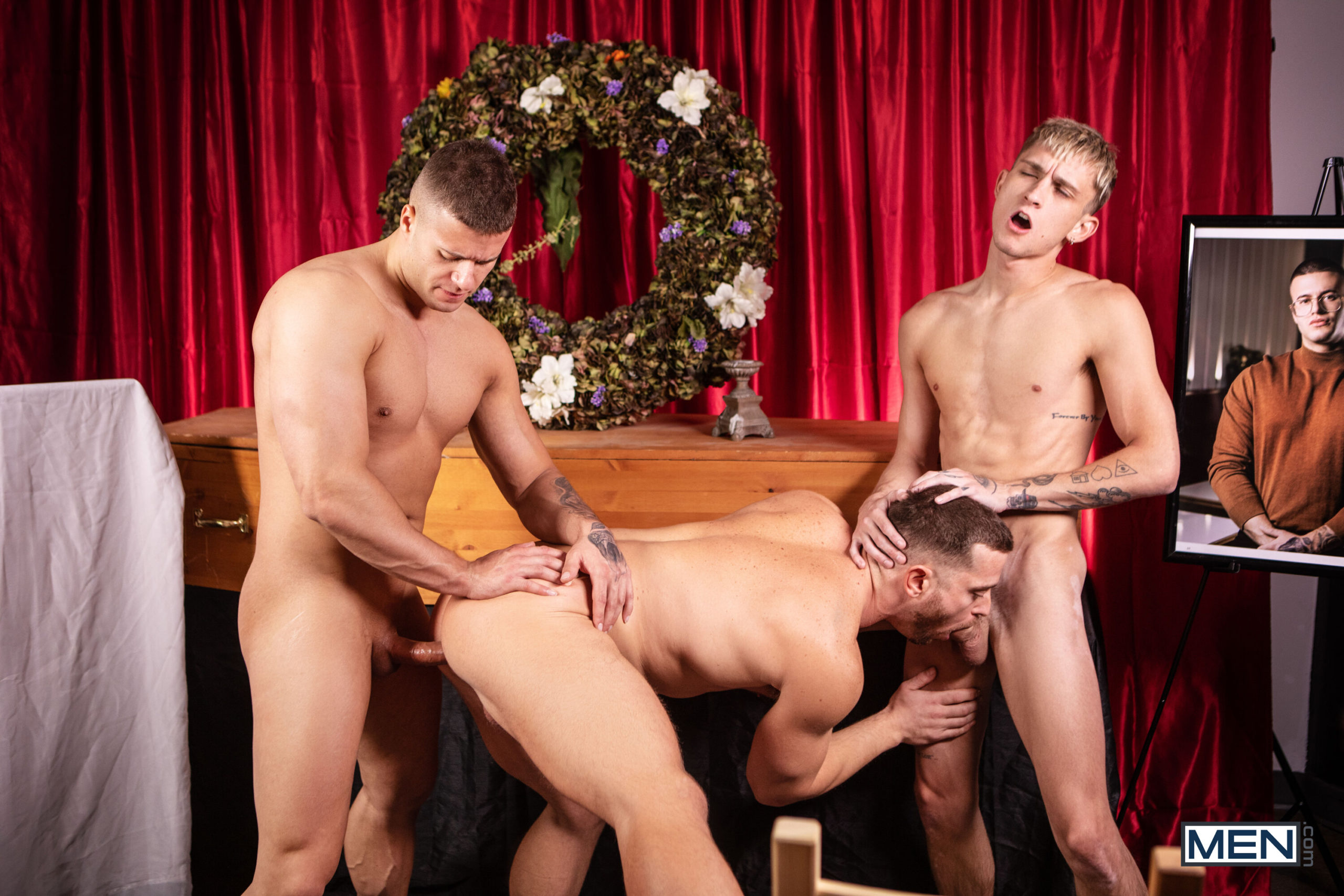 Although, there's a twist in this scene that isn't explained very well: The dead boyfriend (played by Clark Delgaty) has actually faked his own death and staged the funeral.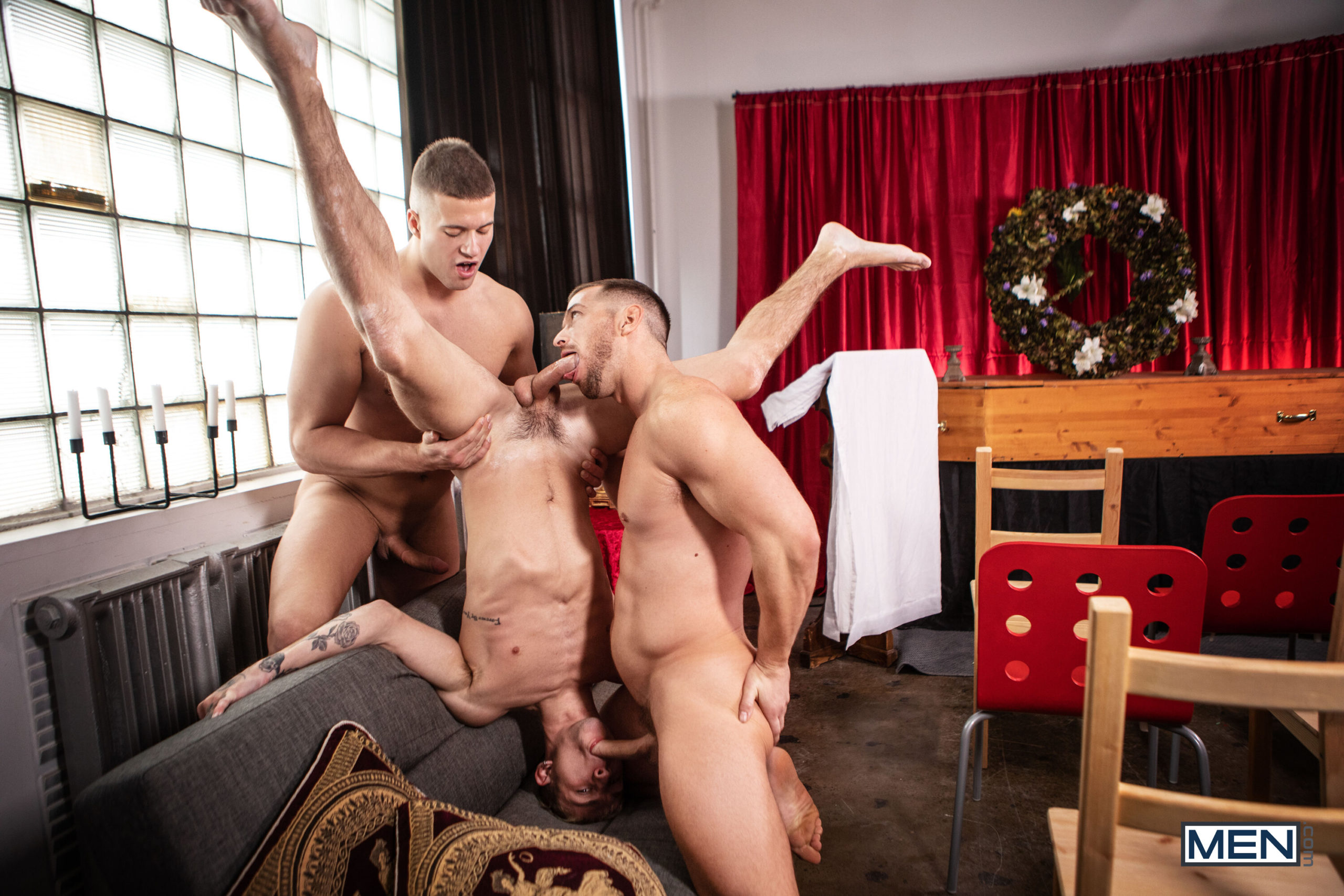 Why the pretend death? Clark apparently wanted to see what people would say about him if he died. Turns out, his boyfriend (played by Johnny Donovan) is kind of a shady bitch, and he has no problem hooking up with a horny best friend (played by Theo Brady) right there at the funeral. In fact, there's even a blowjob during the eulogy. Klassy:
Of course, Clark eventually interrupts the eulogy blowjob (eulojob?) to reveal that he's alive, and I don't need to tell you what happens next. A clip:
[
Men.com
]
And, of course, it wouldn't be Men without everyone (including a fun cameo by hung hunk Leo Louis—too bad we don't get to see him fucking) walking in at the end and discovering the coffin-adjacent three-way.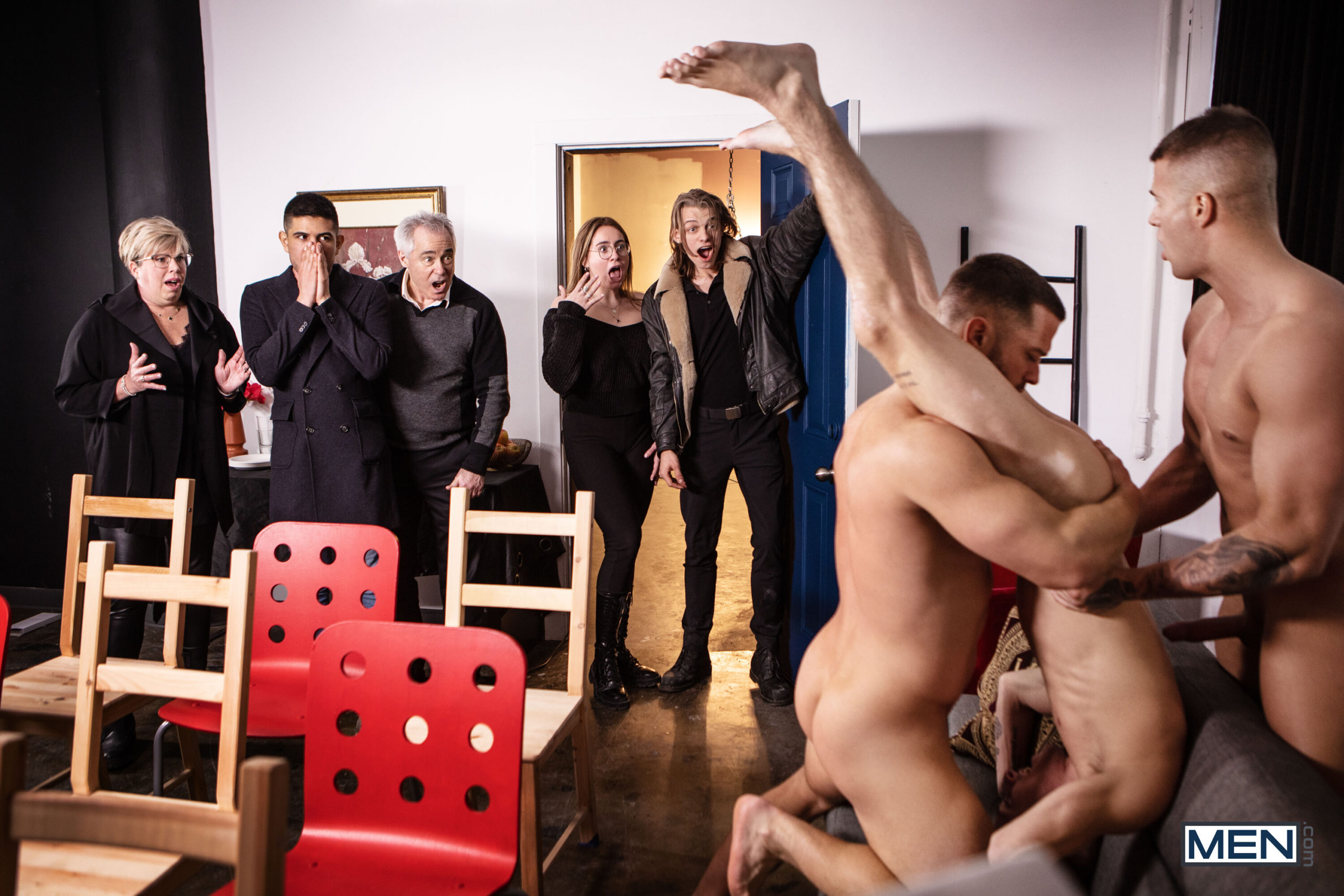 This scene is titled "Top Of The Mourning," which is clever and good, but I'm sorry, I can't believe they didn't call it "Not In Front Of My Coffin." Trailer (watch full scene here):
[
Men.com: Theo Brady, Johnny Donovan, And Clark Delgaty Fuck Bareback
]