Gay Porn Stars Theo Brady And Reese Rideout Have A Bisexual Three-Way With Aften Opal
Theo Brady and Reese Rideout's adventures in bisexual porn continue this week with a threesome co-starring Aften Opal.
For those keeping track at home: This is Theo's third bi scene, and it's his second time fucking Aften. Reese has had one previous bi scene with Johnny Rapid, but this is first time having one at Men/WhyNotBi. This is Theo and Reese's second scene together, having previously fucked bareback in "Hooking Up With Theo Brady."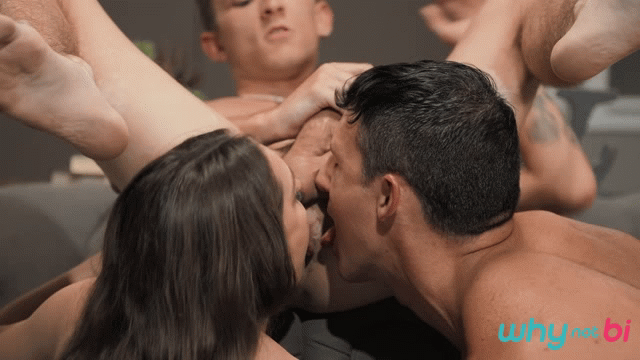 Compared to their last video, there's a very big (and very hot) difference for Theo/Reese this time, because Theo is fucking Reese's ass in this scene.
I can't remember the last time I saw Reese Rideout bottoming, so seeing him being fucked by Theo Brady's huge cock is a fantastic surprise, and it's even more surprising than the bisexual aspect of this scene. Speaking of the bisexual aspect, this eiffel tower is great: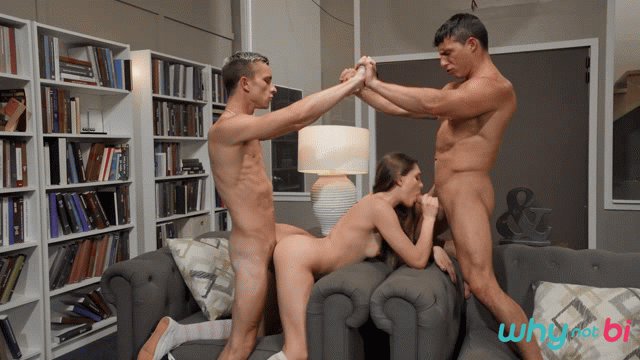 And if you like watching Theo Brady bottoming, you get to see that, too. Not sure what to call this position, but it looks fun: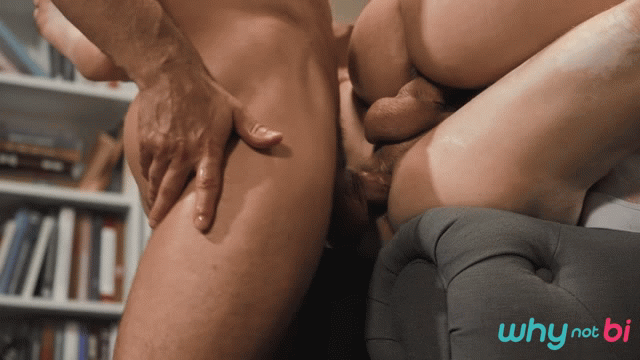 Trailer (watch full scene here):
[
WhyNotBi
/
Men: Theo Brady, Reese Rideout, And Aften Opal Flip-Fuck Bareback
]