Today In Gay-For-Pay Porn Stars Who Can't Cum: Phillipe Massa Pretends To Creampie Benjamin Blue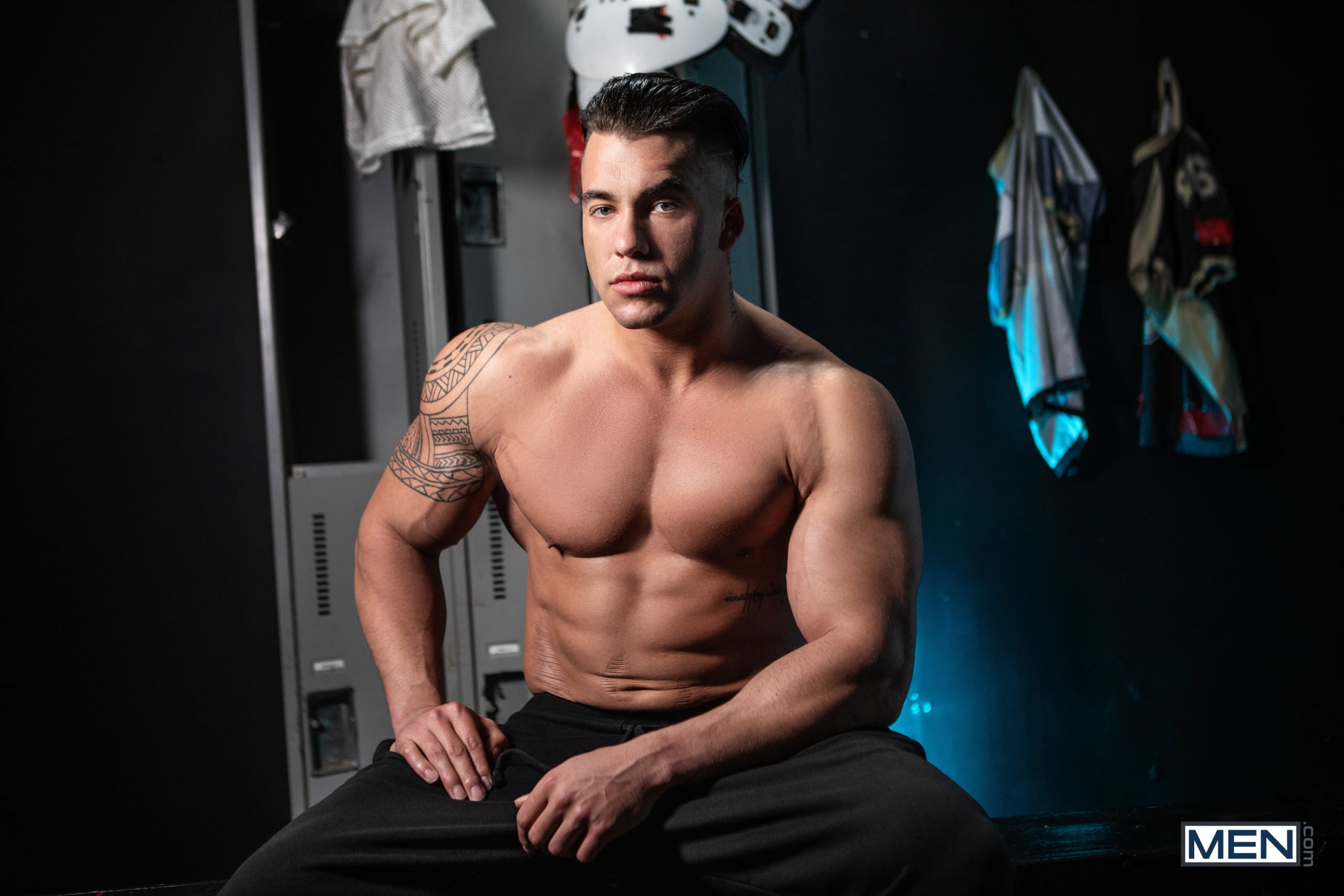 Move over Finn Harding, there's a new phony jizz king in town! Phillipe Massa is a gay-for-pay Canadian porn star who's unable to cum in any of his Men.com gay porn scenes, and he's now 0 for 3 in terms of being able to bust a nut. Congrats!?!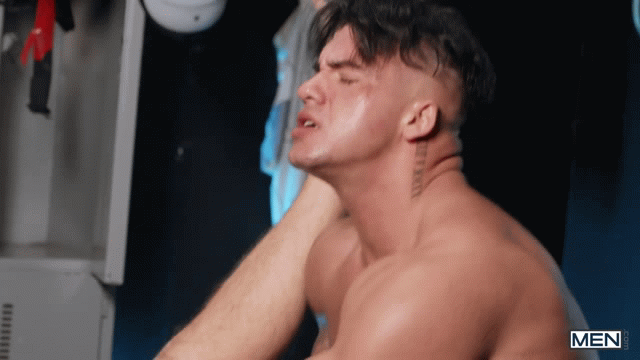 In his debut, Phillipe Massa pumped a fake creampie into Ryan Bailey.
In his second scene, Phillipe Massa squirted what appeared to be a fake facial onto Theo Brady.
And in his third scene today, Phillipe Massa pretends to be cumming while fucking Benjamin Blue, and after a quick edit away from his orgasm face (as seen above), the camera cuts to a darkened shot of Benjamin's butt, with a bunch of lotion haphazardly oozing out. Yuck:
Even the worst gay-for-payers from back in the day were able to cum (even if it took them six hours and the best video editing in the history of adult film), but these days, they're able to skate by cumless because production crews simply don't have the time, money, or patience to wait around for some straight guy watching pussy porn on his phone to bust.
There are some cute photos, at least: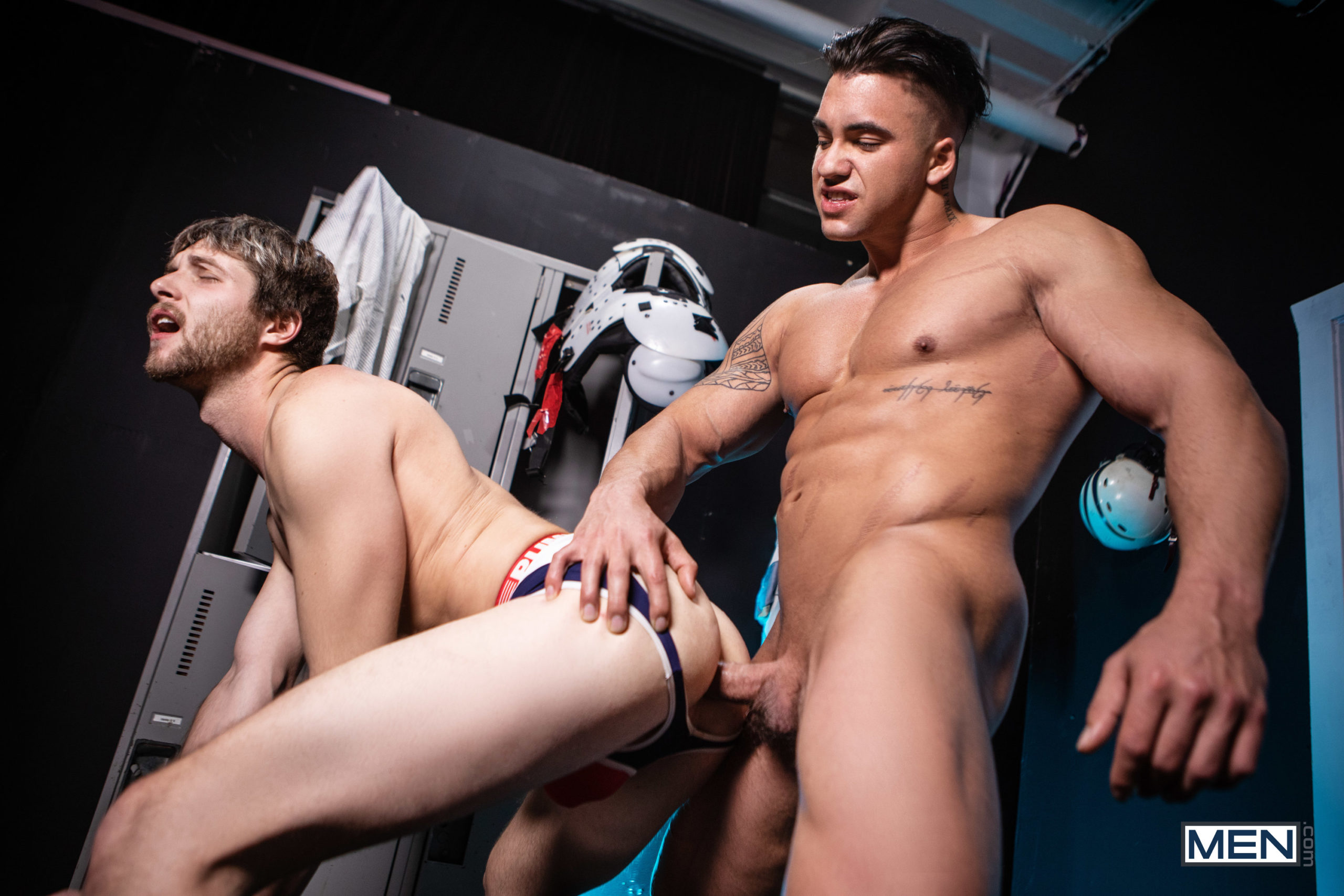 Speaking of photos, let's compare a screenshot from the fake creampie to one of the stills from the photo gallery, which was obviously taken at a different time during the photoshoot, and not the filming of the sex scene. How many injections of lotion did poor Benjamin have to take up his hole?!

I wonder if the studios staging fake loads just don't care anymore because they figure, fuck it, no one's going to watch this crap anyway. They're probably right! (Unless you're a fool like me with way too much time on his hands.)
Trailer (watch full scene here):
[
Men.com: Phillipe Massa Fuck Benjamin Blue Bareback
]