Today In People Being Butt Fucked During Laser Hair Removal: Maverick Sun Tops Ihan Rodriguez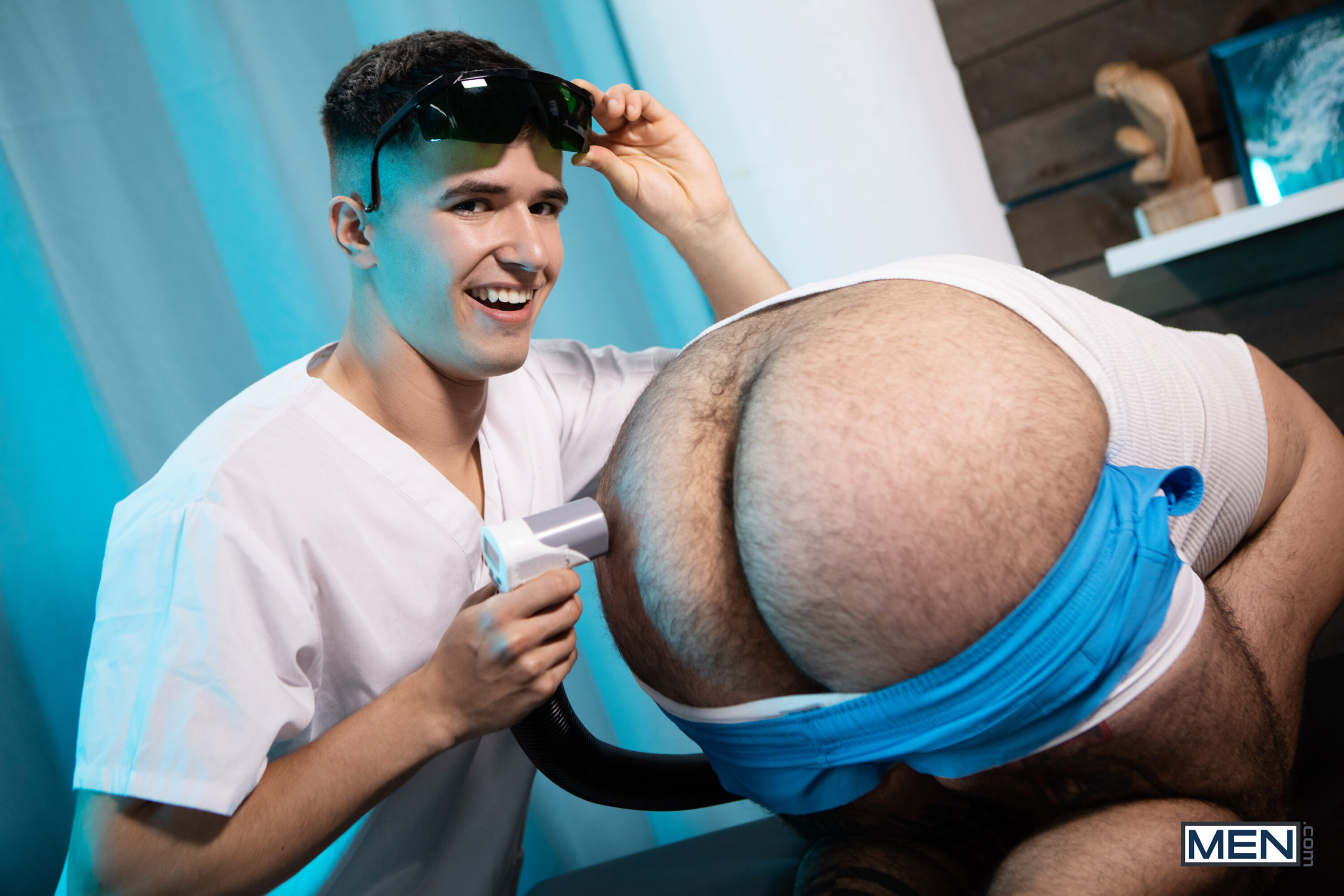 Move over Injector Chris.
Men.com is apparently getting in on the hair removal/botox/penis filler/etc. craze popularized by gay porn stars like Boomer Banks who regularly visit that aesthetician in NYC who injects people's dicks and lips while using lasers to make their asses and cocks smooth. In this parody, we have two newcomers named Maverick Sun and Ihan Rodriguez fucking, but before they do, there is some laser hair removal.
Sorry, but based on the before and after, that is definitely not the same ass. For one, this is supposed to be laser hair removal, not a god damned tanning salon, and ass #1 is white, while ass #2 is brown. Also, having seen Ihan in one previous scene a few months ago, he's never had an ass that hairy. So, they must've used a different gay porn star's stunt ass before Ihan entered the scene.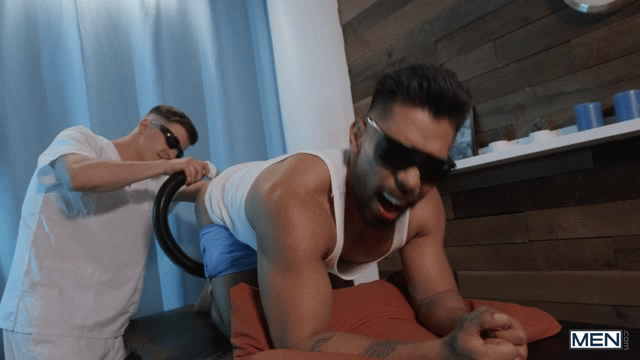 That's obviously not a real laser hair removal device. It looks like a vacuum hose, and they probably just put a strobe light under the table.
More photos, and the trailer down below: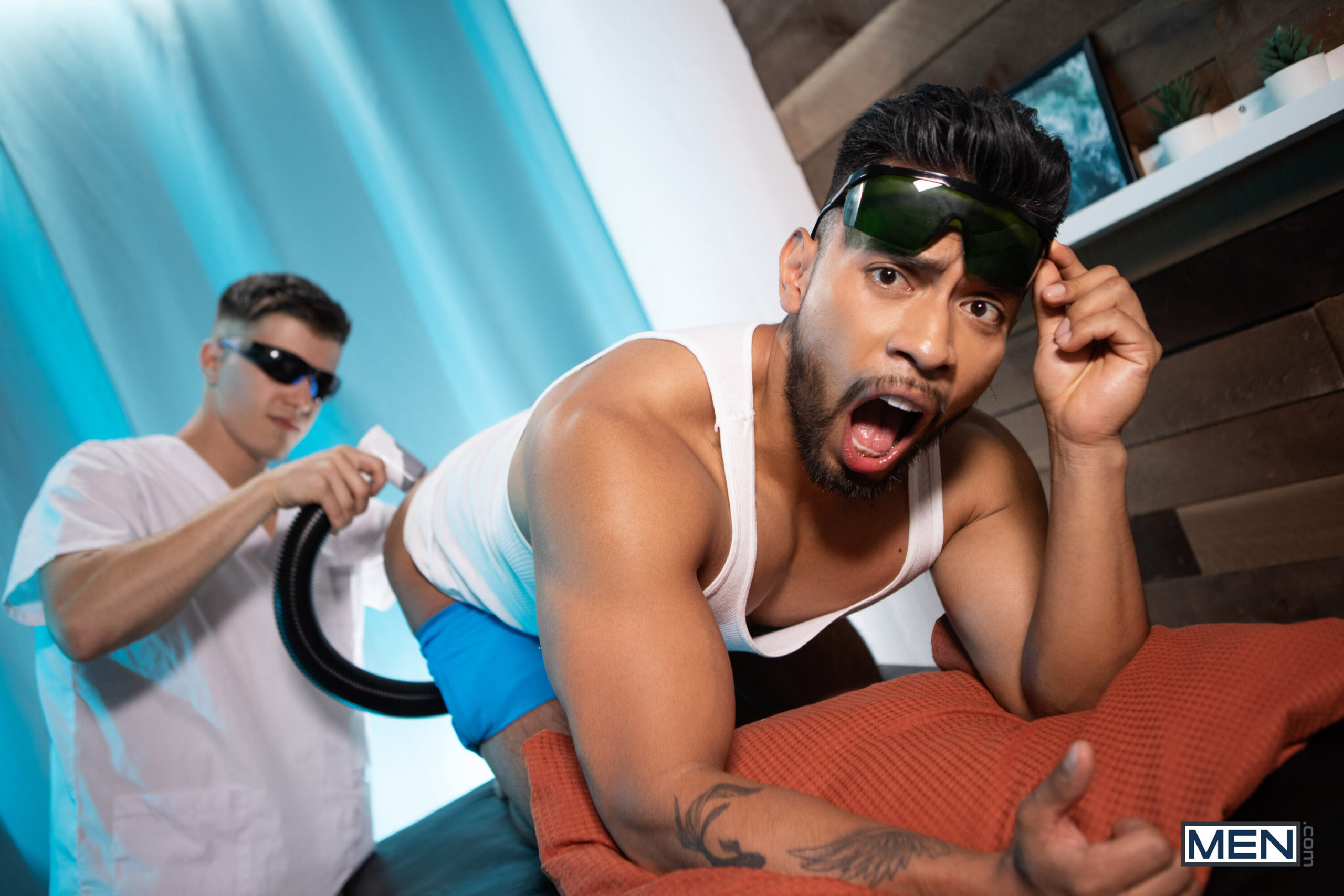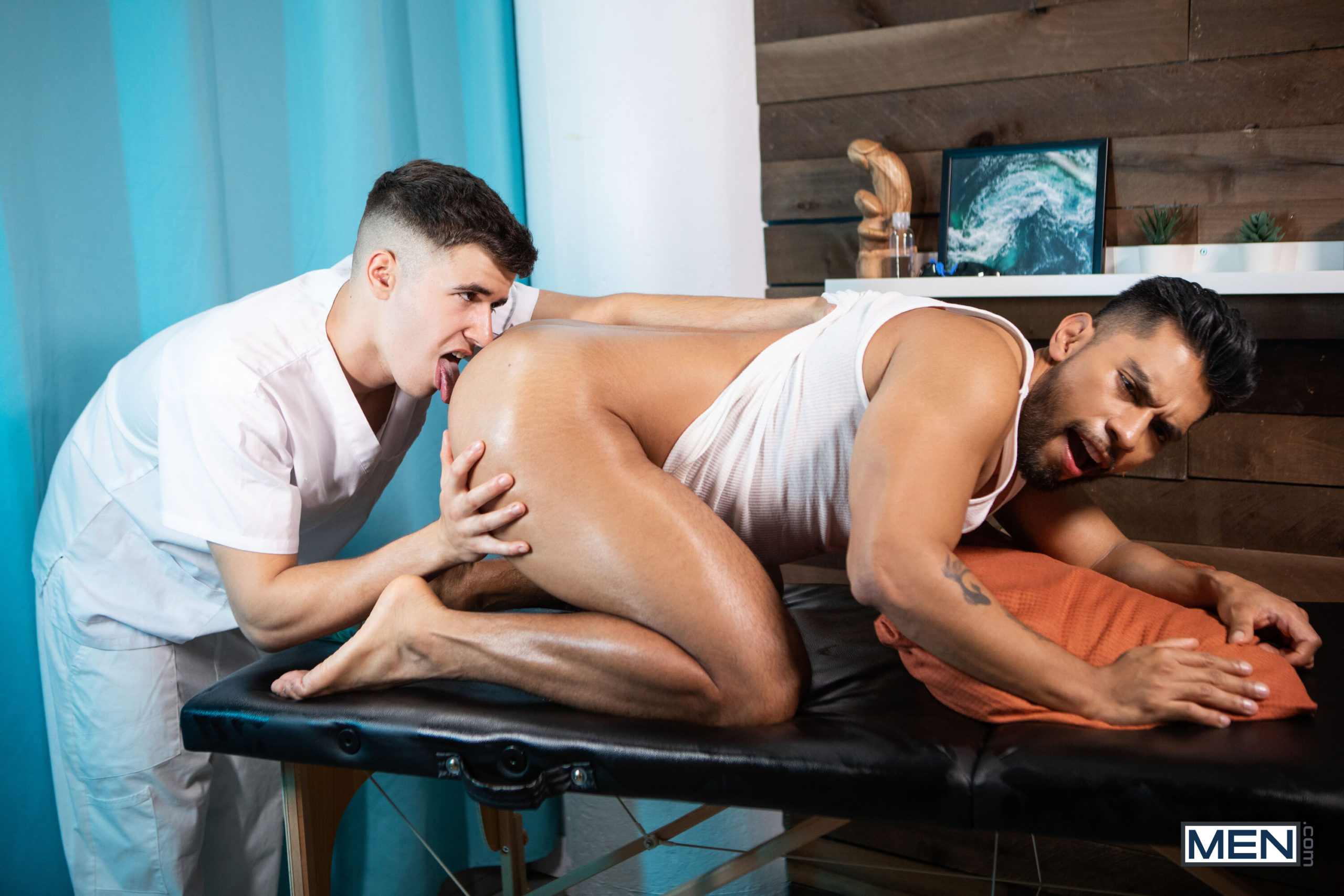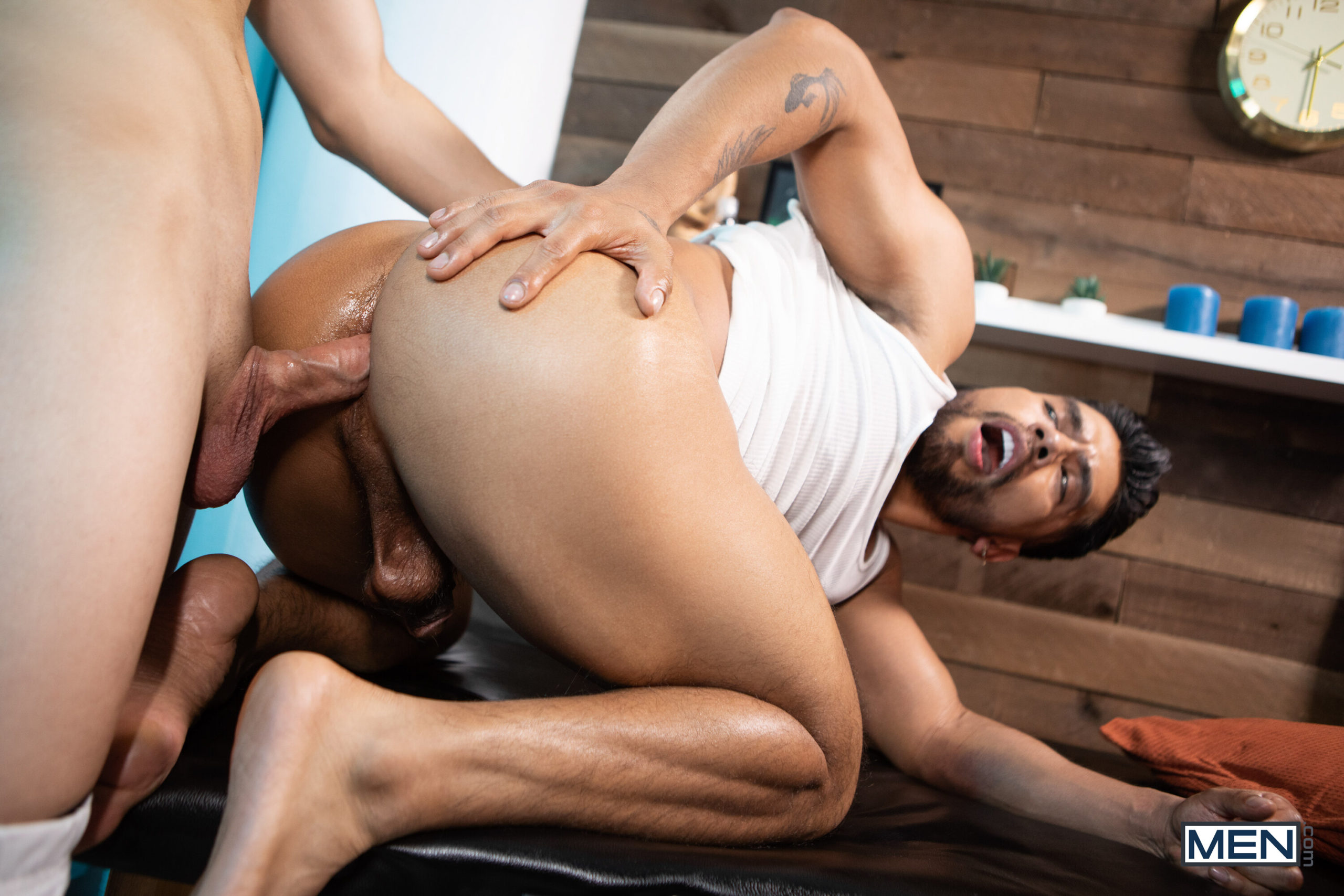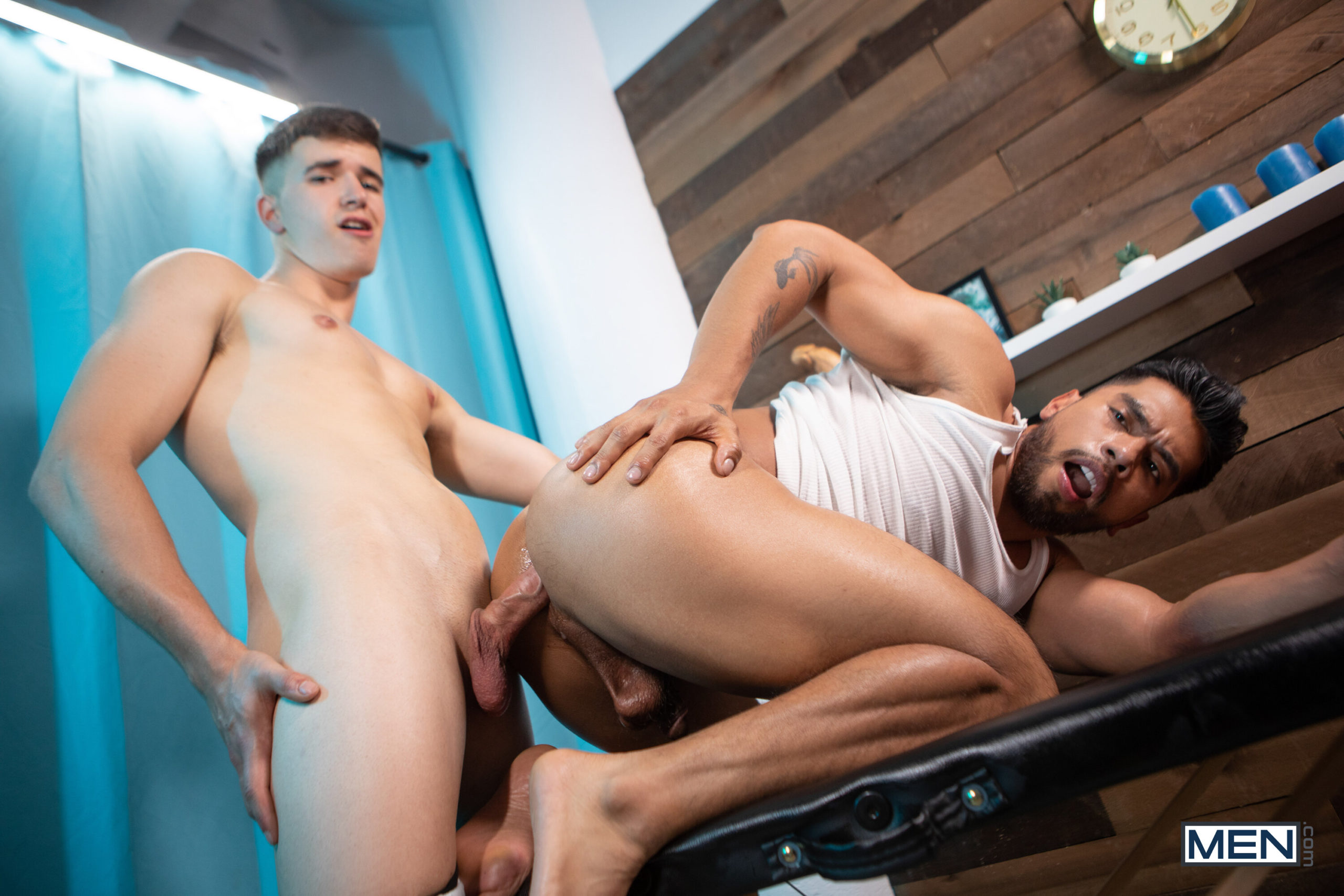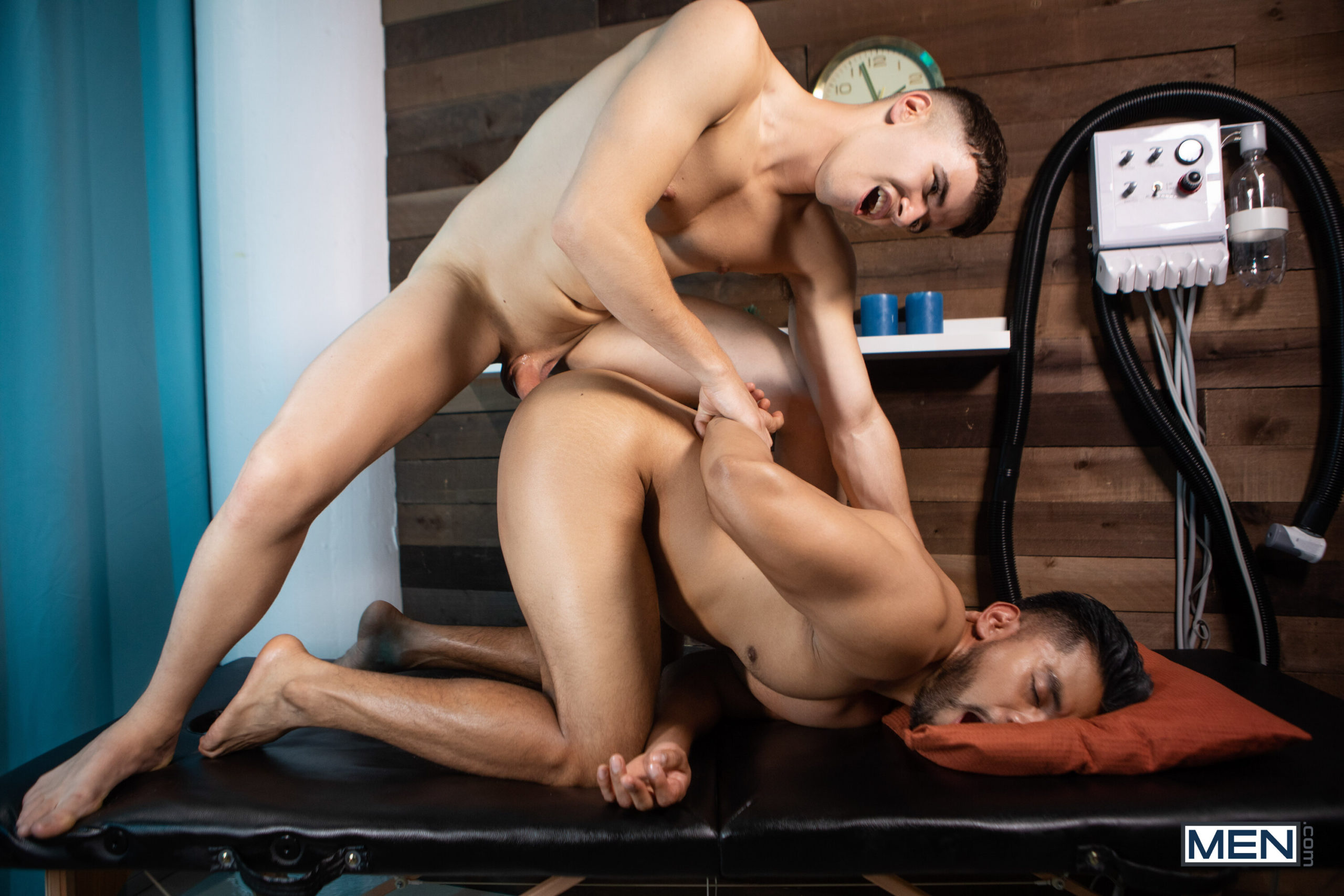 Trailer (watch full scene here):
[
Men.com: Maverick Sun Fucks Ihan Rodriguez Bareback
]