Tom Faulk Exclusive: Why He's Gay-For-Free, Why He's Been Arrested, And Why Someone Might Die On A Gay Porn Set
For nearly five years, blond bombshell Tom Faulk has smoked, laughed, and fucked his way through nearly one hundred gay porn scenes. Some had condoms, some were bareback. Sometimes he had long hair, sometimes he had short hair. In some he was a top, and in some he was a bottom. Tom has done it all, but he's never done an interview with Str8UpGayPorn—until now.
In his most forthcoming and revealing interview ever, Tom Faulk opens up to Str8UpGayPorn about how he does his hair, whether or not he's really straight, rampant Trimix use on a gay porn set, what led to that infamous face kick, and much, much more.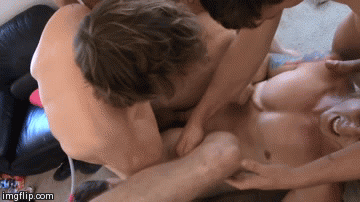 Str8UpGayPorn: Let's start with what a lot of people saw most recently—your fight on the FraternityX set. What happened in the moments leading up to when you finally kicked Donny Forza in the face?
Tom Faulk: Donny and I were actually really cool before filming, and he was actually the last person I expected to have issues with at all. But in the minutes leading up to this, in between takes, I was telling Donny to "act" more and fuck less hard, because I was getting beat up. I told him this two or three times quietly off camera before the kick happened, but in the seconds leading up to [the kick] he was forcing himself past my hand barrier.
And then after the kick, you're shown walking away, but then the tape stops. What happened next? Did you continue filming after the fight?
[Producer] Mike Gilbert came out to me outside and asked me to forgive and forget, and continue. Donny came out, and I apologized and shook his hand, and I told him that if he wanted to fight, let's fight. Or, if he wanted to make money, let's make money.
So you kept shooting.
We made money and were pretty adult, but I could tell Donny was still a little pissed. But I really didn't care. And make no mistake, everyone on set was mad at him for other shit, too.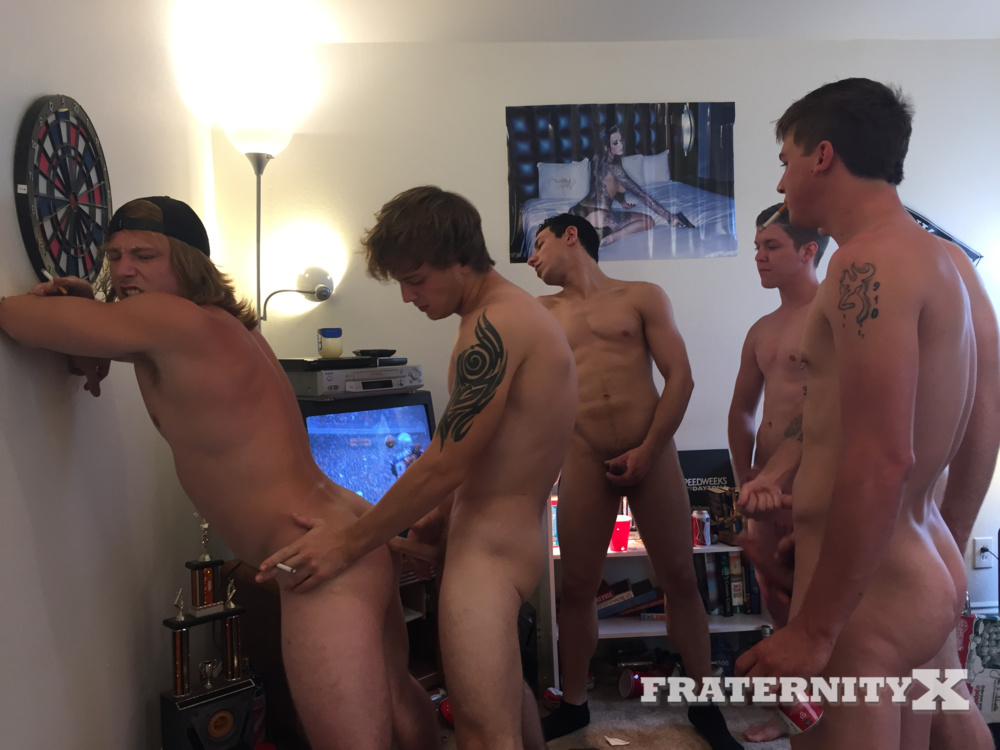 These FratX scenes were your first bareback scenes. What led to your decision to go to bareback, and what's the STD testing process like?
STD testing was mandatory. I would never do it if it wasn't. We were all tested together and stayed in a nice house off set during non-filming hours. When filming time came, two of the bottoms either didn't show up or they tested out, so they called for volunteers.
To bottom?
Yeah, and I raised my hand second, because nobody else was besides me and that [Tyler Sky] kid. He was a boss, a total team player like me, and we had to do the majority of the bottom scenes because the "straight" guys wouldn't budge.
Is it hard for everyone—especially all the "straight" tops—to stay hard and perform?
On the third day of filming, Mike Gilbert was giving Trimix shots to the models, but I don't take Trimix and I never had, but that day—even though I was hard—he told me it was "just in case."
What did it feel like?
My dick was immediately full of pain and bruised heavily on one side, and I couldn't get a boner. From what I've researched, I am allergic to it! These poor other guys' dicks were so bruised and fucked up from shooting. Some kids had never shot before; it was nasty and painful, and made me glad I've never injected before. It ruined the scene I was working on.
And this producer is giving the shots?
Yeah. Mike Gilbert is an immature Canadian fuck who brags about going on cruises and taking ten or fifteen shots a day. He force feeds it to a bunch of kids while they do poppers, drink beer, and smoke weed. Out of all those things, the weed is not dangerous, but given the nature of the group scenes, I feel like it's only a matter of time before somebody dies.
You've been open about your marijuana use, but other than that, you don't do any other drugs.
That's right. When I started doing porn at CollegeDudes I was actually an ecstasy dealer, and I just wanted extra cash to go shopping and stuff. But as time went on, so did the comedowns, and when I reemerged at Men.com, I was sober from hard drugs for at least a year.
What did you do during the time off between CollegeDudes and Men.com?
I did webcam stuff and sold a little weed, nothing too serious. I started working out twice a day every day, and that became my new obsession.
Let's go back to 2011 and your first scenes at CollegeDudes. How did you get started in the business? Were you recruited?
Ironically, I was actually just experimenting sexually when I put out a personal ad, and a scout messaged me instead. His name was Jim Lord, and he never even got me paid!
Wait, you put out an ad because you were "experimenting"?
Yeah, sexually. And with whom, you ask? With a guy! I'm so sick of people calling me gay-for-pay when I have been gay-for-free. Judging me based on my sexual preferences makes LGBT people look like a vampire cult, like, "Oh, you aren't all gay?" Or, "Oh, he says he's straight? Fuck him, that closet fag." I feel like this strict purism in any form is not right for me. The reason I have a wave on my arm is because I am fluid.
So you're not gay, but you're not straight either.
When I thought I was gay, I was 18 years old and doing the CollegeDudes porn, and it wasn't that I really thought I was gay, I just wanted to know which way or the other I'd go. Honestly, I can't love a man. I can use a man for an hour once or twice a year to do weird stuff if I have the hankering, but for the most part, gay porn has shown me actually how much I appreciate the female body.
Maybe you're bi?
The best part about porn is I am deeply in touch with my feminine side, and I get a lot of "gay" qualities from being around my gay and bi counterparts in the industry. I love to gossip and fuck and party with them all! We are devious bitches on set sometimes, and I truly enjoy my time on and off set with my co-stars and bosses. After all, we are in this together—gay, bi, straight, or unicorn.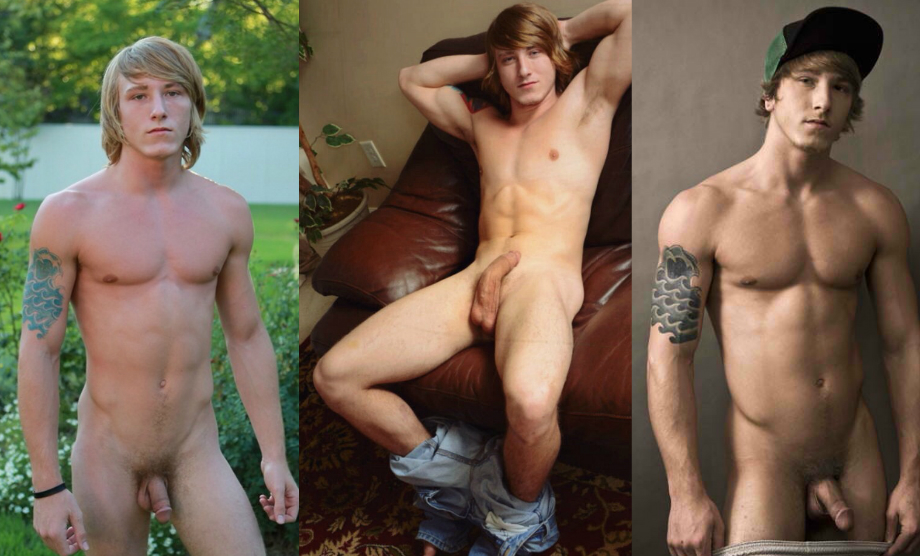 After CollegeDudes, you were an exclusive for Men.com, but then you stopped working for them. What happened?
Nothing happened. I worked out my usefulness with Men.com, and I will never get a studio job that's as cushy as that. It's a great deal, and they're great people I will never forget.
At Men.com, you shot with Jarec Wentworth. Is he a nice guy?
Jarec and I were good pals. He used to do my hair before we went out, and I could go on and on about some of our hijinks in New York City.
Were you surprised to hear about his troubles?
I was completely surprised to hear about [his arrest]. The criminal in me wishes he had stopped when he got the car and the 500k, but greed is evil, and eastern Europeans are shifty—ha ha, just kidding.
LOL.
I will miss Jarec a lot. Me and Colt Rivers both miss him.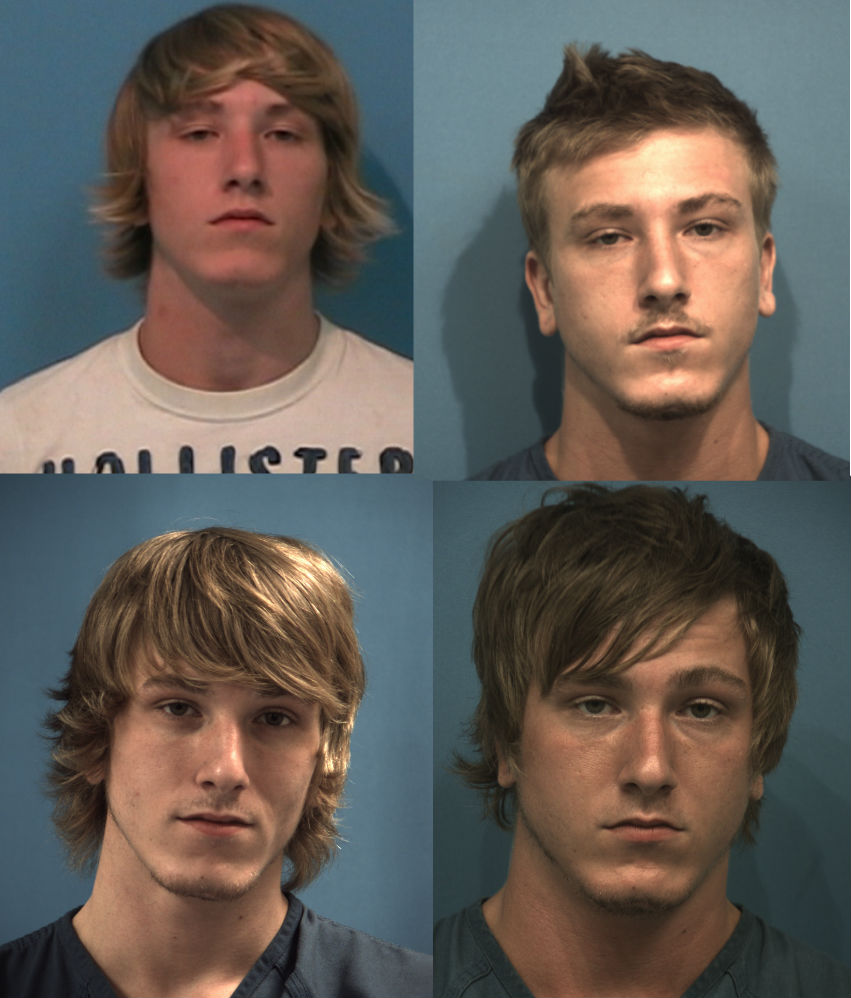 You had a few arrests of your own—mostly for minor offenses involving drugs and alcohol. If you could, please set the record straight on your arrests. Is everything cleared up and going well for you now?
Thanks, yes, it's been pretty annoying. I think a lot of people don't realize how easy it is to go to jail these days, especially in a backwards state like Texas.
Give me a rundown of all the arrests.
1. When I was 17, I threw a pillow at my dad, and my mom called the police on me. I yelled at the police, so they took me for a day, then dismissed the charges.
2. A gram of weed was in a small baggie on the floor of my backseat. [The police] took me and my friend to jail for it because we didn't know whose it actually was, and it was old. I pleaded guilty to this charge because of what happened in #3 below.
3. Assault. A heroin addict broke into my dad's house while I was visiting for my birthday from Alabama. I kicked his ass, he ran out to the street, and I kicked his ass again. He filed charges against me, but my lawyer got them completely dismissed in exchange for me pleading guilty to the marijuana charge.
4. Possession of drug paraphernalia. I had a really old ticket that I never took care of, and one day when I got pulled over they took me in for it. I had a pot pipe on me.
I've never been on probation, I've never been to jail for more than 12 hours, and I've never committed a felony. I wish people would chill out and live a little instead of freaking out over class b and c misdemeanors.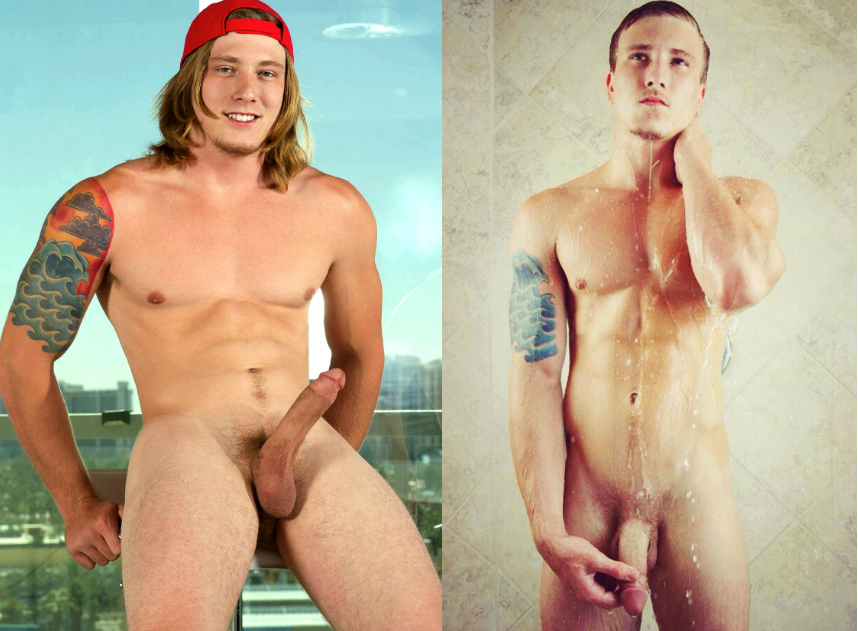 Let's take some questions from your fans. One commenter has asked: What's the best strain of weed you've ever smoked?
Oh God, ha ha, good weed is good weed, if you know what I mean. I smoke so much, it's hard to taste or remember the names, but I will say when I first got started, my favorite thing I smoked was Blue Dream and Blue Widow, and to this day I still have a soft spot for it.
What is your favorite food to eat when you're stoned?
I have to pass on this. I'm stoned right now and can't decide.
Matt from Twitter wants to know: If I pay you $200, will you kick me in the face?
I would have to seriously pump myself up for that, but that would pay for a new motorcycle part or two, so yes.
Jay wants to know: Who gave you your best orgasm while on set and filming for a shoot?
Hmm…I hit myself in the face during my recent Kink/TS Seduction shoot. It was hot.
John wants to know: How many times have you and Ryan Rose fucked?
Never! Ha ha, I don't think Falcon would pair him with me. I'm not hot enough.
In general, what do you think of Ryan Rose?
Before we first hung out, my good friend Colt Rivers told me that Ryan was cool, and he was! Ryan is dazzling, but his personality is grounded as fuck. No complex, he is a big ol' sweetheart. I wish I could release all the videos and hijinks we all got up to together.
Me too. Commenter Whimsy Cotton wants to know: How much care goes into your hair, and how often do you shampoo it?
I honestly don't do much for it. Basic shampoo and then some Dove conditioner—but I do condition it twice. I wash it like once or twice a week. I have found that shampoo is the devil on drying out your hair.
Mike wants to know: How would you feel about being paired with a black co-star?
I have no qualms about race. I've hooked up with black men and women. My only problem with doing interracial is the pay scale is lower—especially for the black performer.
Vince wants to know: Have you ever fucked a fan? Also, would you fuck a drag queen?
I have not fucked a fan. I have hooked up with trannies, or t-girls, whatever is socially acceptable right now to say. I am so tired of the classifications of human beings!
Who have you worked with that you would probably never want to work with again?
I feel like naming them here won't change anything, so how about the people I wish I could see again? I miss Jake Wilder and Jimmy Fanz. Hell, even a few kids from FratX were cool as fuck. Definitely not Donny Forza though, ha ha.
Is it easier to film with other straight guys, gay guys, or does it not make a difference?
The answer is simple: if you are straight, do not bring your "straight" complex and issues to a gay porn set. If you are gay, please don't queen out the whole day. Balance is key to anything. I always tell myself when I get off the plane that I am not there to make friends—I'm gonna film the scene and then go play video games in my room. Of course, porn doesn't always work like that! Everyone is always dragging me out and I can't help but like and appreciate the guys I am with, most times!
Anything else you'd like to get off your chest or clear up before I let you go?
I guess I just want to say that I am not here for fame or glory. This job has perks and a good paycheck, and I don't really know anyone else my age who has held a job so long at something. I chose this—all of this—but it's hard sitting here and thinking about how many people must think I'm a drugged-out mess, because that simply isn't true. In fact, I haven't been a drugged-out mess in several years, and I for sure have never been on meth or heroin.
I think people see you smoking weed, laughing, and having a good time, and they might think "stoner," but not necessarily "drugged-out mess."
When I was younger, I liked to take acid and open my mind, and I felt like I had it all figured out. I was just a hippie from the get-go, but I soon realized how powerful and important money actually was, so I got a job, but not a normal job, because I'm not a normal person. I never will be!
That's what your fans love about you.
Conform all you want, but the world will be ours soon. Weed won't be illegal, and maybe wheelies won't be either, someday. One can always hope. My last thought for the day: All lives matter. You don't get to pick and choose. Please support civil rights at all levels for all Americans.
Thanks, Tom!