Surprise: Trent King Makes Bisexual Porn Debut With Michael Del Ray And Summer Hart In "Let's Talk About Ass"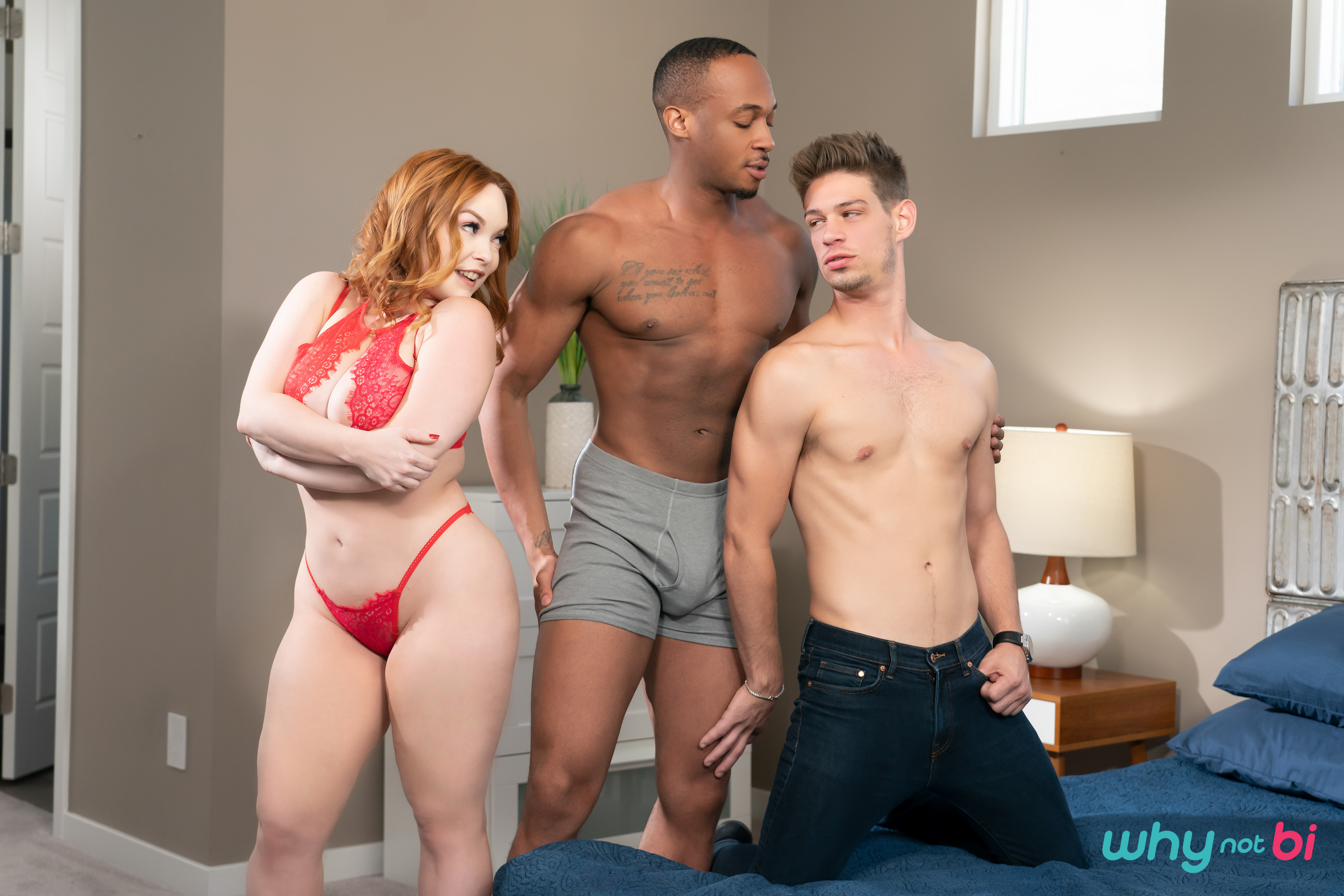 After years of performing as a top and a bottom in dozens of gay porn scenes, big-dicked muscle hunk Trent King is making his bisexual porn debut at WhyNotBi today. His co-stars are Michael Del Ray and Summer Hart, who both get to enjoy Trent's big dick in this exceptional bisexual bareback threesome.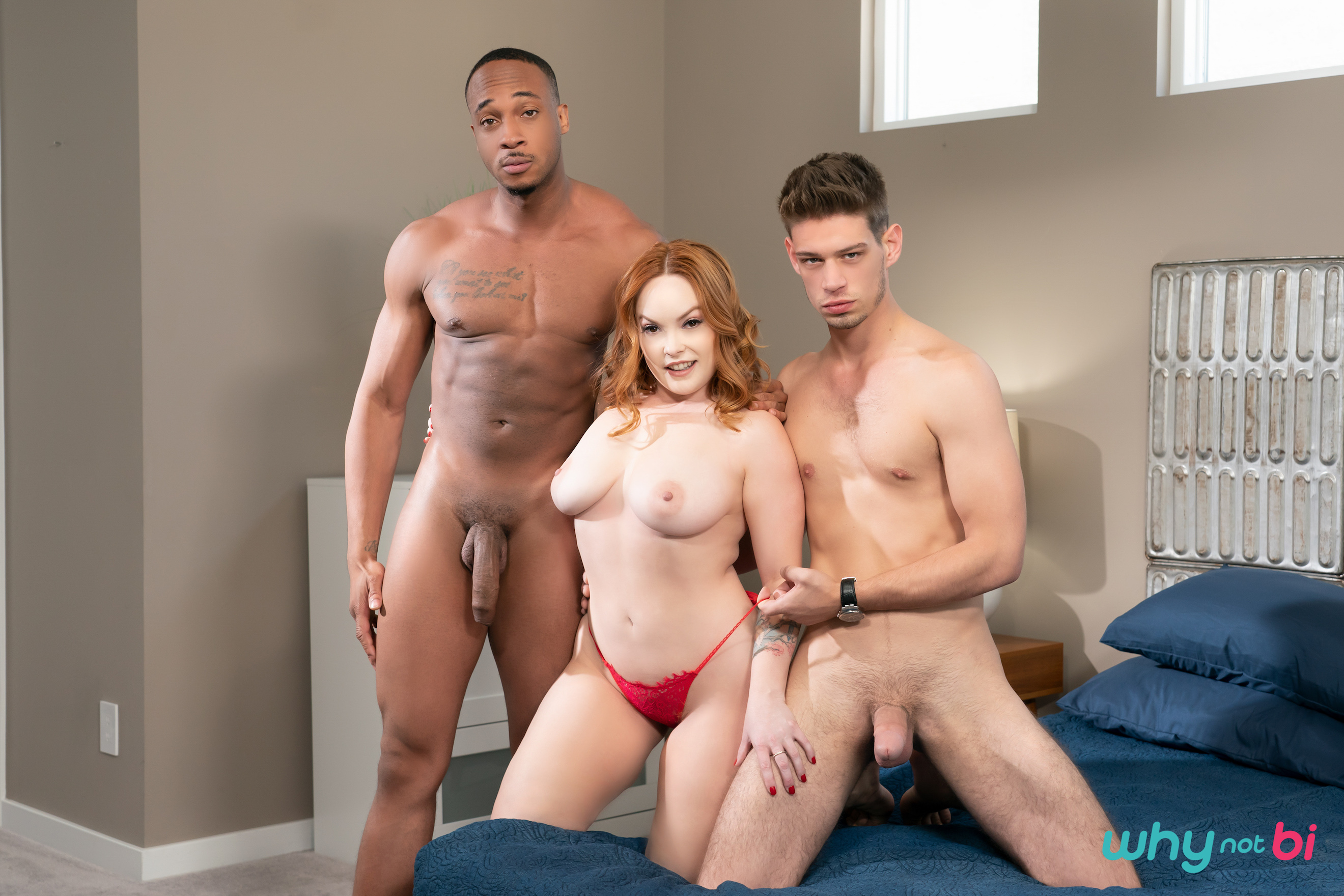 I always assumed that Trent King was 100% gay, but perhaps I was wrong. Or, maybe like Wesley Woods did earlier this year, he's simply showing off his versatility as a performer. Either way, this is a perfect reminder that Trent King looks good no matter who he's fucking, guy or girl.
Another reminder? Michael Del Ray is so damn fine: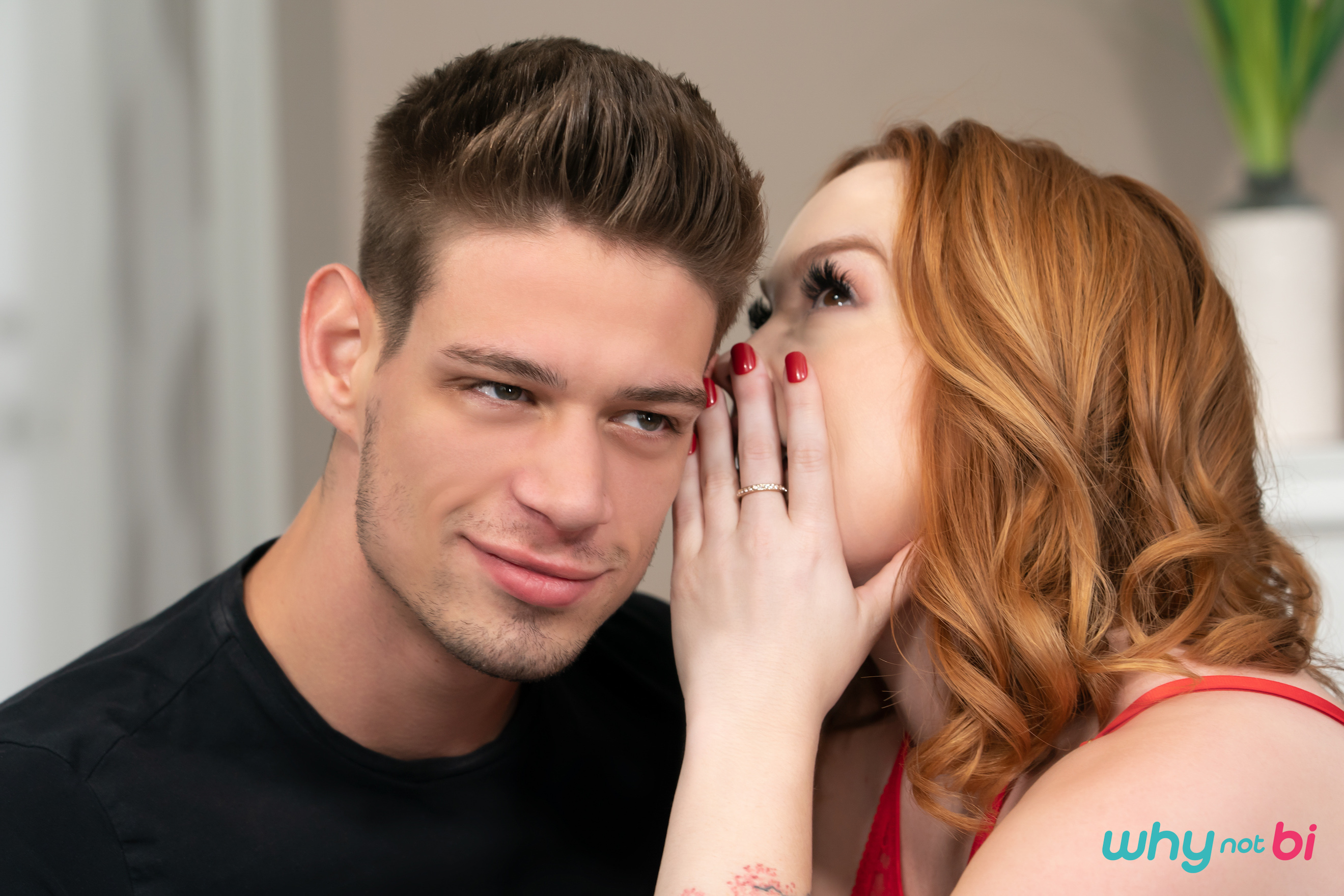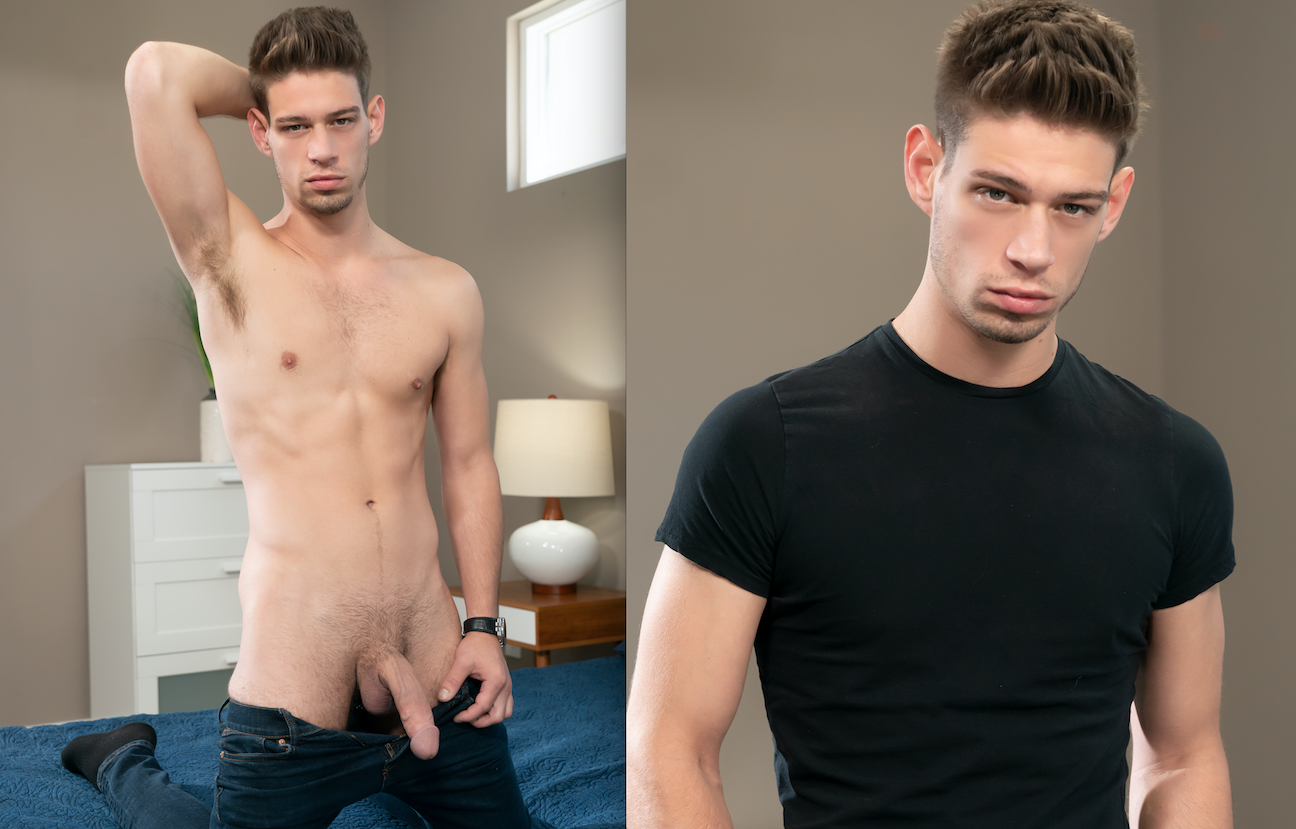 I happen to be 100% gay, but for some reason, seeing Trent fucking a girl somehow makes him even hotter??? Not sure how that's possible, but who cares, this is great:
As far as the plot for this scene, it's another one of those three-ways where somebody gets tricked into fucking somebody's ass. Don't worry, everything ends up OK, and Summer is the luckiest girl in porn today, as she gets to be fucked by both Trent and Michael.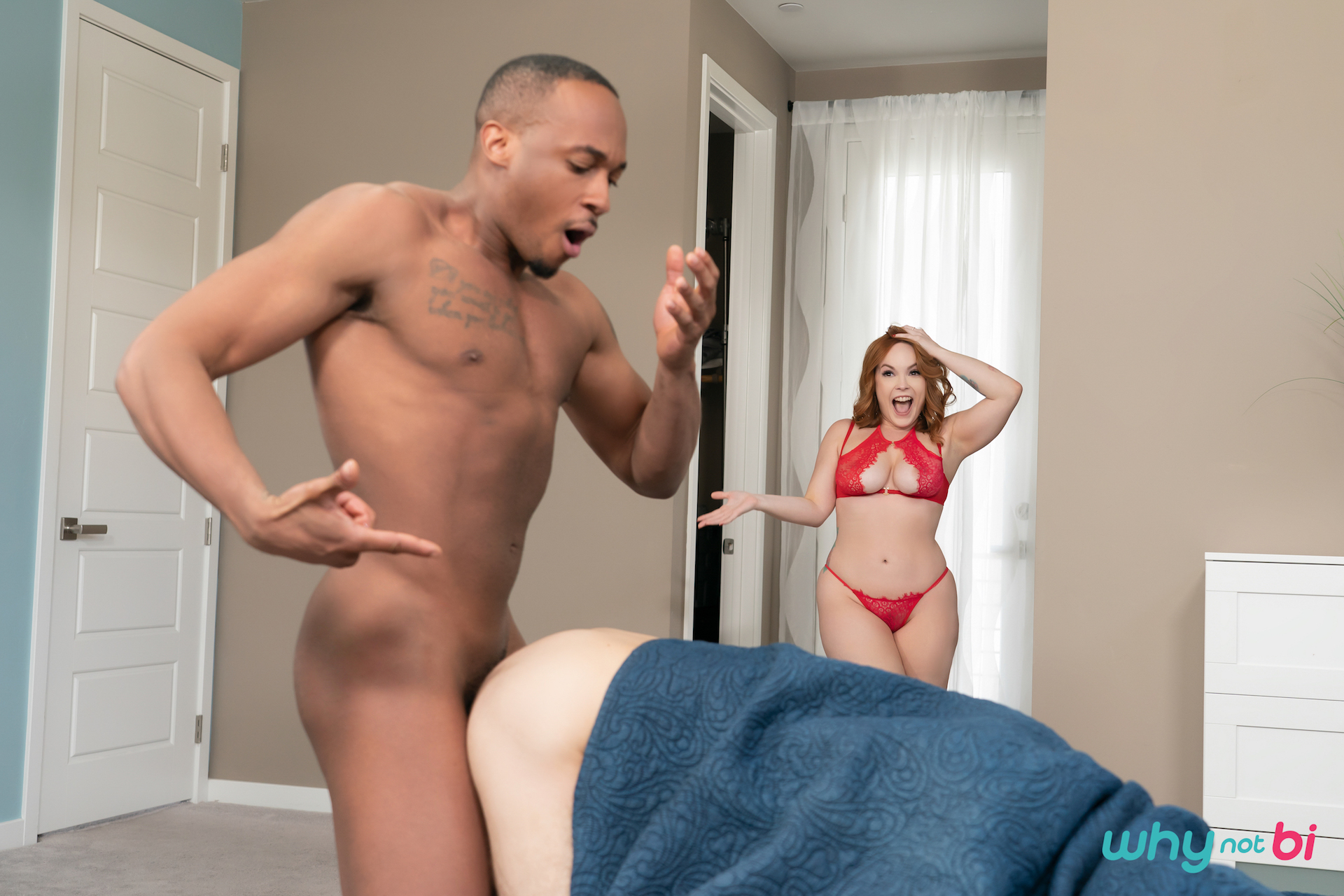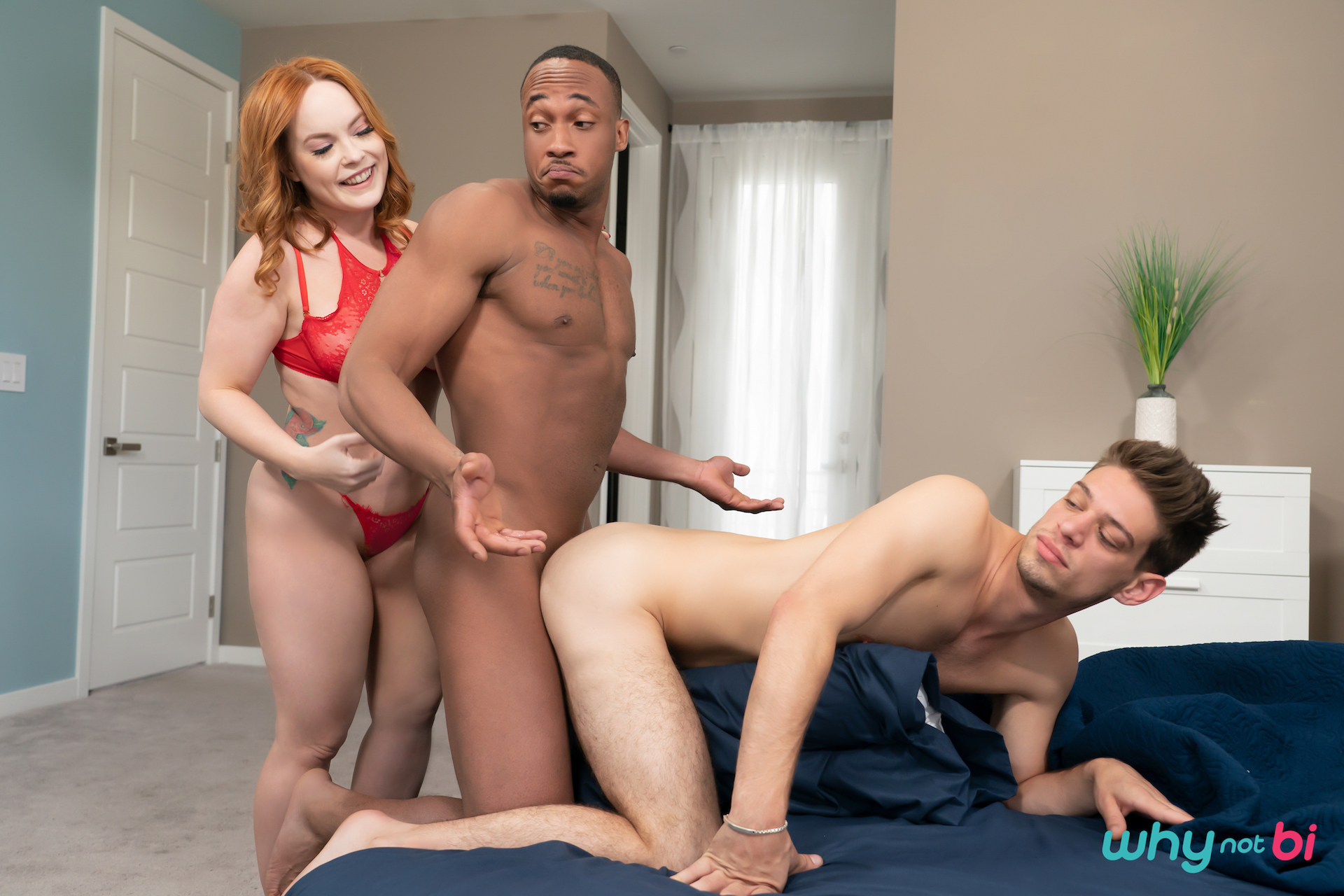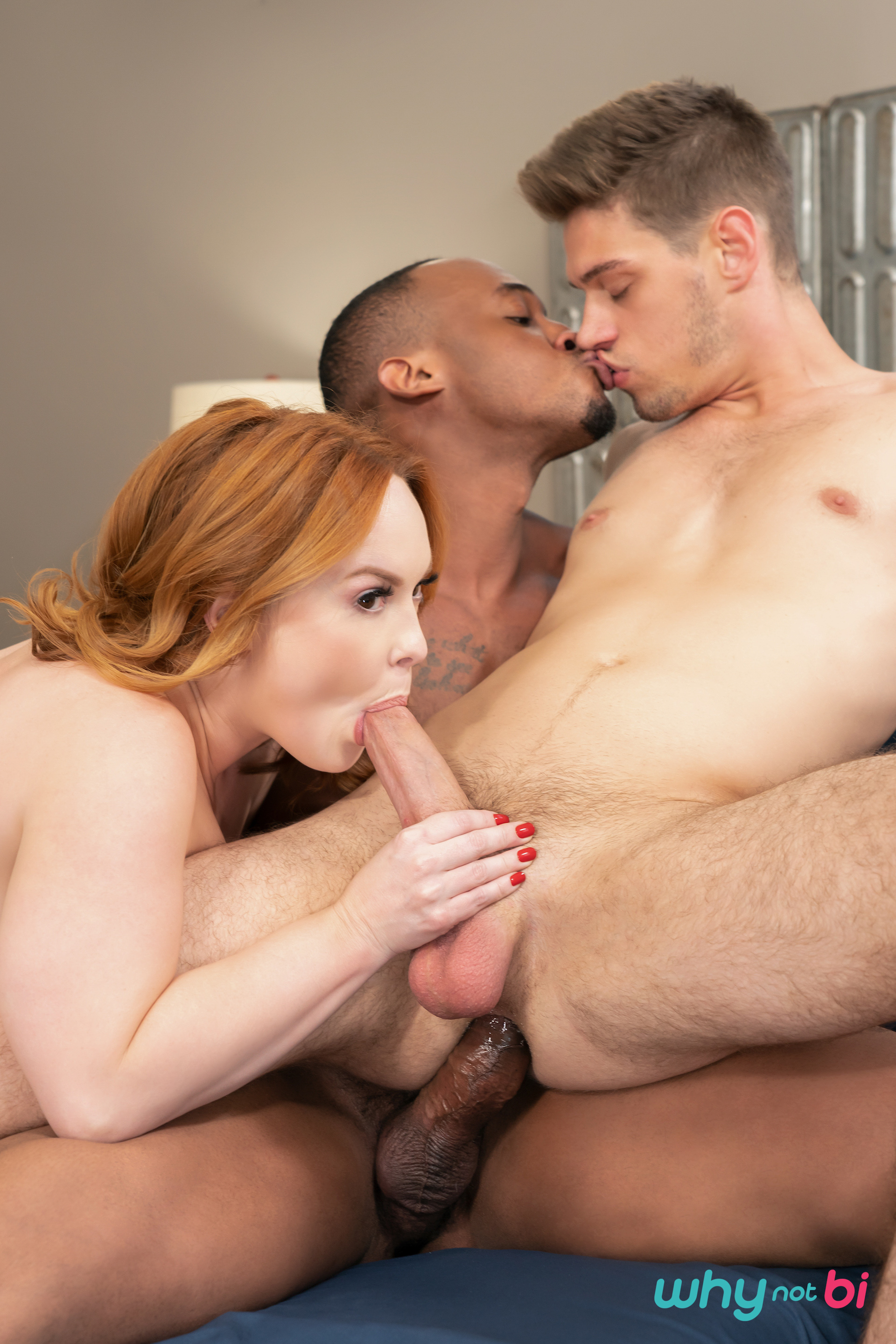 Trailer (watch full scene here):
[
WhyNotBi: Trent King, Michael Del Ray And Summer Hart's Bareback Bisexual Three-Way
]