Surprise! Gay Porn Star Ty Mitchell Makes His Bisexual Porn Debut With Ricky Larkin On WhyNotBi
Of all the "surprise!" articles on bisexual porn debuts, this has got to be the biggest SURPRISE! ever! Award-winning gay porn star Ty Mitchell (who identifies as gay) is making his bisexual porn debut on WhyNotBi, and his co-stars are Ricky Larkin and female porn star Aali Kali. But, this bisexual scene comes with a twist…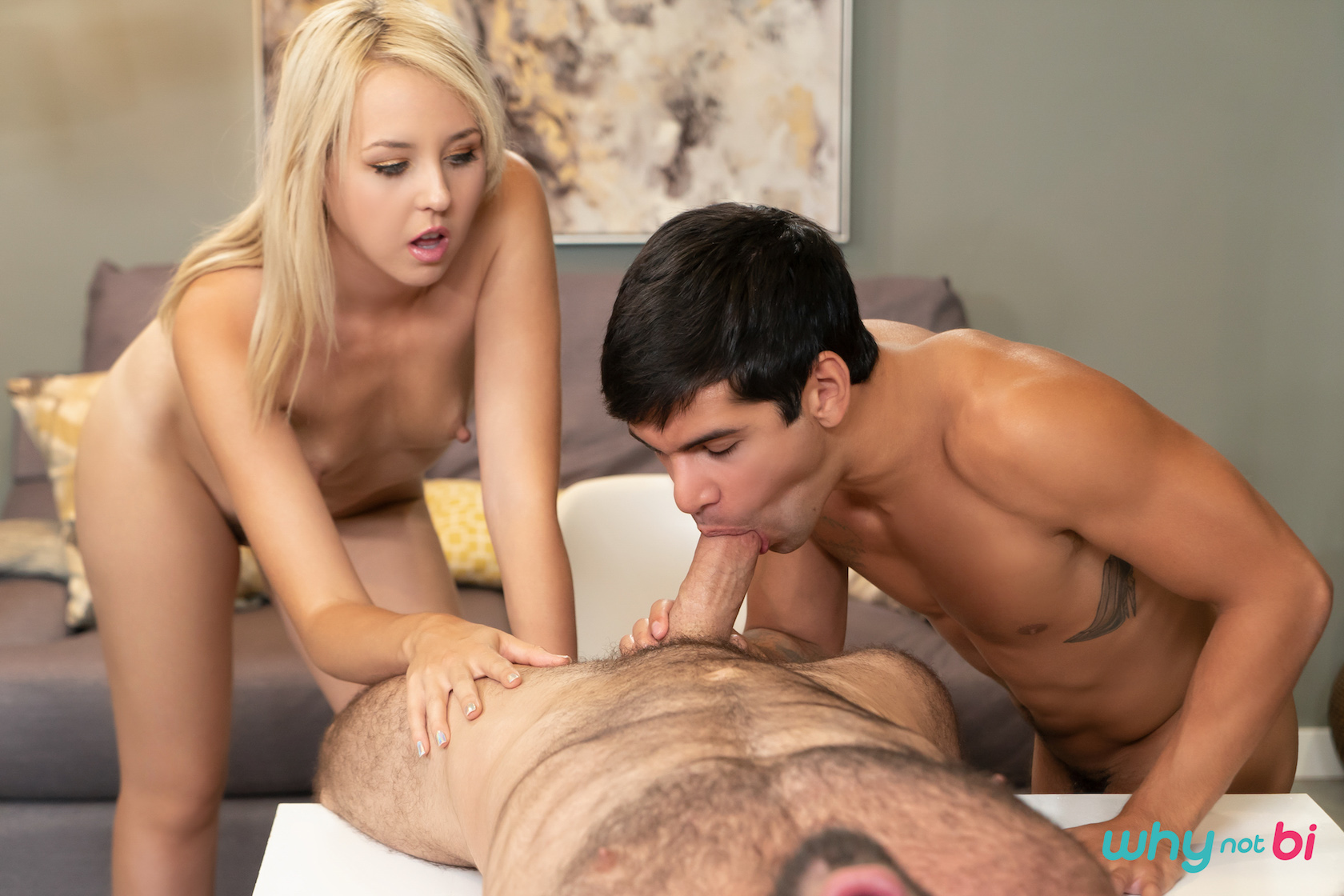 Unlike other gay porn stars who identify as gay but have still fucked women in bisexual scenes, Ty Mitchell does not have sex with the girl in this scene, so he's able to maintain his gold star gay status.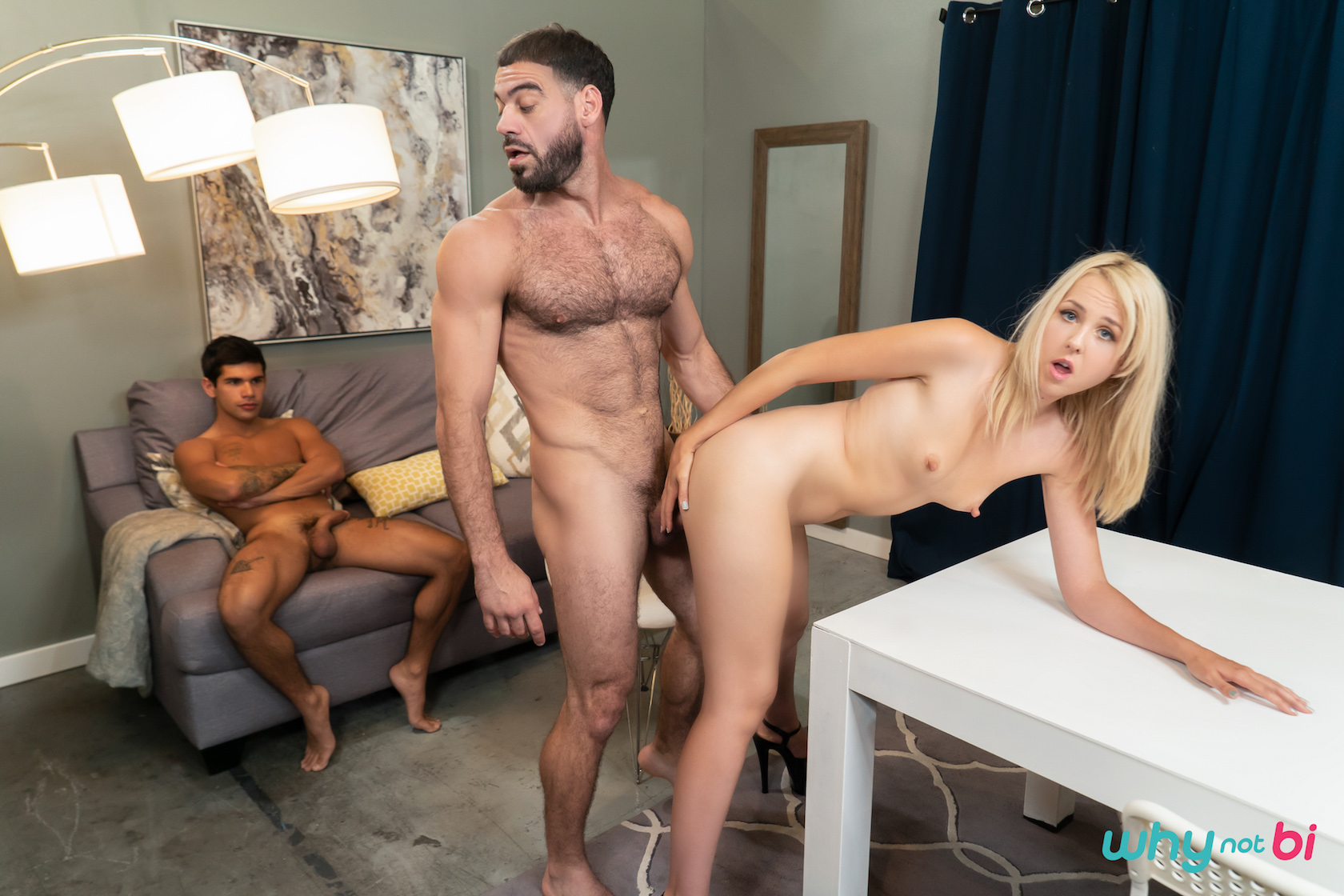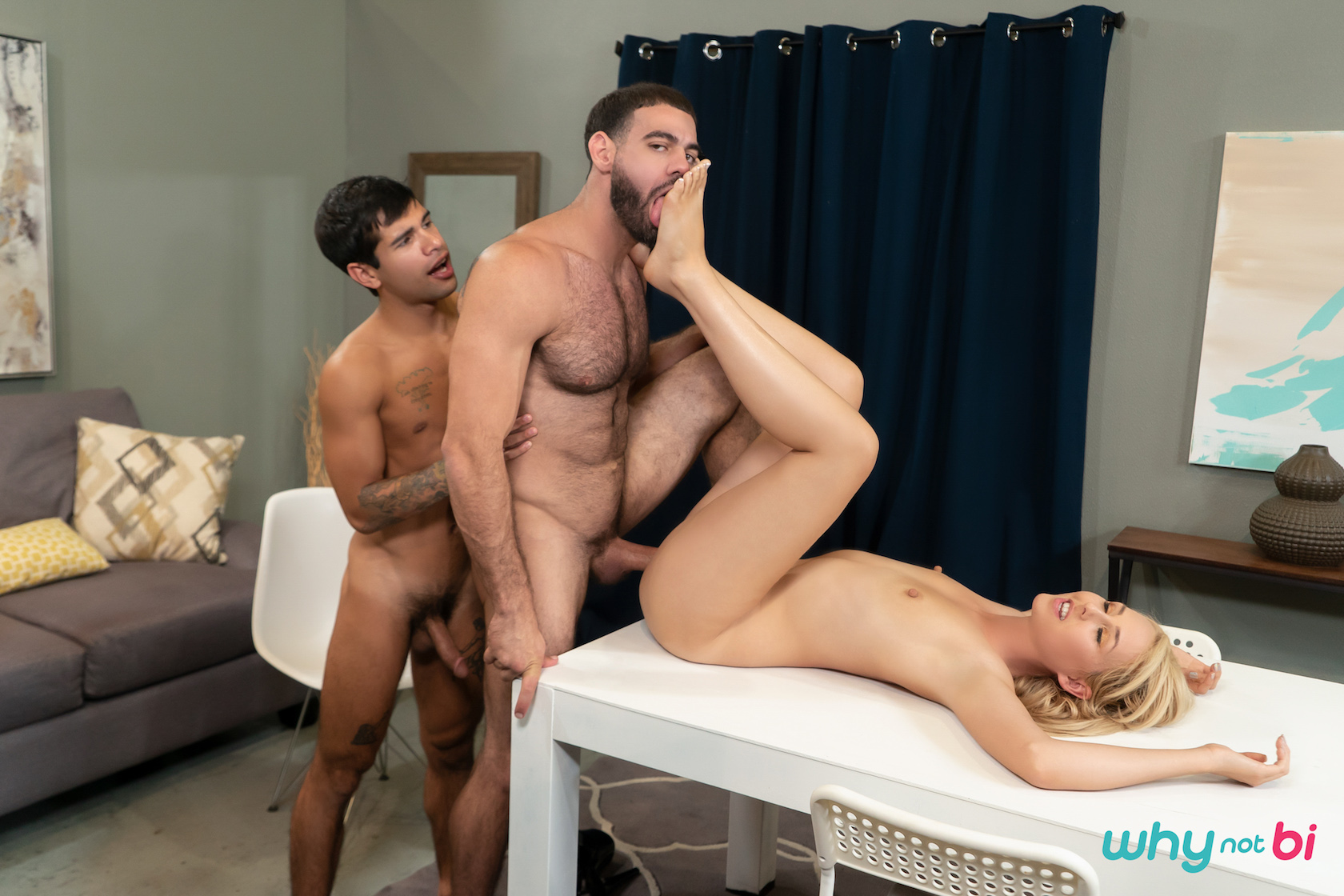 Instead, both Ty and Aali get fucked bareback by Ricky Larkin separately during a job interview, and their squabbling over who sucks cock better, who gets fucked better, and who gets Ricky's load makes this one of the funniest porn scenes in recent memory.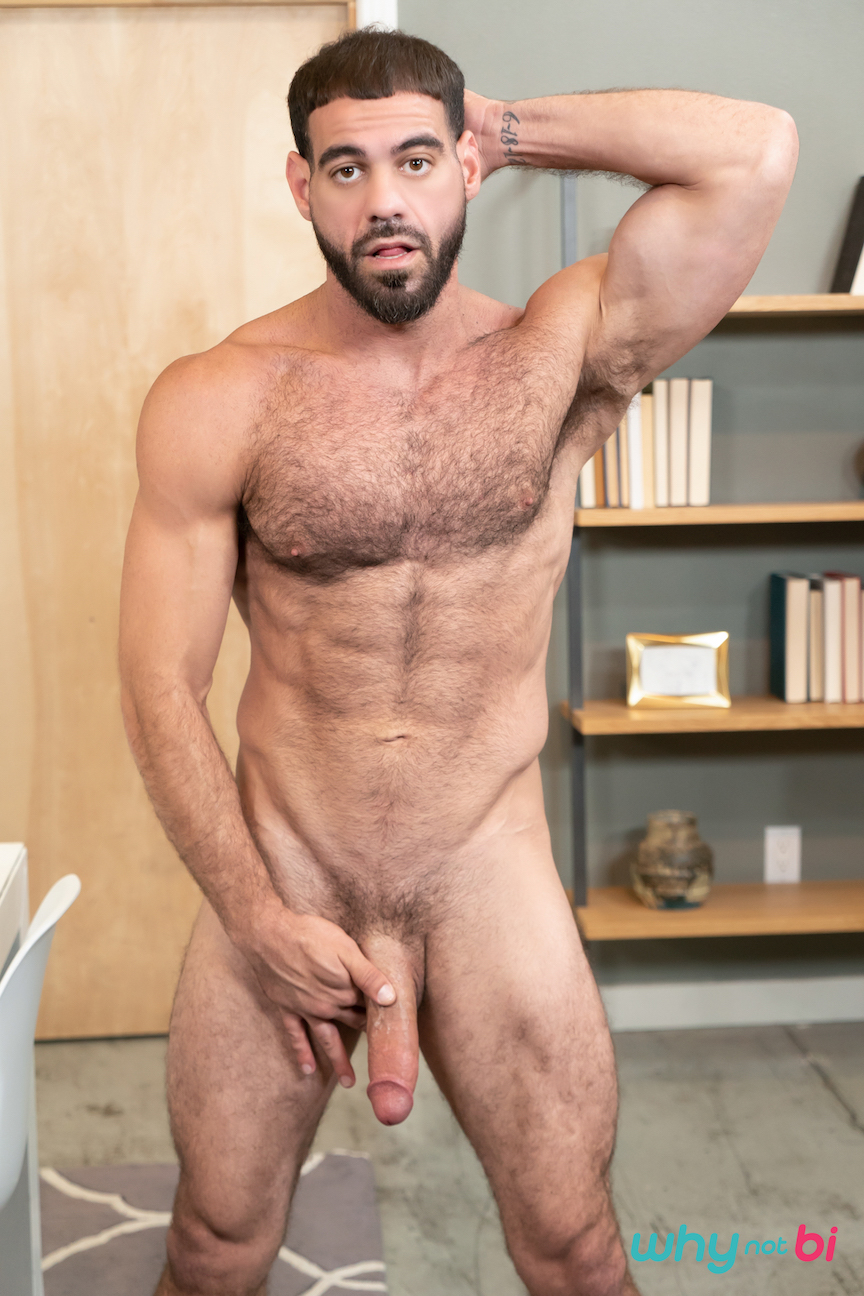 With Ricky as the center of attention, it's understandable why Ty and Aali were so horny.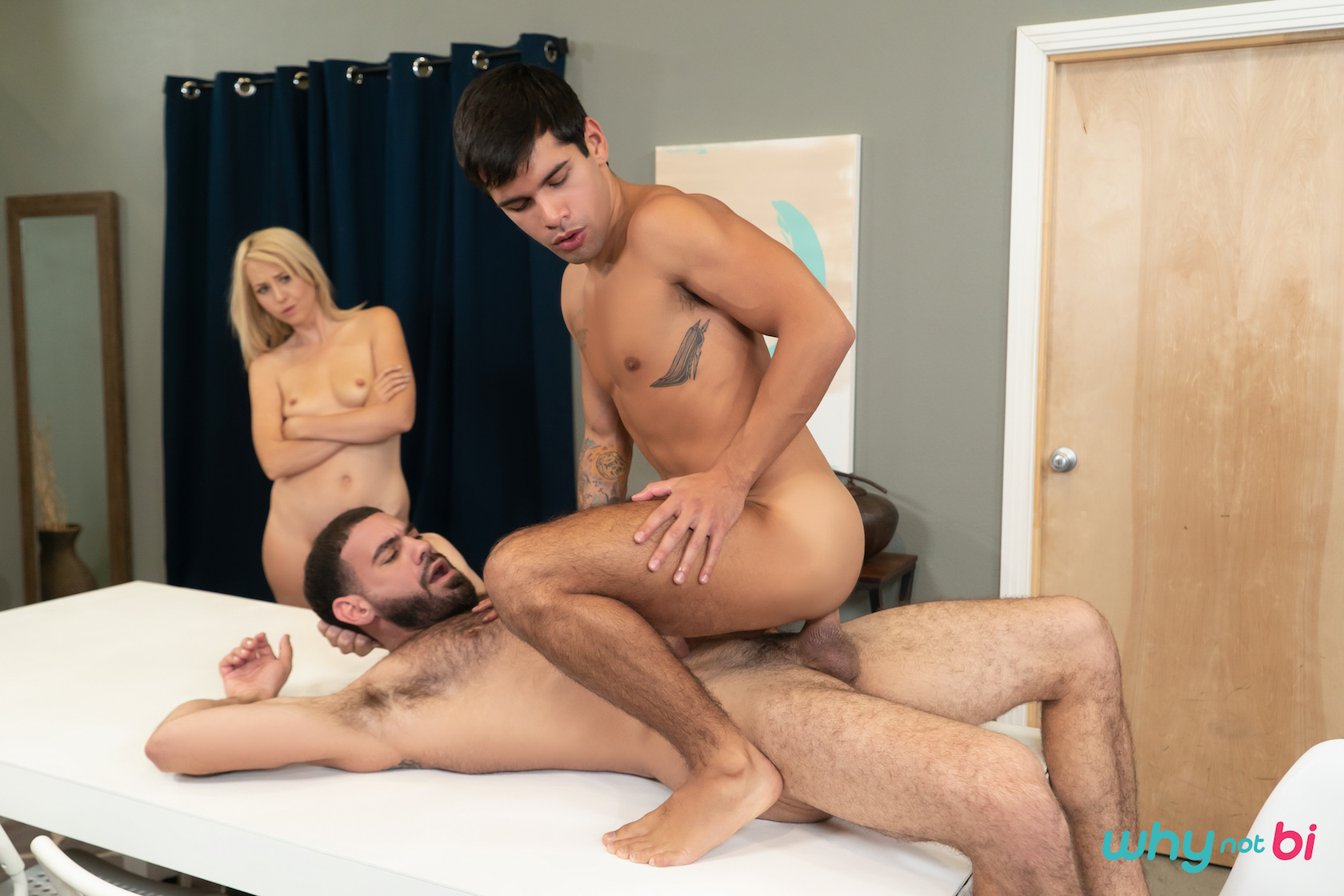 But, who in their right mind (male or female) would bother trying to compete for cock against Ty Mitchell? Aali never stood a chance, tbh.
Note that at one point, Aali does appear to grab Ty's cock, but I wouldn't consider this explicit sexual contact.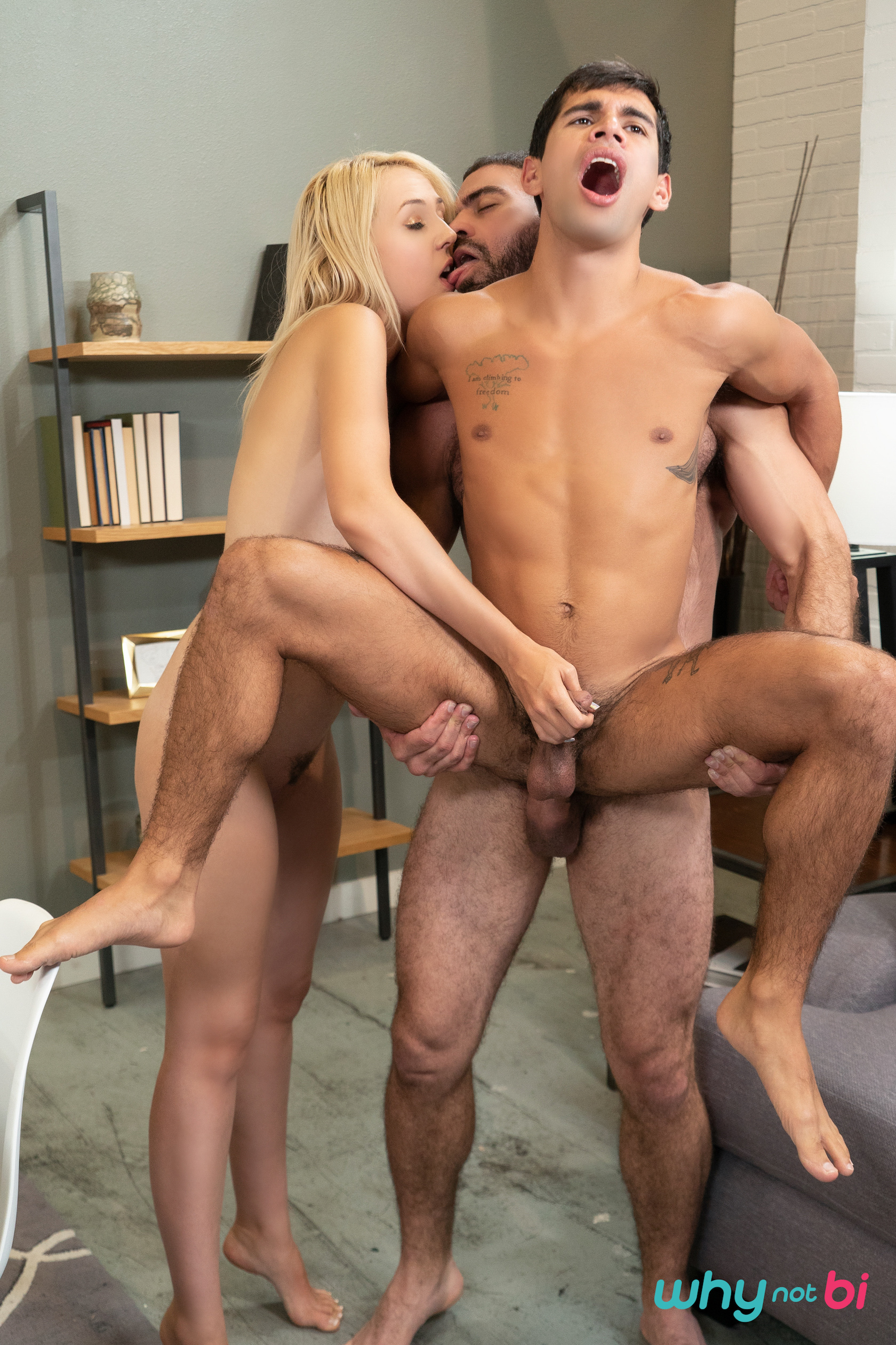 Favorite part of the competition? When Ricky Larkin picks up Ty Mitchell and fucks him in mid-air, obviously: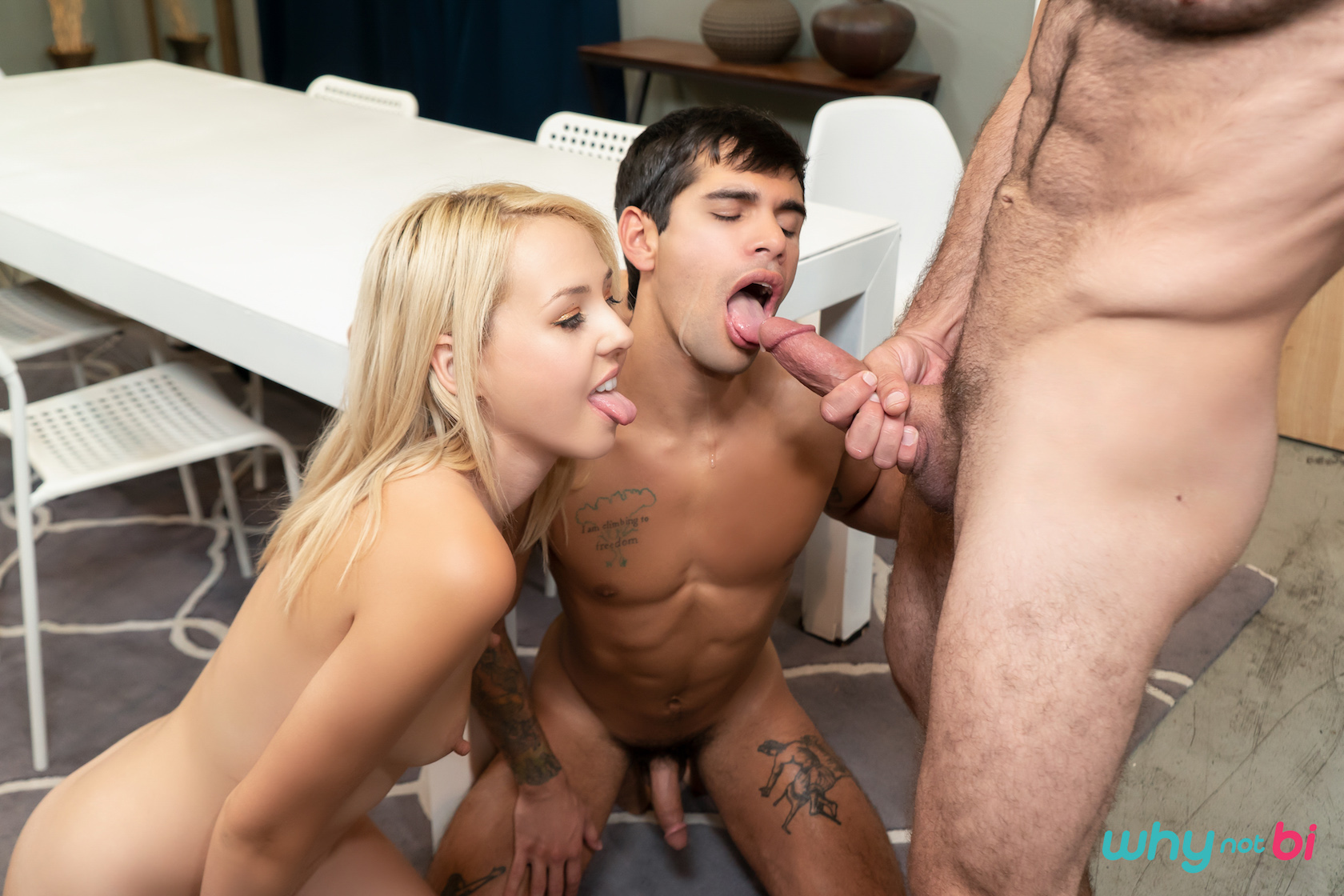 Trailer (watch full scene here):
[
WhyNotBi: Ricky Larkin Fucks Ty Mitchell And Aali Kali Bareback
]