Ty Roderick Jailed For Domestic Battery
Another day, another gay-for-pay porn star arrested for a violent crime.
This time, it's gay-for-payer (and former Nica Noelle employee) Ty Roderick, who's currently serving a 40-day jail sentence in Las Vegas's Clark County Detention Center for violating probation.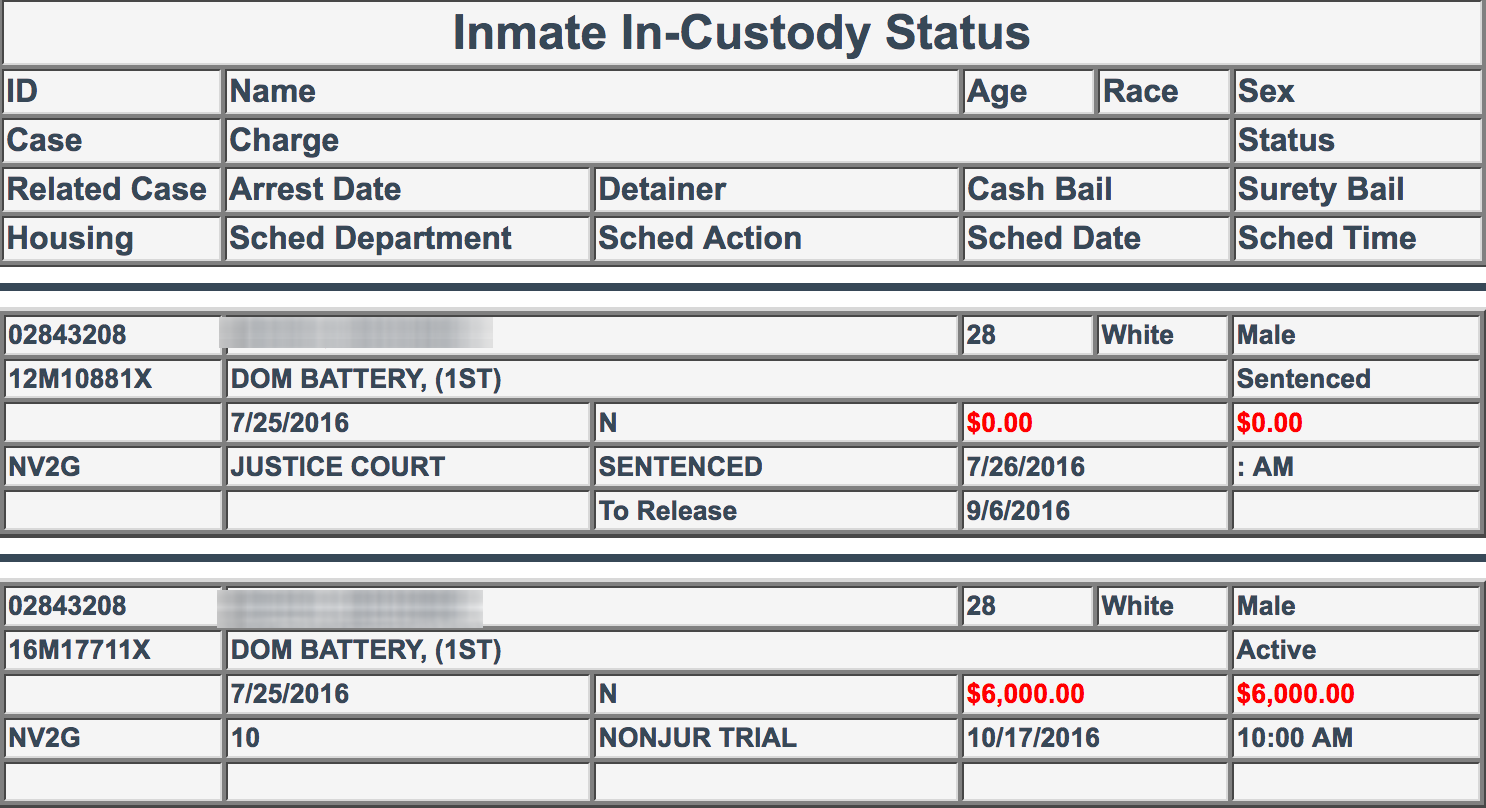 Roderick violated probation by being arrested last month on a domestic battery charge in Las Vegas—and he was on probation in the first place for a prior domestic battery charge, to which he pleaded no contest back in 2012. It's not clear if Roderick's current alleged Las Vegas victim is the same one from 2012, but he's been ordered to stay away from him (yes, it's a him, which means he could be a roommate, an escort client, or a sugar daddy?) upon his release next month.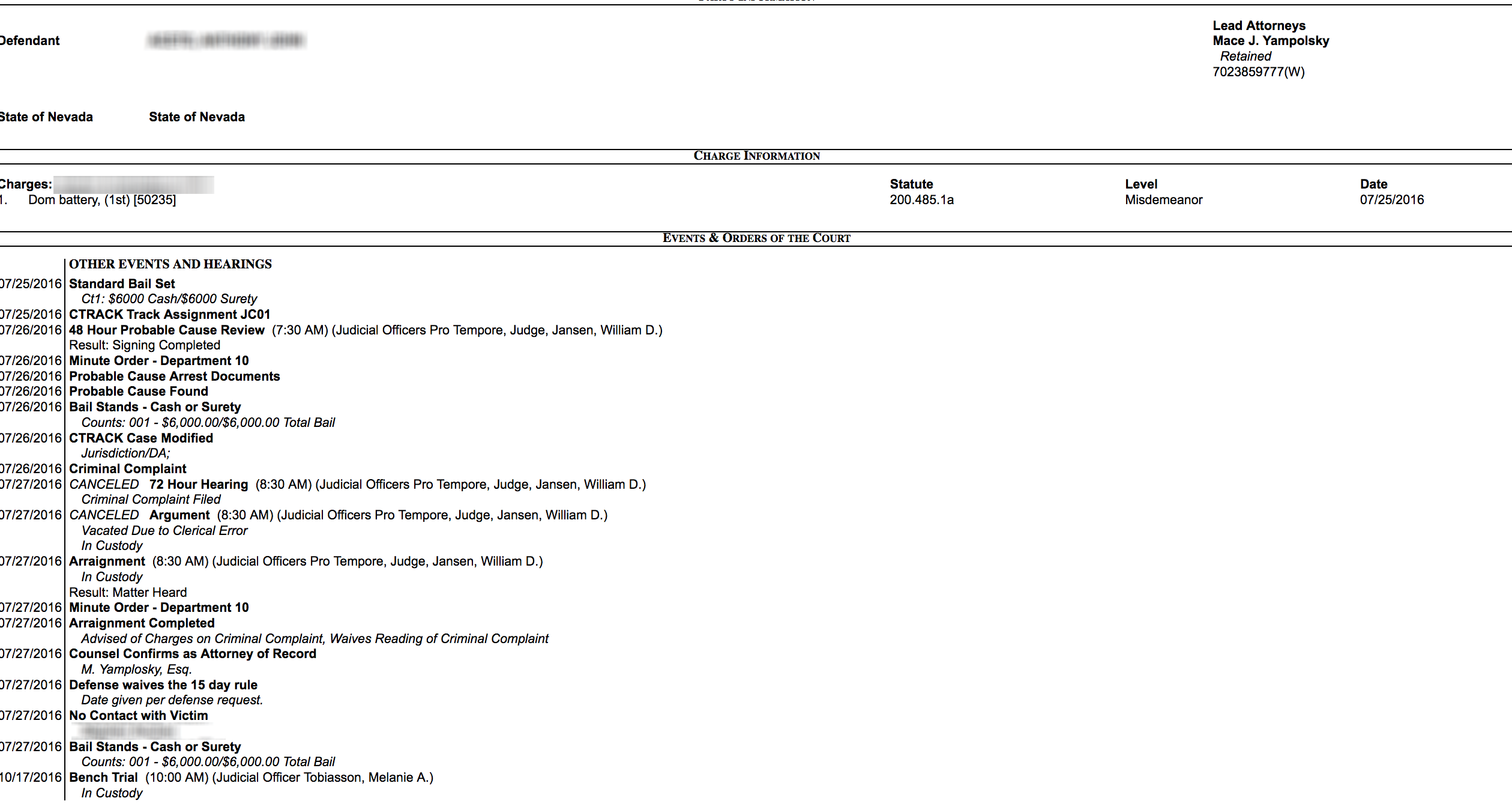 Ty Roderick faces a bench trial on October 17th for the new domestic battery charge. Roderick's female fans on Twitter have come to his defense, and they've launched a GoFundMe to help him "start over" after his release. So far, 10 people have donated $1,465 to the serial domestic batterer. What an incredible group of people.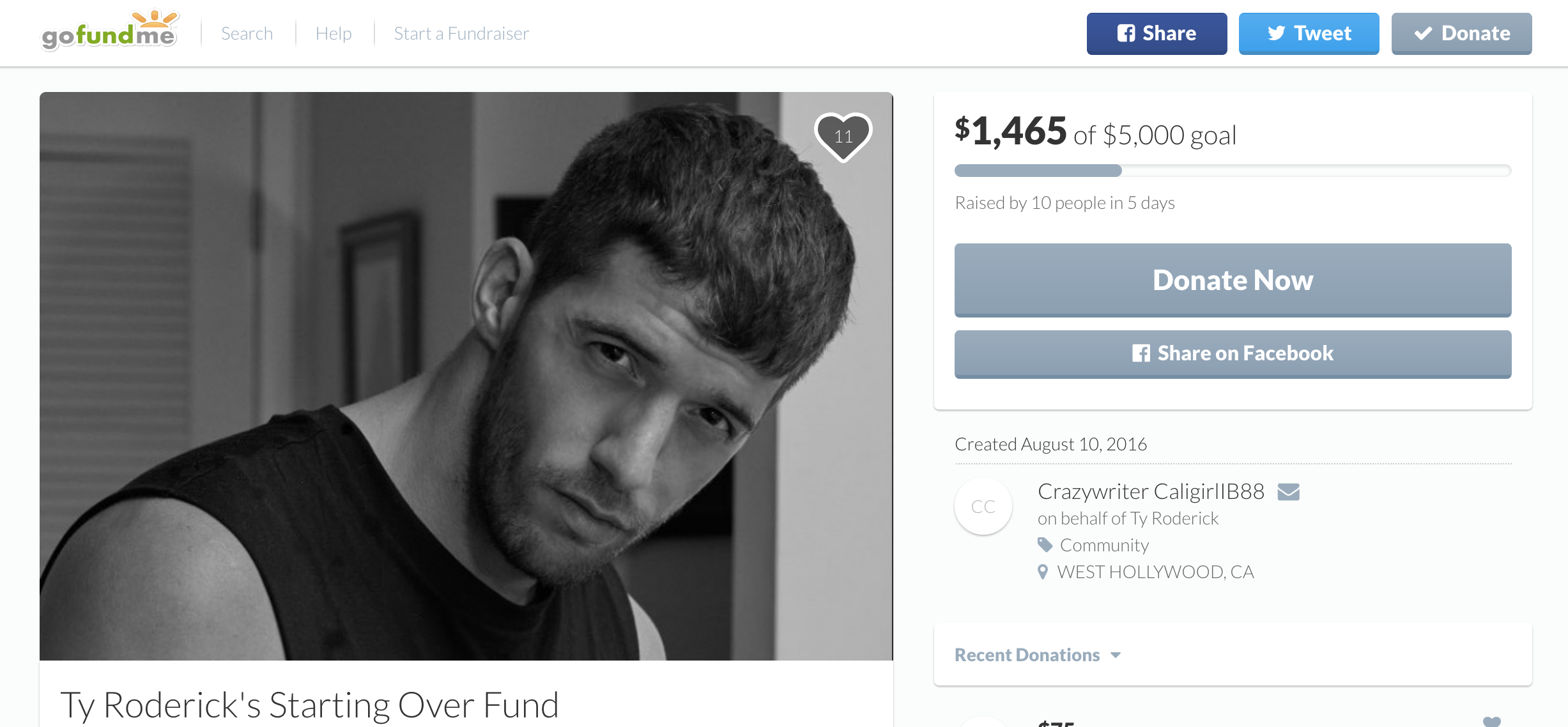 ADDED:
Fellow convicted criminal Cliff Jensen went to visit Ty Roderick in jail yesterday, because of course.