Transman Viktor Belmont Makes His NakedSword Gay Porn Debut In The Devil's Deal
It's been twelve years since a trans performer has starred in a major gay porn studio production (Buck Angel appeared in TitanMen's Cirque Noir in 2005), but that changes this month with the NakedSword debut of transman Viktor Belmont in The Devil's Deal & Other Sordid Tales.
Many will recognize Belmont from his performances for trans-themed studios (he also won Best Newcomer at the Hookies in 2015), but this is his first appearance in a non-trans studio blockbuster, and it's obviously the first time NakedSword has featured a trans performer in one of their productions.
Viktor Belmont's scene partner in The Devil's Deal is none other than Justin Brody (last seen on a New York high fashion runway), making this one of the most anticipated duos of 2017.
As if Belmont's debut wasn't enough, NakedSword has assembled yet another strong cast (just like they did with MXXX), with Casey Jacks, Gabriel Alanzo, Phoenix Fellington, and more.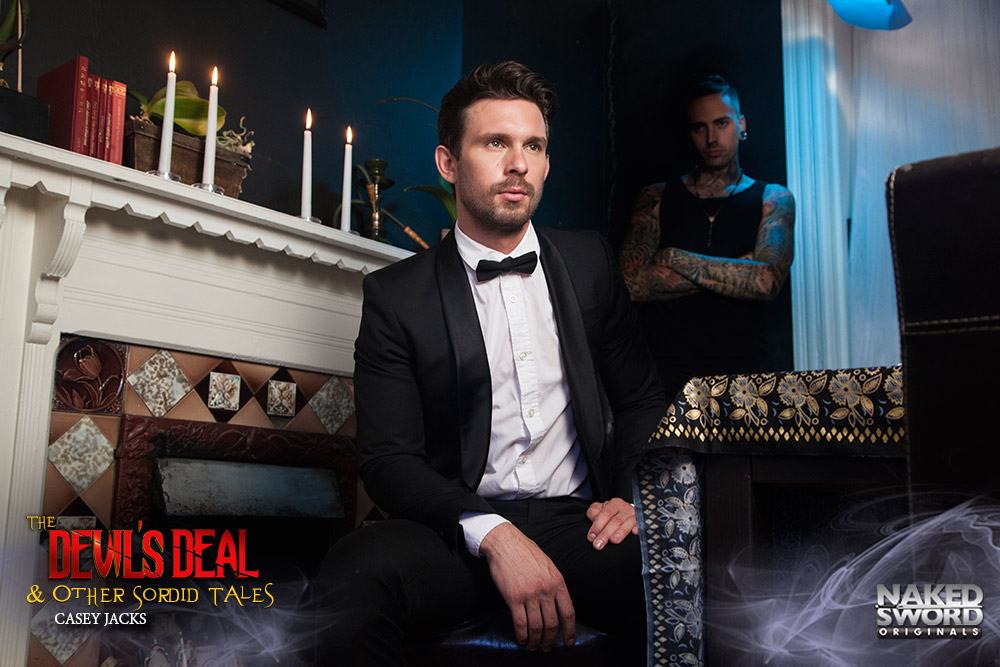 This is NakedSword's Halloween-themed movie, so be prepared for plenty of spooky/demonic/devilish plot points, in addition to the fucking.
While "traditional" (for lack of a better word) gay porn audiences may not have been expecting to see a transman in a NakedSword movie, the studio and director mr. Pam have trusted that viewers will enjoy seeing someone new, and this is a great step towards bringing more diversity and more inclusiveness (not to mention more hotness in general) to gay porn that's reflective of real, everyday life. Trailer (watch full movie here):
[
NakedSword: Justin Brody Fucks Viktor Belmont
]