WATCH: Bravo Delta Puts His Big Bareback Dick Inside Real-Life Husbands Max Cameron And Tyler Phoenix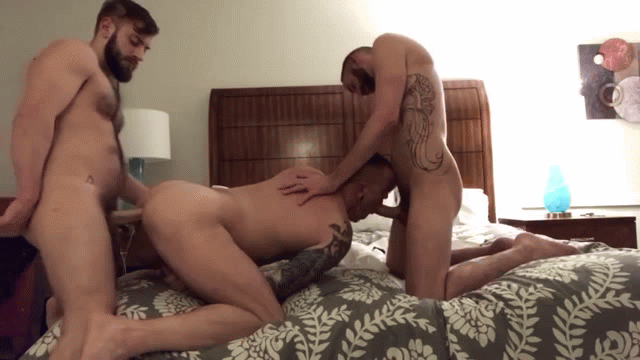 The good news? Bravo Delta is doing what he never did at Deviant Otter, CockyBoys, or Raging Hot Falcon, and he's now fucking bareback in videos on his XTube channel. (As many will remember, the tube site is where he infamously launched his career several years ago as an anonymous solo model.) The bareback fuckfest just released features big-dicked Bravo Delta fucking real-life husbands Max Cameron and Tyler Phoenix in a Fort Lauderdale hotel room.
The bad news? This is an amateur video, so the quality is not great, and we don't get close-up shots. But, the camera remains in a stable and fixed position for almost the entire 26-minute video, so this is still a solid clip. Things get quite good after about six minutes, when Bravo starts fucking hard.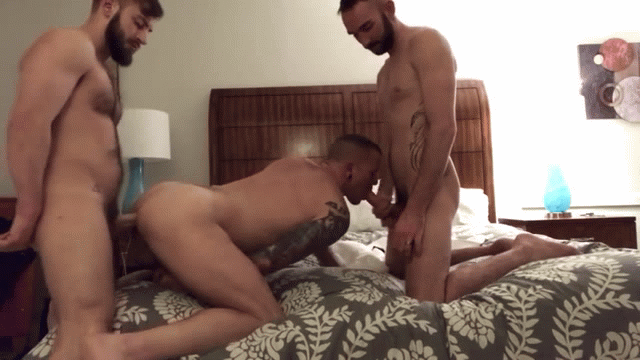 We don't get to see any cum shots, but it's clear that Max Cameron cums while he's riding Bravo Delta at around 23:30. Then, Bravo uses Max's cum as lube and asks Tyler Phoenix if he can creampie him, reminding him that he'll "probably get a little bit of both" loads inside him (Max's cum being used as lube, plus Bravo's cum).

It's very generous of Bravo Delta to release a full video like this for free, so if you enjoyed it, be sure to tell him "thanks" in the comments below!