WATCH: Legrand Wolf Allegedly Creampies "FunsizeBoy" Tom Bentley
The good news:  Big-dicked "doctor" Legrand Wolf is fucking a new bottom on FunsizeBoys (for once, Austin Young isn't the bottom being fucked), as gay porn star Tom Bentley makes his FunsizeBoys debut today. Preview photos and trailer down below:
Oops, I almost forgot the bad news: We once again don't get to see Legrand Wolf cumming, as he allegedly shoots an internal load into Tom Bentley's ass. When he slowly pulls out, there appears to be some cum on the top of his cock, which seems like an odd place for it to be after he just allegedly ejaculated?
Given the way he pulls out, I imagine it'd be tough to fake a creampie like this, so for now I'll give them the benefit of the doubt and assume this internal is real. Of course, FunsizeBoys could end my speculation over the legitimacy of Legrand's loads by just showing Legrand cumming outside of an ass in his next scene.
One cum shot that is definitely real and that we definitely do see is the massive load that Legrand fucks out of Tom: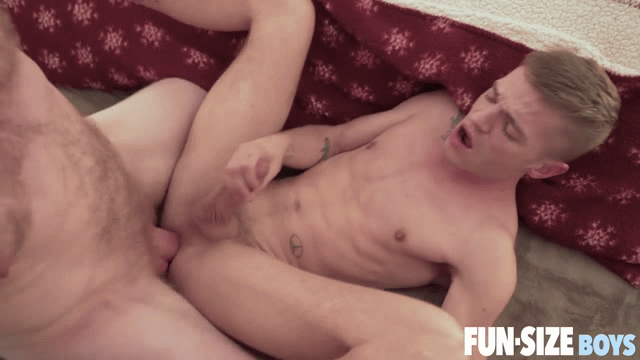 Trailer (watch full scene here):
[
FunsizeBoys: Legrand Wolf Fucks Tom Bentley Bareback
]