WATCH: Naked Gay Porn Stars Fucking, Sucking, Dancing, And Flexing At Hustlaball Las Vegas
You saw the pre-party pics yesterday, and now Str8UpGayPorn brings you all the exclusive photos and videos from last night's main event: Hustlaball Las Vegas.
Ryan "I Just Get Paid To Show Up" Rose, Jake Bass, and Austin Wilde; Coco Lopez with Theo Ford.
Trenton Ducati and his Ducati models (Sebastian Kross and Casey Everett), plus Ducati's dreamy husband, David.
Christian Owen, Boomer Banks, Jimmy Durano, and mr. Pam.
CockyBoys' RJ Sebastian and Jake Jaxson; Eli Lewis and Theo Ford.
Bennett Anthony, Rocco Steele, Brenner Bolton, Joey D. and Johnny V., whom you can sort of see dancing in the video below. Sorry, the lighting sucked (and I sucked even harder at getting video).
The award for Best Ass of the night goes to Brenner Bolton.
Or, maybe it goes to Tayte Hanson (seen above with Rhea Litre and mr. Pam)? Video of Tayte, Tayte's ass, and some men with $1 bills.
Max Carter, Ricky Roman, Levi Karter, and Jake Jaxson.
Sister Roma, Darius Ferdynand, and Brian Bonds.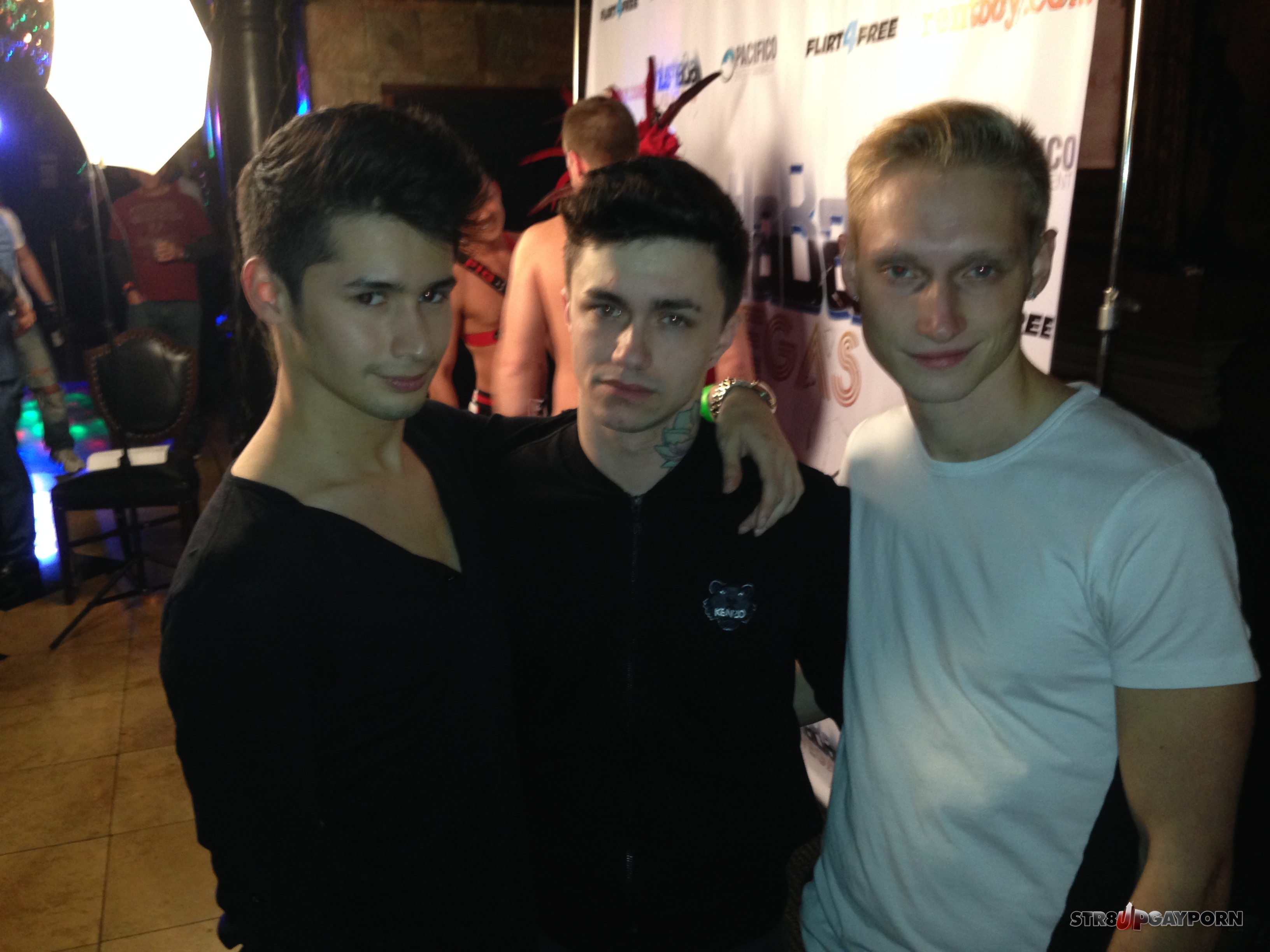 Liam Riley posed with Jake Bass and Max Carter, and then he made out with Levi Karter in the video below.
Armond Rizzo, Johnny V., and Joey D.
Flawless Leo Sweetwood, Holly Sweet, Jimmy Durano, Ricky Roman, and Jake Bass all served so much face.
And Ricky Roman ruled the night:
On the left: That's the VIP "chapel," where most of the sex shows went down. On the right: Are they or aren't they gay porn's newest mega super power couple?
Last but not least, Rocco Steele fucked Bennett Anthony on stage! The state of Nevada has some surprisingly strict rules when it comes to what can and cannot be shown during a live performance, but some gay porn stars were getting away with a lot, including actual sucking and raw fucking, as seen above and below.
The chapel was literally pitch black except for a red strobe light and the flashes from people's cameras. But, you can still get a sense of what's going on in the short video below. Who knew Bennett Anthony was such a hot bottom?