Zander, Kyler, And Jared Train-Fuck Raw, But Has Zander's Topping Gotten Any Better?
Corbin Fisher's Zander is a good looking guy who seems nice, but his topping performances have been, well, not that great! When he fucked Malec last week, it looked like he was being tortured at a snail's pace, so did he do any better in this three-way with Kyler and Jared? Kind of.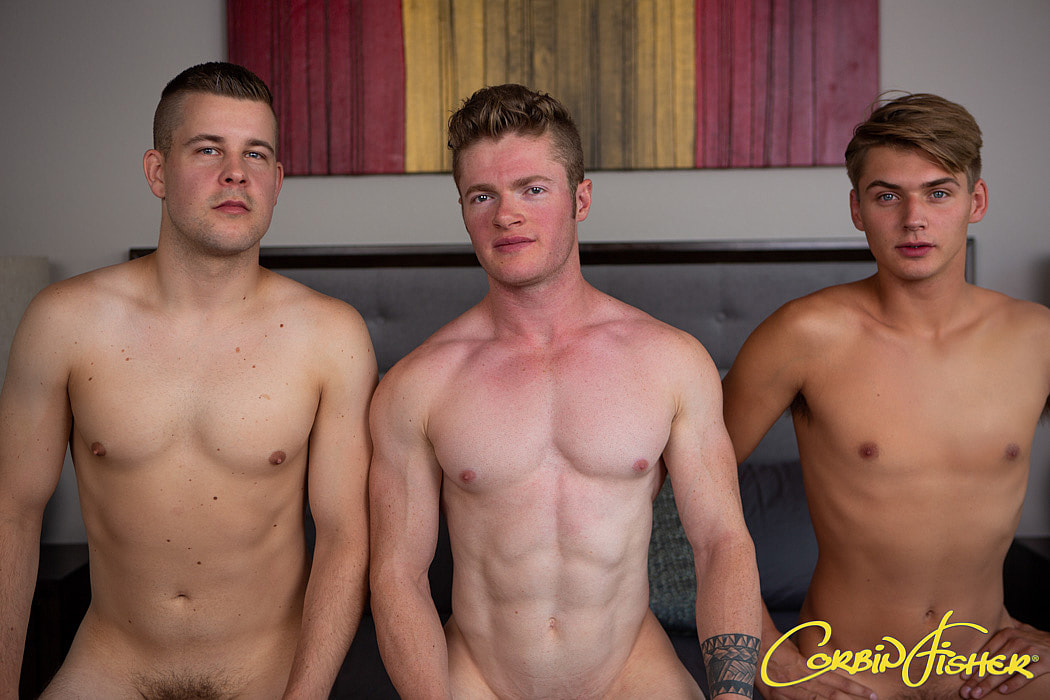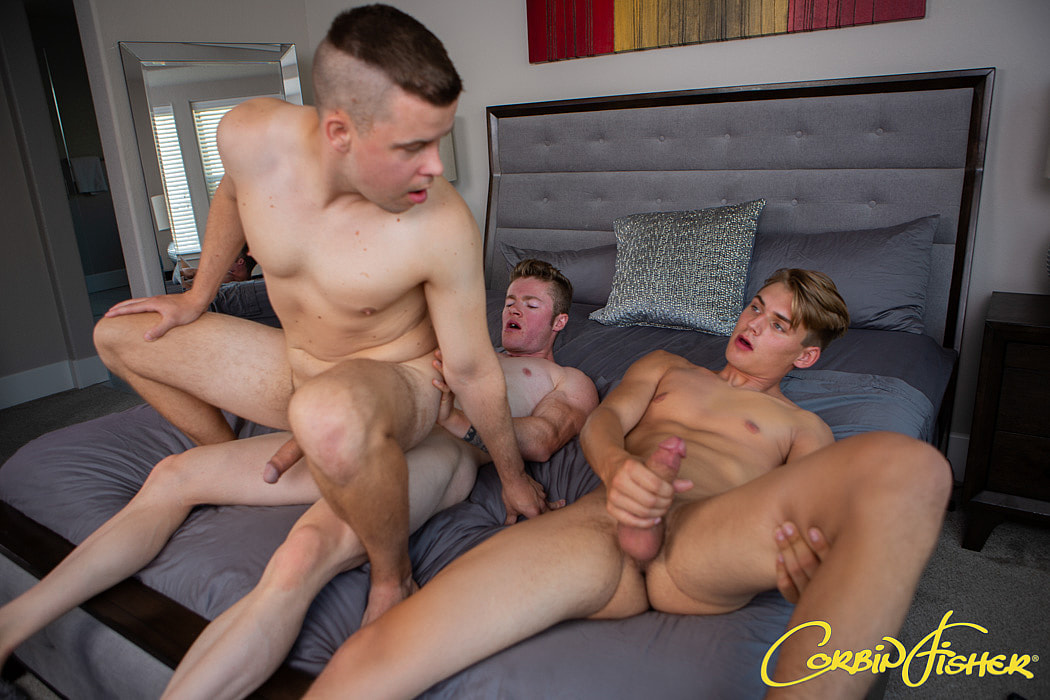 It's not great by any means, but Zander's topping is decent today (comparatively speaking), and he's actually moving a little faster without a painful look on his face. So, progress?
He even slaps Jared's ass and appears to be having fun during the train fucking:
Other than the ass slaps, the train fucking isn't very exciting, and they should've put Jared in the middle, since that's the position that requires the most work and the best performer. Still, this brief (it's only 21 minutes long) three-way is mostly watchable, overall.
The best moment comes near the end, when Kyler erupts after fucking Zander, shooting cum all over the place (Kyler always busts the biggest nuts):
Let's hope Zander continues to improve as a top (or just let him bottom in all of his future scenes). Trailer (watch full scene here):
[
Corbin Fisher: Zander, Jared, And Kyler Fuck Bareback
]