Is Tom Faulk 2015's Best Gay Porn Star?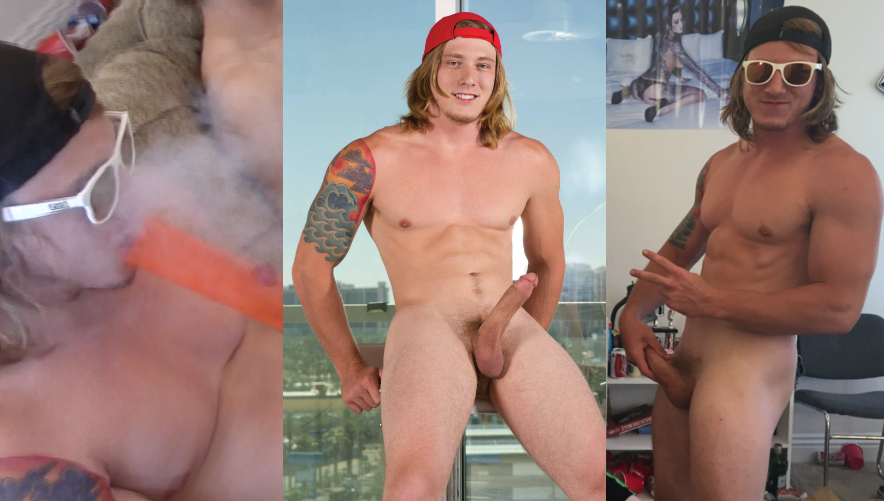 It's that time of year again: Str8UpGayPorn is proud to present the 3nd Annual Str8ie Awards for 2015′s Best Gay Porn Star! Last year's winner was gay porn icon Colby Keller, so who will take home the gay porn industry's most prestigious trophy this year? It's 100% up to you. Like last year, the Str8ie winner will be determined solely by fan voting, and like last year, there will be 10 nominees. To be eligible for 2015's Best Gay Porn Star, the gay porn star must have appeared in at least five gay porn scenes in 2015. Gay porn stars who were nominated for this award in previous years are NOT eligible this year.
Nominees revealed so far include Rocco Steele and Liam Riley, and today, Str8UpGayPorn is proud to announce the third nominee for 2015's Best Gay Porn Star: Tom Faulk!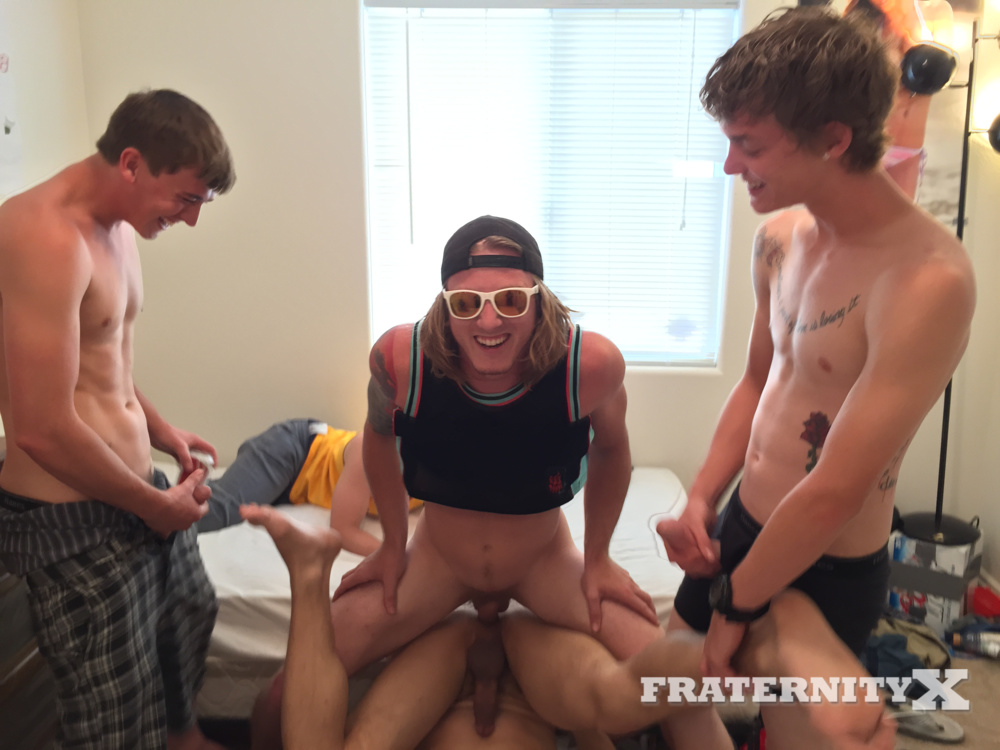 Of all the nominees, Tom Faulk has had perhaps the wildest year in gay porn, making big headlines not just for his nut-busting performances, but also for literally attempting to bust other people's nuts during the filming of a rowdy bareback orgy for FraternityX. It was the kick heard 'round the world as Tom fought back against brutal top Donny Forza, and the uncensored, unedited footage was leaked here back in June: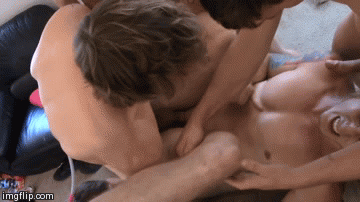 When Tom wasn't putting his foot down, he was living the high life as
FraternityX.com's
most prolific and most in-demand bareback bottom, getting
gangbanged and creampied by multiple hung tops
throughout the year: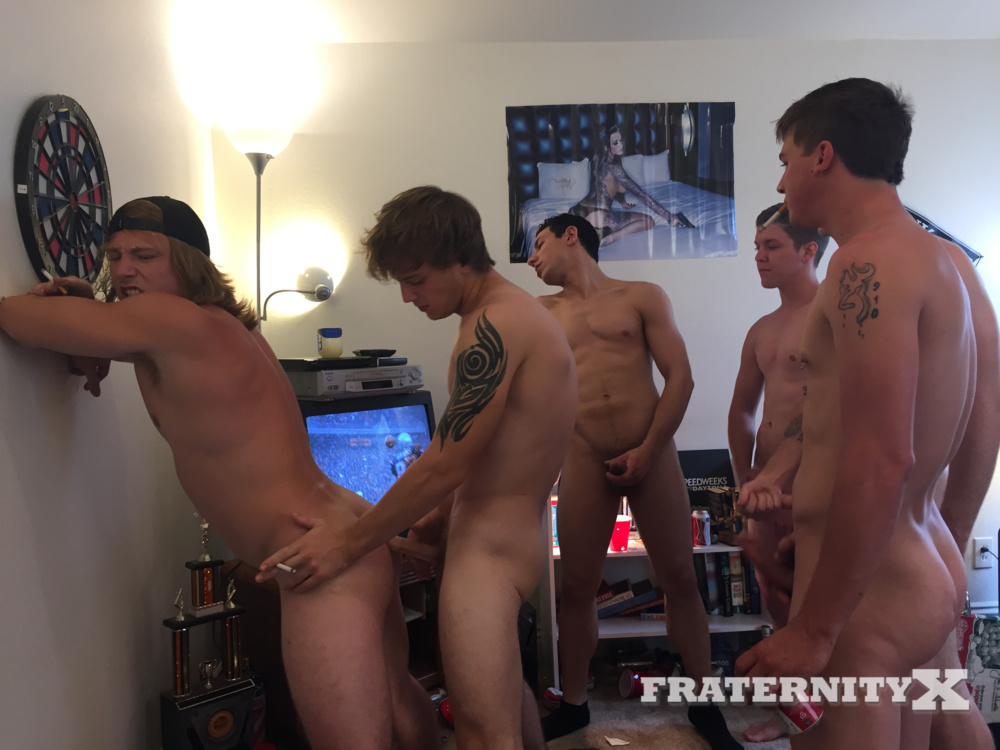 Tom was singled out in 2015 for having not just the best hair, but also one of the best "dad bods" in gay porn—a term of endearment that, in retrospect, might have been a little misleading. Tom's bod, to be sure, is totally awesome.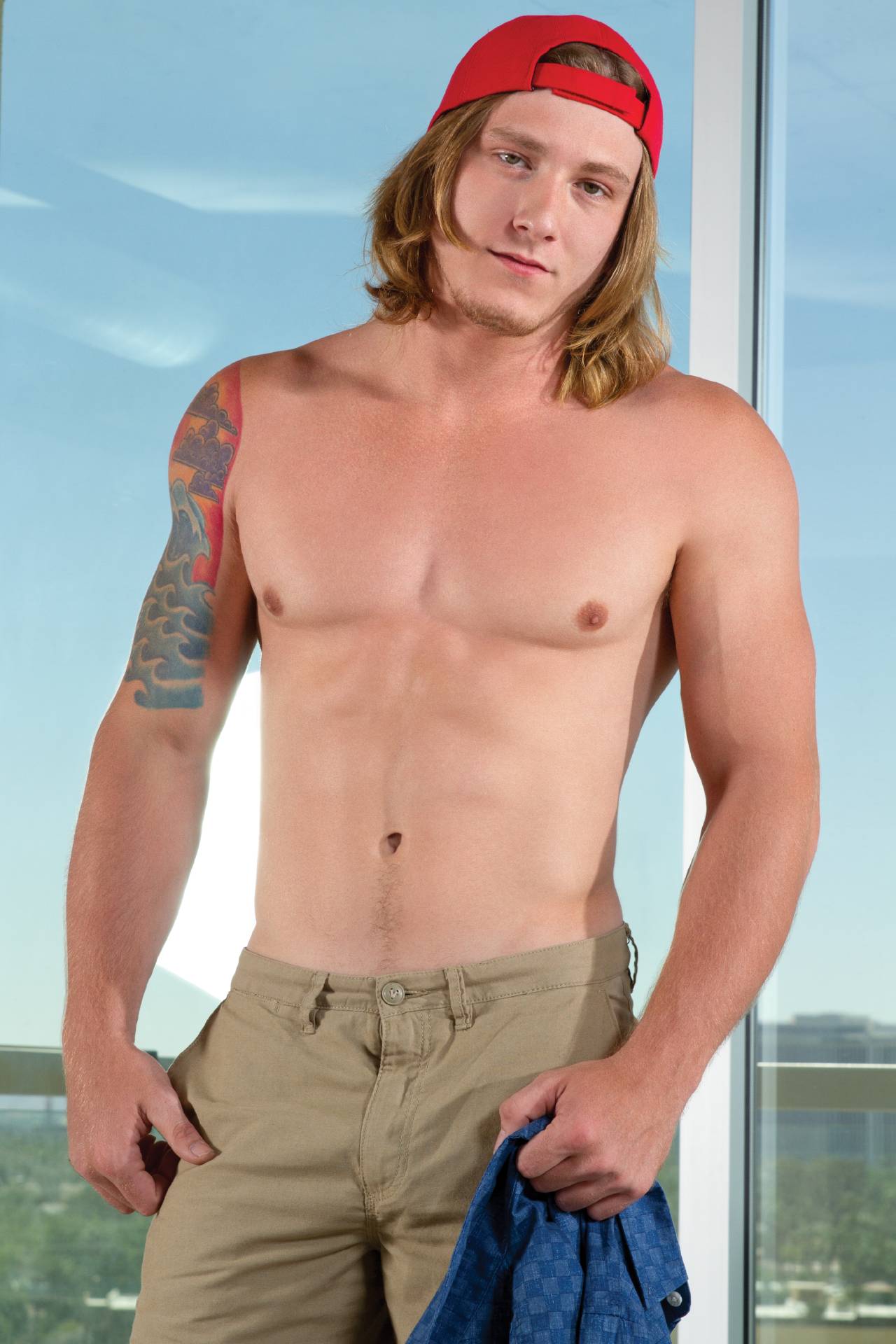 Like a lot of gay porn stars in 2015, Tom Faulk performed in both condom and bareback porn, and in addition to his amateur work, Tom Faulk made more polished gay porn for studios like Falcon.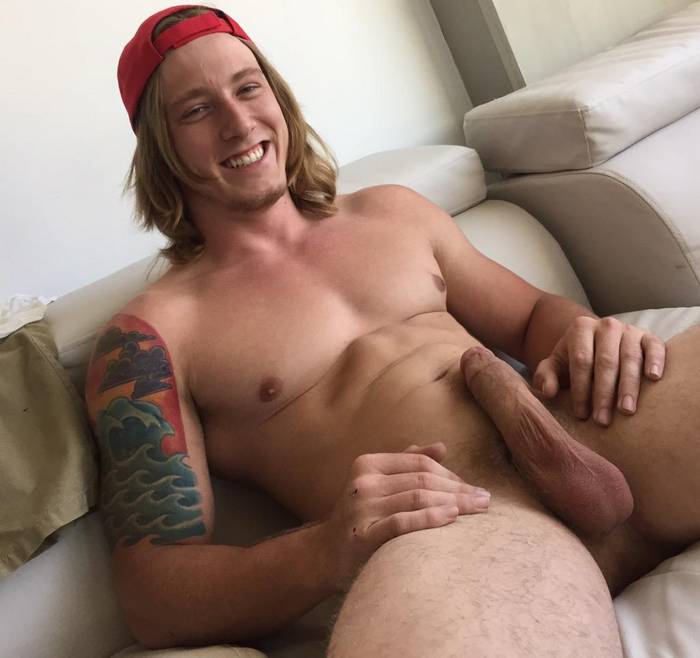 Off camera during a Falcon shoot over the summer (as seen below with co-stars Colt Rivers and Ryan Rose), Tom was the life of the party: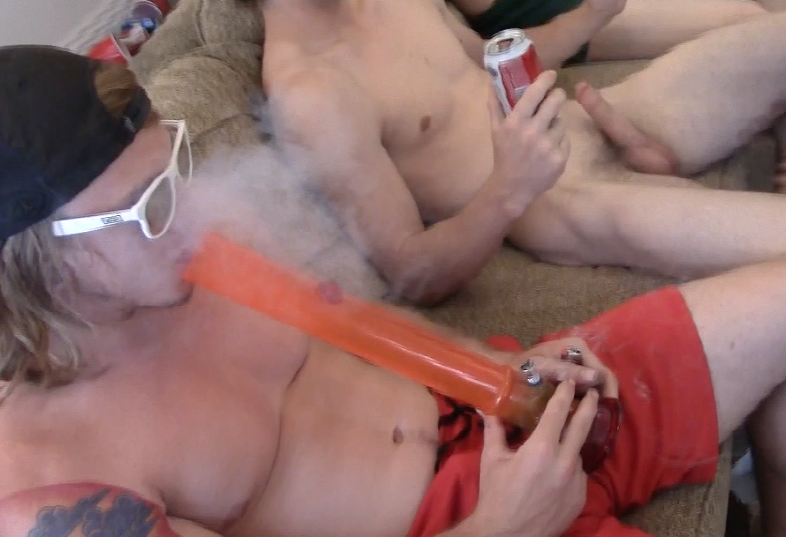 Whether you prefer Tom Faulk taking risks on motorcycles, taking tokes from bongs, or taking loads from hung tops, this slutty stoner helped make 2015 an unpredictably fun ride. And after opening up about his sexuality and his criminal history in the most discussed Str8UpGayPorn Q&A of 2015, Tom ended up being one of my favorite, most forthcoming interview subjects of the year.
Will Tom Faulk add the title of 2015's Best Gay Porn Star to an already bodacious year? He'll face off against nine other gay porn stars when voting begins on December 31st.
[
FraternityX: Tom Faulk
]